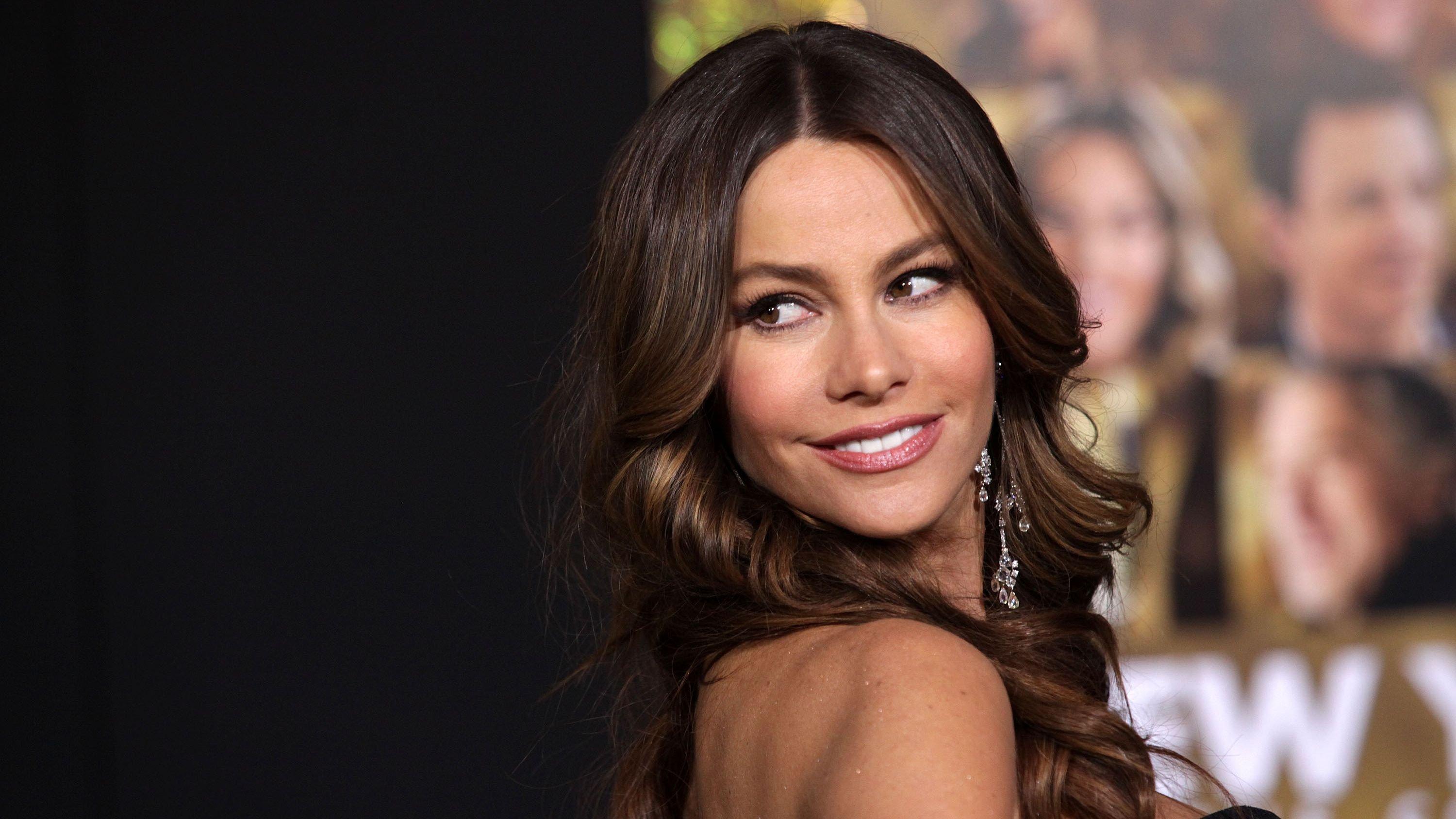 Sofia Vergara Sizzles In Bikini Throwback
Sofia Vergara uploaded a snapshot of herself from her modeling days on Instagram last week Thursday, continuing her love of nostalgic posts. The modern family star has graced our timeline for a few months with timeless photos of her in a bikini. Thursdays are slowly starting to become the day we anticipate seeing another timeless bombshell of hers.
We are not complaining, of course. Sofia brought back memories of her time modeling in Los Angeles in this image.
Check out the pictures below.
Article continues below advertisement
Throwbacks Are Sofia's New Best Thing To Do
In the image she shared with her 26 million followers, America's Got Talent judge is seen posing in front of a black background while wearing green silk underwear, sparkling silver heels, and a matching bracelet.
The mother-of-one, who has dark hair in the photo, appears as young as ever, and her supporters concurred. One wrote, "Divine, as always," and another added, "My Goodness." Sofia is used to posing in lingerie and skimpy swimwear, and she frequently dazzles followers with gorgeous images of herself in these outfits.
Sofia Turns Head In Cameo
In the four images, Vergara can be seen in a camo-print bikini, and everyone is losing it. She is seen in four seductive stances, her magnificent locks blowing in the wind and her signature bronze glow. Comments about her have ranged from calling her a "divine" to declaring their love for her, which is understandable given how great she looks.
Article continues below advertisement
Remarkable 50
Sofia Vergara recently celebrated her 50th birthday with family and friends. Sofia Vergara posted several photos of herself and her family relaxing by the pool at her birthday anniversary party. The Modern Family star posed seductively for her photos while donning a red and white summer dress and sunglasses. She captioned a picture of herself with her son Manolo Gonzalez Vergara and her stunning niece Claudia, "50 & still fabulous."
How Joe Won Sofia's Heart
In an interview with SiriusXM's "The Jess Cagle Show," Joe Manganiello discussed how he wooed "Modern Family" actress Sofia Vergara. At the MTV Music Awards in 2010, according to Manganiello, he first saw Vergara. However, it wasn't until the White House Correspondents Dinner, four years later, that the two spoke to one another. At the time, Vergara was engaged to billionaire Nick Loeb, but Manganiello approached her and introduced himself nonetheless.
The couple immediately clicked, and they finally were married in 2015. According to the actor, he went to New Orleans to take her on their first date when she was filming "Modern Family."