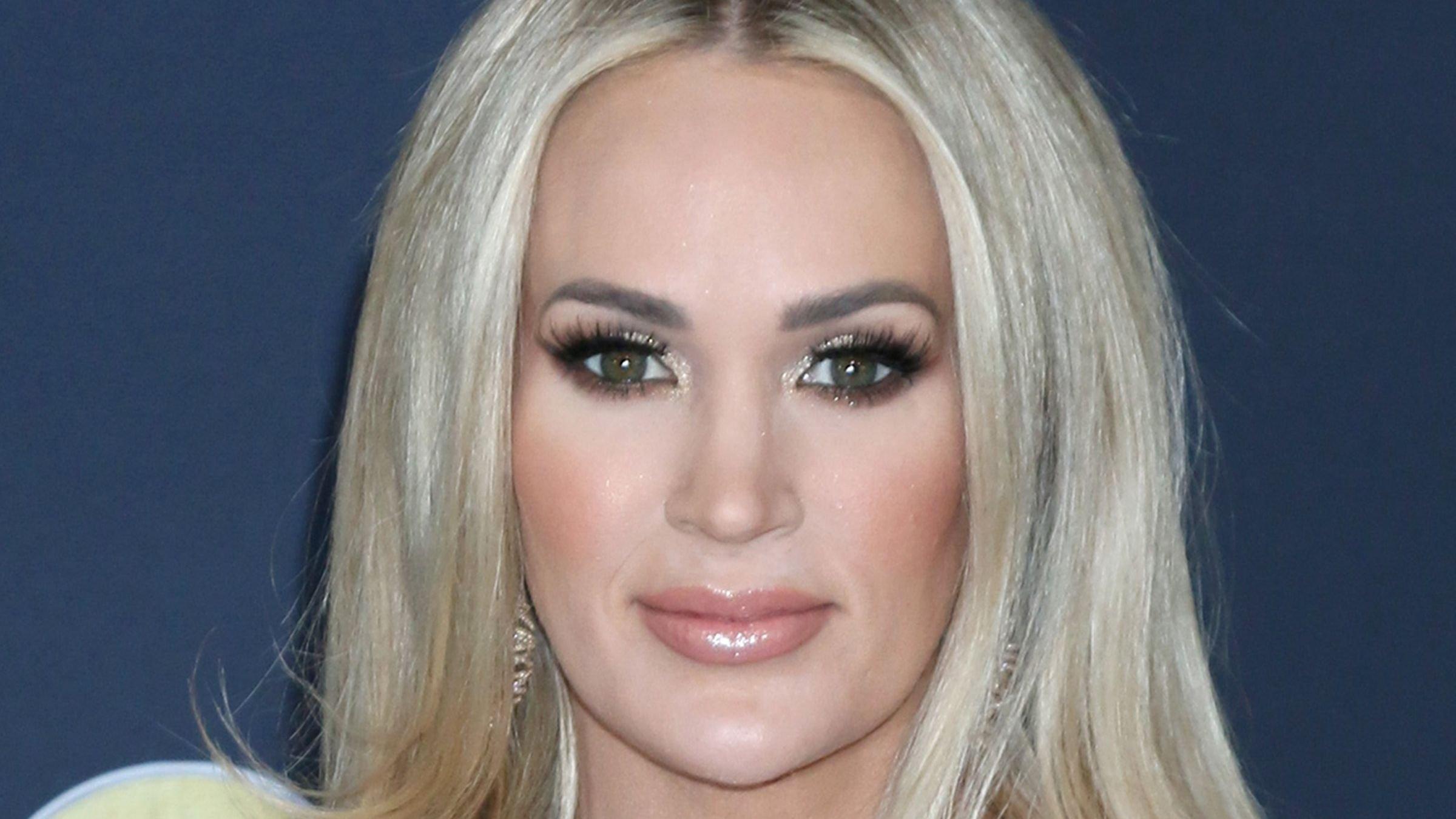 Carrie Underwood In Bikini Catches A Fish
This time last year, Carrie Underwood spent her summer catching fish in the sea, however, this year, she's going on tour. The singer first announced her Rhinestones and Denim Tour in May after releasing the track list for the album in April post-Grammy awards.
Underwood said the album is a "reflection of different music that influenced her throughout her career." It's an era more than anyone else we've seen from Underwood as she incorporates it in her fashion.
Article continues below advertisement
Catching A Fish In Bikini
Last year, Underwood went fishing at the lake wearing a striped white and black bikini. The zebra print swimwear had a square-cut top and low waist bottom revealing her toned abs. She raised her catch triumphantly, holding it by the mouth while she wore a bright smile.
Underwood wore her long blonde hair in a straight style and accessorized her look with round-framed sunglasses. After taking her picture, she released the fish back into the sea to live in its natural habitat.
Wearing Denim And Rhinestones On Stage
Underwood incorporated Denims and Rhinestones to her outfit for her recent performances from the Grand Opry stage to her Vegas residency performances. She typically wears denim shorts and matching jackets with bedazzled tops. Sometimes, the denims have rhinestones on all over and include fringes on the jacket.
She paired the outfit below with a stoned cowgirl stiletto boot and wore her blonde hair down. To add to the flair and opulence of the outfit based on the era's theme, Underwood painted her lips a bright shimmery purple.
Article continues below advertisement
Giving Fans The Full Experience
During her performance at the Resorts World Theatre Underwood wore a black fringe jumpsuit with a black hat and boots. Then she change to other variations of cowgirl outfits from fringe jackets to belted boots. She also had an elaborate set with a truck on stage and fireworks, giving her fans an amazing experience.
A New Era
Underwood took her Denim and Rhinestone era a little too seriously because she also customized a sippy cup - bedazzled it with rhinestones. The cup's base had cobalt stones while the center had light blue stones and was topped off with silver stones. Then, it had her name "Carrie" written in purple.
Underwood is now selling signed vinyl box sets with exclusive merchandise and an autographed photo card from her. Fans are in for a treat when her tour starts in Fall as she hits the road with Jimmy Allen. It'll last all year until the Spring of 2023.