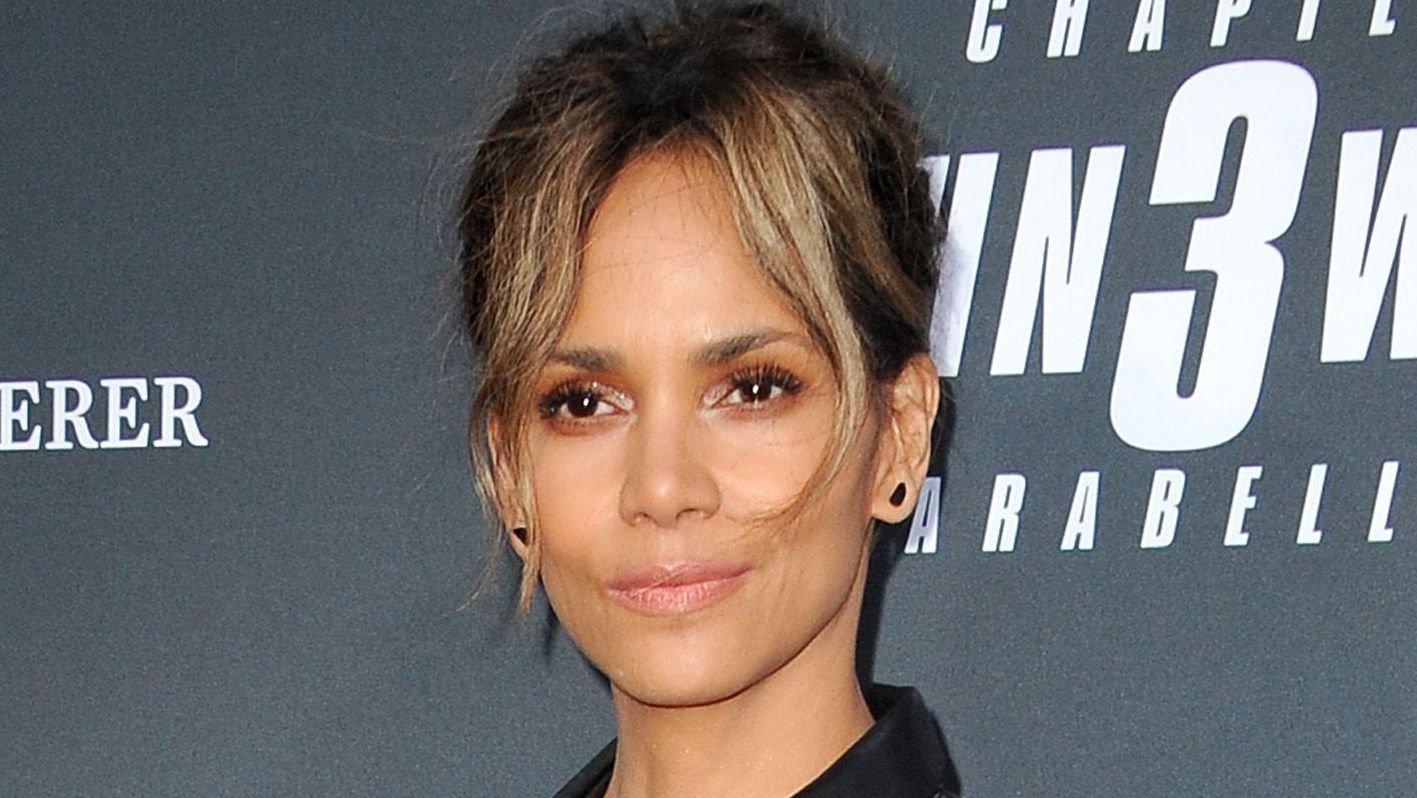 Halle Berry Stuns In Leggy Sheer Dress
Halle Berry spiced things up on her Instagram with her latest share baring her assets in a risque jumpsuit. The 55-year-old is back on a movie set and ready to take on the year in an action role. She went off-grid for a while but popped up during Easter and other special occasions to celebrate some of her life's milestones.
Check out the pictures below.
Article continues below advertisement
Berry Shows Off Her New Pixie Cut
Berry wore a black dress with a black hat while sitting on the stairs in the sun. Although hidden by the hat, the Bruisedactress spotted her new Pixie cut hairstyle with a black undercut and platinum blonde top cut.
She turned away from the camera while showing off her legs. Berry wrote in her caption "kissed" and received more than 91,000 likes on the photo and hundreds of comments.
Showing Off Her Perfect Jumpsuit
In her latest Instagram share, the actress flaunted her assets in a disco jumpsuit she called perfect. The shimmery sequin number had a plunging neckline that exposed her perky cleavage, which she highlighted with a long gold chain letting the crucifix pendant nest in the center.
The jumpsuit's pants hugged her hips and thighs and then flared at the knees down to her ankles, forming a bell bottom. Berry complemented her outfit with gold platform heels, gold hoop earrings, and rings from Pasquale Bruni.
Article continues below advertisement
Back In Business
The 55-year-old actress revealed that she's working on a new Netflix project with Mark Wahlberg and said it's been a lifelong dream.
Caption this! happy to finally be at work with Mark Wahlberg, she wrote.
-
She switched up her hairstyle for the movie, Our Man from Jersey and traveled to London for principal filming. Her all-black ensemble and the film's title suggest it's an espionage movie filled with action, and we all know Berry can hold her own on an action set. She's also been seen wearing similar street style outfits throughout her filming, as reported by Daily Mail UK.
Celebrating 20 Years Of Her Oscar Win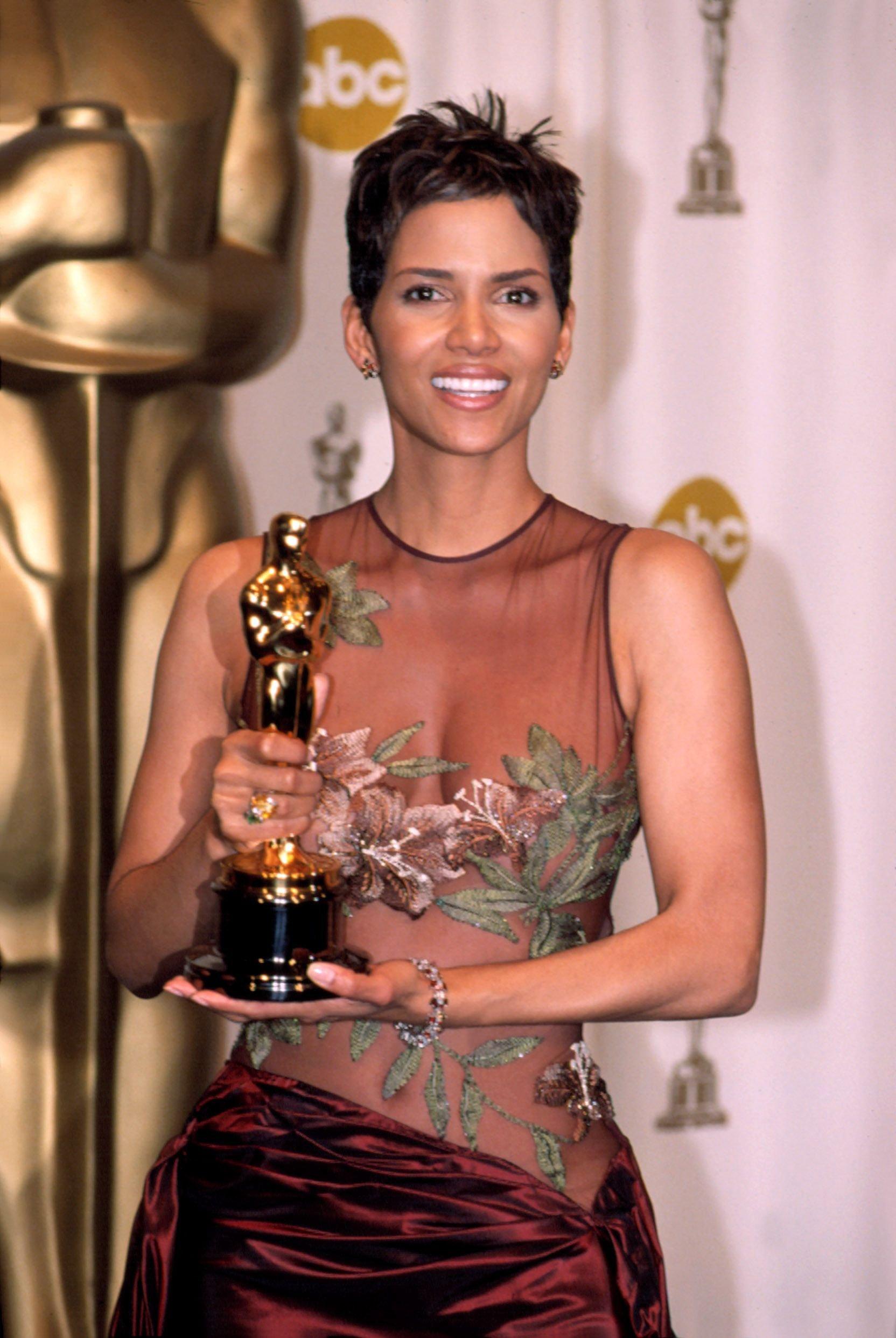 The Pixie Cut/Short Bob is a signature style for Berry, and it's nice to see her return to the classic look again, albeit with a twist. When she won her famous Oscar actor for Best Lead Actress, she spotted a similar Pixie Cut in 2002.
Last month, she celebrated the 20th anniversary of her iconic win, making her the first African-American woman to win the award.