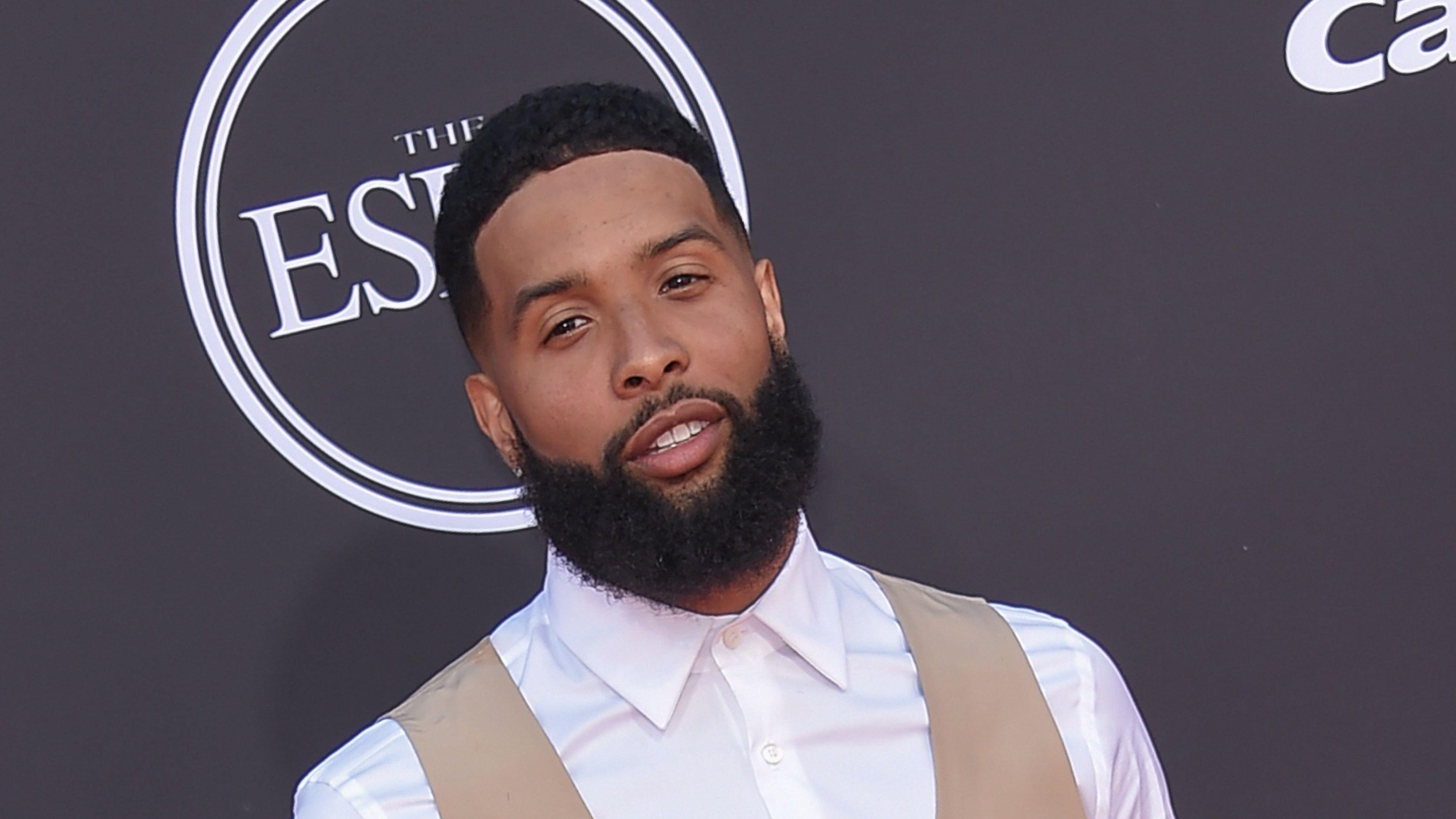 Inside Odell Beckham Jr.'s Mansion With An Insane Sneaker Closet
After spending two full seasons with the NFL's Cleveland Browns, then playing out a one-year contract with the Los Angeles Rams in their Super Bowl-winning 2021 season, Odell Beckham Jr. is now into free agency.
For the talented wide receiver, this means letting go of his links to previous teams and locations, prompting him to put his Columbia Station, Ohio house on the market.
Odell purchased the property for $1.6 million and remodeled it after signing with the Cleveland Browns in 2019. According to Realtor.com, he is asking for $3.3 million for the 2.1-acre property.
Keep scrolling to see what the new owner will be getting for the whopping sum.
Article continues below advertisement
The Enormous Entertainment Space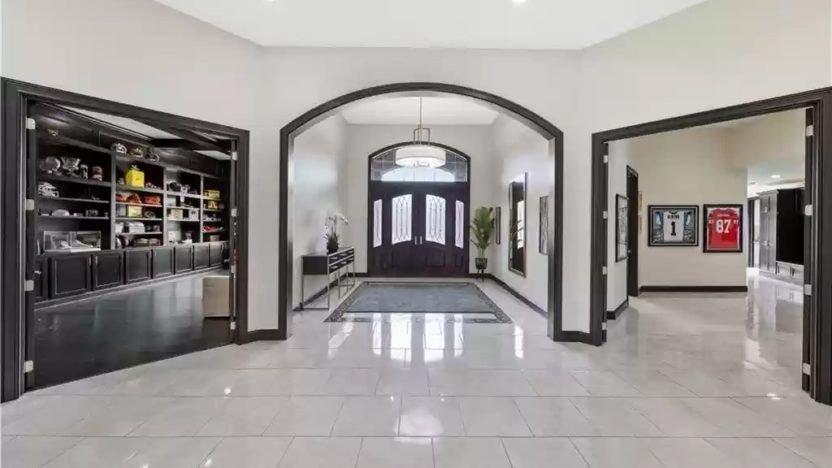 One of the mansion's highlights is the entertainment space found on the main floor. It is filled with sports memorabilia, and Odell could easily accommodate an entire NFL team in it.
A living room, dining room, and eat-in kitchen are all included in the floor plan. The kitchen can be regarded as spectacular with stainless steel equipment, a stunning countertop, and plenty of room for cooking and entertaining. A home theater/golf simulator is also available.
More Entertainment Amenities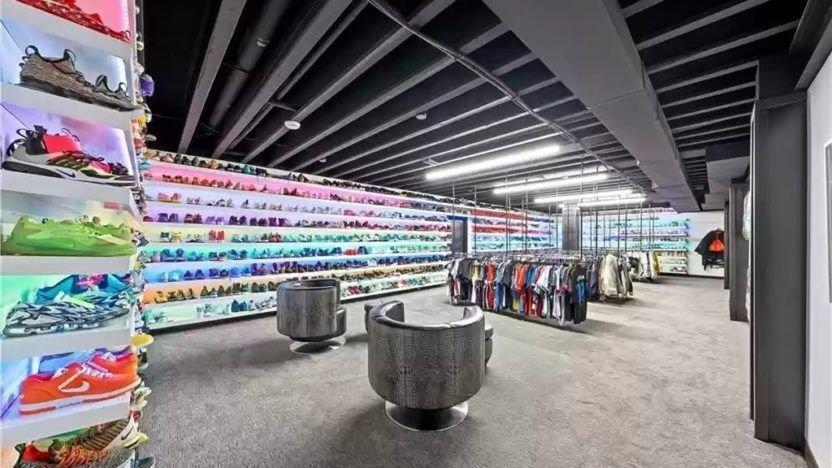 The renovated basement adds some more fun by featuring a bar, billiard area, wine storage, and media lounge.
A barbershop station can also be found in the media lounge; hence there will be no need to go out for a shave or haircut.
There is also what appears to be a video game room, complete with multiple screens and graffiti-style artwork, and a classic office with built-in shelving and French doors.
Article continues below advertisement
One Of A Kind Nike Showroom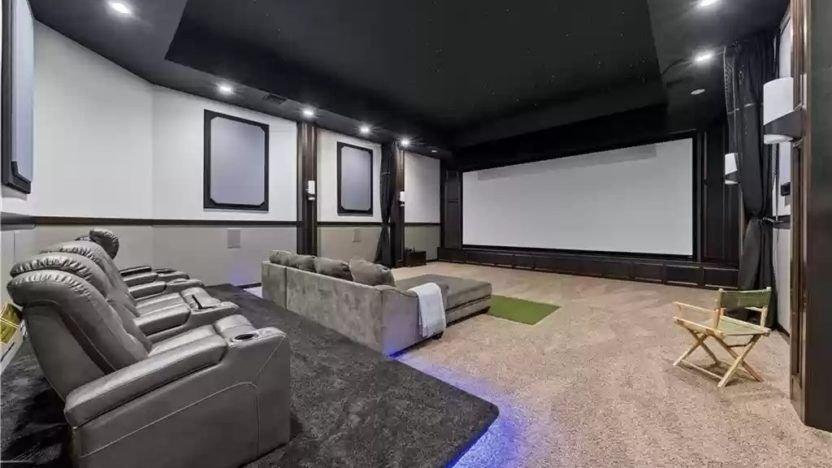 Odell's shoe palace is most likely one of the first of its kind. Floor-to-ceiling racks, multicolored lighting, and a next-level sports shoe assortment characterize the walk-in showroom. With the carpeted, high-ceilinged interior that includes clothes racks to better combine a stylish pair of kicks with a snazzy outfit, one could think they have stumbled into a Nike store. A skateboard collection is also displayed on the wall.
The Exterior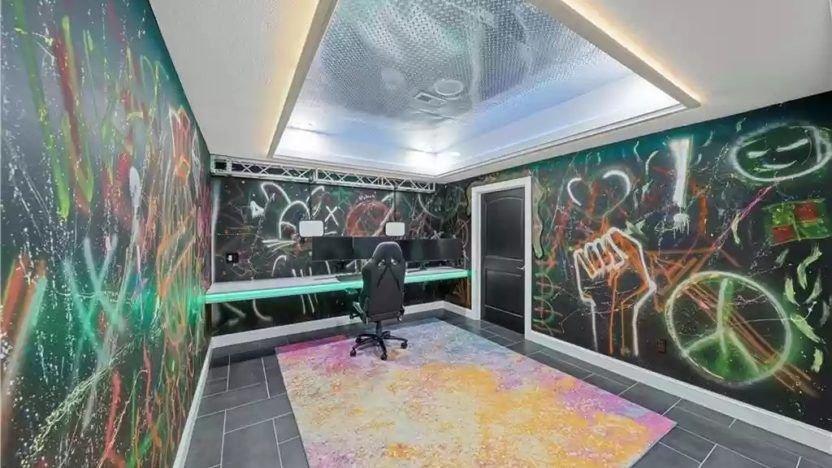 The outside still has incredible features present. The 2.13-acre estate has an outdoor kitchen, a pool with waterfalls, a slide, special dog kennels, and a large gym.
The swimming pool features an extra-long custom-built slide and surrounding waterfalls that add to the summer fun.
The journey up to the house is long, but the space and scenery are well worth it. The lawn and grounds leading up to the front entrance are well-kept.
Well-Decorated Bedroom And Large Bathroom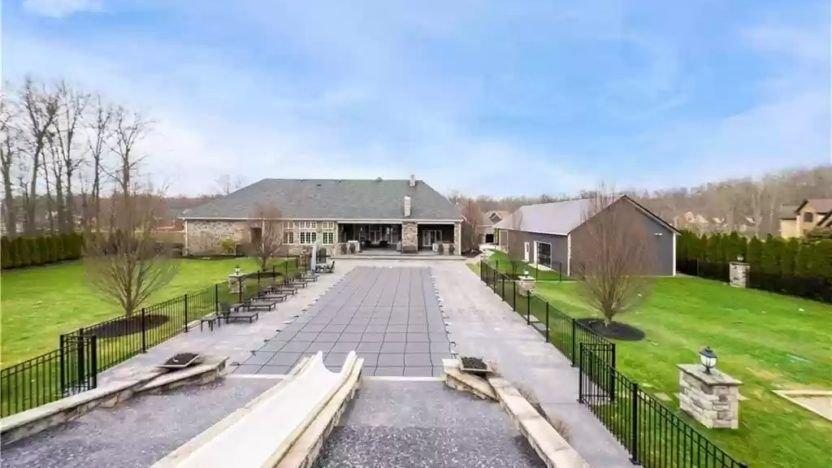 Except for the main bedroom, all bedrooms have carpeted floors. There are basic white ceilings with recessed lighting rather than the striking beamed ceiling in the dressing area. The bedroom also includes a television, fireplace, plenty of window space, lights, and a king-sized bed.
One of the loveliest rooms in the house is probably the bathroom. In terms of space, the master bath is ridiculous. Need a bath or a shower? It is right there in the bathroom. The inside could also come off as a relaxing space simply to cool off.
Based on what is accessible inside this residence, the price tag is reasonable.
This estate's entertainment space, elegance, and sheer awesomeness are all key highlights for Odell.
"Complete with the largest shoe room/closet you're likely to see, a pool, a state-of-the-art Ophora water system, a game room, custom dog kennel, home theater, golf simulator, gym, and all the usual trappings of mega-mansions, it's your chance to live like an NFL star," he said about the house. With all the features inside the property, he is 100% right.