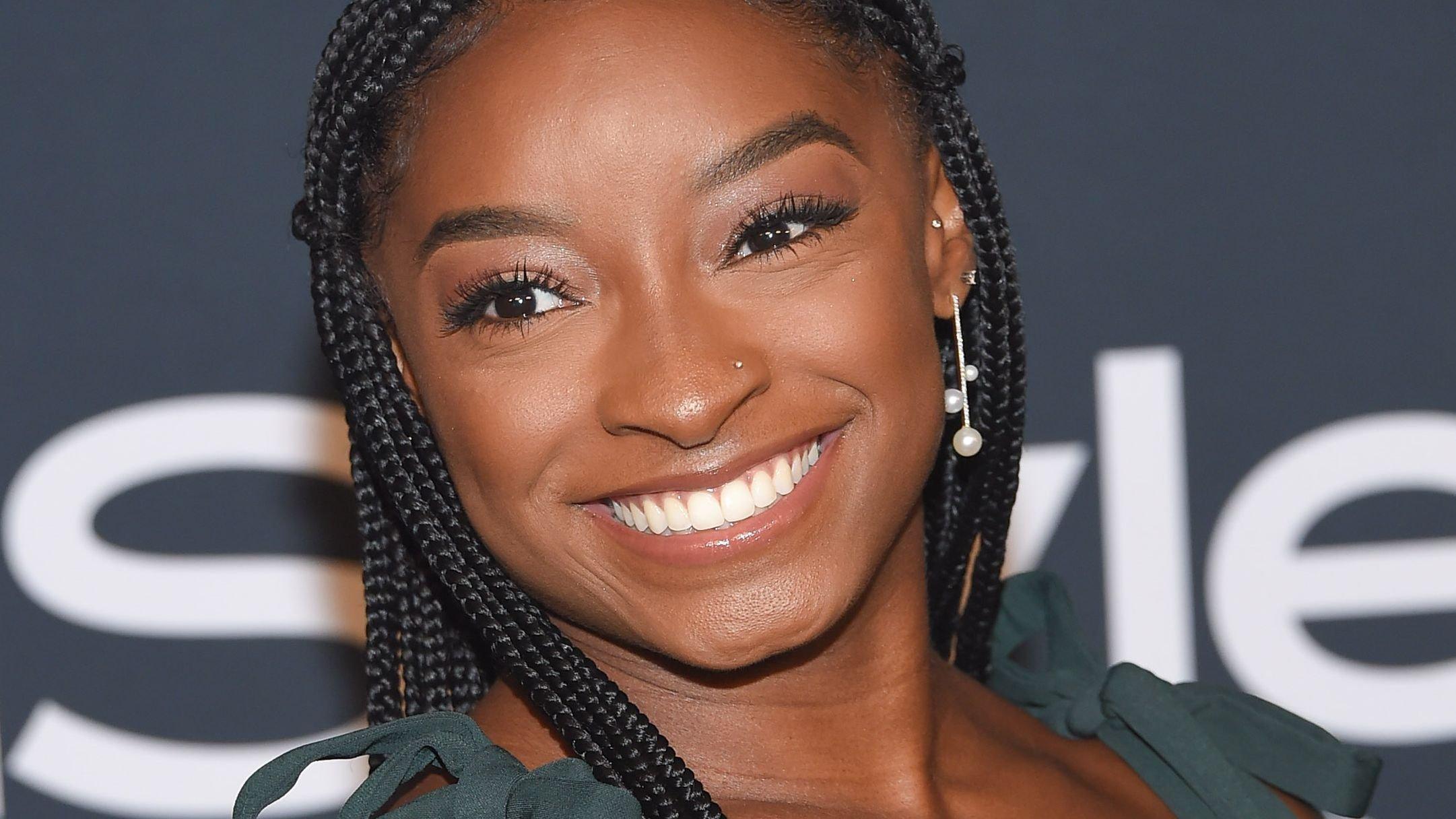 Olympian Simone Biles Shows Off Gravity-Defying Skills
Simone Biles stuns on the latest cover of ELLE Spain, flaunting her muscular calves in a mid-air pose that displayed her leg power.
The 25-year-old gymnast is featured in the May 2022 issue of the magazine, which highlights bodies that are imperfect but promote a positive image of strength and health.
Check out Simone's stunning snaps and the latest updates on what has been keeping her busy lately.
Article continues below advertisement
Taking Flight
Sporting a sheer cocktail dress with fringe detailing and embellishments, Biles was a beauty while doing an incredible aerial pose that featured her powerful calves and legs.
The move depicted Biles's gravity-defying skills while also showing off the sparkler on her perfectly manicured hand. The newly engaged athlete just couldn't help but include that one important detail in her photoshoot and fans couldn't be happier to see her looking radiant. Even pal Nastia Liukin showed her support in the comment section.
"THANK YOU @elle_spain what an honor to be on the cover," Simone shared her cover photo on Instagram.
Flaunting Her Flexibility
The magazine posted more snaps from the shoot on its Instagram account. Simone's flexibility and glowing skin were captured perfectly by the lens.
The Olympic gold medalist showed off her flexibility in a high leg kick, displaying her long flawless lines and ultra-toned gymnast legs.
Simone's powerful legs have been conditioned and trained to perform, allowing her to execute the most complex moves on the mat and beam.
Article continues below advertisement
How Simone Keeps Her Legs Strong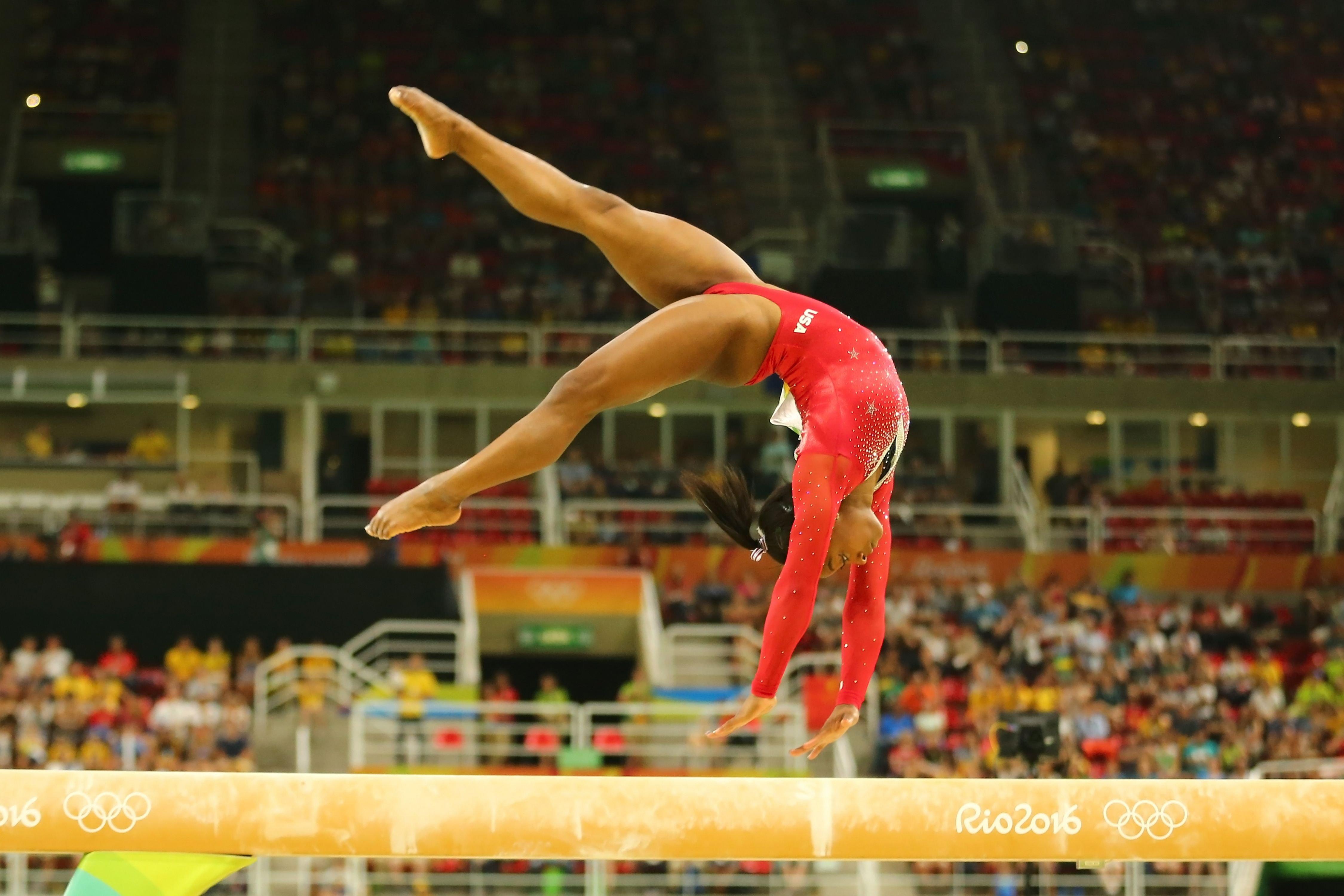 The powerhouse gymnast has always been extremely dedicated to perfecting her craft. When she is training for a competition, she spends 6 hours at the gym, working to polish her routines. Leg lifts are one of her staple exercises to condition and strengthen her core and legs.
According to Simone's coach, consistency has been one of the key elements to the Olympian's success. She has pushed herself to become better each year.
Watch on YouTube how Simone worked hard to get back on track after a break.
Keeping Her Mental Health In Check
Another crucial element that Simone has prioritized lately is mental health. In her Elle feature, she shared that she has been going to weekly therapy lessons with her partner brand Cerebral - an app that offers psychiatric and therapeutic help online.
"That has what has helped me and I wish I could have done that sooner because it's on the go, and that has kind of keep me intact and pretty mindful," she explained in the video.
As for her athletic goals, she says she is currently focused on healing her body and mind at this moment.
Watch the full clip below: