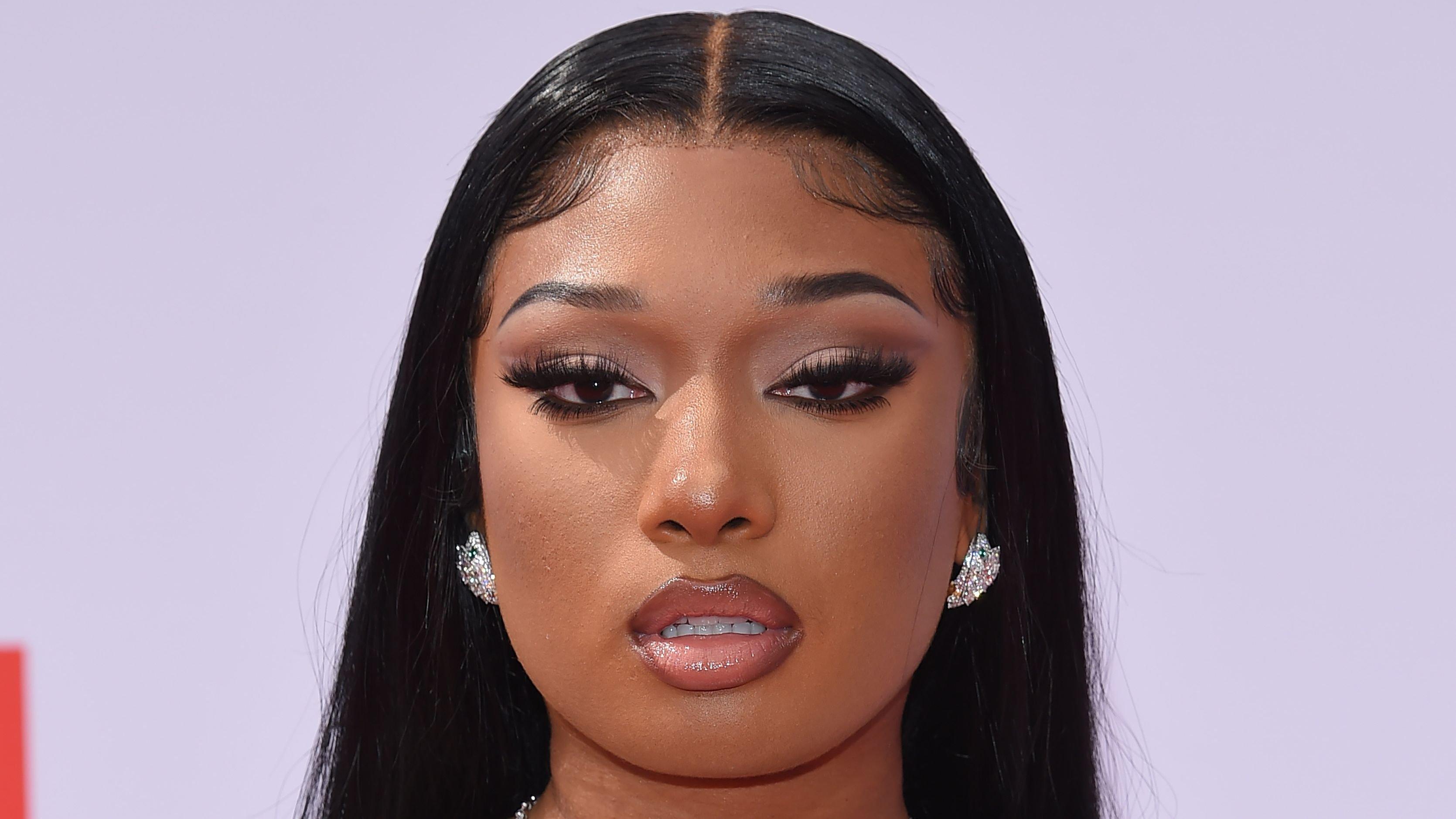 Hip Hop Starlet Megan Thee Stallion Captivates Her Fans In Swimsuit Photos
The rapper is a vision in all her new photos on her Instagram page.
Article continues below advertisement
Megan Rocks a Purple-and-Pink Swimsuit Displaying Her Toned Physique
Megan Thee Stallion became famous after delivering a confident, yet in-control performance during the cipher freestyle session. Her outstanding performance earned her wide attention and over 28.6 million Instagram subscribers.
Though she's had a successful career, Megan is also known for flaunting her curves and toned body. She also shares her workout routine and the progress she makes at every stage. Megan always has something to keep her fans happy!
Megan Slays In Savage Swimwear!
The 27-year-old rapper recently showed off her enviable body and cleavage in a purple and pink swimsuit. As her fans can attest, her body is attractive and well-toned and she has made it well-known how hard she works out to keep it maintained.
In the Instagram photo, the Savage hitmaker looked straight fire in a colorful string bikini. She captioned the slide show with "morning Hotties," displaying her curvy body. The two-piece swimsuit featured long strings tied on her midriff as she lounged in a chair catching some rays.
The star seemed to be having lots of fun and demonstrated that she makes time to enjoy the career she has been blessed to have.
Article continues below advertisement
Megan Invites Fans In For a 'Lick'
Megan has been in the studio for a few months now recording new music, and the wait is finally over as the diva has recently announced the release of a new track. Before dropping her new song, Lick, Megan was stunning her fans in an abstract bikini, big silver hoops, and y2k shades that left her fans blown away.
Her swimsuit was a representation of every swim trend all in one. Her new look in the cut-out bikini will make fans appreciate and admire her passion for fashion.
Megan Works for That Body-Ody!
Don't think that Megan is not serious about keeping her gorgeous body in tip-top shape. When Megan Thee Stallion is not posing and posting her sexy bikini photos, she shows off her workout routine and progress. Her curvy body explains more about her efforts.
The 'Savage' hitmaker tries as much as possible to transform her body shape healthily. She has shared a series of Hottie Bootcamp journey photos that cover the course of her weight loss journey. Some of the routines she shared include elliptical workouts, BORU ball squats, elliptical and Romanian deadlifts.
Her fans who are serious about getting their body in perfect summer shape can always look to Megan's social media for the latest tips she employs to stay swimsuit ready.