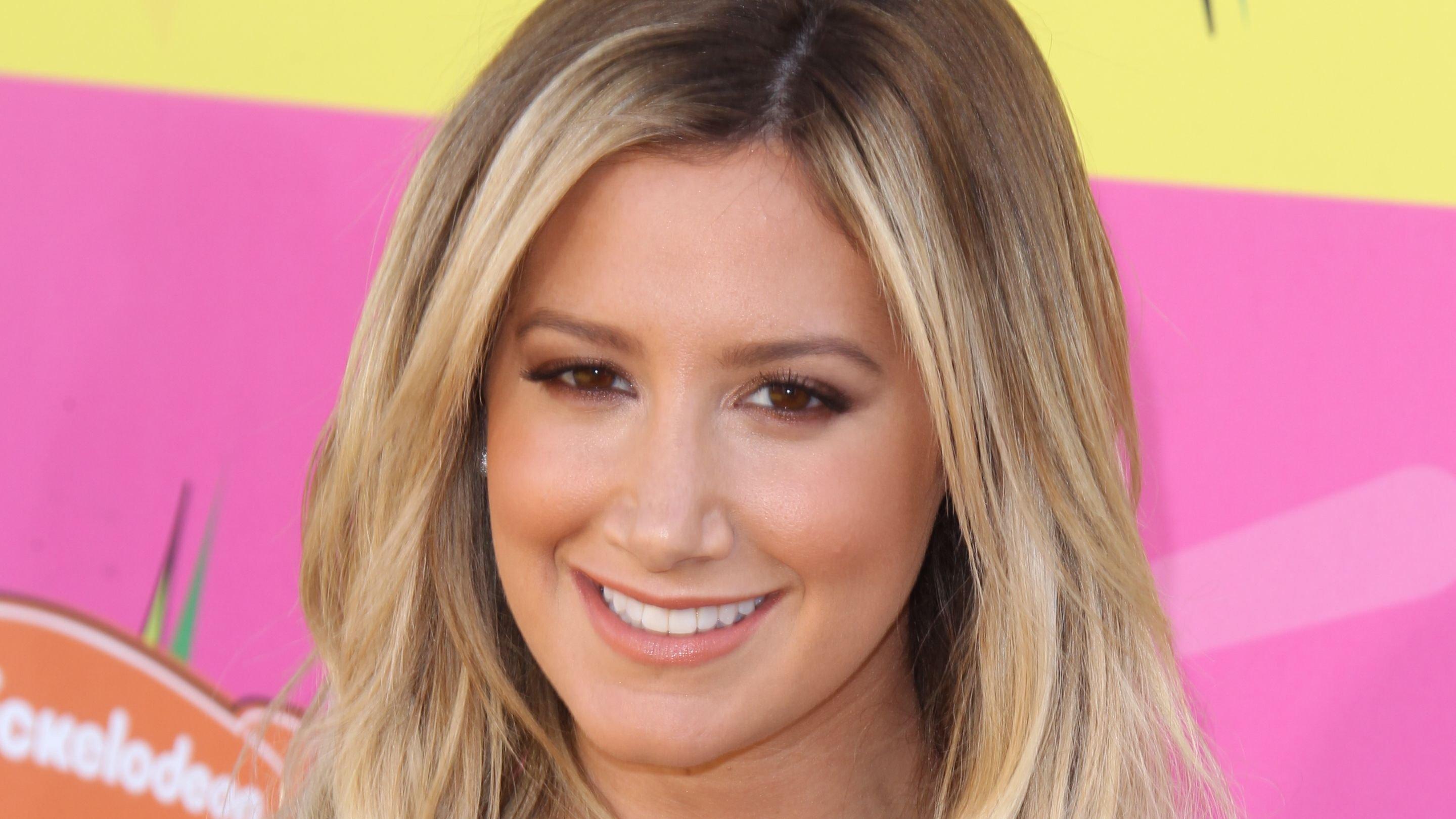 Look Inside Ashley Tisdale's Self-Designed Home
American actress Ashley Tisdale has carved out a successful career after starring in High School Musical and launching her solo music career in the early 2000s.
Recently, the actress welcomed Architectural Digest for a full house tour of her home. Ashley lives happily in the gorgeous Hollywood Hills home with her husband, Christopher French, 1-year-old daughter, Jupiter, and their dog.
See inside Ashley and her lovely family's home below.
Article continues below advertisement
Ashley Designed Her Home Herself
The 36-year-old admitted that she single-handedly decorated her home. However, while the space appeared flawless and shiny on the tour day, she realized that at least one area was not camera ready a few days before.
"These bookshelves, I have to be honest, actually did not have books in them a couple days ago. I had my husband go to the bookstore, and I was like, 'You need to get 400 books," she said, referring to the bookshelf in the main living room.
The rest of the apartment, which the couple moved into while Ashley was seven months pregnant, was decorated with far more care, planning, and some Jupiter-inspired attention.
Ashley stated during the tour that she loves her home and is very proud of herself.
"I fully love this house. I love every piece of everything I've done here, and I'm really proud of myself."
Instagram Played A Huge Part In The Home's Design
Due to the COVID pandemic and its related challenges, Ashley was forced to limit her search for refurbishment inspiration to the internet.
"I pretty much designed this whole house through Instagram. We weren't really going to stores and stuff, and we weren't going out. I was pregnant, so I was being super safe," she said.
Ashley revealed that while she was still designing, the realization that she would become a parent made her reconsider purchasing her standout angular stone coffee table from Apparatus.
"I was definitely hesitant because knowing I was having a baby. I was like, 'Okay, this is probably not the greatest coffee table for this because it has sharp edges.' But, I was like, 'You know what? This room is gonna kind of be the no baby zone," she shared before admitting, "[Jupiter] definitely comes in here, but we just really watch her."
Article continues below advertisement
The Living Room With Multiple Seating Areas
One of Tisdale's first pieces for the house was the Mario Bellini Camaleonda sofa in the living room. She completed the look with an Apparatus marble coffee table, two Sabin cowhide chairs, a Mehraban rug, a Pietro Franceschini gold arch console, a Caprani floor lamp, and Mark Ryden artwork.
There are other unique seating locations in the living room. A mustard-colored Adamastor lounge chair by Branca anchors this midcentury-inspired arrangement.
The room features a mustard-colored Adamastor lounge chair by Branca, two vintage wicker chairs from JF Chen, and a stool from Stahl + Band, which surrounds a coffee table from JF Chen.
The Surprise Movie Room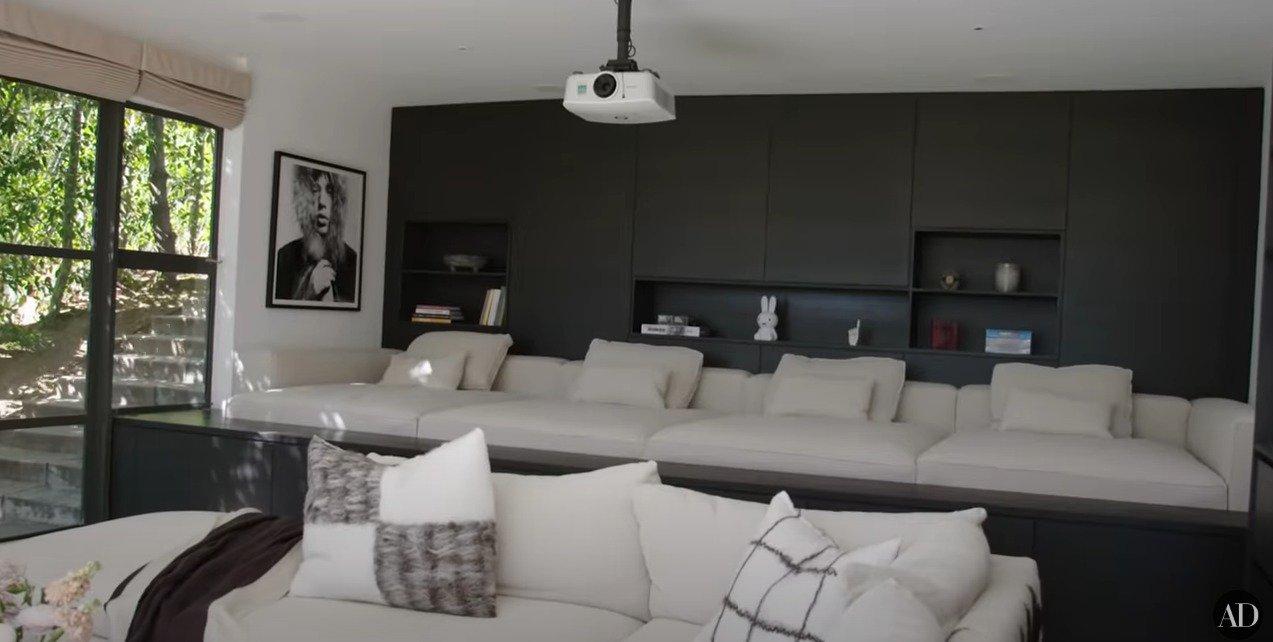 Because Ashley and Christopher no longer wanted to go to the movies, a cinema room was a priority on their list of home features.
However, Ashley found a fantastic movie room with a built-in daybed on the property. She then re-upholstered a Sixpenny sofa in matching fabric and placed it in the foreground.
Pops Of Orange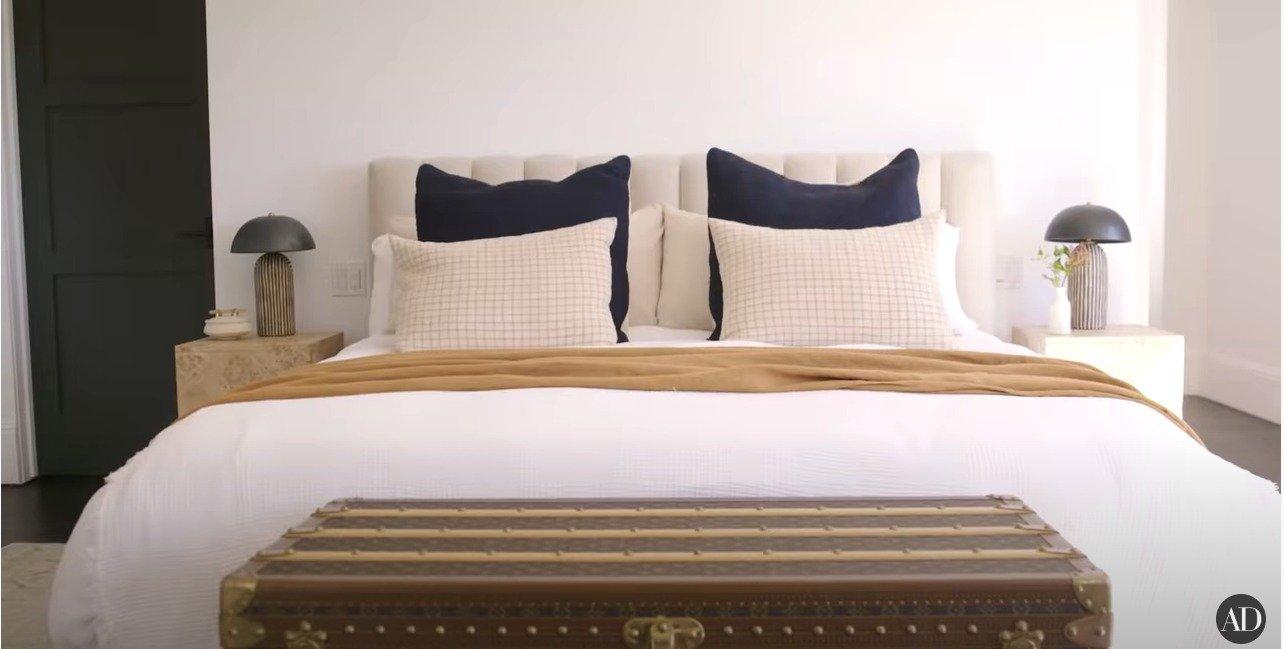 A TV room is also featured on the property. The TV room is a fun place to hang out with friends. Hence, it was beautifully decorated with a Beni rug, a vintage Michel Ducaroy for Ligne Roset chair, and an Ethnicraft N701 Axelle Modular Sofa in cognac, featuring pops of orange.
Knowing that Ashley designed her stunning home herself was pretty inspiring. She certainly does have good taste.