Salma Hayek Stuns In Deep Plunging Dress
Salma Hayek is sizzling in a plunging and deep-cut dress as fans gush over an old Instagram photo. The legendary actress, 55, is a regular headline-maker with her cleavage-flaunting looks, with this one seeing her rock a bold color palette as she stunned the camera and flaunted her well-known assets.
Hayek, who continues to make headlines for her 2021 starring role in House of Gucci, was photographed at an event and all dolled up, also wearing a flattering purple dress that left little to the imagination.
Article continues below advertisement
Stuns In Plunging Dress
Scroll for the photo. It showed the Mexican-born actress candidly photographed as she walked toward the camera and wowed in her bright and figure-hugging number. Salma highlighted her cleavage alongside her toned shoulders, with the low-cut dress also showing off her trim waist.
The mom of one opted for smokey and dark eye makeup, warming blush, plus her dark locks waved around her shoulders for a soft finish. A purple-tinted lip matched the hues from her dress.
See More Photos Below
Purple is definitely a theme on Salma's Instagram, with 2022 seeing her rock the color as she attended the annual BAFTAs. Here, the actress wore a plunging and slit velvet Gucci dress, one peeping a stocking garter beneath, with Salma even joking about avoiding a wardrobe malfunction as she shared the glamorous look for her 20 million+ followers.
Article continues below advertisement
Instagram Tops 20 Million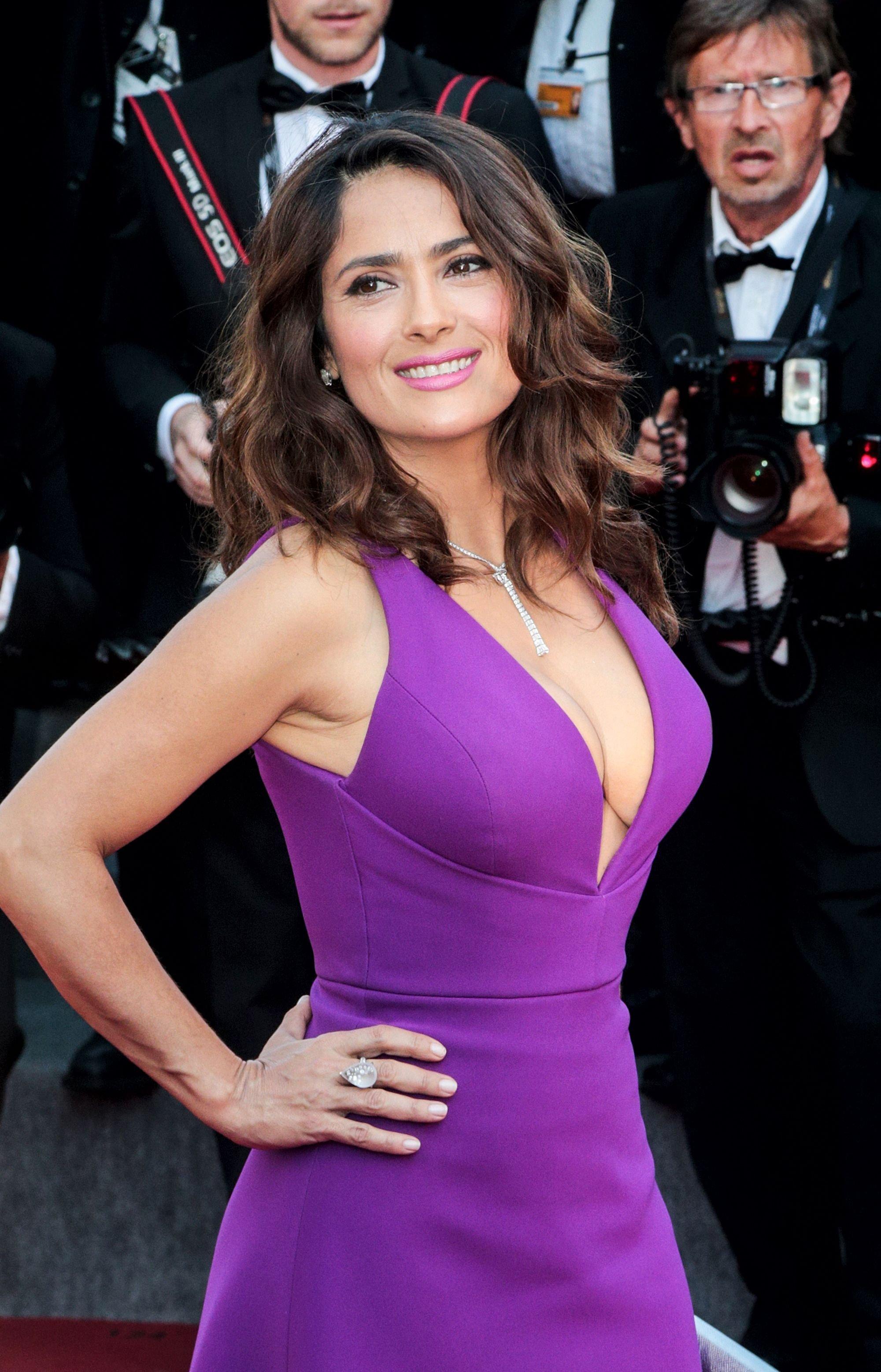 In 2021, Salma made headlines for hitting 17 million followers on Instagram, but the figure just keeps on rising. Earlier this year, and sharing an unusual hands and feet photo to mark her new achievement, the Frida star celebrated her 20 million mark, writing: "10+10 = 20 million !!!!!!!!!!! Thank you 🙏 you wonderful followers for getting us here. Love you 😘 Gracias maravillosos seguidores por hacernos llegar hasta aquí los quiero 😽 #grateful#20#hands#feet."
Fabulous At 55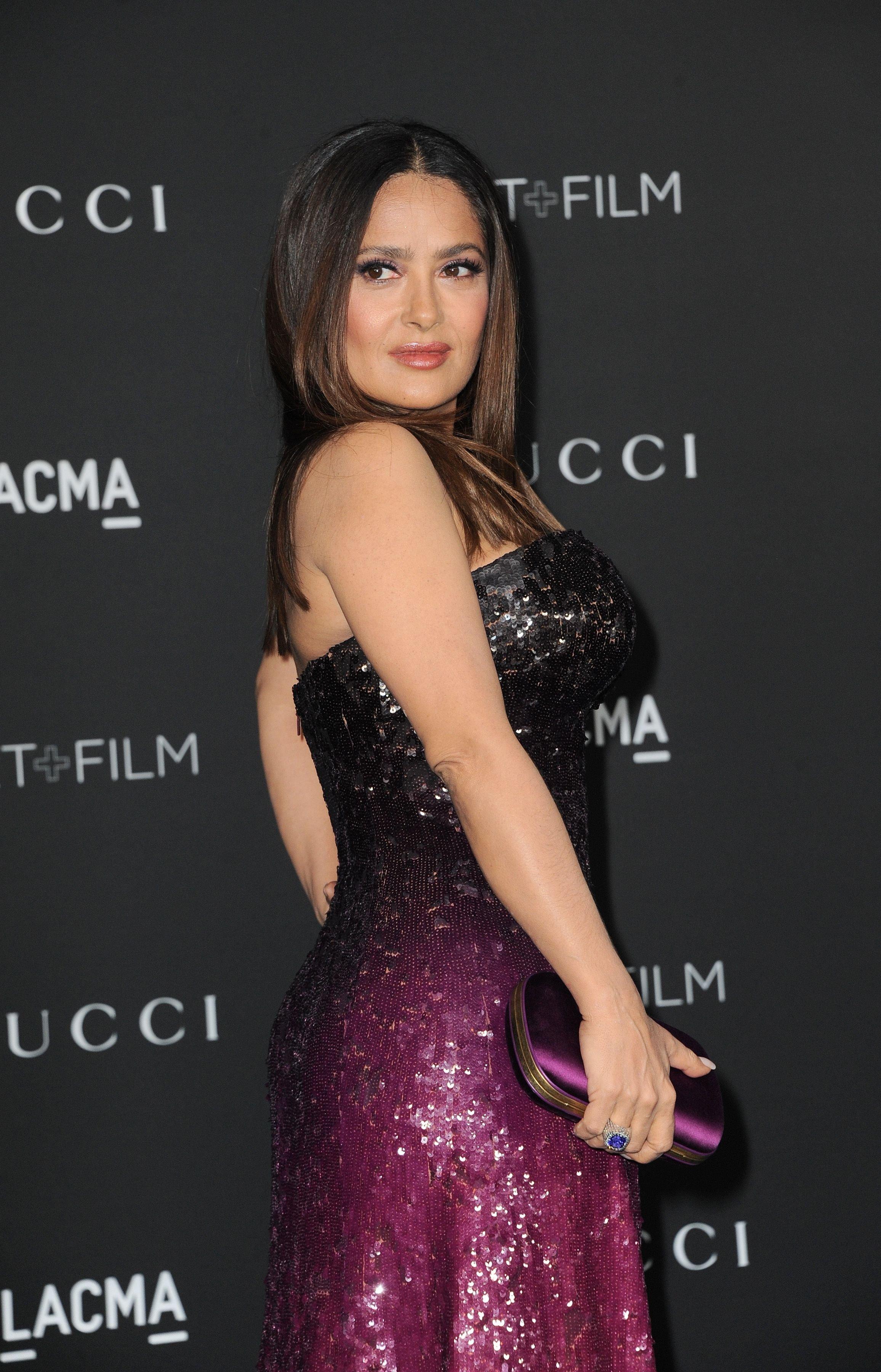 Salma was 50 when she opened up to British health chain Holmes Place, proving she's 100% okay with getting older and revealing:
!I don't dye [my hair] because I am curious to see how I am going to look with this. I am sure in the next movie they will say sorry you will have to dye it but I am enjoying watching them come in. I don't have any Botox." She added: "Maybe later I will change my mind but for now I am comfortable being fifty. I am comfortable in my own skin."