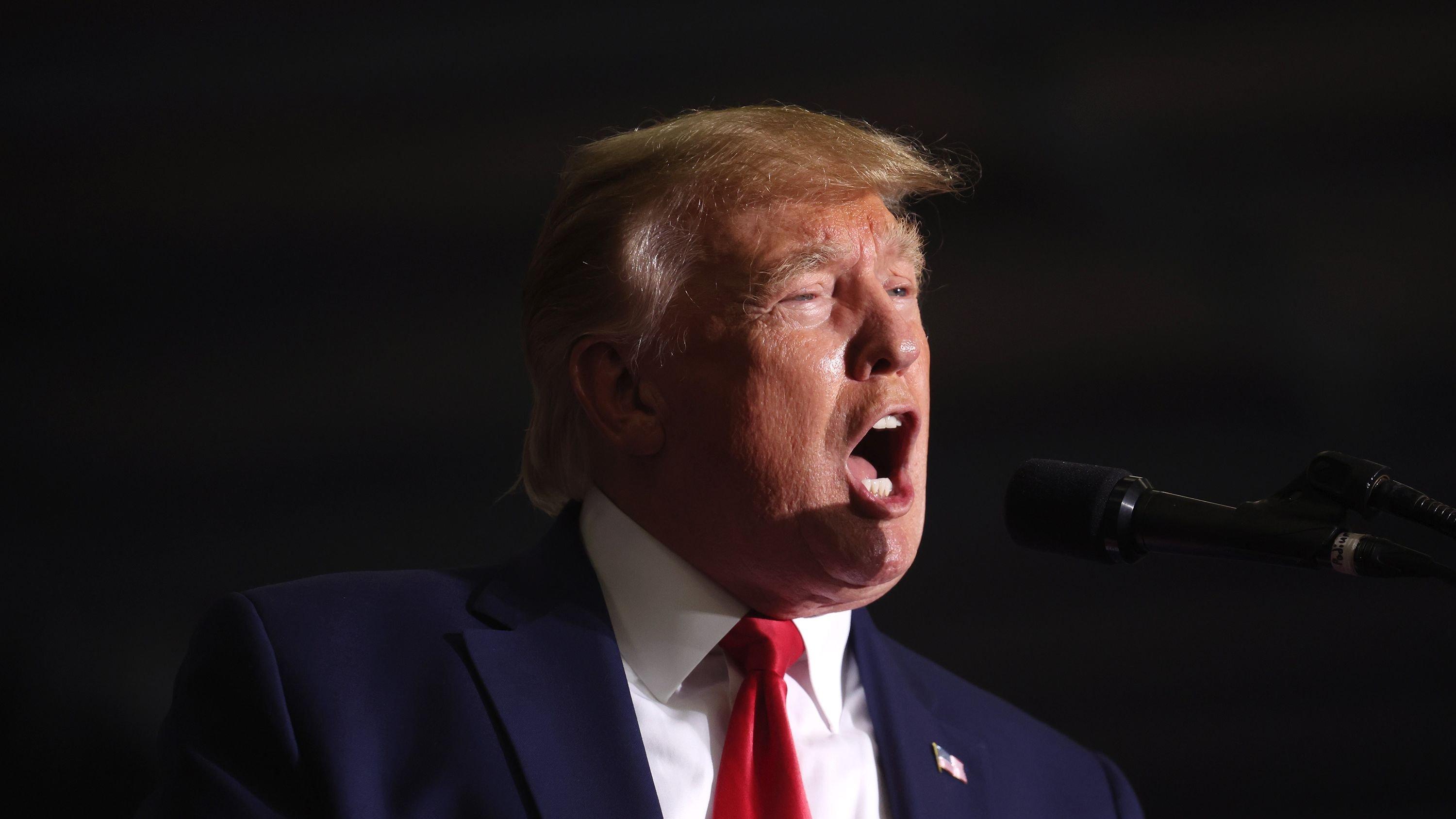 Donald Trump Endorses Marjorie Taylor Greene For Reelection
Though no longer in office, former President Donald Trump remains the most powerful and influential Republican figure in the country.
Trump's endorsements often make all the difference in GOP primary races, and he has already issued a slew of them ahead of the upcoming midterm elections.
Most recently, he endorsed arguably the most controversial member of Congress, Rep. Marjorie Taylor Greene of Georgia.
Article continues below advertisement
Trump Endorses Greene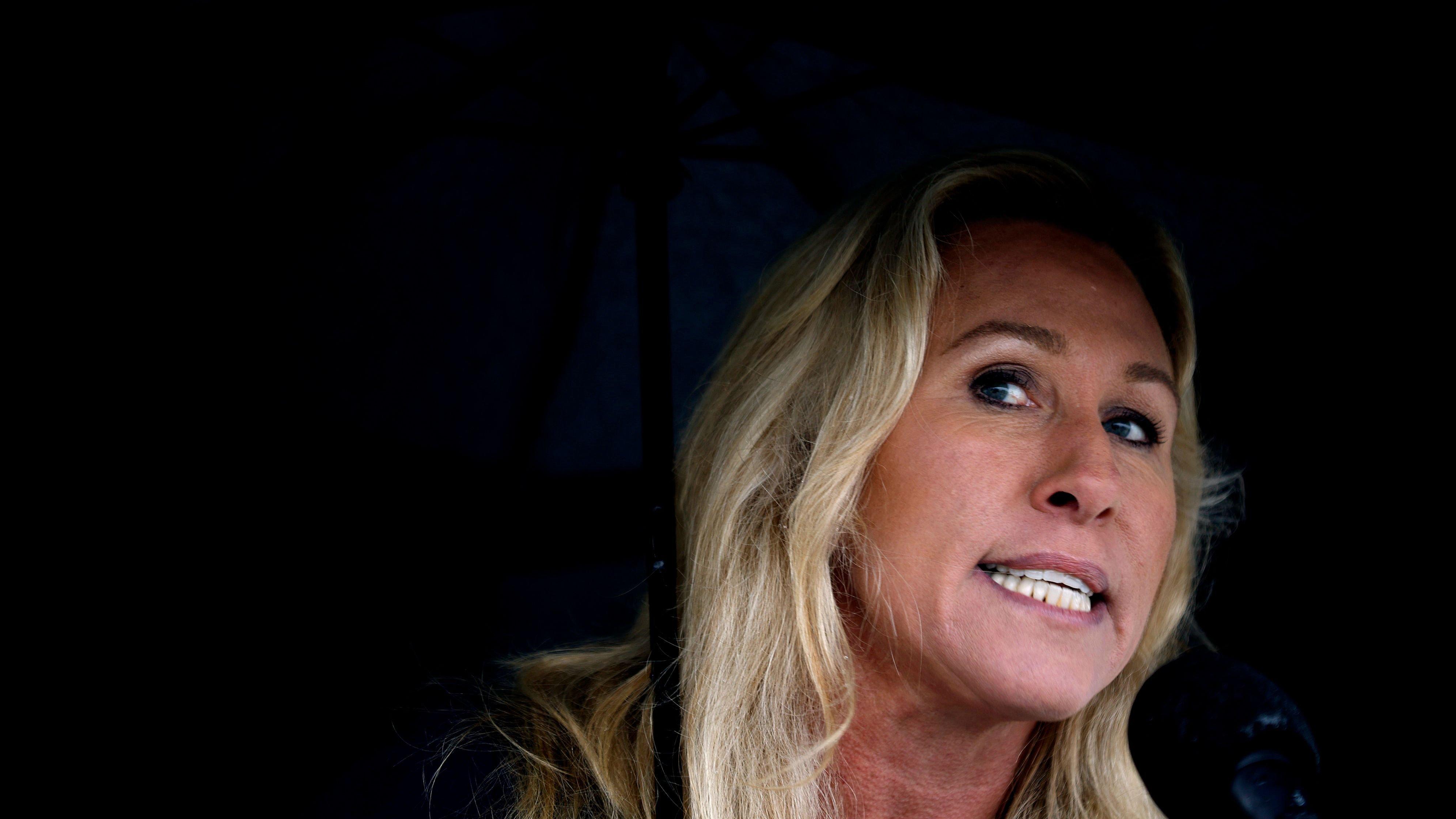 In a statement, Trump described Greene as a "warrior in Congress."
"She doesn't back down, she doesn't give up, and she has ALWAYS been with 'Trump,'" the former president said, as reported by Newsmax.
Marjorie has worked very hard to secure the Border, stop the Radical Left, and ensure the truth is known about the RIGGED and STOLEN 2020 Presidential Election. She loves our Country and MAGA, its greatest ever political movement. Marjorie is running for re-election to Congress, and has my Complete and Total Endorsement!
-
Will Greene Win Reelection?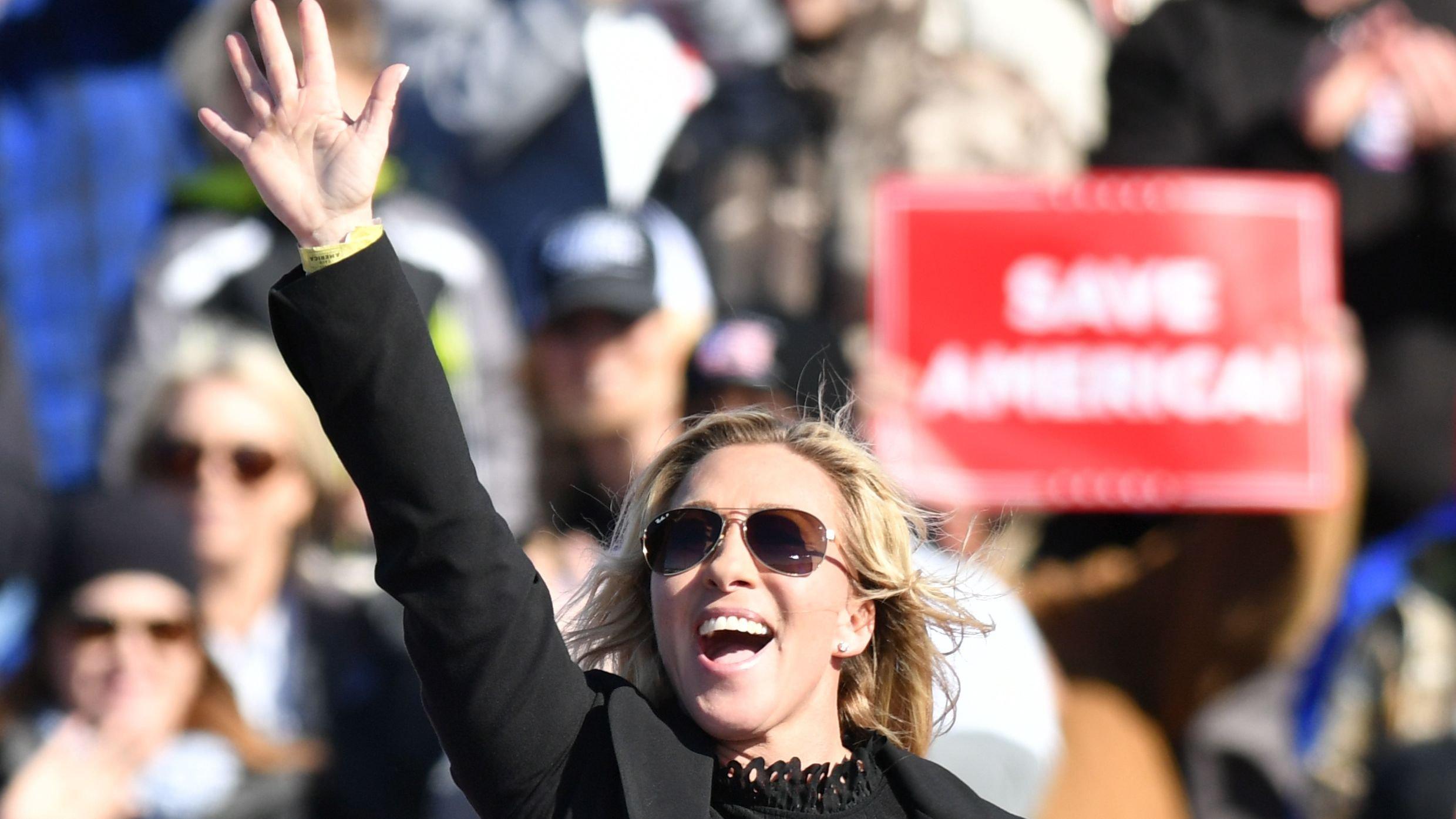 Will Trump's endorsement help Greene win reelection, and does she have a good chance of keeping her seat?
Polls suggest that the controversial congresswoman is all but certain to beat her Republican primary challenger, Jennifer Strahan.
In fact, a survey from Target Point conducted in January showed Greene winning a staggering 70 percent of the vote over Strahan. Additionally, she is favored to win the general election against her Democratic opponent.
Article continues below advertisement
White Nationalism, Anti-Semitism
Greene, who used to promote QAnon-adjacent conspiracy theories, has ties to prominent white nationalist figures.
In February, Greene appeared as a surprise guest at the America First Political Action Conference in Florida, as reported by The Daily Beast.
The conference was organized by Nick Fuentes, a white nationalist and anti-Semite.
Greene later denied knowing Fuentes, despite posing for him for several photographs.
"I do not know Nick Fuentes. I have never heard him speak, I have never seen a video. I do not know what his views are so I am not aligned with anything that is controversial," she told the press.
Criticism
Though most Republicans have been reluctant to denounce Greene, some conservative organizations have stepped forward to criticize her for speaking at white nationalist events.
"It is appalling and outrageous that a member of congress would share a platform with an individual who has actively spread anti-Semitic bile, mocked the Holocaust, and promoted dangerous anti-Israel conspiracy theories," the Republican Jewish Coalition said in a statement.
However, Greene's ties to white nationalists and anti-Semites do not appear to be an issue for Trump, whose "complete and total endorsement" will most likely help her win reelection.