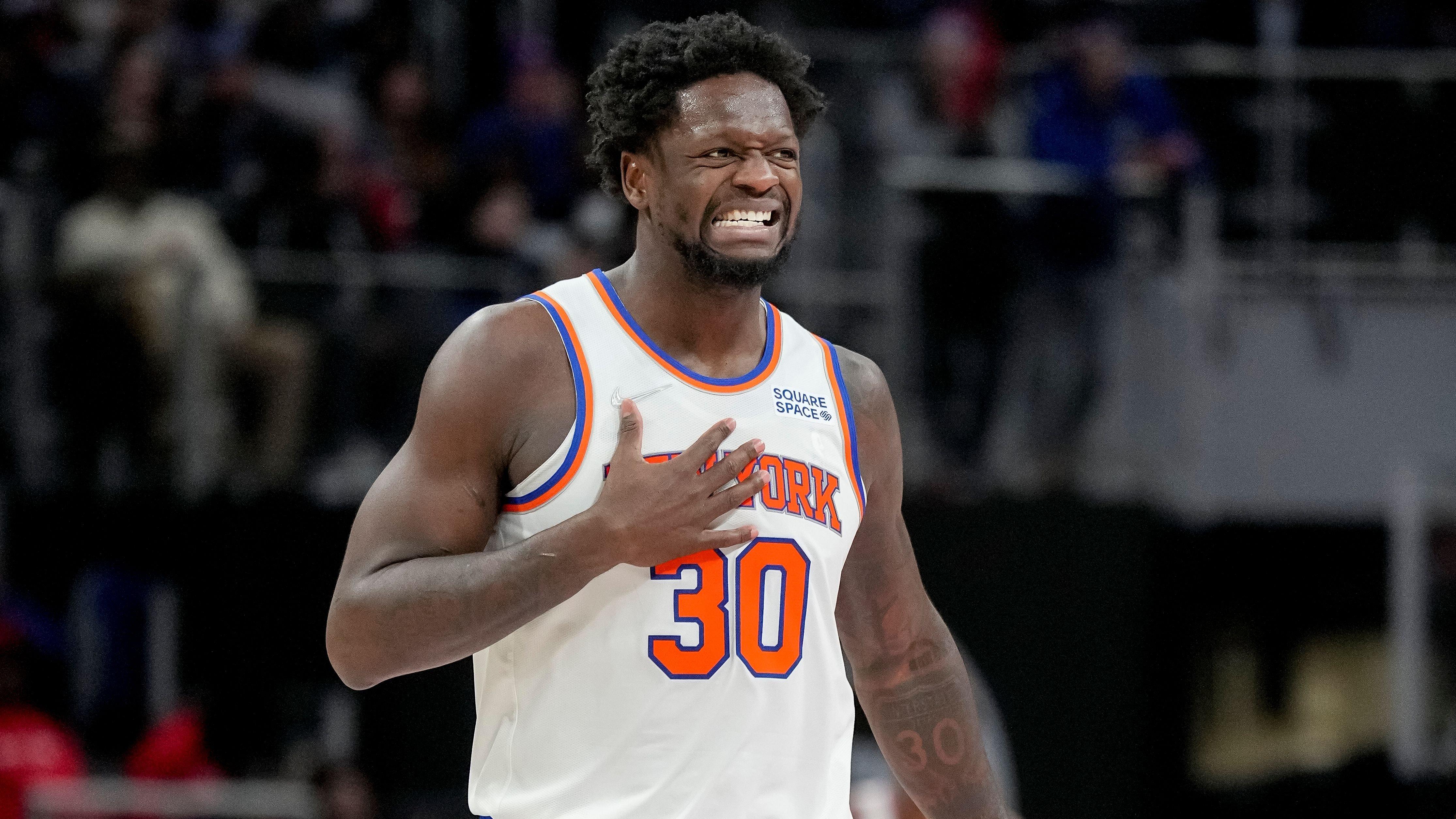 NBA Rumors: Heat Could Acquire Julius Randle For Trade Package Centered On Duncan Robinson
New York Knicks power forward Julius Randle is one of the NBA players who are expected to be moved in the 2022 NBA offseason. The 2021-22 NBA season is yet to come to an end but after the Knicks got officially eliminated from playoff contention, rumors have started to swirl around Randle and his inevitable departure from New York. With the controversies that he's involved in and his failure to live up to expectations from his lucrative deal, most people believe that the Knicks would try to get rid of Randle this summer.
Article continues below advertisement
Julius Randle To Miami Heat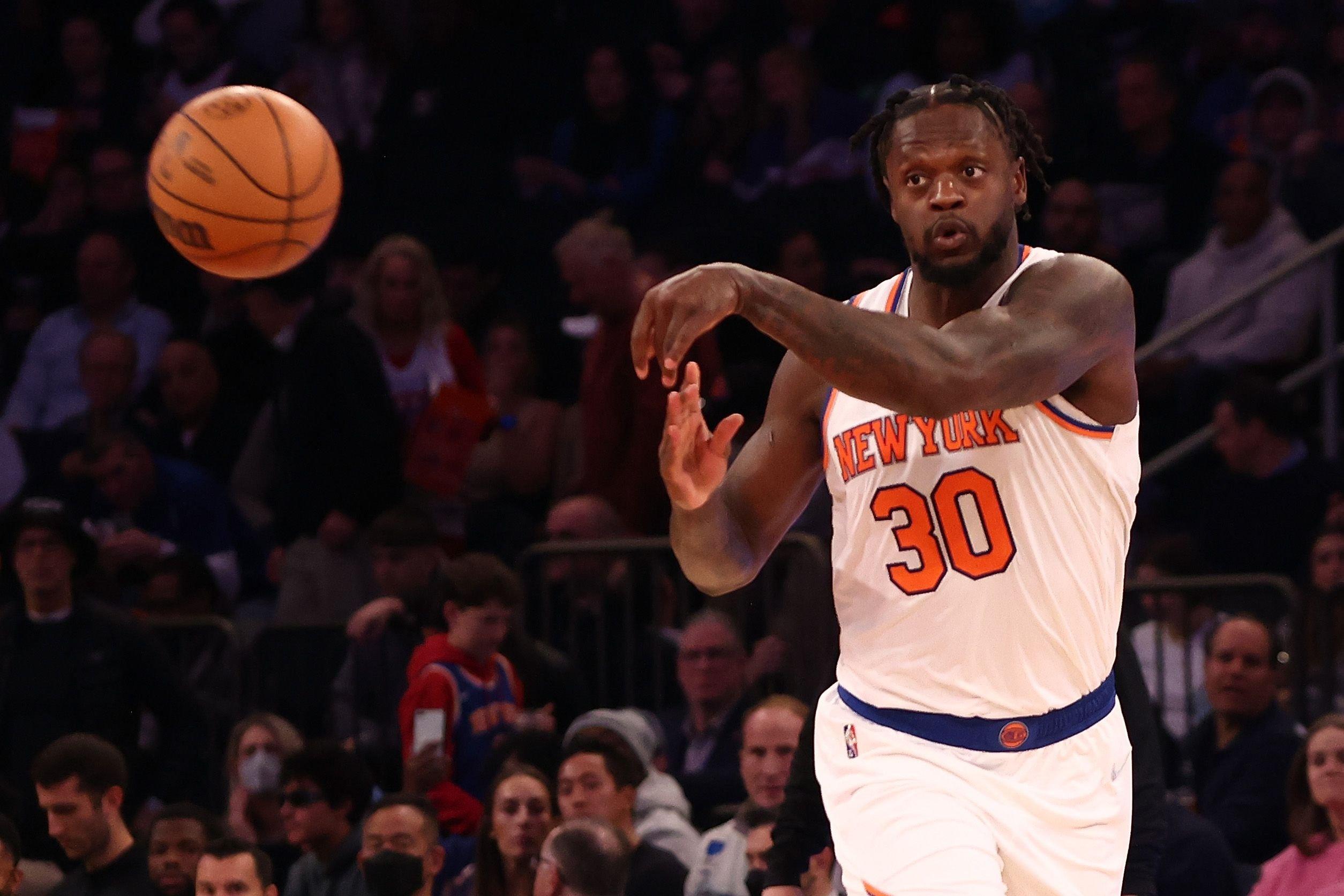 In a recent article, Brad Dressler of Fansided's Daily Knicks named three NBA teams that could explore trading for Randle in the 2022 NBA offseason. These include the Miami Heat. If they fail to fully dominate the Eastern Conference and win the NBA championship title this season, Dressler believes that the Heat could trade for Randle to address the "weakness" in their starting lineup.
The Heat may currently have PJ Tucker manning the power forward position, but the veteran big man could opt out of the final year of his contract and seek a pay raise with another title contender this summer.
Sacrificing Duncan Robinson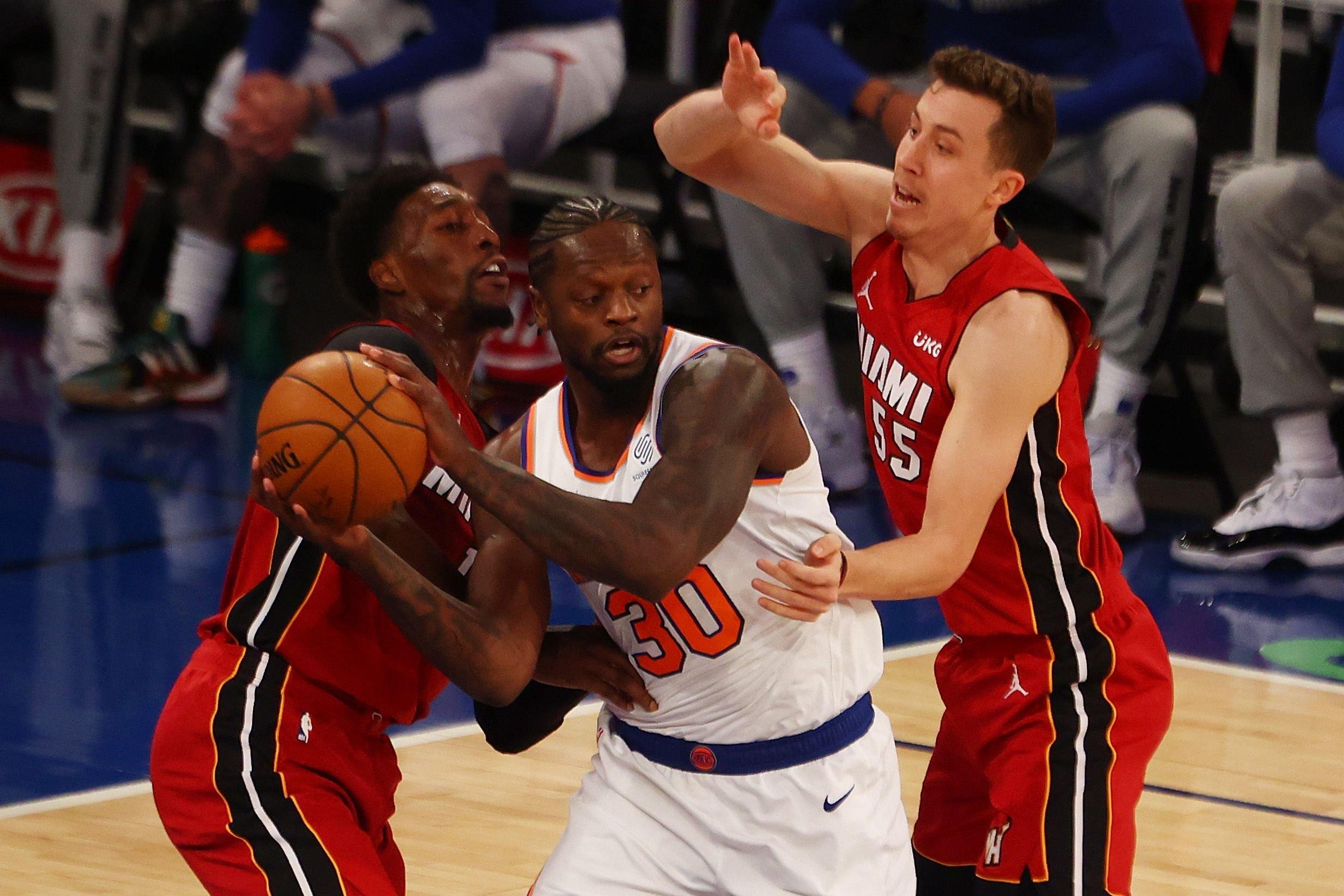 In their potential pursuit of Randle this summer, Dressler suggested that the Heat could use Duncan Robinson as the main trade chip to acquire the All-Star power forward from the Knicks.
"The Heat also have good reason to make a trade like this because Duncan Robinson is rumored to be expendable," Dressler said. "The sharpshooter has had an up-and-down season this year after receiving a massive payday this offseason (sounds familiar…). With the recent emergence of players like Max Strus and Gabe Vincent, committing $20 million to a player who does nothing but shoots threes is silly. Both of those guys are more than capable of making up what Miami would lose if they traded Robinson at a fraction of the cost."
Article continues below advertisement
Julius Randle's On-Court Impact On Heat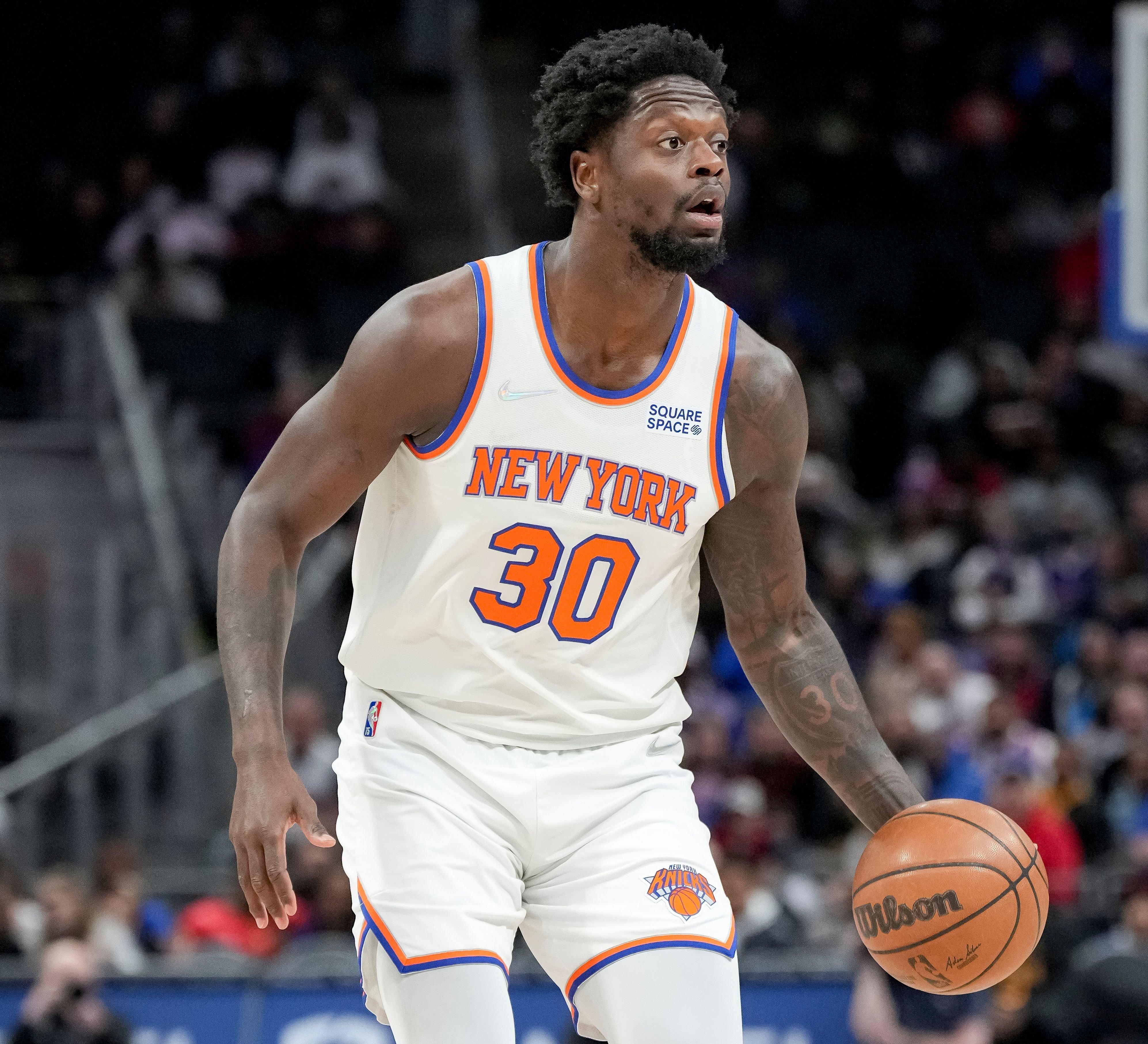 Randle would be an intriguing acquisition for the Heat. His potential arrival in Miami could help them improve their offensive efficiency which currently ranks No. 11 in the league, scoring 110.7 points per 100 possessions. He would give them a very reliable scoring option behind Butler, as well as a great rebounder, on-court facilitator, and floor spacer.
This season, Randle is averaging 20.1 points, 9.9 rebounds, and 5.1 assists while shooting 41.1 percent from the field and 30.8 percent from beyond the arc. Randle would still need to make certain adjustments in his game to make himself fit in Miami but once he meshes well with Butler, Bam Adebayo, Kyle Lowry, and Max Strus, the Heat would undoubtedly have a better chance of capturing the Larry O'Brien Trophy next season.
Knicks Swap Julius Randle For A Young Sniper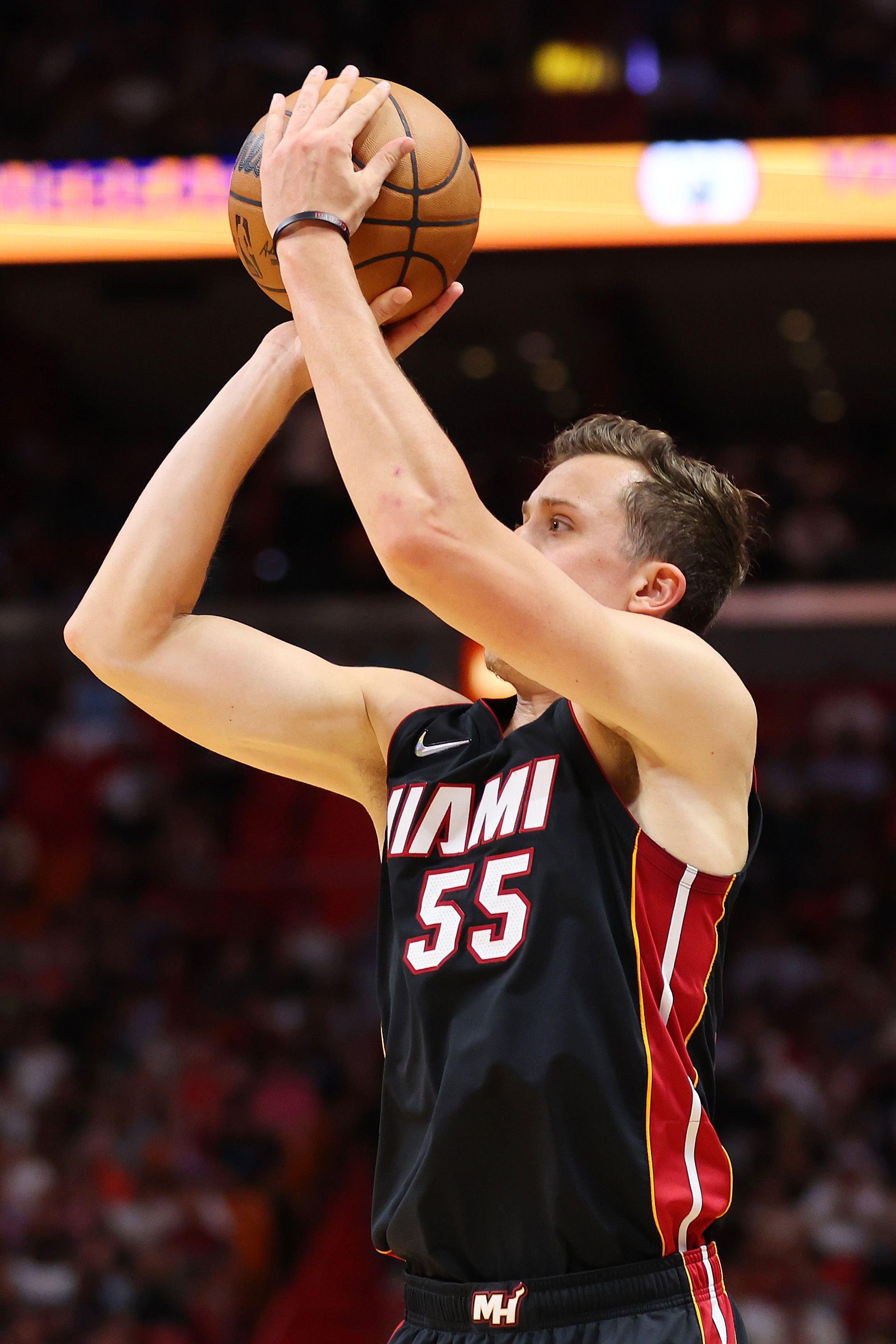 The proposed trade deal with the Heat would be worth exploring for the Knicks this summer. Though it wouldn't help them free up some salary cap space, the hypothetical trade would enable the Heat to swap Randle for an elite three-point shooter in Robinson. With his ability to efficiently space the floor and excel in an off-ball capacity, Robinson would be an ideal fit with Knicks franchise cornerstone RJ Barrett.
Sharing the floor with Robinson would make it easier for Barrett to penetrate the basket or kick the ball out when he's trapped by the opposing team's defense.