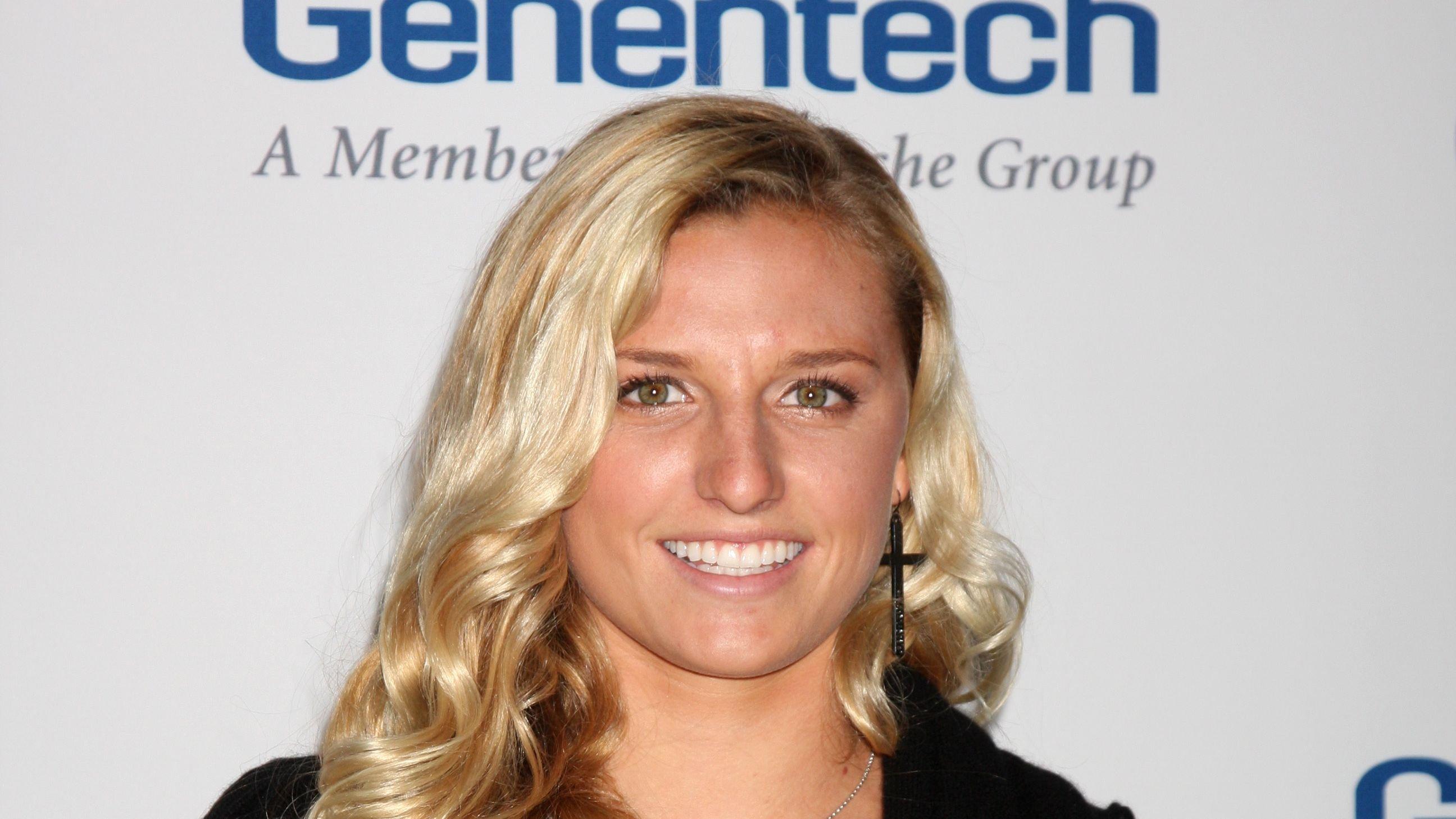 Surfer Lakey Peterson In Bikini Loves Her 'Salty Feet'
Being a native of Santa Barbara, California, star surfer Lakey Peterson grew up falling in love with water. Her affection for the beach is one of the things that made her a great surfer. When she is not surfing professionally, the 27-year-old surfer goes to the beach to get a feel of the water and practice her surfing skills. She recently posted images of herself in a bikini on her Instagram page, embracing her love for 'Salty feet.'
Article continues below advertisement
'Salty Feet'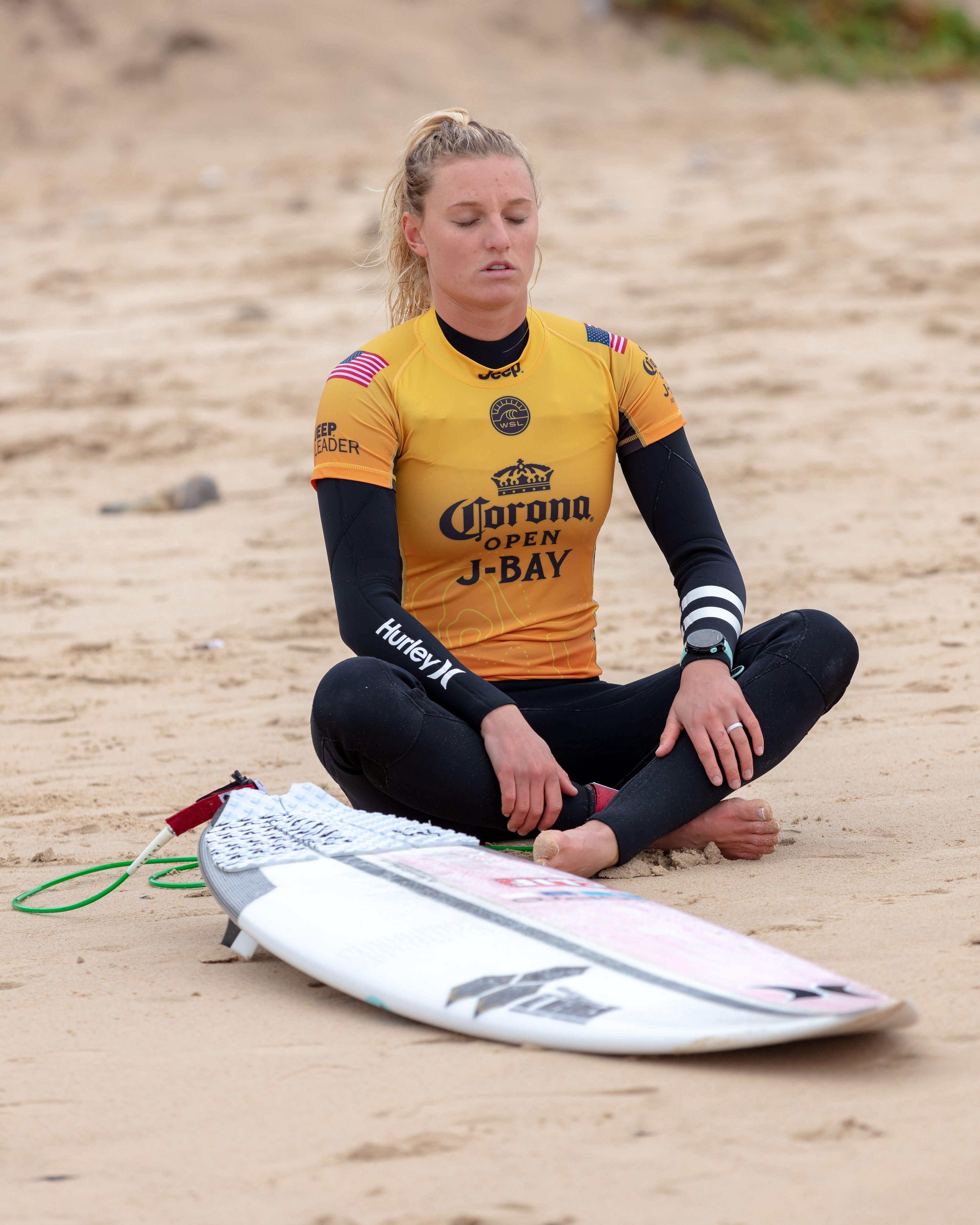 The American surfer has always derived joy from surfing. This love goes beyond bounds. She took to her Instagram page to share some of her happy moments on the beach. The surfer stood, revealing her back to the camera while enjoying the full view of the ocean. She wore a black two-piece swimsuit and held a surfing board. Her legs were sandy from walking on the beach sand. The second slide showed her seated on a bit of rock pavement by the beach, drinking from her water bottle with her legs buried in the sand. She captioned the post :
Salty feet…. Wouldn't have it another way.
-
California View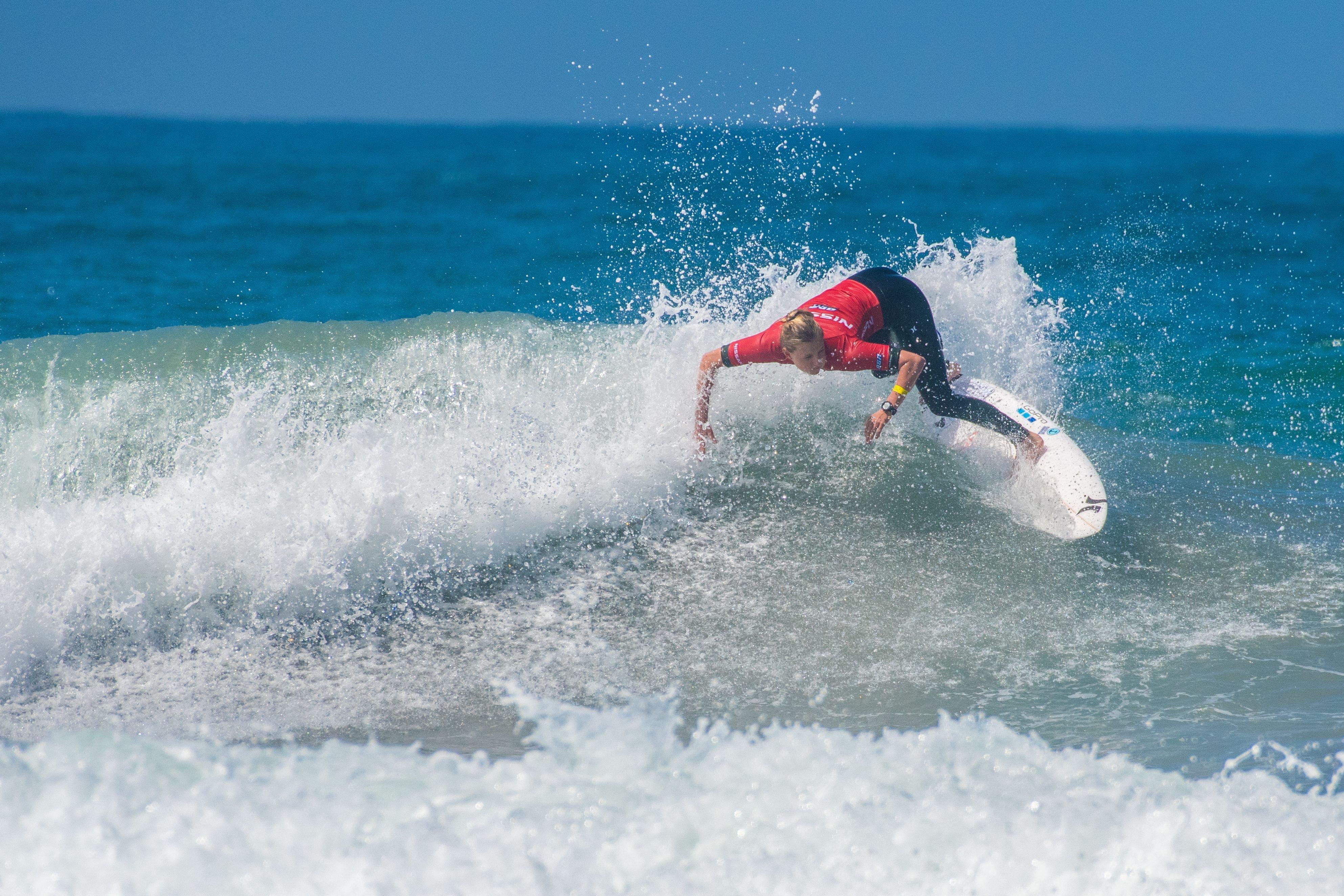 In another of her uploads, she shared a picture of her enjoying the beauty of the beach. The athlete gave another view of her love for the beach in California. The professional surfer posed in a black bra with blue and pink flower pattern bikini underwear. The picture captured the view of the California beach behind her, which looked magnificent. The surfer looked lovely with a smile on her face and wet blond hair.
Article continues below advertisement
Practicing Self Care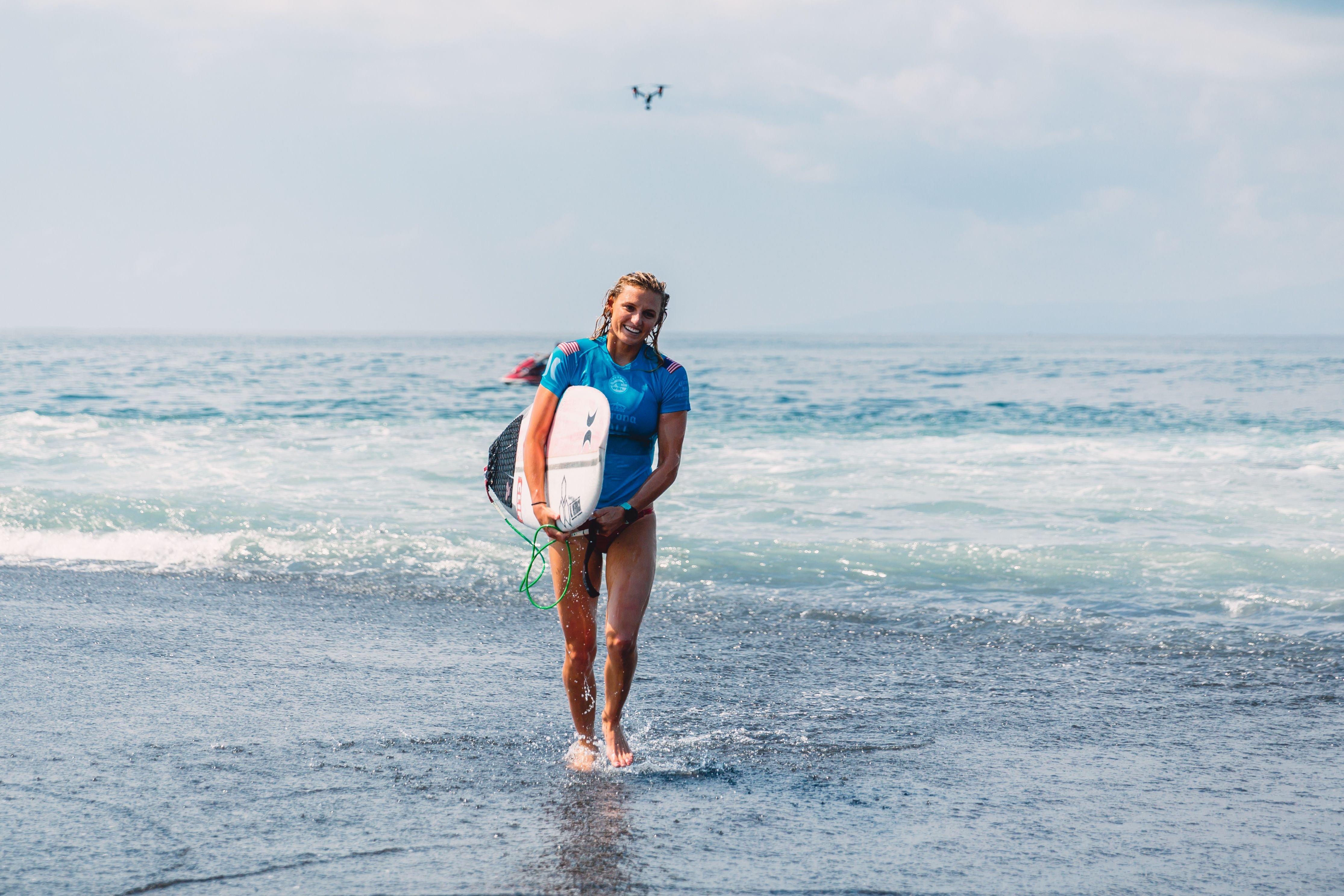 Lakey is always on the move due to her booming surfing career. When she was 17, she got her first qualification for the Women's World Championship Tour. As part of the top 17 women surfers competing to become world champions, her world tour took up most of her time, leaving little space for her self-care. The global pandemic in 2020 made room in her busy schedule for the surfer to discover new things like cooking and gardening. She also started practicing her makeup skills with Hailey Bieber.
Lakey's Beauty Tips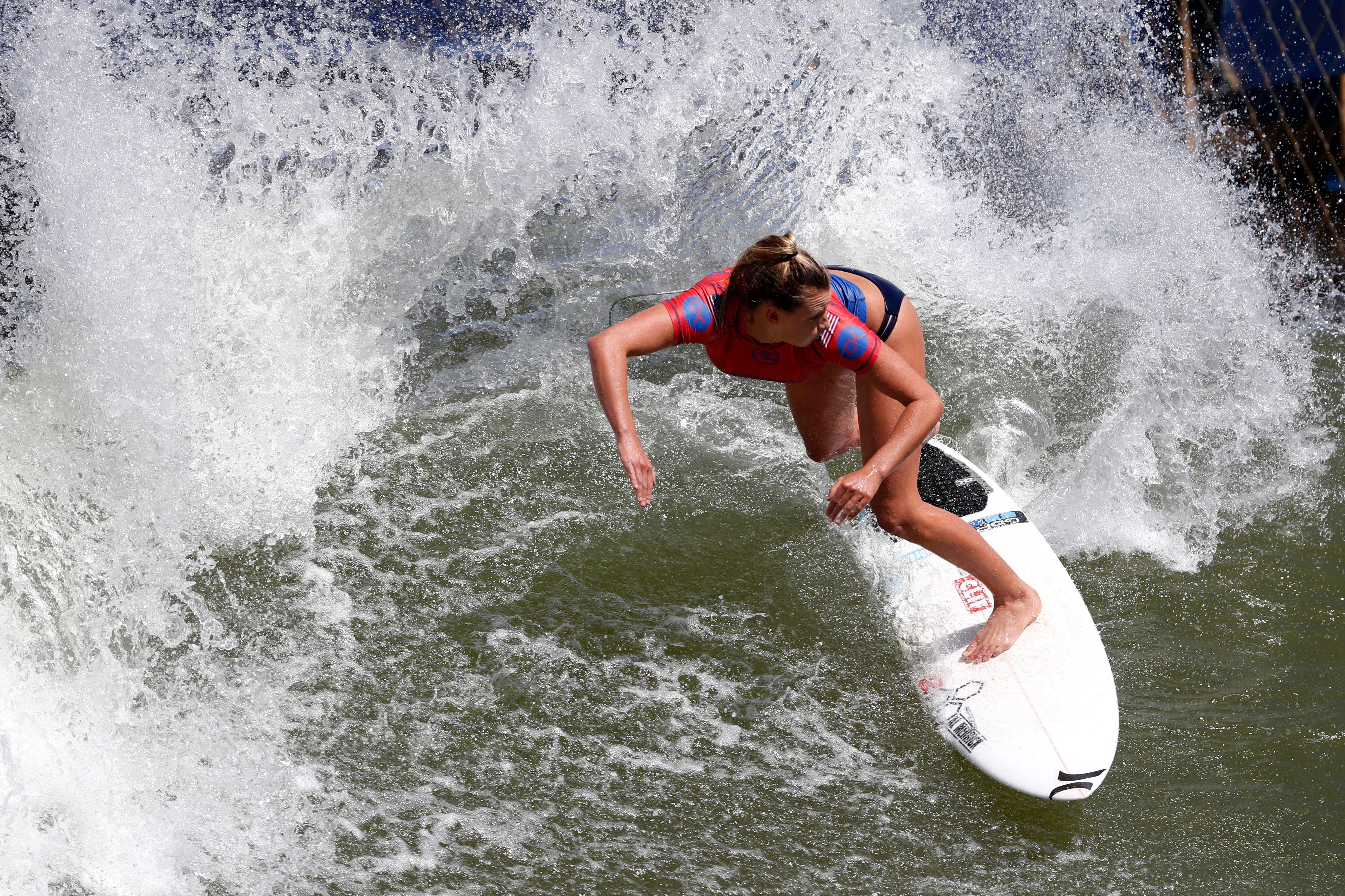 It is no doubt that Lakey's passion and career keep her in the open most times. Her skin is often exposed to the scorching sun and the salty waters on the horizon, but this has not stopped her skin from staying luminous. According to Pop Sugar, Lakey has mastered a religious approach to skincare.
She started using Shiseido sunscreen when she was 11 and is still constantly using it every time she is surfing. The surfer does not protect her skin alone; she makes sure her hair remains healthy too. To avoid her hair getting knotted, she uses a leave-in conditioner before she goes into the water and when she comes out. This keeps her hair healthy and lovely after surfing against the waves.