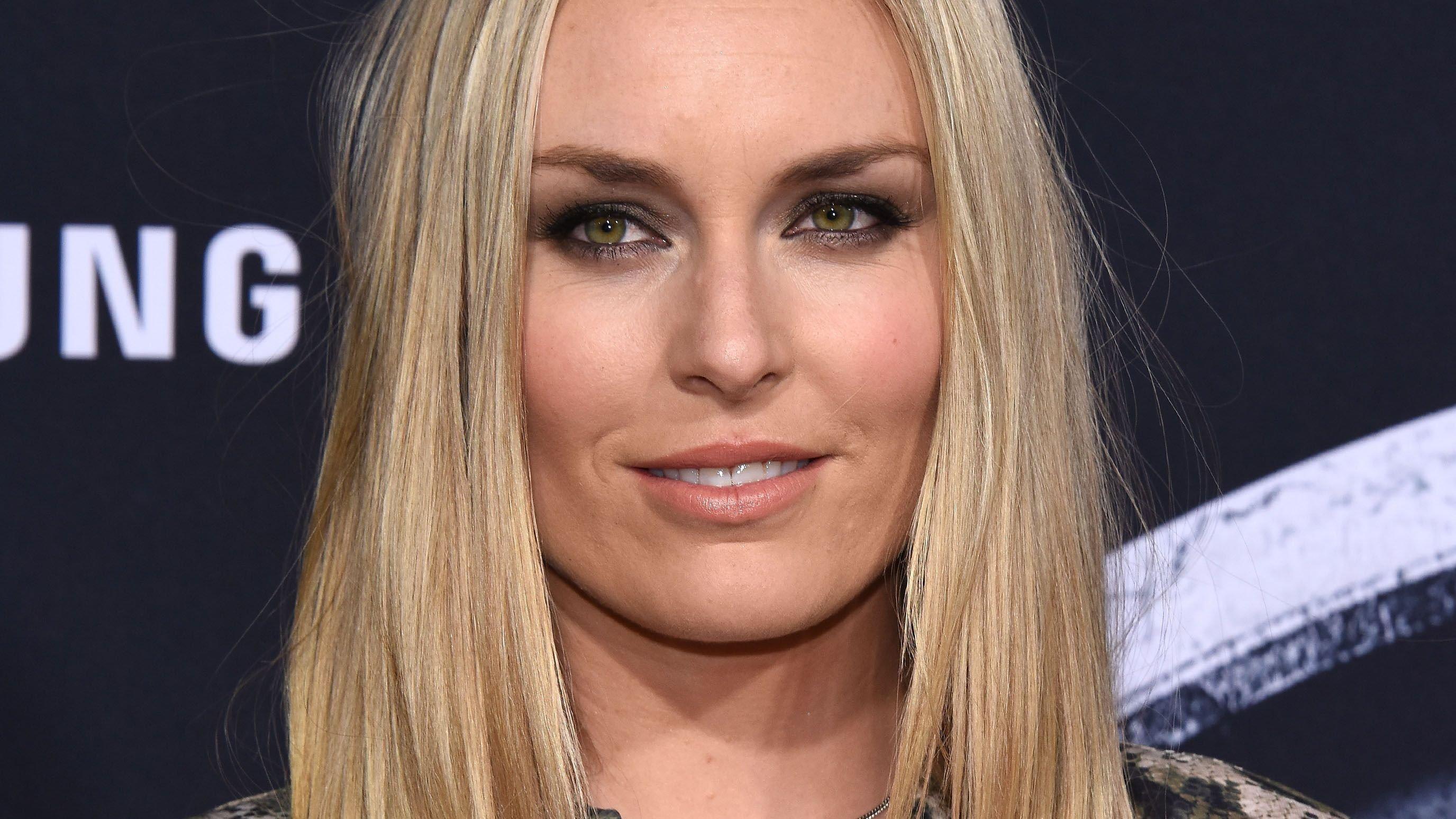 Lindsey Vonn Swims With Sharks In Bikini
Lindsey Vonn spiced up her vacation by daring to swim with sharks!
The fearless athlete, known to be a daredevil on the slopes, brought her intrepid spirit into the waters and decided that regular swimming doesn't cut it anymore, so why not make a school of sharks your diving buddies?
Scroll down to watch the incredible video.
Article continues below advertisement
Literally Swimming With Sharks
"Who would come in with me?? 🦈 🧜🏼‍♀️," Lindsey captioned her video.
The short footage shows the alpine skier casually swimming with sharks while snorkeling underwater. Dressed in a neon green bikini and her snorkeling gear, Lindsey was as calm as a cucumber floating around and touching the sharks swimming with her. At one point, the sharks even lined up on the dock, waiting to be pet by the athlete.
It was clear that the nurse sharks were friendly and harmless, but followers were still impressed by the ski pro's bravery.
"Super cool but I think my heart would be racing too fast and the sharks would hear and that would be the end of me," someone replied to Lindsey's caption.
"As much as I'd like to - no way. 😂😂😂," another one said.
Catching A Lobster
Lindsey's underwater adventure didn't stop at diving with sharks; she also hunted a lobster.
"When you catch your own birthday dinner 🧜🏼‍♀️," Lindsey captioned the video above, which she posted a couple of days before her 35th birthday.
Sporting a black bikini this time, Lindsey showed off her freediving skills and moved gracefully underwater with a polespear in hand. Fans were in awe that the alpine skier could swim so smoothly.
"You made that look easier than it is while freediving with a polespear, Nicely done!" a fan complimented her.
Article continues below advertisement
Going Off-Grid After Surgery
Vonn's daredevil adventures underwater will have to wait, as she is still recovering from knee surgery.
Fresh from her operation, Lindsey jetted off to Hacienda AltaGracia in Costa Rica for some R&R. The luxury resort, often frequented by celebs, is a sanctuary that offers wellness treatments and nature-filled adventures to its guests.
Girl, You Just Had Surgery!
It seems like the perfect place for Vonn to recuperate, but unsurprisingly, Lindsey couldn't turn off her adventurous spirit. She made sure to include a couple of thrilling activities in her itinerary so she can fully enjoy her vacation.
In one of her latest posts on Instagram, the Olympian was photographed hanging 100 feet above the ground, surrounded by a canopy of trees, and ready to rappel down. Fans couldn't help but react to the post, reminding her that she just had surgery!
"Girl! Didn't you just have knee surgery???," one follower commented.
"Trying to get surgery on other leg now huh Lindsey?🤣🤣," another one joked.