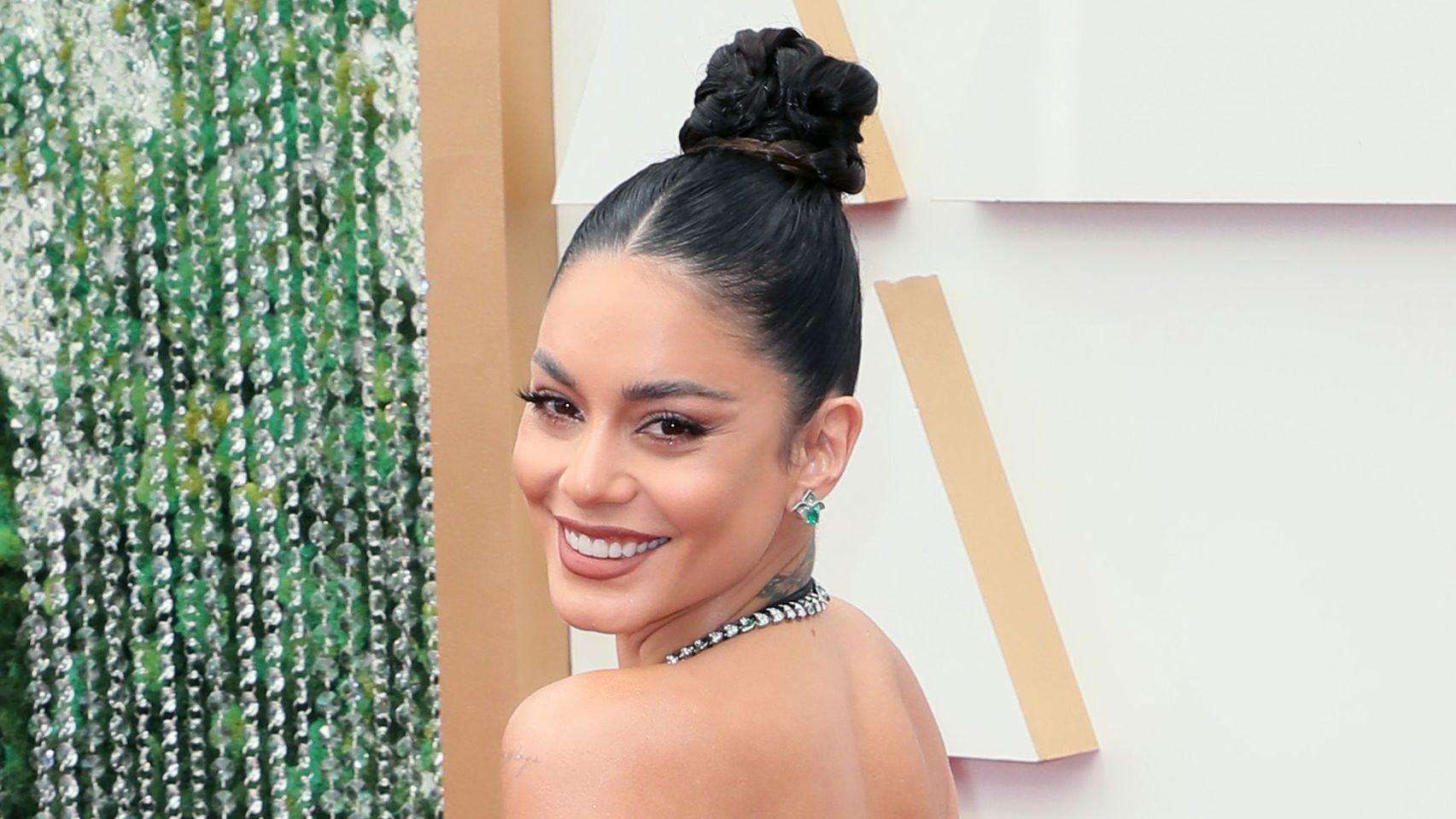 Vanessa Hudgens Hikes Up Leg In Skirt
Vanessa Hudgens never disappoints when it comes to playing dress-up. We've seen how she comes in "guns blazing" on Halloween and Costume parties, and her recent Insta post wasn't any different. The actress joined some of her friends for an unspecified event dressed in a throwback fashion style, and she explained in her caption, "I love my friends and film," hinting at a possible upcoming movie or costume party.
Article continues below advertisement
It's Giving Leg
Like Vince Rossi said, "It's giving leg. It's giving Italian. It's giving House of Hudgens."
The 33-year-old wore a low-waist loose-fitting midi pink skirt with a hip-slit flaunting her toned legs and a white cropped top. She paired her look with matching pink slippers, bohemian beaded jewelry pieces, brown-framed sunshades, and an oversized brown biker leather jacket. Vanessa's tousled curly hair and the grainy picture resolution takes you back to the eighties, as she intended. In the subsequent slides, the Tick Tick Boom! actress poses with her friends for a group picture.
Thelma & Louise For "Night Of A Thousand Brads"
This party wasn't Vanessa's first costume event, nor would it be her last. In February, she attended a costume party tagged Night of a Thousand Brads - all attendees had to dress up like a character from a Brad Pitt film. She chose Thelma & Louise, so she wore a denim-on-denim combo featuring pants, an oversized Tee, and a jacket. Vanessa completed her look with dark-framed sunshades, furry platform slippers, and a neck scarf.
Article continues below advertisement
There's A Little Witch In Everyone
Vanessa hosted a "Witch" party to celebrate her 33rd birthday and dressed the part at the beginning of the year. She wore a long-sleeved sheer red blouse inside a velvet body-hugging sleeveless dress (pinafore) and then paired the outfit with gothic jewelry pieces, boots, and makeup. The actress styled her black hair into a neat bun and painted her lips a blood-red shade to fit the party's theme. Her guests also came dressed in variations of red and black outfits.
Vanessa From The Eighties
Another exciting aspect of Vanessa Hudgens' costume parties is her makeup! The lady knows how to transform her face into any era with the swipe of a brush. A prime example is the picture below, which looks like an ad straight from the Eighties disco era. Her sparkly eyeshadow and bouncy uneven curls are pure perfections! She even wore a matching outfit that looked like she was ready for the club.