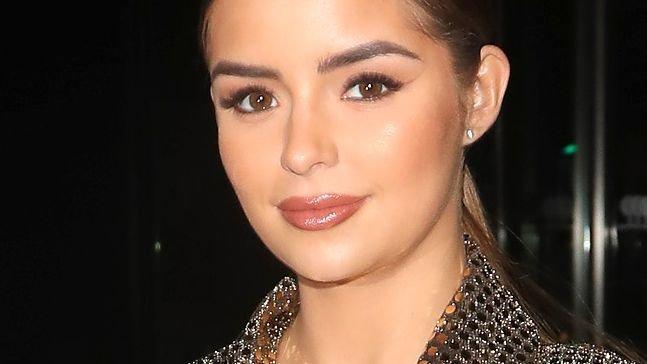 Demi Rose Explores 'Mars' In Bikini
Demi Rose has stripped down to only bikini bottoms, pasties, and an open duster while exploring "Mars." The British model, 26, was in sun-drenched Southern California back in late 2021, posting stunning photos from her L.A. and Joshua Tree travels and also putting her own spin on C.A. deserts.
A photo shared with Demi's 19 million+ followers showed her flaunting her jaw-dropping curves while backed by parched rocks, with a "Mars" geotag seeming apt for the setting. Check it out, plus more photos below.
Article continues below advertisement
Stuns In Desert Bikini Look
Scroll for the photo. Rose has now topped 750,000 likes for posing barefoot amid yellowed and hilly stone ridges while rocking a look that most would consider bold, even at the pool. The Pretty Little Thing ambassador wowed as she drew attention to her 24-inch waist and massive cleavage, wearing a high-waisted and dark pair of bikini bottoms, plus fun, heart-shaped pasties covering an otherwise bare chest.
A long and robe-like duster with gold flecks accessorized the very revealing look, with Rose seen posing goddess-like and with her eyes closed. "Blessings," she wrote, also tagging her photographer.
See More Photos Below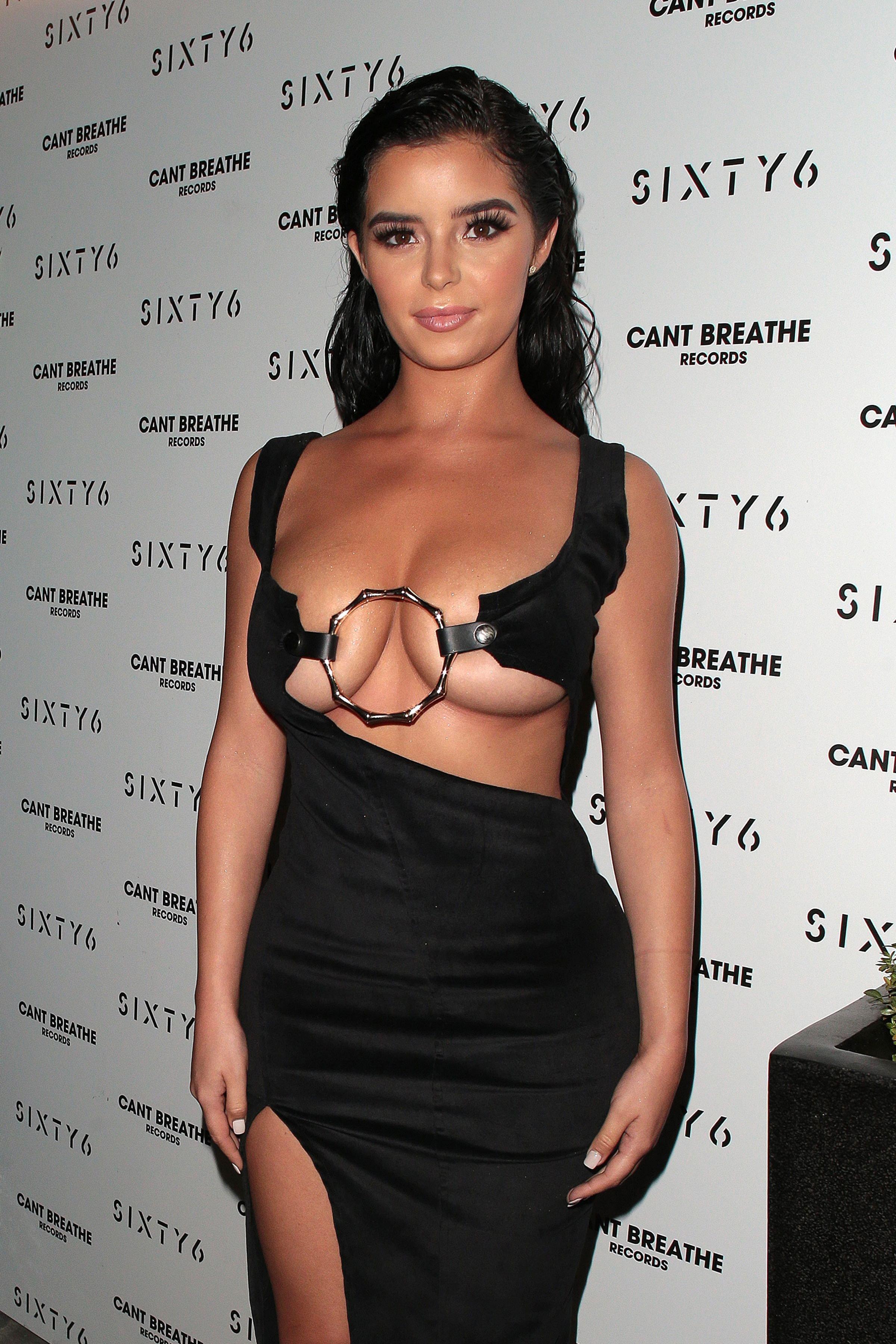 The L.A. travels brought plenty of the model's famous figure, including a head-turning and cheeky golfer girl look. Here, Rose went all girly in pink and white, flashing her bum and writing: "Do you think I could get a hole in one?" The post also doubled up as a promo for affordable clothing label Pretty Little Thing, a brand Demi joined back in October 2020. Rose now boasts full-blown edits with the rival to Fashion Nova.
Article continues below advertisement
Spreading Empowerment
Demi, a former bullying victim, is now living her best life and encouraging others to follow in her footsteps. While launching her second PLT edit last year, the model stated:
"Everyone deserves to feel empowered, and this collection gives everyone a chance to express that through vibrant elegant pieces so we can all present ourselves to the world as our highest selves. This collection is a form of self-expression, it's full of sexy bold pieces to wear with confidence. People will stare. Make it worth their while."
Gaining Instagram Followers
Back in October 2020, Demi hit 15 million Instagram followers - she's since gained nearly 5 million more. "I am amazed. I never would have thought when I began Instagram and started modelling at 18 to have such an amazing fan base like I do now. I appreciate and love you all so much. Thank you for all your support," she gushed while marking the milestone.