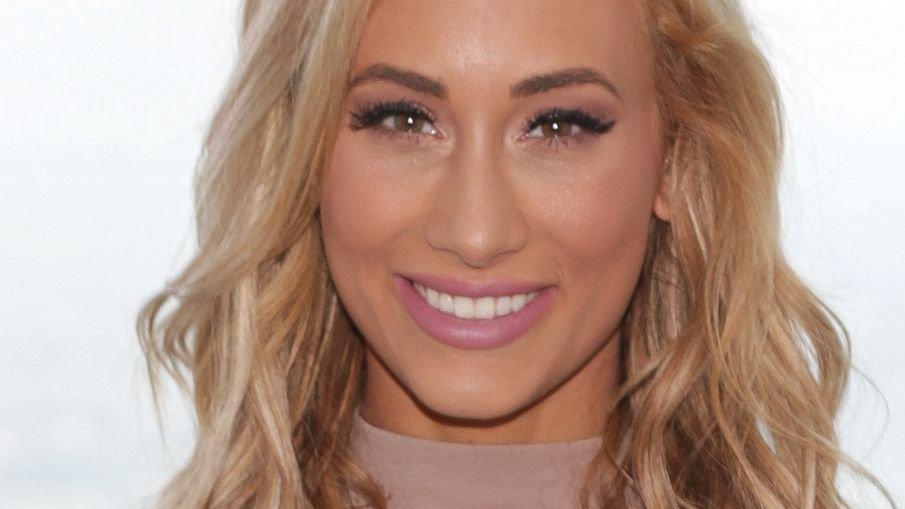 Carmella In Swimsuit Shows Off Fishnets
WWE star Carmella didn't just show off her best swimsuit look in an Instagram share ahead of the pandemic. The 34-year-old switched things up with some edgy fishnets, much to the delight of her 3.1 million followers. The pro wrestler was still in her dark-haired phase as she posted in a tight and sporty swimsuit, sending out major '80s energy and girl boss vibes, also getting witty with an "evolution" caption. Ahead, see the sizzling shot, plus Carmella's best.
Article continues below advertisement
Swimsuit & Fishnet Combo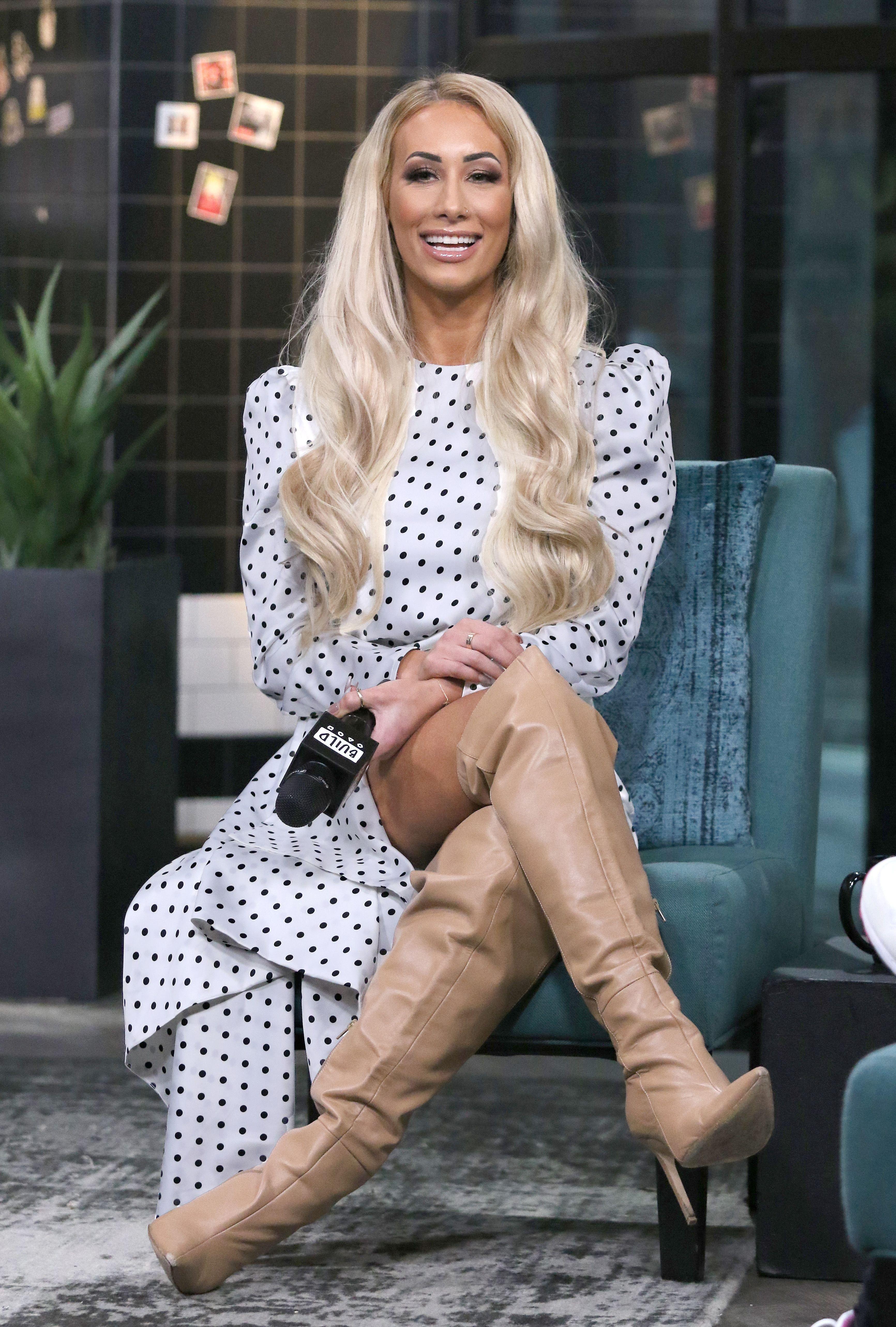 Scroll for the photo. Leah Van Dale, a.k.a. Carmella, posed from a studio and showed off her super-fit figure in a plunging and super-clingy electric-blue one-piece. The Massachusetts native folded her arms as she drew attention to her cleavage in the swimwear - a dollar sign across the front showed this girl is earning it, with pops of gold across the front matching piping around the edge.
Carmella flaunted her killer legs via a pair of black fishnets, pulling off a vibe often seen from singer Gwen Stefani back in the day. She threw the camera a mean gaze, with purple-haired and straight locks giving the nod to fellow WWE face Sasha Banks.
See More Photos Below
Taking to her caption, the SmackDown face wrote: "#WWEEvolution," with over 180,000 fans leaving likes. Also dropping by to send the thumbs-up was MTV face and author B. Simone.
Carmella also shared video footage from her swimwear shoot - here, fans better saw the star's rock-hard legs and the "FABULOUS" written across the swimsuit's front.
Article continues below advertisement
Job Became 'So Much Fun'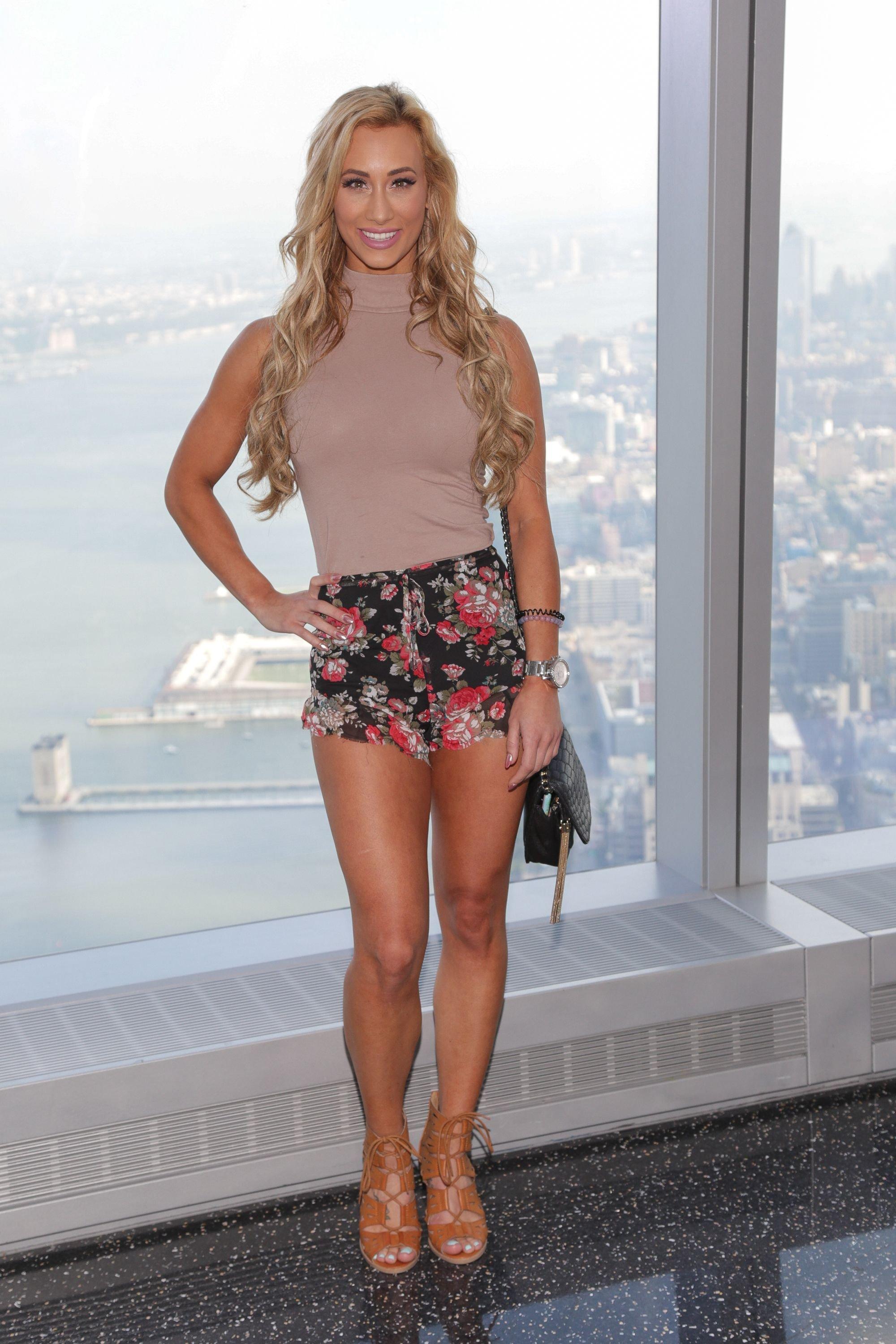 Women's Tag Team Champion Carmella has been opening up on her high-profile career, one that started in athletics when she went from cheerleading to wrestling - and it's turned out well.
"I feel like I get to do things that most of the women in our division don't get to do! I get to have fun," she told Uproxx, adding: "Not that the other women don't have fun, I don't mean it like that. But I get to be silly and show a different side of my character outside of the ring. And that's what I'm really just having so much fun with."
Has One 'Of The Best Looks'
Knowing she's nailed her ring style, Carmella continued, saying: "I think I have one of the best looks, as far as fashion and gear and all of that. Because I try to make it relatable. It's me! I love fashion, I love clothes, I love changing up my style all the time."