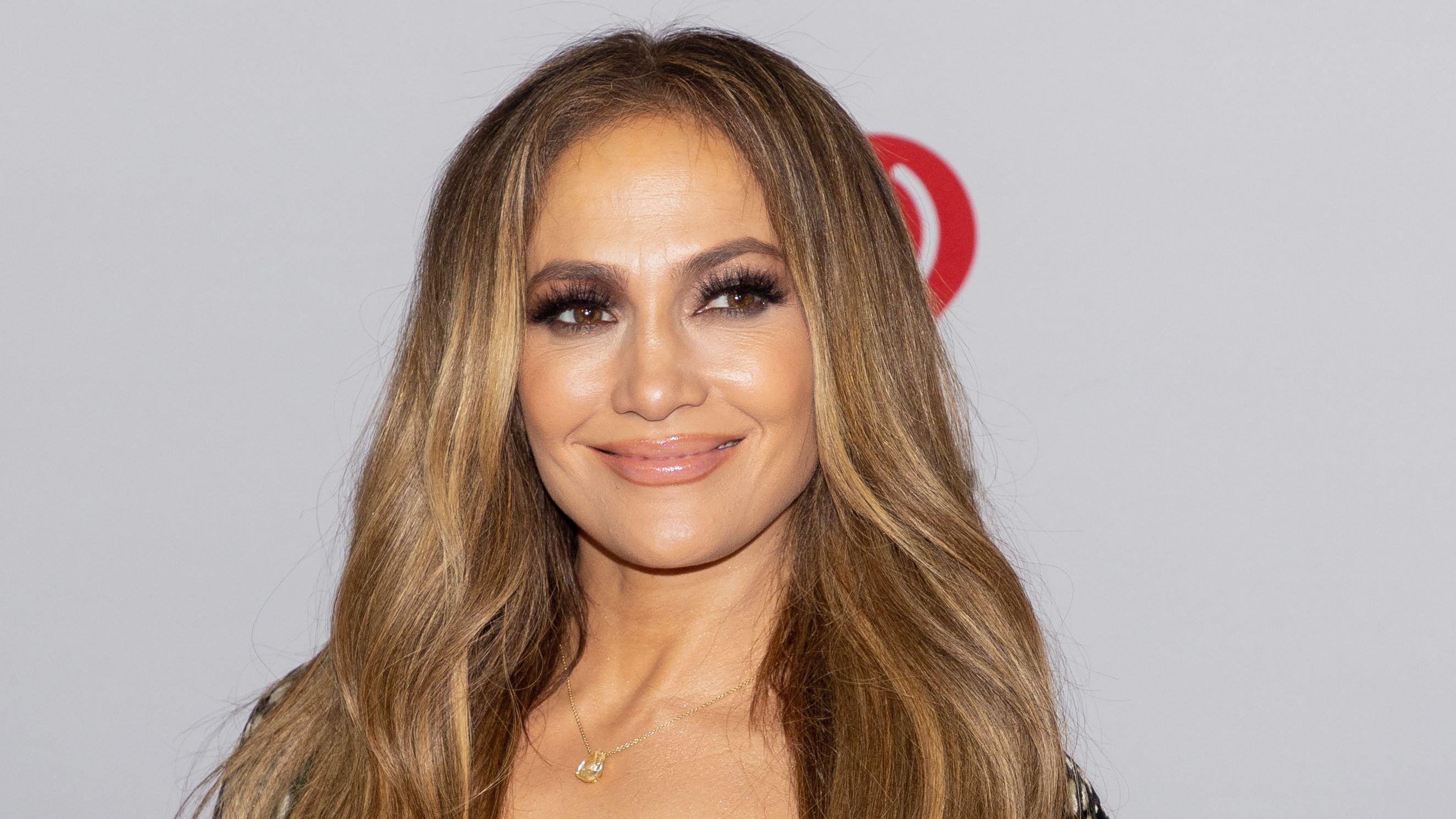 Jennifer Lopez Rocks Denim-On-Denim For Coach
Latina pop star, Jennifer Lopez, has time but not for anybody's nonsense in the new Coach campaign. The 52-year-old dressed in a classic all-denim outfit accessorizing her blue look with gold jewelry pieces from the American brand.
The most notable pieces on the Grammy award-winning artist are; a denim face cap with brown leather trimming, a denim jacket, bold Coach hoop earrings, and the Coach Greyson Glitter 36 women's timepiece. Her smoky eyeshadow and thick lashes stand out underneath her hat.
Article continues below advertisement
Timeless Fashion
Jenny from the Block showed off her complete outfit, including her black cropped top worn inside the jacket and low-riding baggy pants showing off her flat abs defined from years of dancing. She enjoys the sunlight's rays on her face while swinging her fishtail braids left and right. Fans in the comment section talk about her timeless beauty, with one enthusiastic commenter writing, "It's like she's 20."
Article continues below advertisement
Gold Hoop Coach Earrings
JLo is very NY in her gold Coach hoop earrings hanging low underneath her blonde hair. The picture's grainy resolution takes you back to the early 2000s. 2000 - 2001, if you want; when Jennifer Lopez won the Grammy for the Dance Recording of the year.
If you've missed Jenny from the Block, you can thank Coach for bringing her back in this campaign as she recreated her look from the timeless music video.
Greyson Glitter 36mm
The new improved Greyson Glitter 36mm has a ceramic blush pink link bracelet with a glitter dial, quartz movement, and multiple complications. There's a signature C in pink where the 3 should sit, and it frames a date window.
The only other numbers on the dial are the 12 and 6-hour indicators. All other indicators are single stick markers in different colors, alternating rose gold to gold and pink. This model retails for 225 pounds on the Coach website, and there are only five left in stock at the time of this publication.
Quilted Madison Upgrade
JLo also modeled the quilted Madison featuring an adjustable chain handle and an outer pocket. The upgraded Madison is a versatile purser that goes to the office and club, depending on your interests.
Coach added the outer pocket for easy access to essentials while maintaining its signature turn-lock placed expertly in the C logo. The quilted Madison, available in four colors - white, pink, black, and grey - has an inner fabric lining, multifunction pockets, and a zip for extra security.