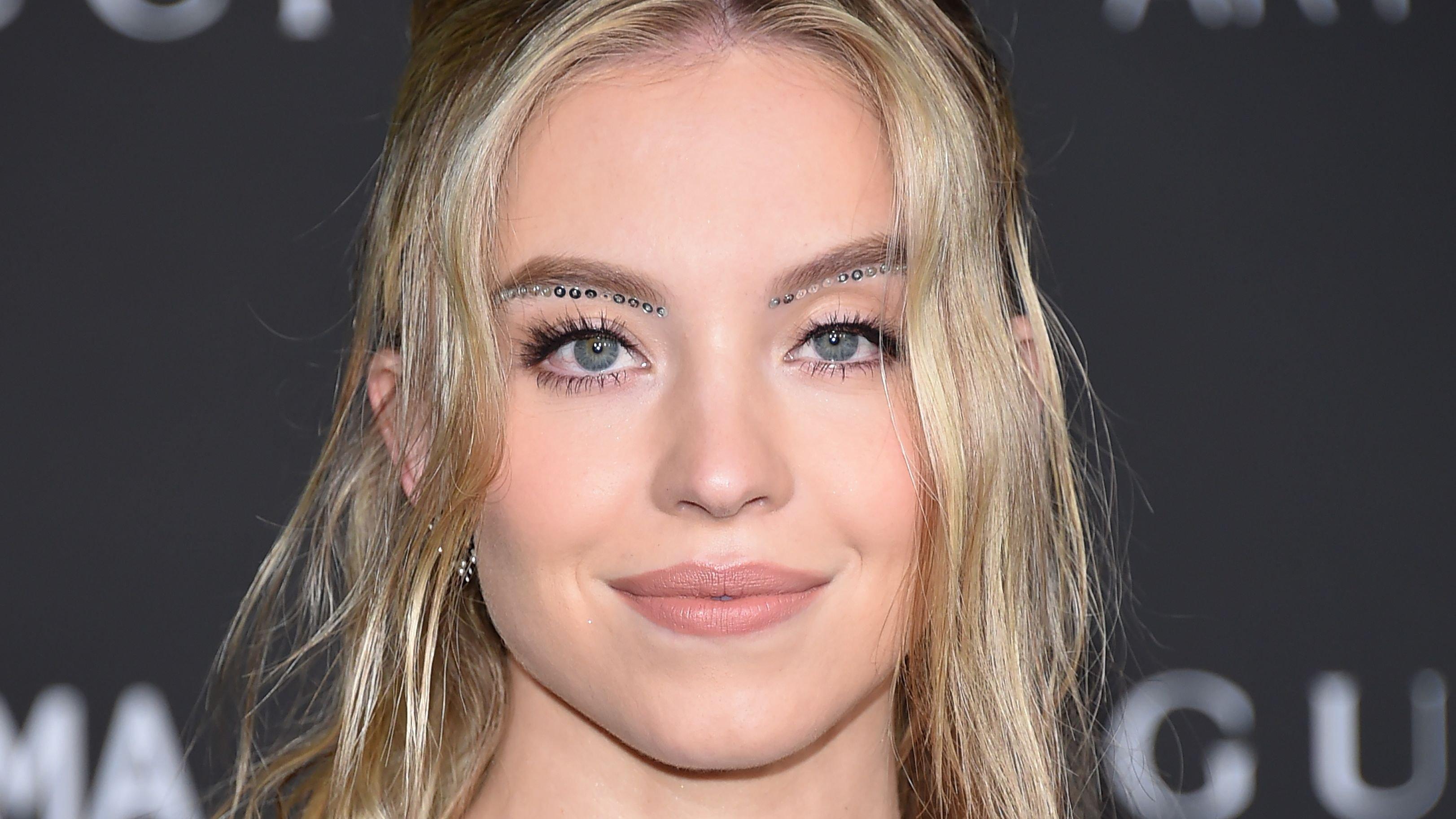 Sydney Sweeney Stuns In YSL With Abs Out
Sydney Sweeney's toned abs were on display as she hit a karaoke bar with a couple of friends. Looking in chic in all-black Yves Saint Laurent, the Euphoria star sang and danced the night away, with photos shared on Instagram giving fans a taste of the raucous atmosphere.
"Might start a monthly karaoke night," the actress wrote alongside an eight-part slideshow, extending an invitation to her followers: "Who'd come?"
Article continues below advertisement
YSL Chic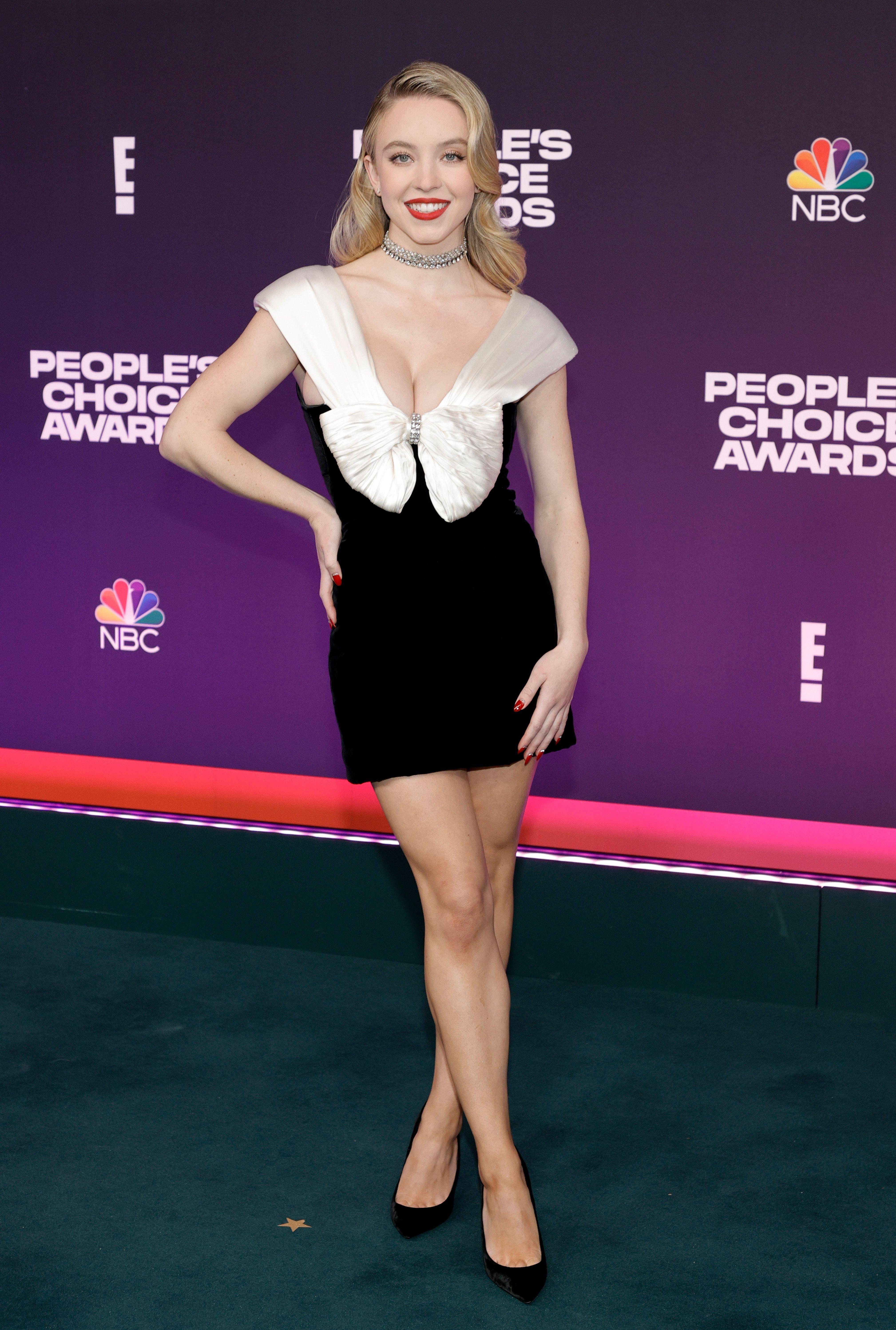 Having mastered the YSL red-carpet chic, Sweeney is a longtime fan of the French luxury fashion house. In December, the 23-year-old stunned in a YSL black minidress with a white top and bow at the People's Choice Awards (photo above). She opted for another monochrome look for her karaoke outing, this time incorporating feathers as an element of pizzazz.
Looking lean and supple in tight velvet pants, she added volume with a dazzling crop top with a feathery front and a matching trim along the sheer mesh sleeves. Shiny boots and a long-line leather jacket added elegance to the look, complete with a trendy purse with a metallic handle.
Mastering The Mic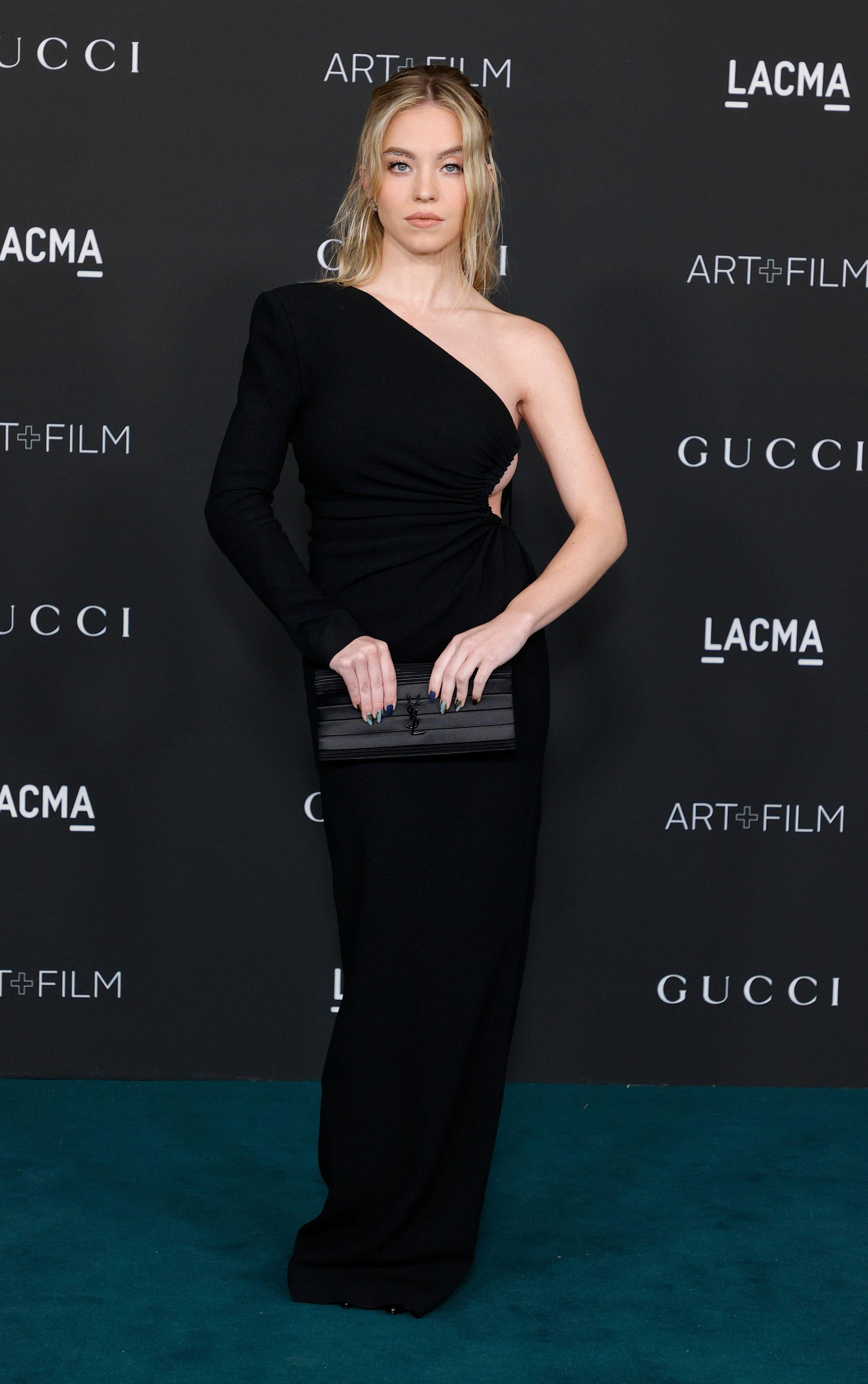 Showing she goes high-fashion even on casual nights out, the White Lotus and Handmaid's Tale star channeled her inner supermodel for a few glitzy shots portraying her in a dark room flooded by colorful spotlights before letting her goofy side take over as she stepped up to the mic with gal pal Hannah Tenenbaum.
Sweeney's MUA, Melissa Hernandez, responsible for many of her red-carpet looks, and dancer/hairstylist Florido Basallo were also part of the merry gang, with fashion photographer Kim Geronimo assuming the role behind the camera.
The Sharp Objects star, who rocked YSL at the LACMA Art+Film Gala (pictured above), put on a lively display as she showed off her toned abs in the eye-catching top. She also included a photo of the gang having dinner at a restaurant, in which she looked glamorous, backed by a large circular mirror.
Article continues below advertisement
Stunning In Black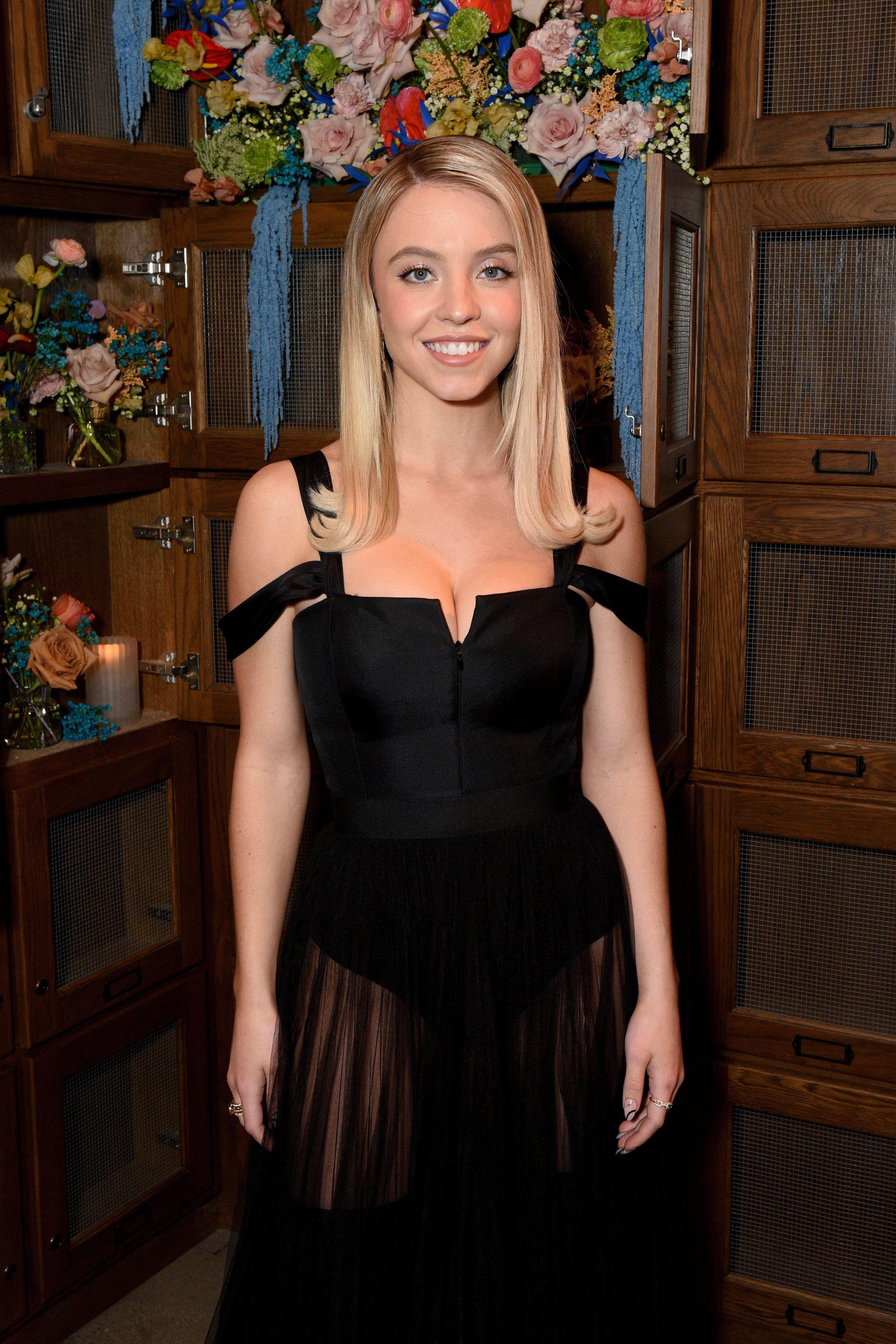 More photos and a video from the fun-filled karaoke night were shared on social media by Basallo and Geronimo. "Stay tuned for our album drop," joked the hairstylist, who famously gave Sweeny her gorgeous waves on her first-ever Cosmopolitan cover.
Sweeney certainly looks stunning in black, with the gorgeous blonde wearing the same color at Teen Vogue's New Hollywood party on March 23. Turning heads at L.A.'s Grandmaster Recorders in a floor-length Brandon Maxwell gown, she opted for a semi-sheer skirt that showed her underwear, banking on a strappy, zip-up top to flaunt her cleavage (see the photo above).
Engaged!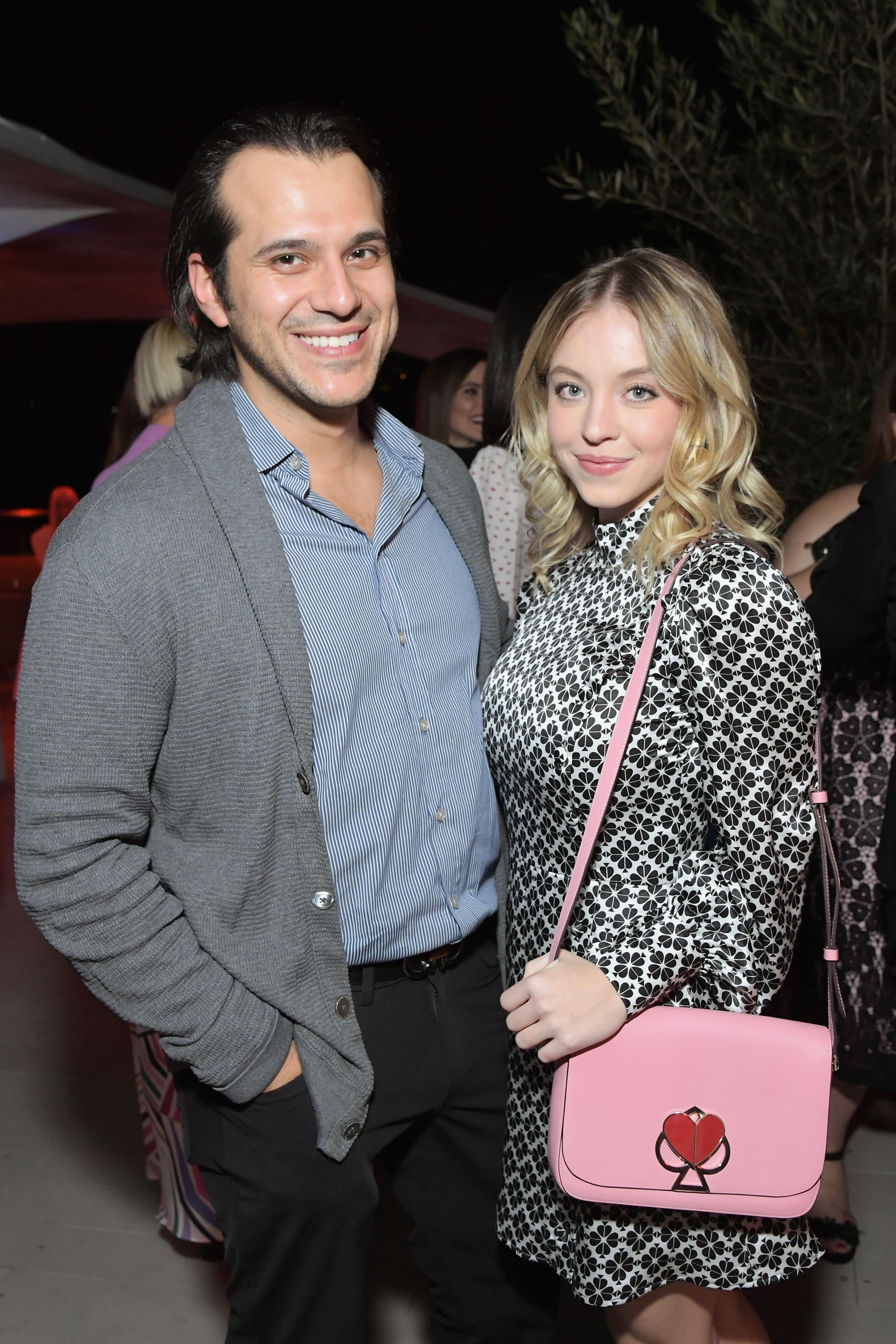 This comes after the actress made early-March headlines for her engagement to her Pompei pizza heir boyfriend Jonathan Davino, 37, whom she's been dating since 2018. According to PEOPLE, she was photographed wearing a diamond ring on her left ring finger during a February 28 outing in Los Angeles.
Notoriously private about her love life, Sweeney explained her choice to keep her romance out of the spotlight in her cover interview with Cosmopolitan. "I don't date people in the spotlight," she told the outlet. "I don't date actors or musicians or anyone in entertainment because I can just be normal Syd that way and it's easiest. I have a great support system."