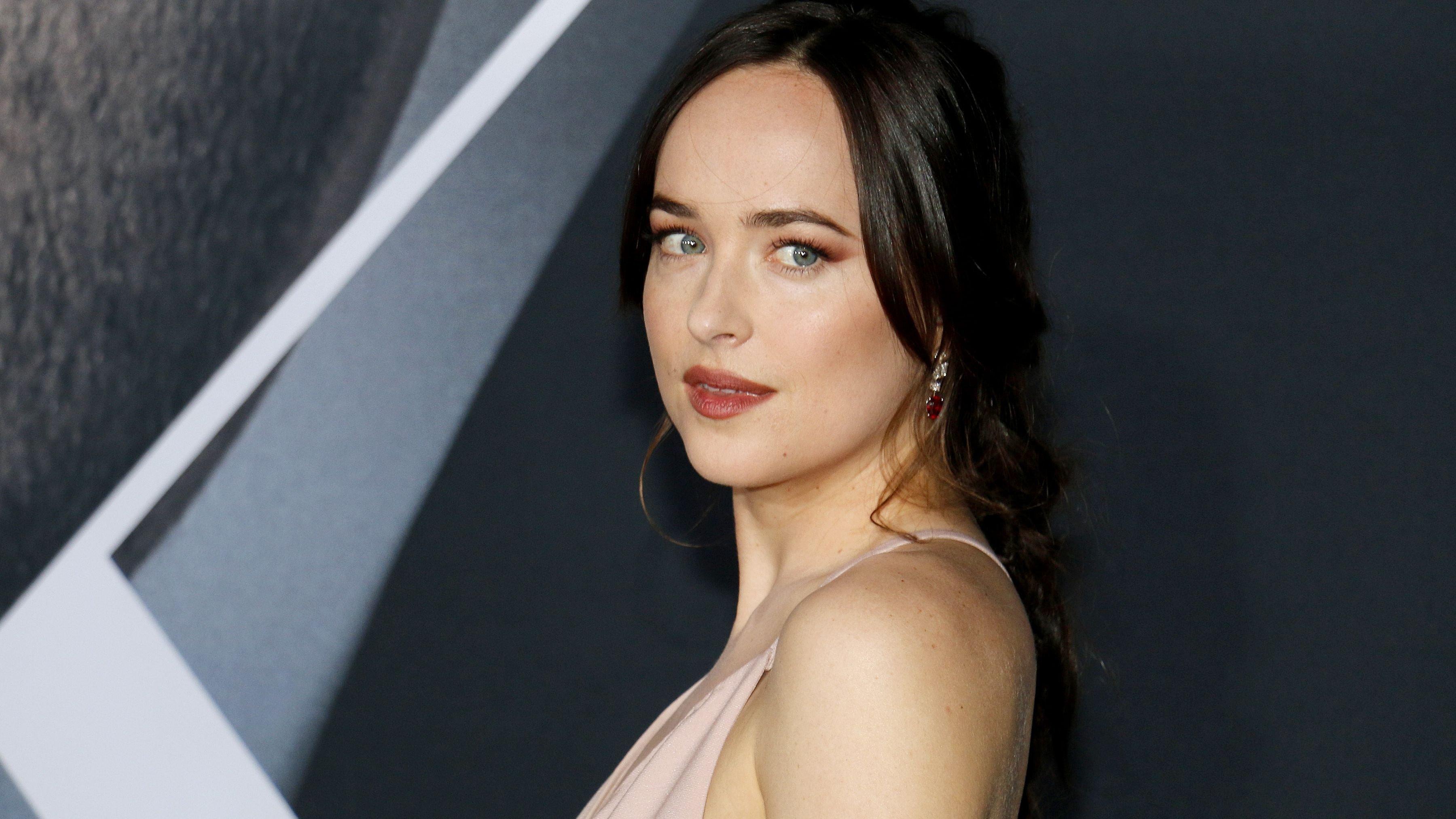 Dakota Johnson Stuns In A Figure-flattering Satin Dress
Dakota Johnson is an American actress, film producer, and model popularly known for her role as Anastasia Steele in the film trilogy, Fifty Shades of Grey. The 32-year-old actress made her film debut at age 10 with a minor role in Crazy in Alabama, where she acted alongside her mother, Melanie Griffith. The actress is known for her distinctive look and elegant dresses. The actress has 4.6 million Instagram followers.
Article continues below advertisement
Dakota Looks Chic in Cream Satin Dress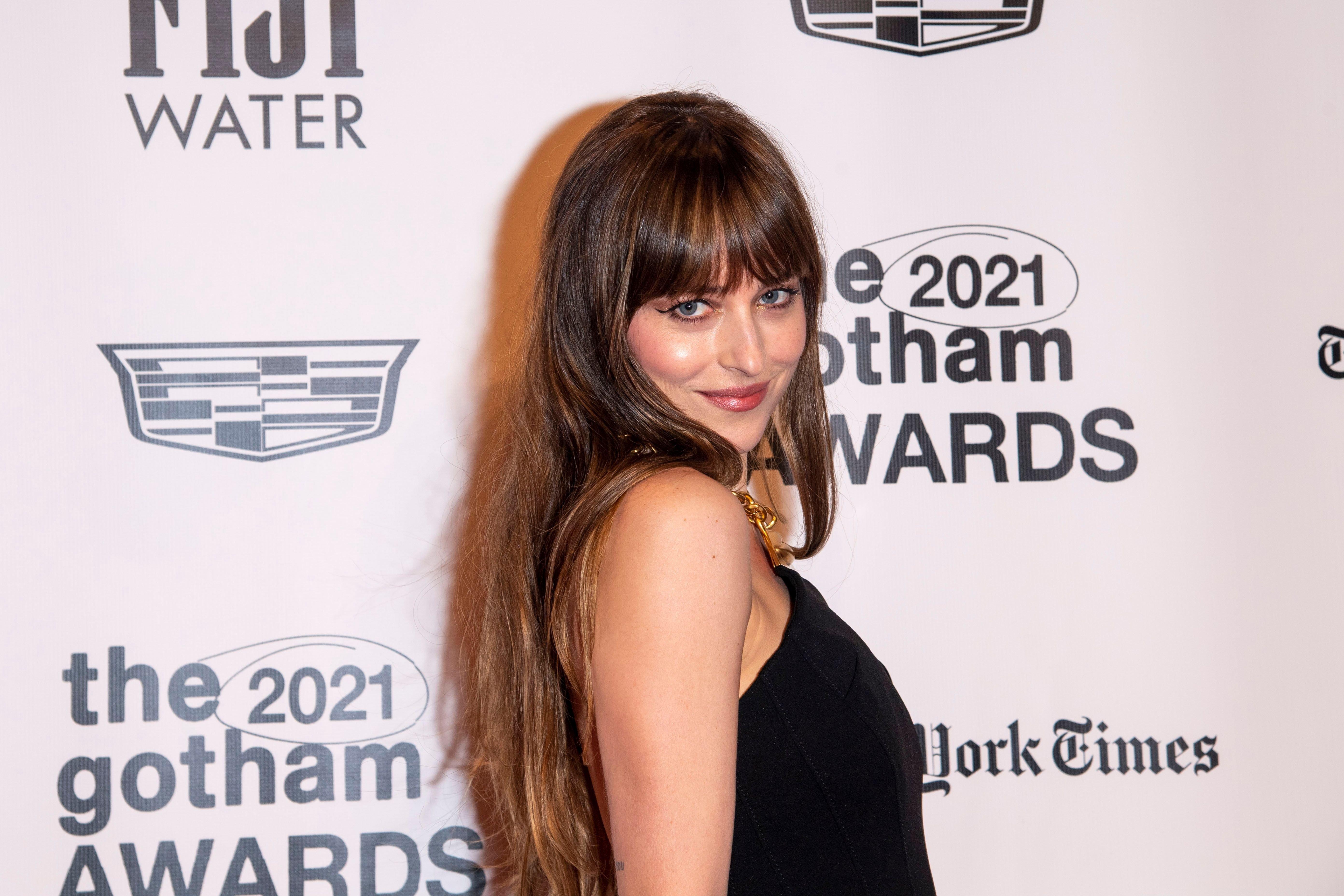 The Fifty Shades actress radiated elegance as she featured in an Instagram photo posted by Just Jared. According to Just Jared, Dakota showed up in a stunning cream satin dress at a film screening for Lost in Paradise in New York. She looked stunning in a long dress with a thigh-high slit and a high neck. She paired the dress with cream-colored stilettos and a black purse. Her brown fringe framed her face giving off a more elegant look. The actress had on a nose mask in compliance with Covid-19 precautions.
Fifty Shades Actress In Sleeveless Dress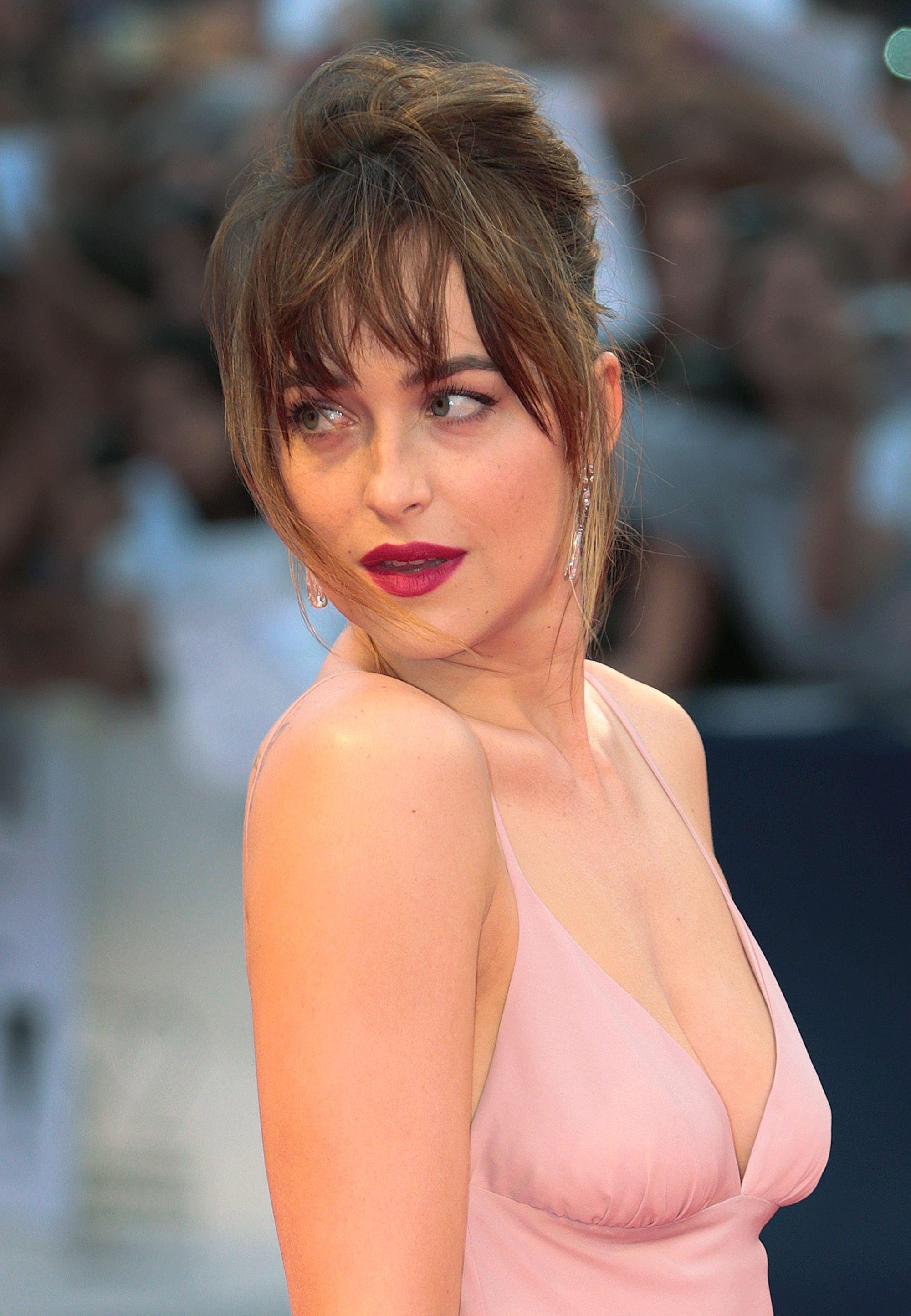 The People's Choice Awards Winner hit the headlines in 2020 for collaborating with the sexual awareness brand Maude. The actress posted a photo of herself and Maude's CEO, Eva Goicochea. She wore a sleeveless black dress and black pumps as she stood beside the Maude CEO, who sat on a brown sofa.
She captioned the photo with a brief on sexual awareness and her new role as Maude's creative director. Fans took to the comments to shower her with praise, most of them referring to her as Anastasia and Mrs. Grey.
The actress had one of the most striking looks at the Venice Film Festivals for the debut of her film, The Lost Daughter, which she attended in a long glittery dress. In addition, Dakota posed on the December 2021/ January 2022 cover of Town & Country Magazine's cover in a $9,000 black and white furry Gucci coat.
Article continues below advertisement
Wardrobe Malfunction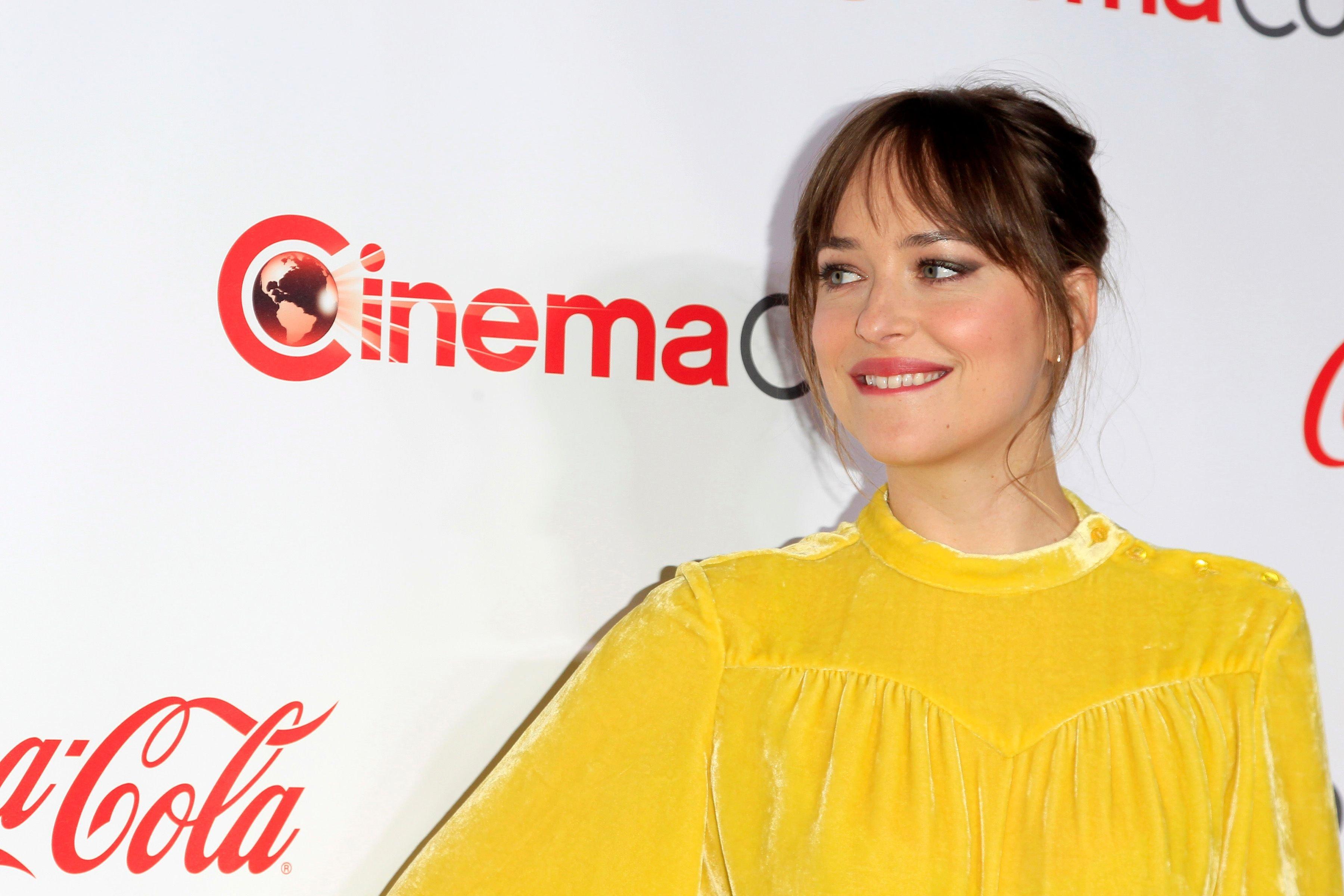 The Lost in Paradise actress seems to have a record of wardrobe malfunctions as her little red dress rode up her thighs when she appeared in the Late Late Night Show with James Corden. Dakota wore a sizzling red dress that rode up her thighs as she crossed her legs. She paired the dress with pointed heels.
The actress seemed self-conscious as she noticed the exposure and tried to cover her thighs with her hands. Corden noticed the discomfort and asked if she was okay, and the actress said, "I'm okay! It's nothing nobody hasn't seen".
No The First Time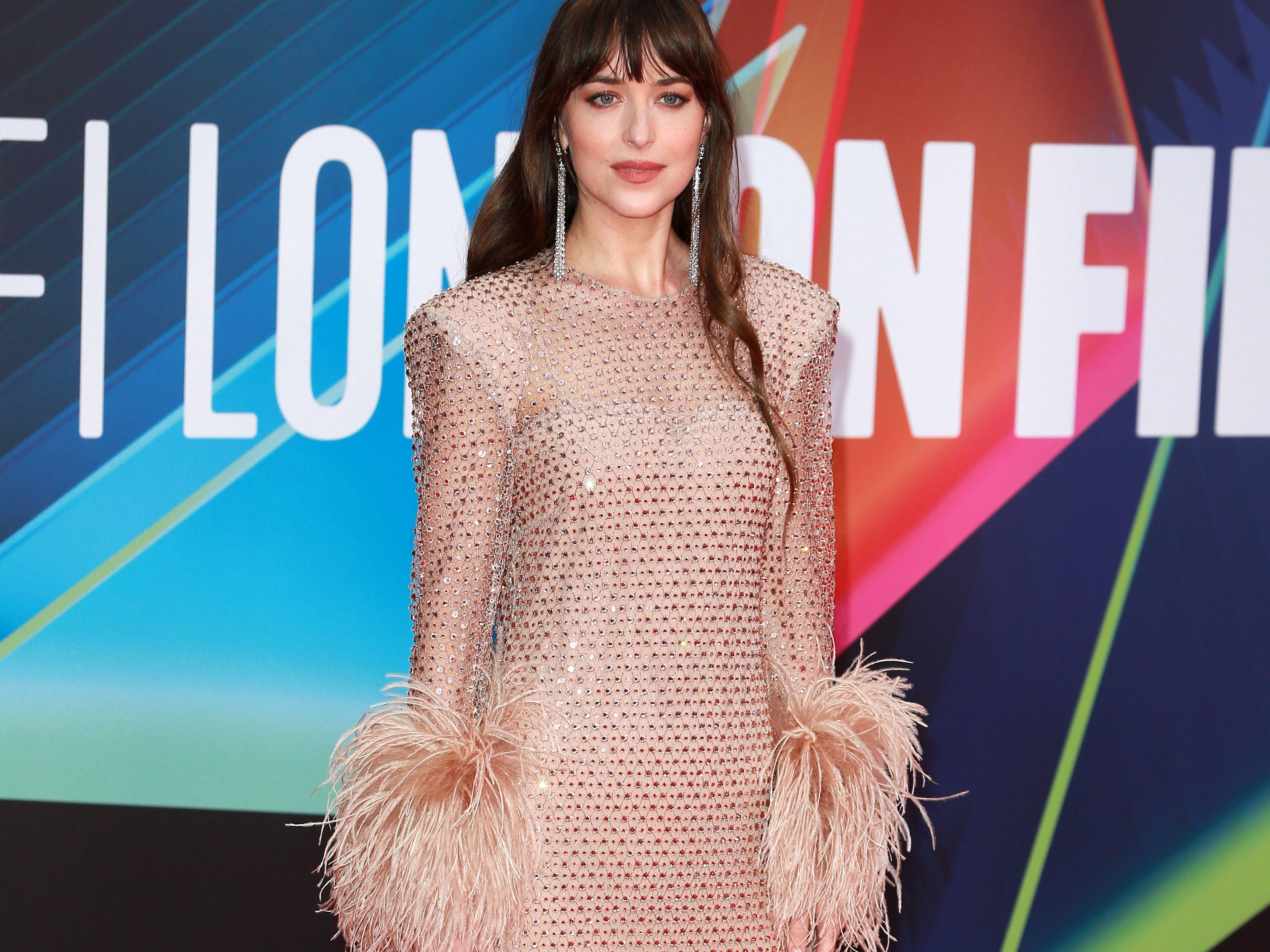 The wardrobe malfunction at the Late Late Night Show is not Dakota's first as she had a previous one at the People's Choice Awards. The presenter, Leslie Mann, had broken Dakota's dress while trying to congratulate her on winning the People's Choice Award for best dramatic actress. However, she played it cool, saying, "well, it's not like anyone here hasn't seen my boobs."