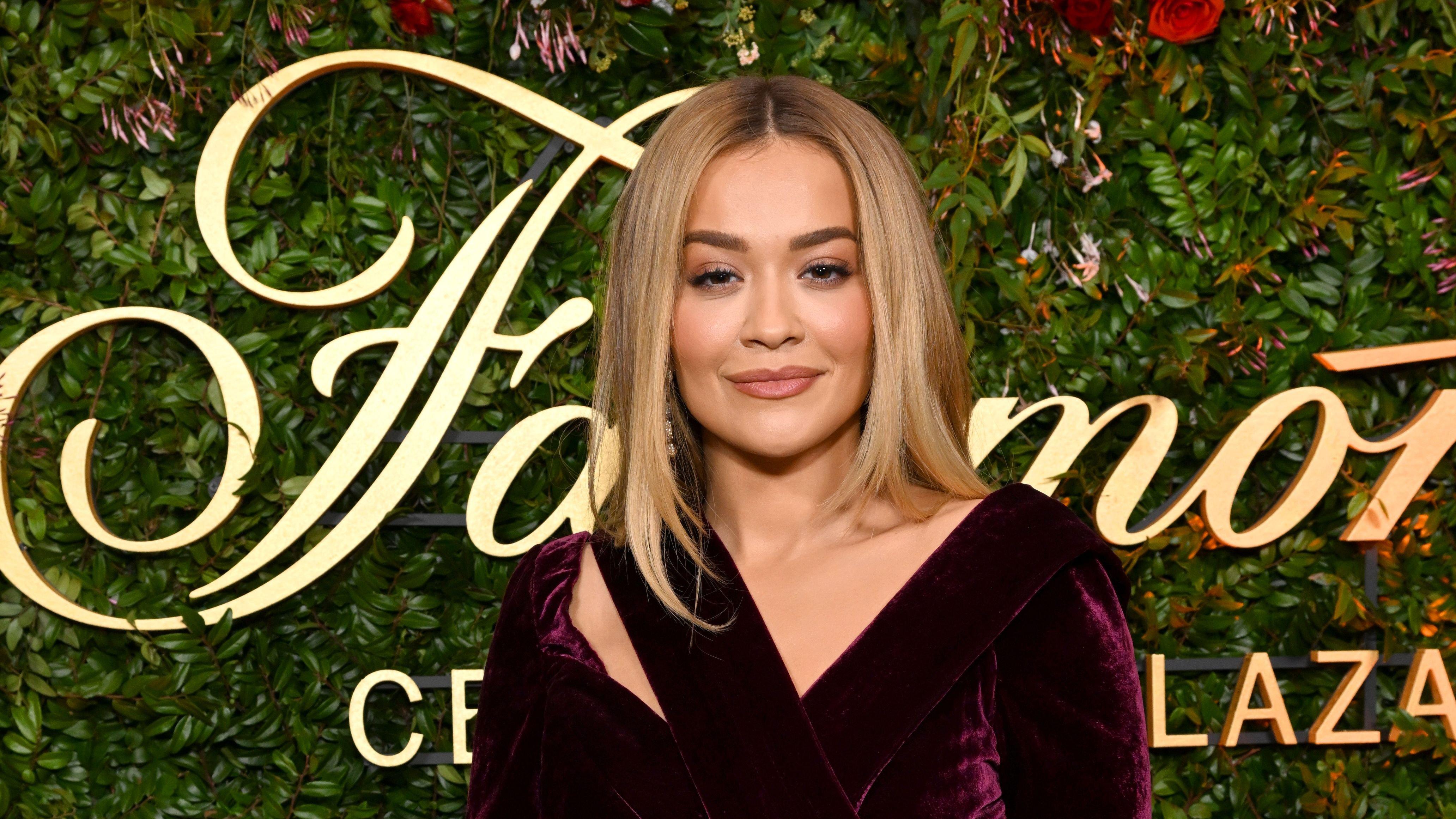 Rita Ora Flaunts Abs Giving Off 'Angel Energy'
The internet has been abuzz with the name Rita Ora since she said fame is a strange concept during her Harpers Bazaar interview. After a few quiet years away from media chatter, the 31-year-old British singer-songwriter came back on the entertainment radar. She spoke about her relationship with fame and what she thinks of it as a concept.
Article continues below advertisement
Eighties Chic Is Back In Style
Rita shared an eighties disco-inspired look from head-to-toe with her wavy blonde hair, bright rose lipstick, white cropped top, denim pants, and a grey bedazzled sheer jacket. She topped her look off with green and white feather hemmings while her accessories comprised multilayered silver necklaces and rings. Although her outfit was cute, Rita's bright smile was the star of the occasion.
Out In L.A. For A Sumptuous Dinner
The singer-songwriter dressed up for a night out in L.A. City dining at Matsuhisa. Rita stole fans' attention walking in her pointed-toe white shoes a few days after her time in Australia. She stayed in the country for a long while as a judge on The Voice Australia. She also connected with her boyfriend, movie director Taika Waititi there.
She had the eighties theme going as the Christmas light reflected on her light wash jeans. Rita spoke about the oddness of fame as a concept in her Harper's Bazaar interview.
Article continues below advertisement
Fans Show Love In The Comment
Fans showered Rita with compliments and likes, including Miley Cyrus and her sister, Vera. She's rocking the cropped white top and low-riding denim combo so well, and she's adopted it as a new style. She is accessorized with multiple gold jewelry pieces, including rings, bracelets, and necklaces.
Her social media suggests she's working on something new for her fans, and we can't wait for the moment Rita finally shares it with the world.
Still A Normal Person
Despite her considerable success in the music industry, Rita Ora remains humble in her self-assessment. She told Harper's Bazaar A.U.,
People ask me all the time what is fame like? and it's really hard to explain fame if you're not in it. It's a very weird concept. I don't really think about it as a reality. I don't bring it home with me. I love to think of myself as a normal person. You have to also realize what you signed up for and pick the places where you'd like to keep them private.
-
And Rita Ora sure picked her sushi spot in L.A., arriving in style for her special meal.