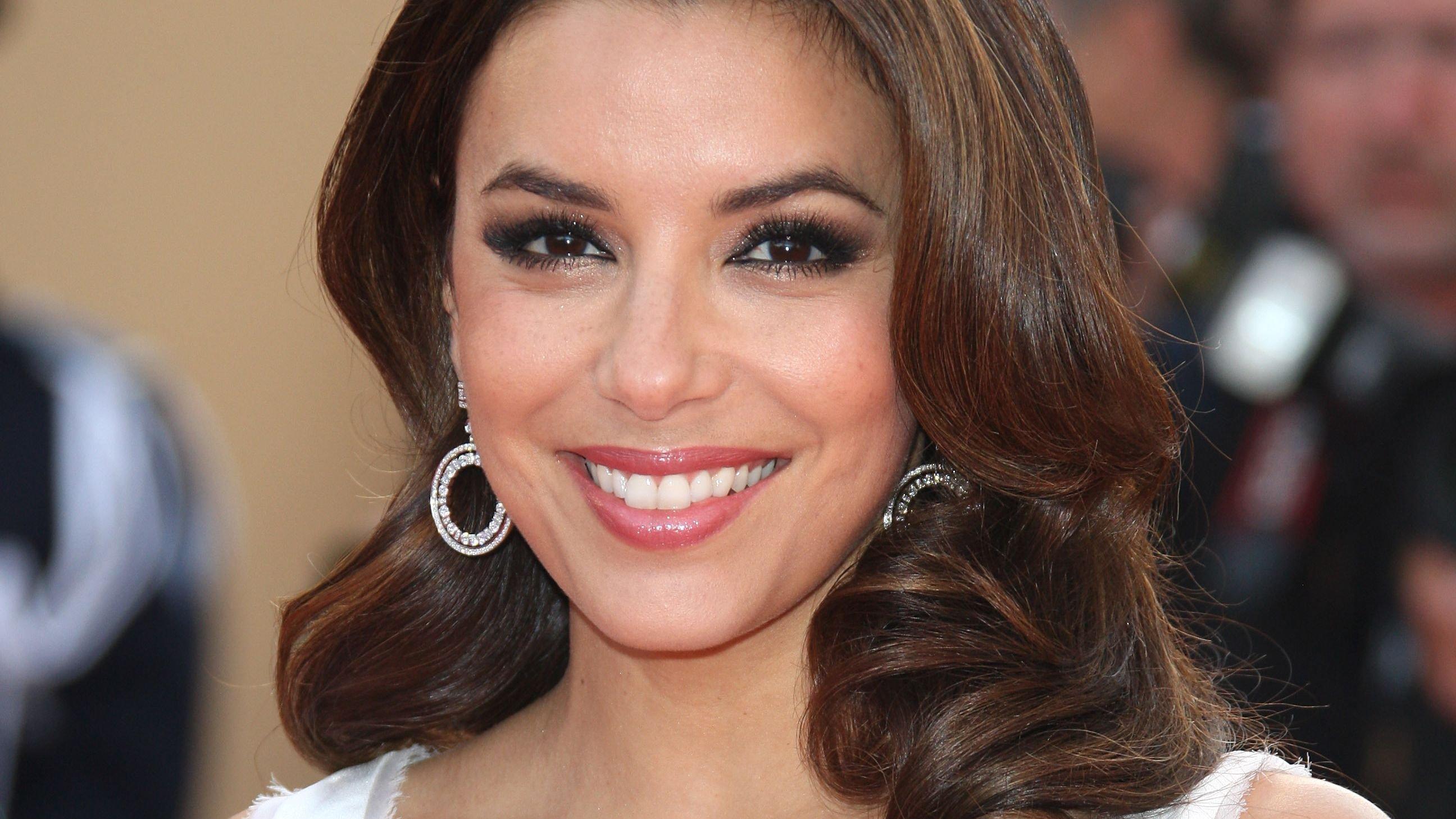 Eva Longoria Serves Up Vivienne Westwood Cleavage
Eva Longoria has been kicking up her fashion game with some jaw-dropping designer looks and people are noticing. The 47-year-old movie star impressed in an elegant Vivienne Westwood outfit during an appearance on The Ellen DeGeneres Show, with pictures shared on her Instagram page reeling in over 131,000 likes from fans.
Article continues below advertisement
Ageless Beauty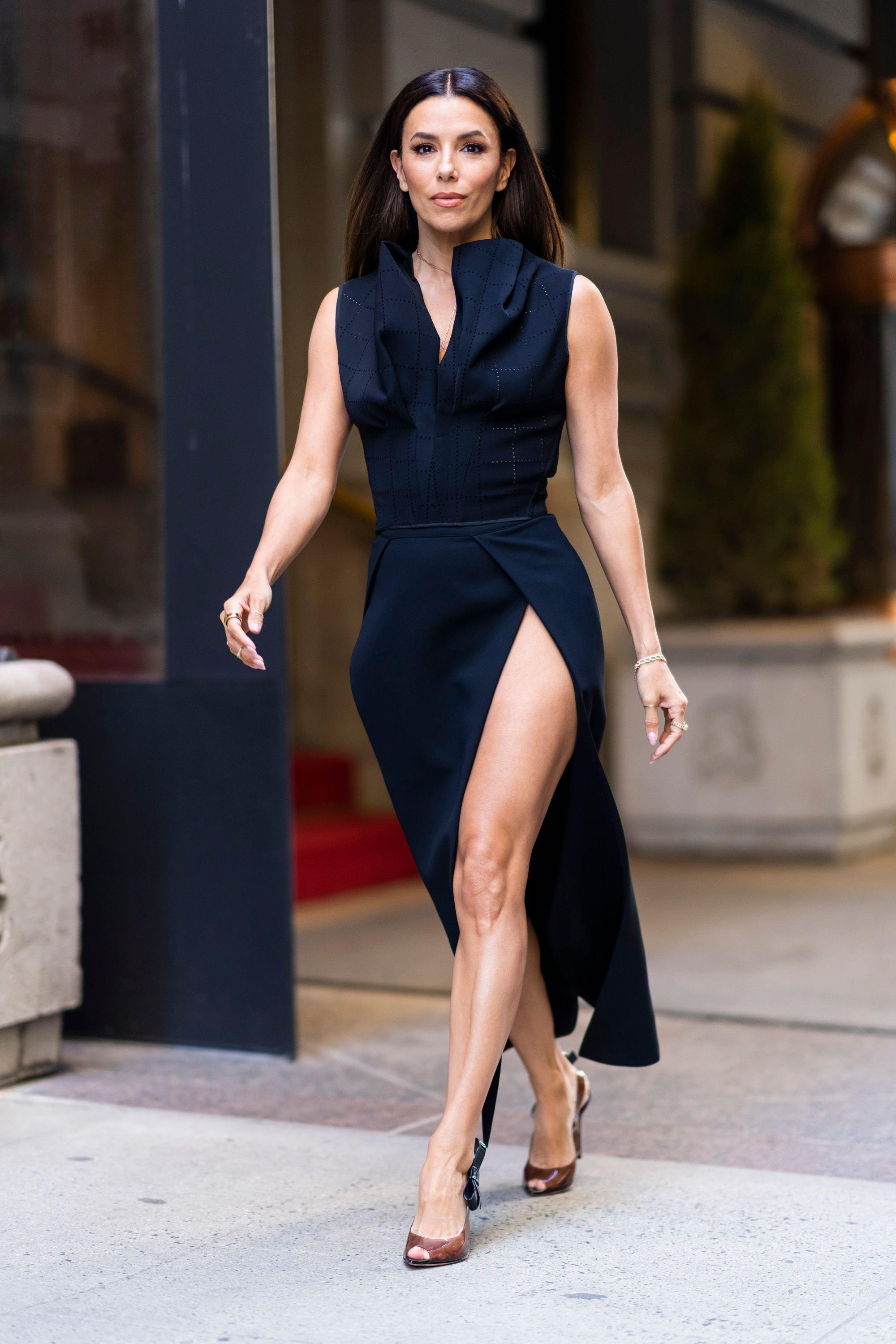 Serving up "simple elegance" in a black-and-white ensemble, the Desperate Housewives star spotlighted her eye-popping cleavage in a satin off-the-shoulder top that also accentuated her lean waist. With a generous cowl neckline and a slim fit around the midsection, it highlighted her chest and showed off her slender arms thanks to its sleeveless design.
Longoria paired it with high-waist trousers that had satin panels running down the pant leg. She pulled back her long tresses into a high ponytail and accessorized with diamond stud earrings.
Classy & Elegant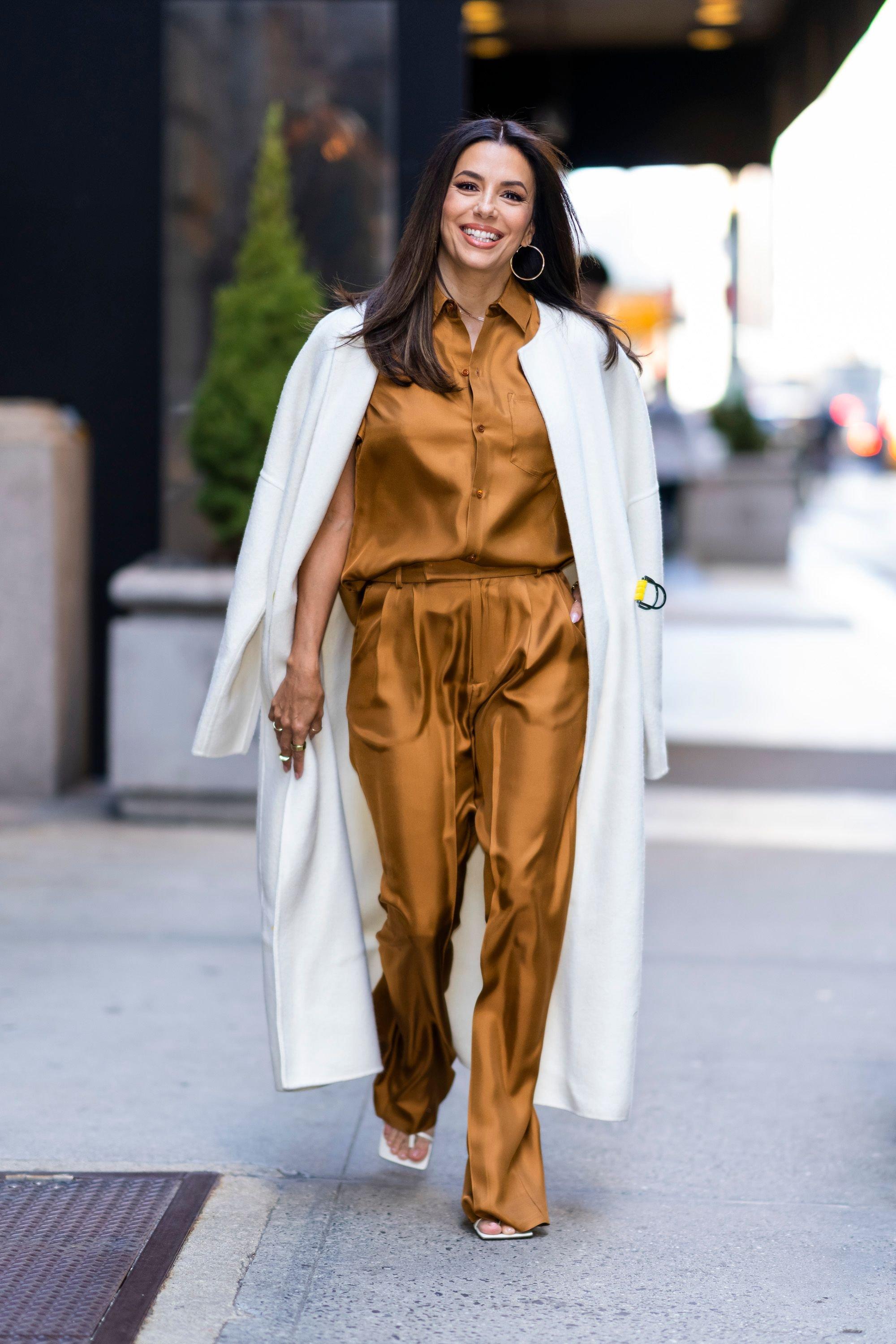 Showing off her sleek hairstyle in a gorgeous close-up, the Brooklyn Nine-Nine actress posed with one hand in her side pocket, subtly tilting back her head and allowing her sculpted shoulders to be admired. She also included a photo of the full outfit, revealing the pants' chic frontal slits that teased her pointy heels.
"Simple elegance for Ellen," the actress wrote alongside the photos, adding a white heart.
She later uploaded a video from the show, in which she could be seen sampling her Casa Del Sol Tequila together with Stephen "tWitch" Boss. "Rumor has it, tequila has zero calories. Or, at least, that's what I tell myself..." she quipped in the caption.
Article continues below advertisement
Fun In Mexico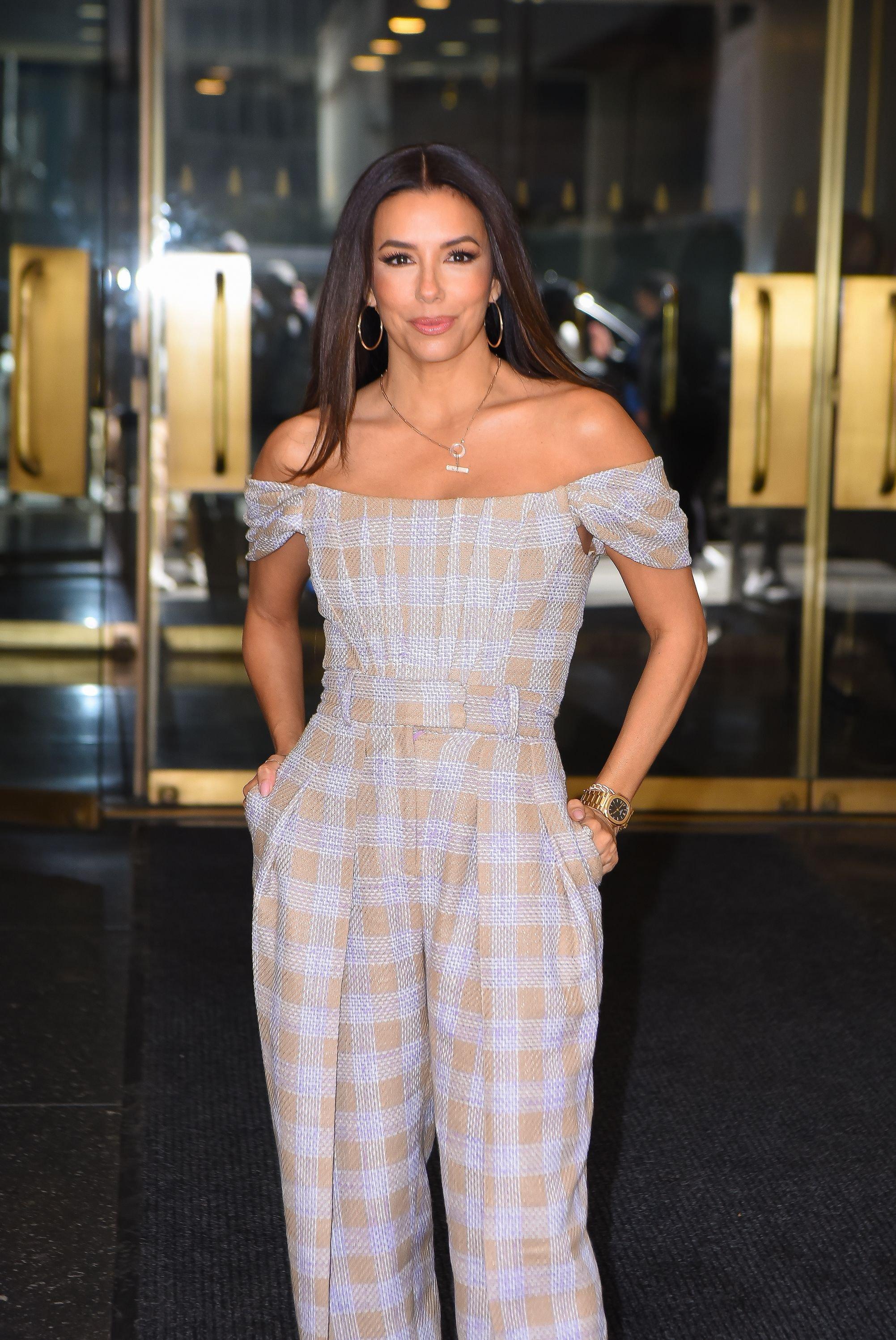 Longoria has been spending time in Mexico throughout the first half of March as she busily promoted her tequila brand at events and in fresh ad content. In one photoshoot shared with her 8.5 million Instagram followers, she posed with a bottle of tequila while rocking cowboy boots and a flowy high-slit dress on the streets of Mexico.
"Might be having too much fun in Mexico," she captioned the share, in which she stunned in a yellow off-the-shoulder frock with ample peasant sleeves and a leather belt cinching her waist.
Another upload from Mexico saw the Devious Maids star flaunting her toned legs in a red swimsuit while sitting on the roof of a car. Check it out below.
The Poder Circle
Fresh from wrapping up her Mexican trip, Longoria was back in Los Angeles on March 16 for the launch of The Poder Circle as part of the Poderistas digital community celebrating Latina culture. Looking flawless in a form-fitting black frock with tasseled, wrap-around heels, the Poderistas co-founder, pictured above with writer Julissa Arce, held a moving speech at the event.
"We can't wait for others to help tell our stories and create the spaces we need," she said, via Hollywood Life. "We not only have to fight as individuals to ensure we are heard and seen, but as Latinas, we have to uplift each other. That's why we're launching The Poder Circle in this space– to discuss important issues, celebrate our culture, support each other, and harness the power that is within us to make a long-lasting impact on the Latinx community."