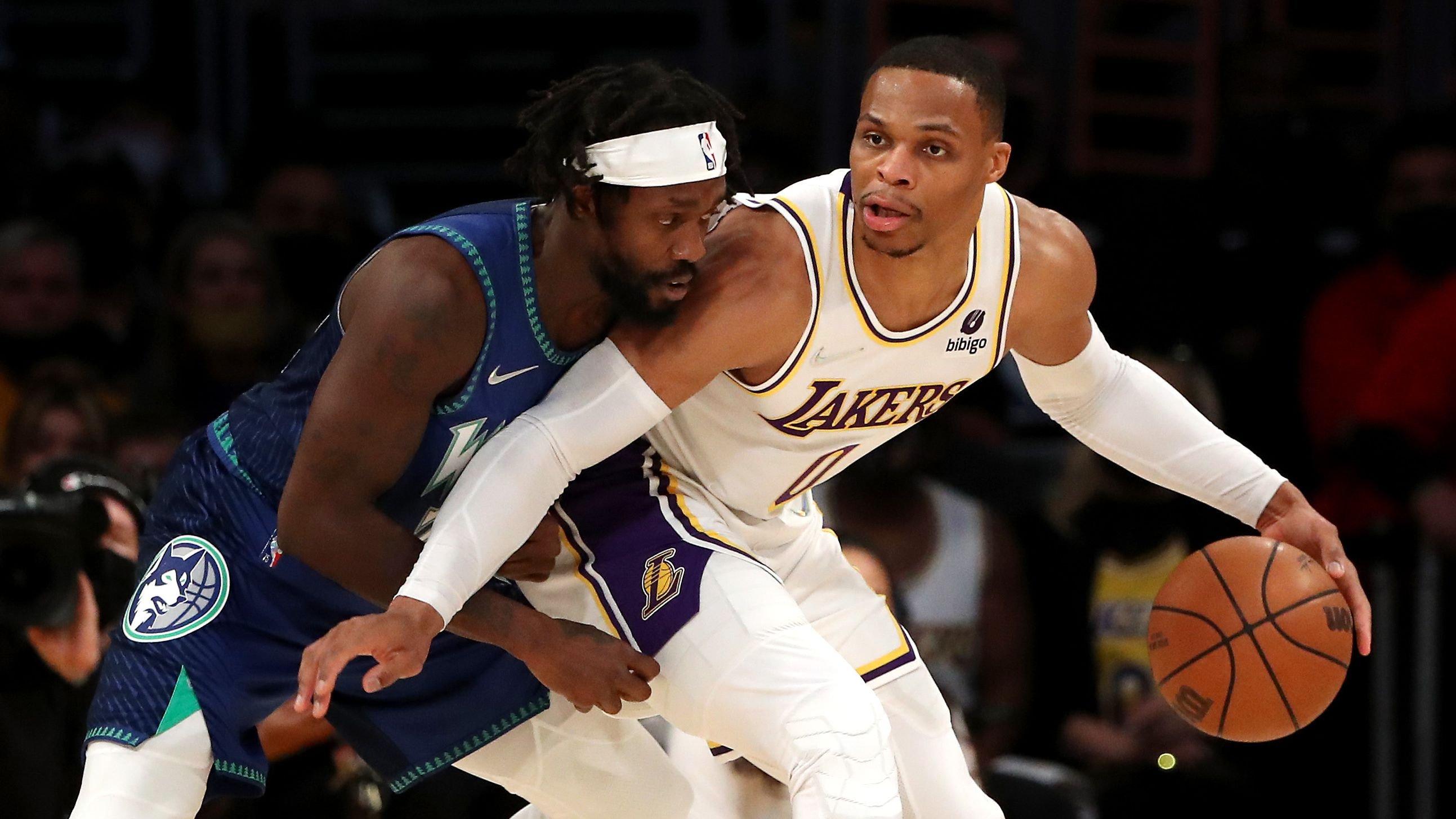 NBA News: Patrick Beverley Calls Russell Westbrook 'Trash' Twice During Lakers-Timberwolves Game
The offseason acquisition of Russell Westbrook was supposed to solidify the Los Angeles Lakers' chances of fully dominating the Western Conference and winning the NBA championship title in the 2021-22 NBA season. Unfortunately, things are far from what the Lakers expected. Aside from his inconsistent performance on both ends of the floor, Westbrook is noticeably struggling to make himself fit with the Lakers.
Instead of making them a legitimate title contention, the arrival of Westbrook has turned the Purple and Gold into a laughingstock in the NBA this season.
Article continues below advertisement
Timberwolves Make Fun Of Russell Westbrook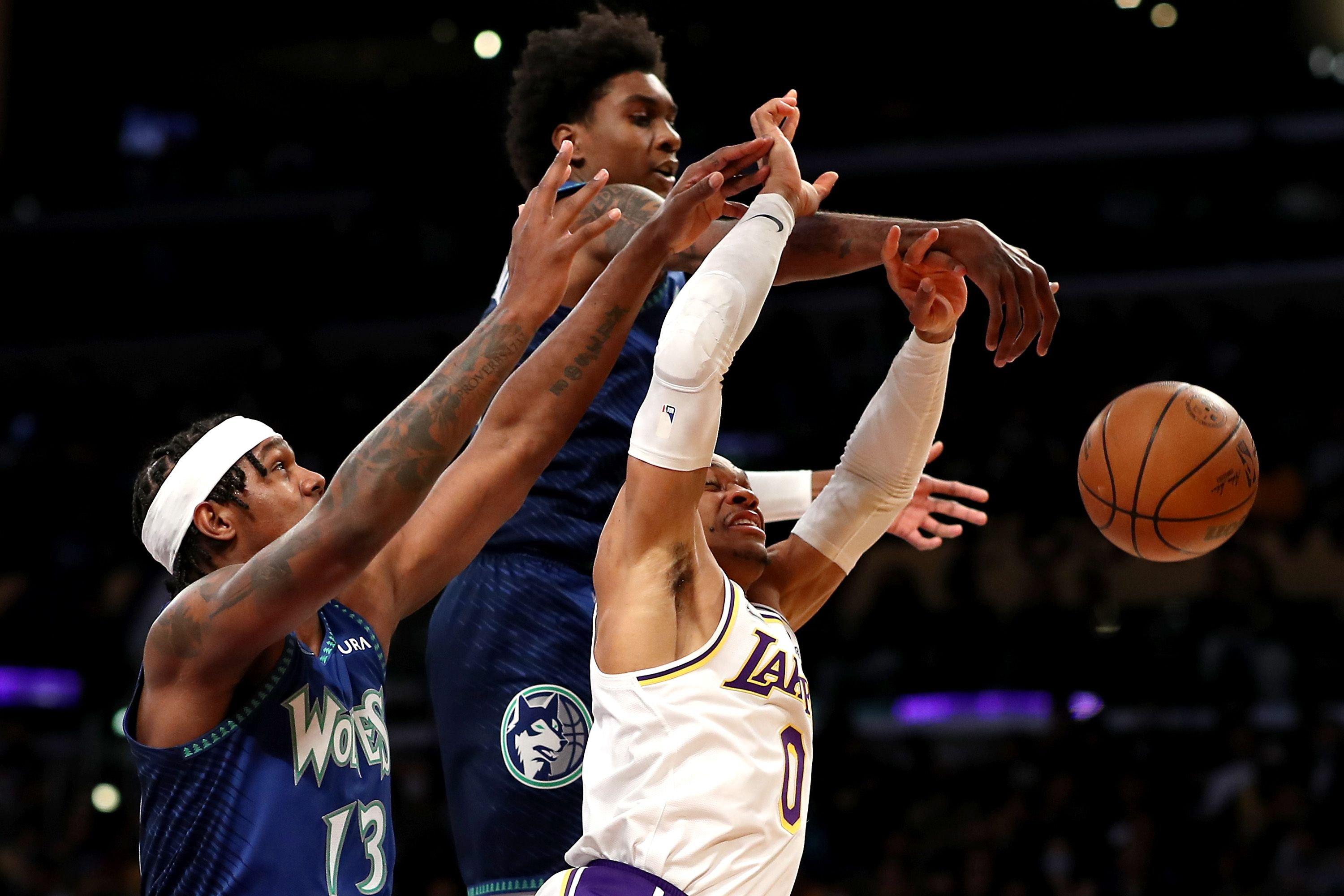 Wednesday night's game featured the Lakers suffering a blowout loss at the hands of the Karl-Anthony Towns-led Minnesota Timberwolves. During the game, some of the Timberwolves' players were caught showing disrespect towards Westbrook. With less than a minute left in the second quarter, Timberwolves point guard Patrick Beverley was seen calling "The Brodie" "trash" while plugging his nose as if he was saying that something smelled bad. When Westbrook air-balled an open three-pointer, Towns mocked him after rebounding the ball by looking twice at the path where the ball took flight.
Russell Westbrook Reacts On Timberwolves' Trash Talks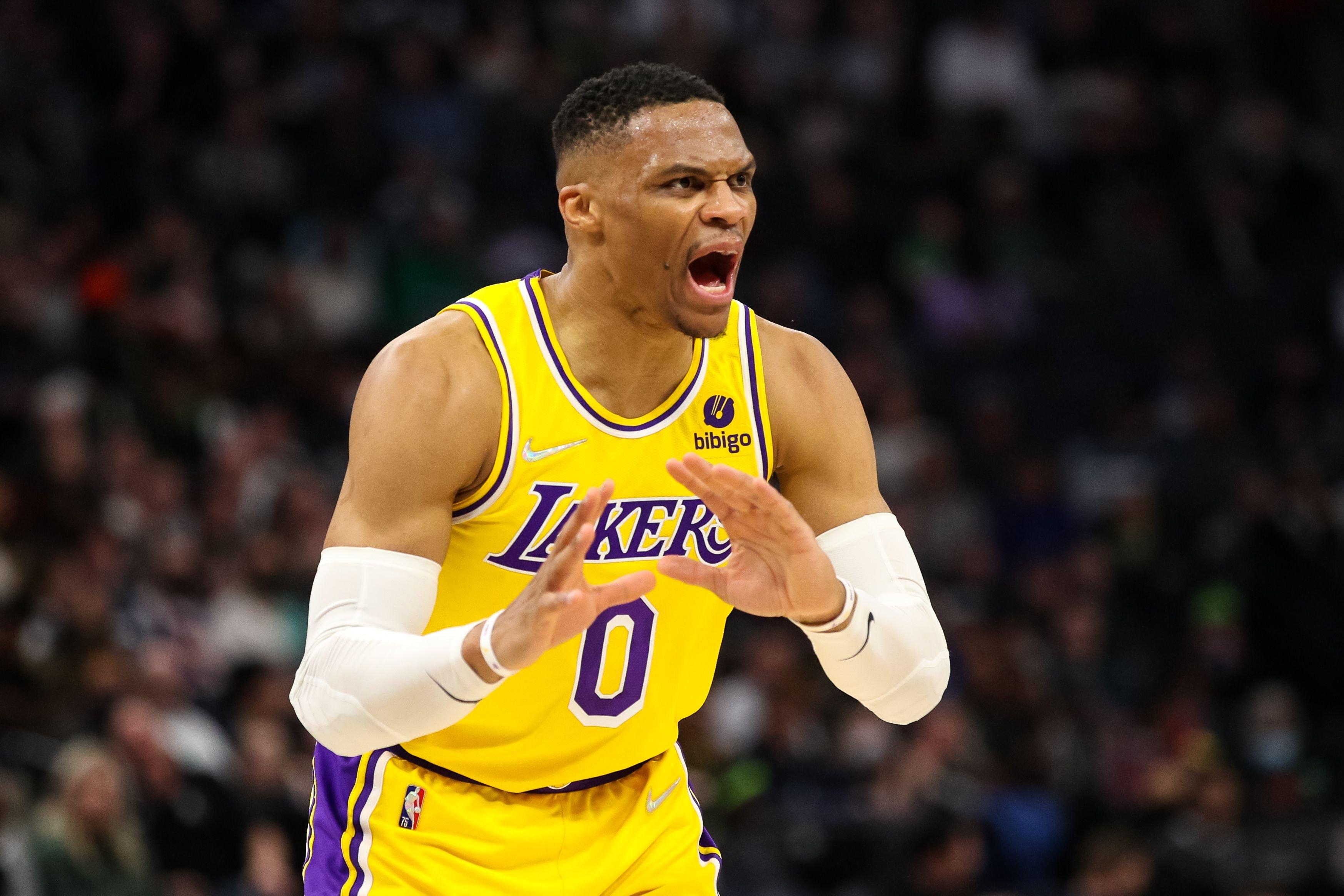 Westbrook doesn't seem to care about the Timberwolves' disrespectful actions towards him. When asked about the incidents after the game, Westbrook said that Beverley's and Towns' actions didn't bother him at all.
"I honestly don't pay no mind to it," Westbrook said. "Maybe the other guys [do]. But they weren't talking to me. They were talking to individual guys particularly, but the trash talking doesn't bother me none. Nobody over there has done anything in this league that would make me pick my eyes up, like, 'Oh, they're talking mess. Let me respond.'"
Article continues below advertisement
Patrick Beverley's Response To Russell Westbrook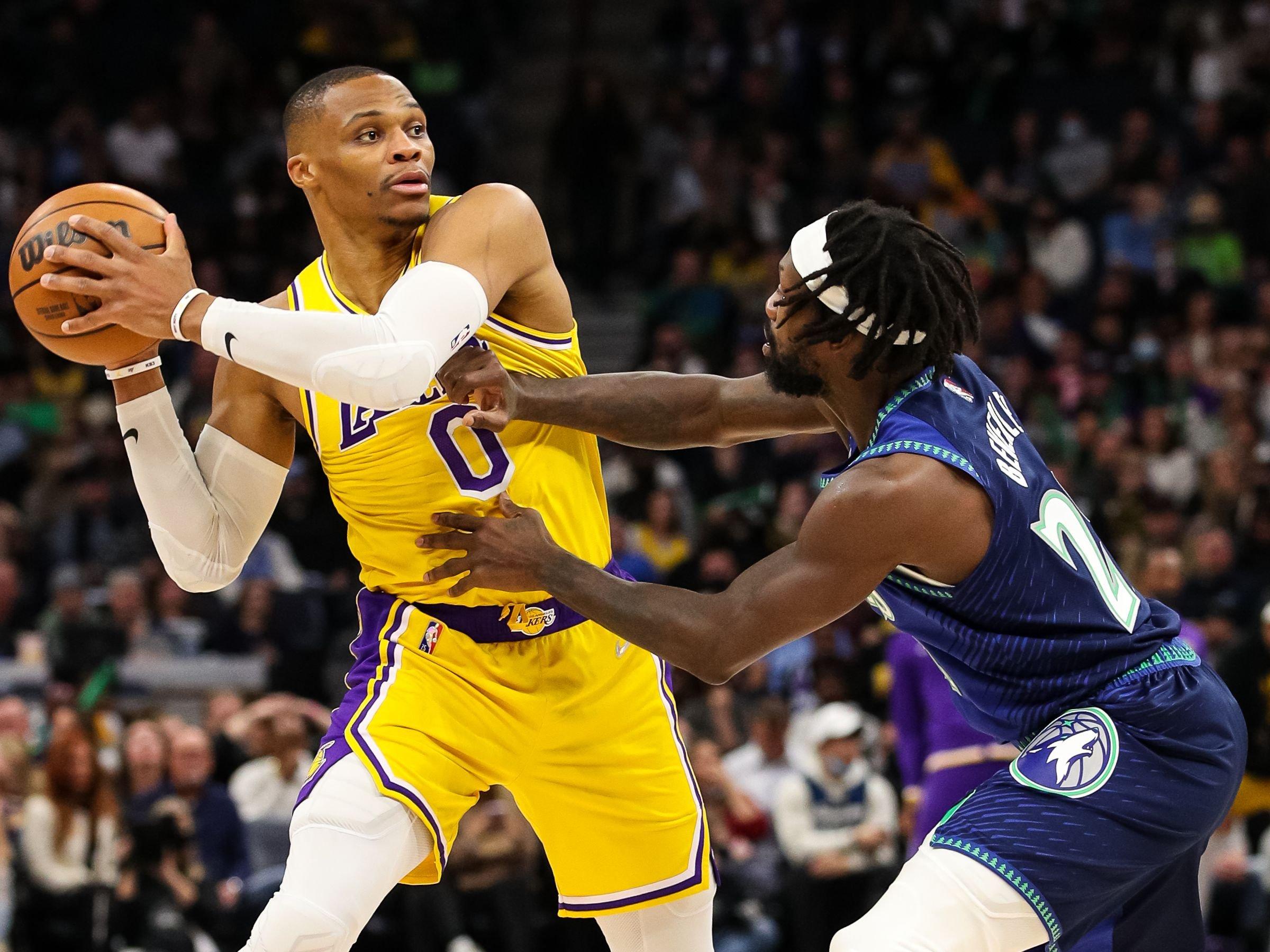 Beverley didn't let Westbrook's statements go unanswered. In a Twitter post, the Timberwolves floor general responded to Westbrook's claim that nobody on Minnesota's roster has accomplished anything in the NBA. He also called out Westbrook for caring more about his statistics than playing to help his team win.
"Playoffs every year," Beverley wrote while retweeting Westbrook's statements. "2 western conference finals with 2 different Teams individual stats or team stats? I thought it was a team sport??"
Westbrook and Beverley have a lengthy history of taking shots at each other. Things started to get heated between the two point guards in 2019 when Westbrook mocked Beverley's performance on the defensive end, saying that he's only tricking everyone to think that he's a good defender.
LeBron James On Timberwolves' Trash Talks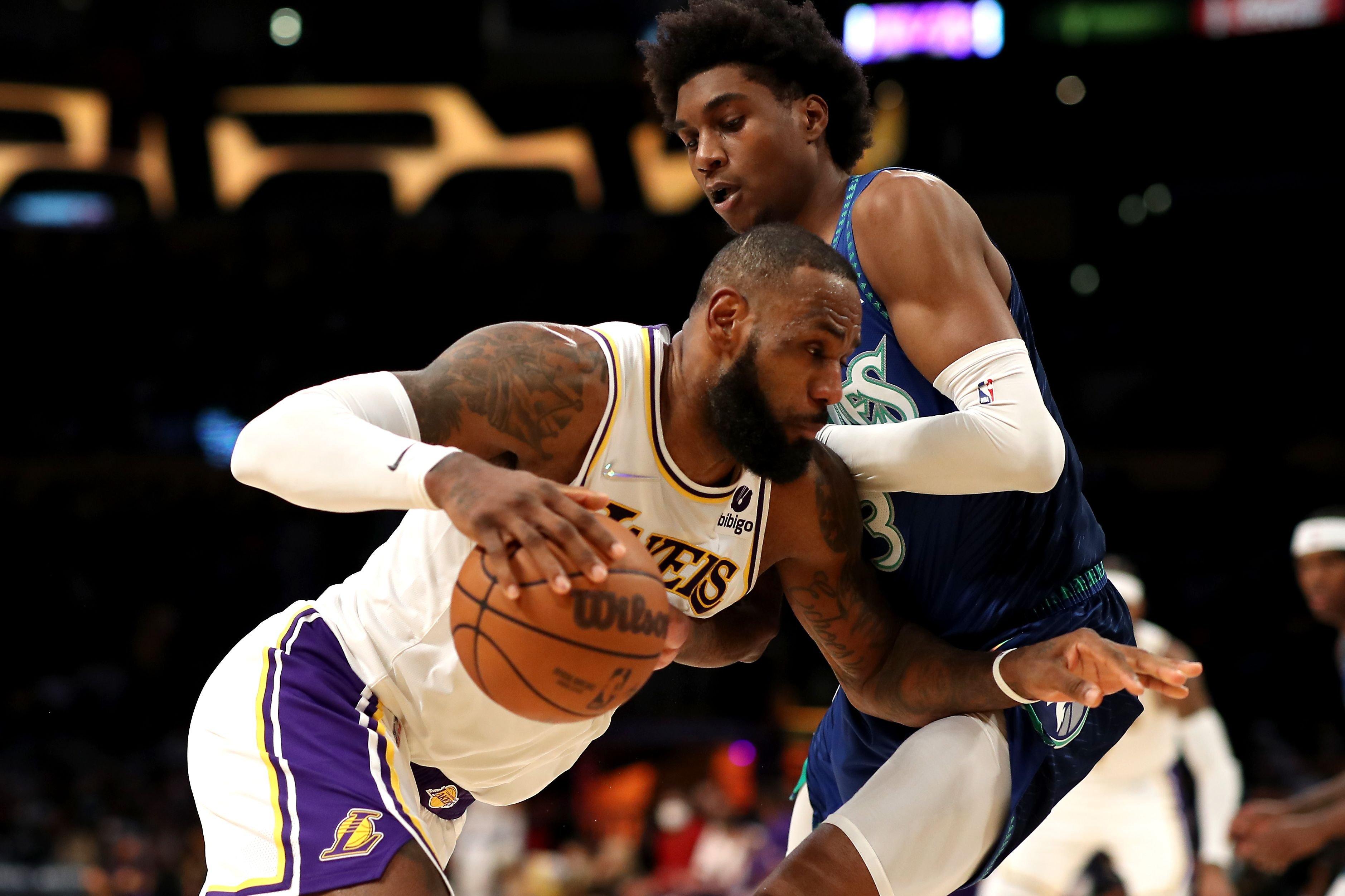 After their embarrassing loss on Wednesday night, James was also asked about the Timberwolves' trash talking. James said that what Towns and Beverley did towards Westbrook was just "part of the game." However, he admitted that their recent losses were already taking a toll on his patience.
The Lakers are currently in a tough decision. With their current standings, it is highly likely that James and the Lakers would need to participate in the play-in tournament to have the opportunity to qualify in the 2022 NBA Playoffs.