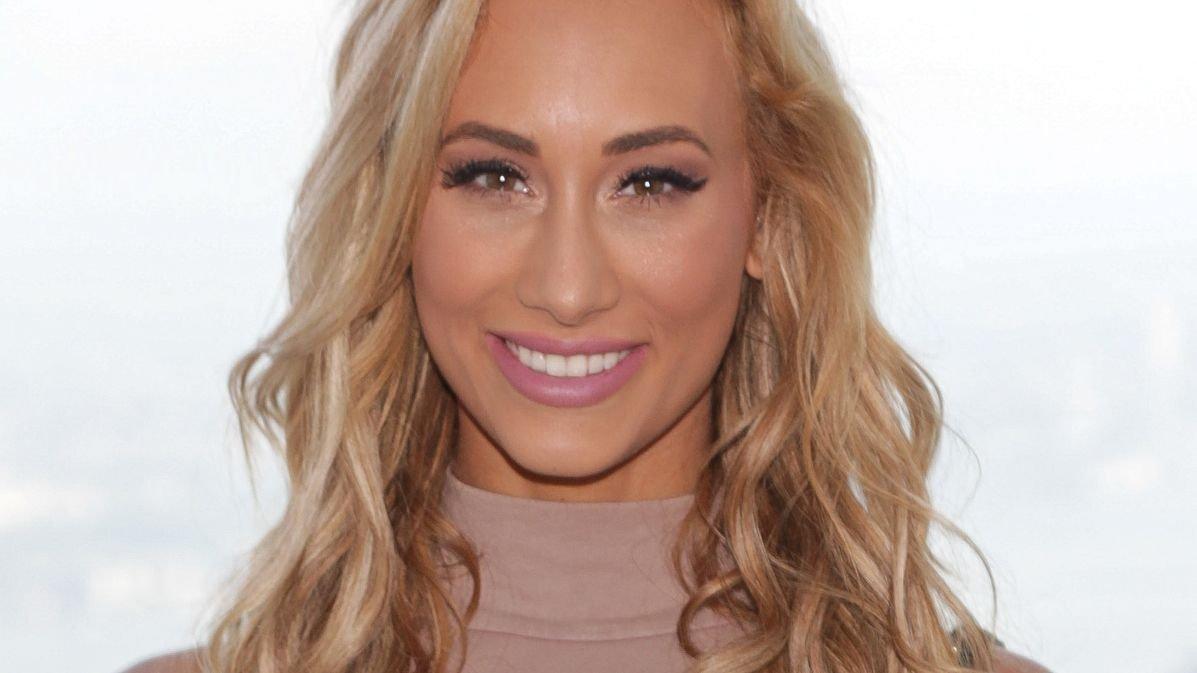 Carmella In Bikini Covered In Sand
WWE star and Instagram favorite Carmella has been showing off her killer bikini body and getting covered in sand at the same time. The pro wrestler, born Leah Van Dale, looked red hot as she bronzed her muscle machine of a body for a popular social media share quickly reposted to fan accounts back in 2020 - Carmella was lounging around on powder-white sands for a glam swimwear shot, also going girly in her pink two-piece.
Check out the photo, plus Carmella's best, below.
Article continues below advertisement
Stuns In String Bikini Sunbathe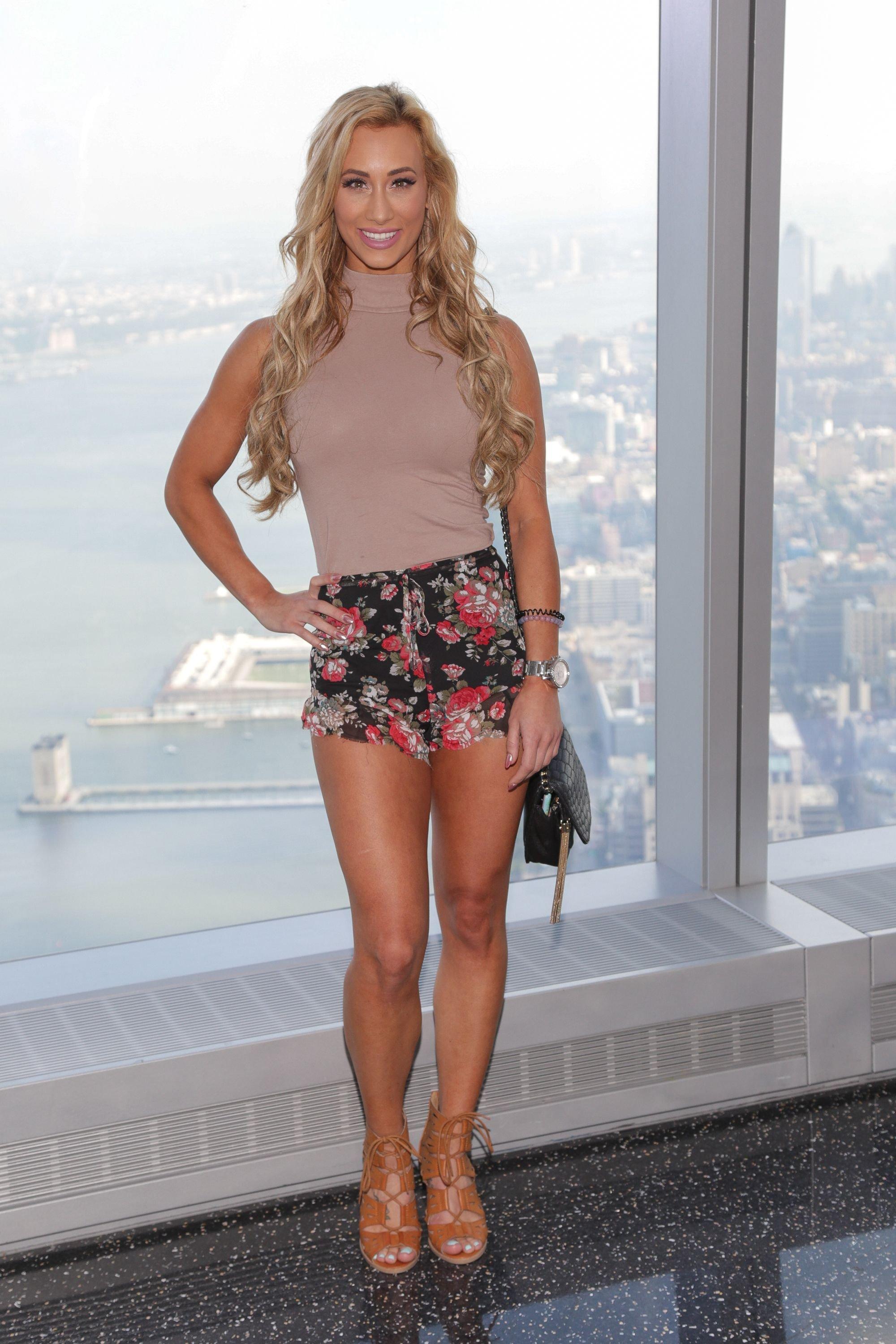 Scroll for the shot. Carmella, known for shouting out Miami, FL's heat (she was born in Massachusetts), was clearly somewhere warm and sunny. The Women's Tag Team Champion afforded a Kim Kardashian vibe as she lay on her side, slightly folding her toned legs, and stripped down to a pastel pink and minuscule string bikini.
Carmella flaunted her washboard abs and her curvy hips, also donning a chic and massive floppy sunhat shielding her from beating rays. All bombshell, she wore her long blonde hair down, with sand covering parts of her legs and her hands. A frosted pink lip matched the eye-catching swimwear.
See More Photos Below
Carmella might be known for the two-pieces she wears in the ring, but the fashionista has been upping her designer game on Instagram. On February 27, and gaining over 100,000 likes as she posted, the hard-hitting star posed in a push-up bra and undies set, also wearing a Burberry trench coat. She wrote: "Ready to bare it all tomorrow… #coreyandcarmella." Here, she was referencing her new show with beau Corey Graves.
Article continues below advertisement
Comments On Her Looks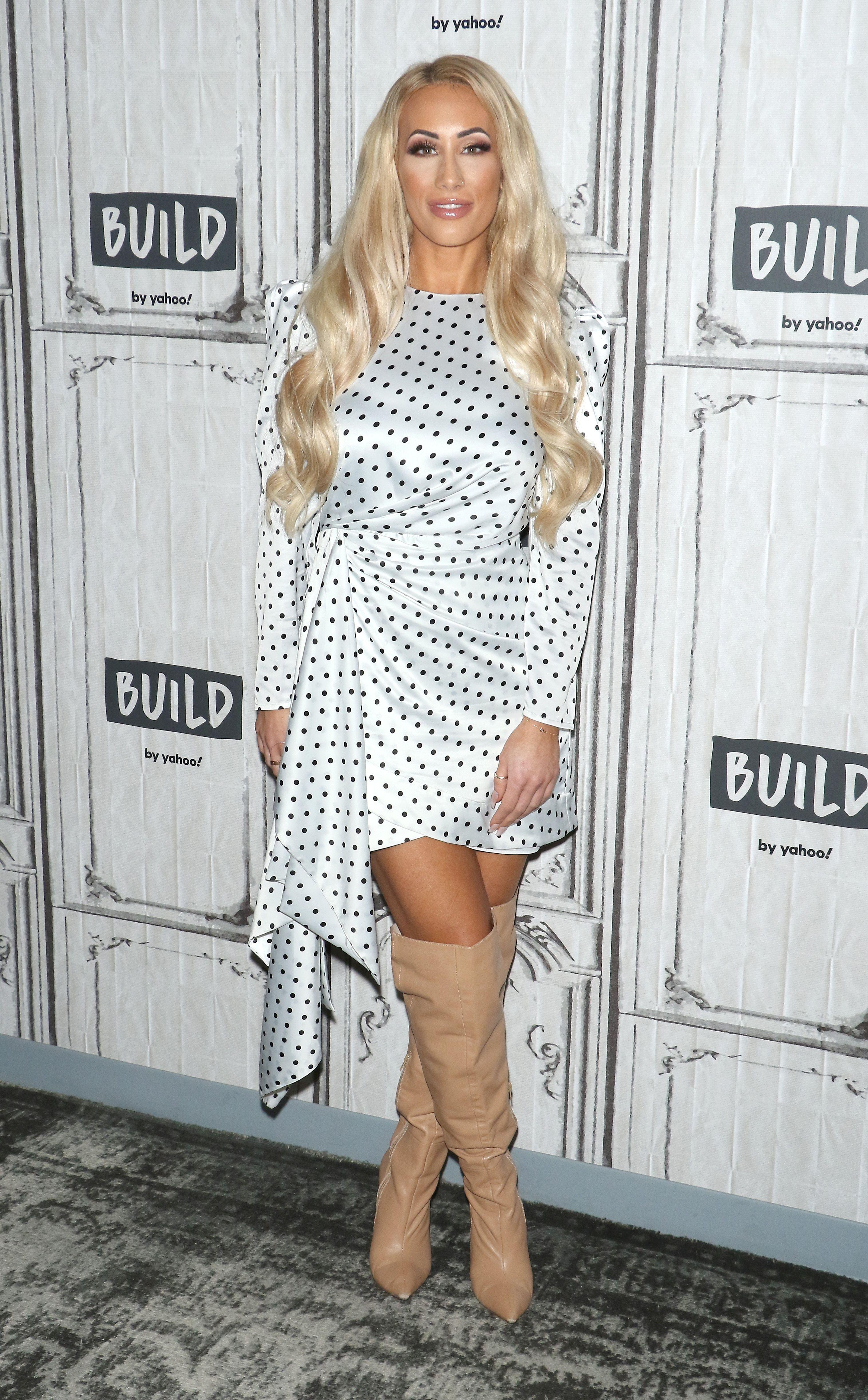 While the posts can be provocative on Carmella's social media, the spirit is pro-women. Recalling a sexist moment in her career, the star told After The Bell podcast:
"When I got signed in NXT, I remember (former trainer) Bill DeMott said, "You're going to have to work twice as hard as everyone else because you're pretty." She added:
"I remember being like, "What? That's crazy". You see all these girls from the past that were gorgeous and these models and all of that, so I was like, that's crazy to hear from a coach. You're going to have to work twice as hard because people aren't going to respect you because of how you look".
New Show With Corey Graves
Everyone loves a couple. Announcing her and Corey's new YouTube reality show last month, Carmella shared the below photo, one gaining over 61,000 likes and getting the thumbs-up from fellow WWE face Nikki Bella.