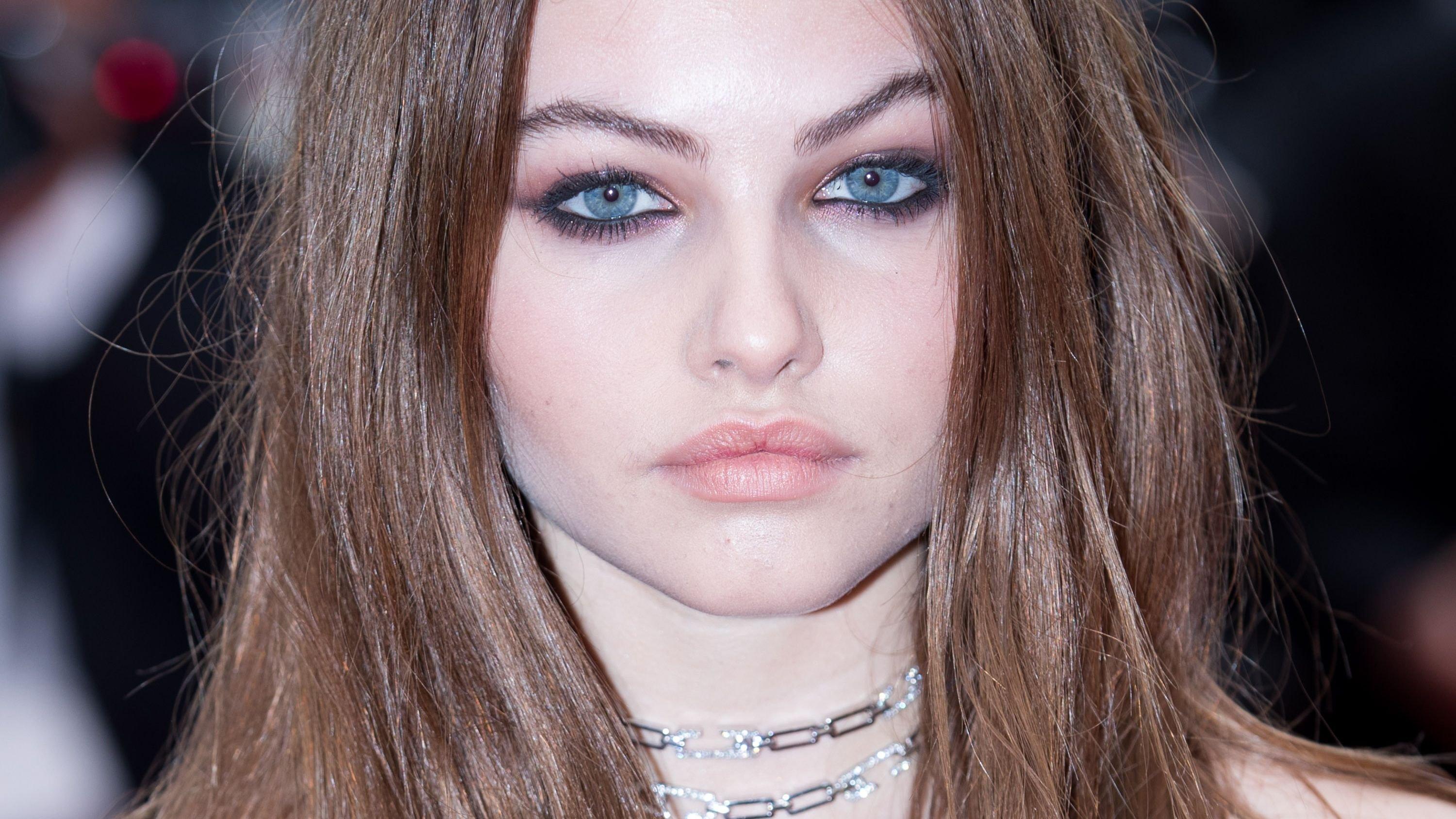 Thylane Blondeau Highlights 'Weird' Belly Button In Miu Miu
Thylane Blondeau, the "Most Beautiful" girl in the world, has delivered an unusual caption while rocking a cropped sweater at this year's Miu Miu Fashion Show. The French model, 20, this year attended her fifth Miu Miu appearance in a row - the firm favorite with the sister brand to Prada is now all over social media for rocking an ab-flashing look, one coming not long after she opened up about undergoing surgery.
Thylane posted her attendance to Instagram, with a mention of her "weird belly button" once again showing her bravery.
Article continues below advertisement
Stuns At Miu Miu Show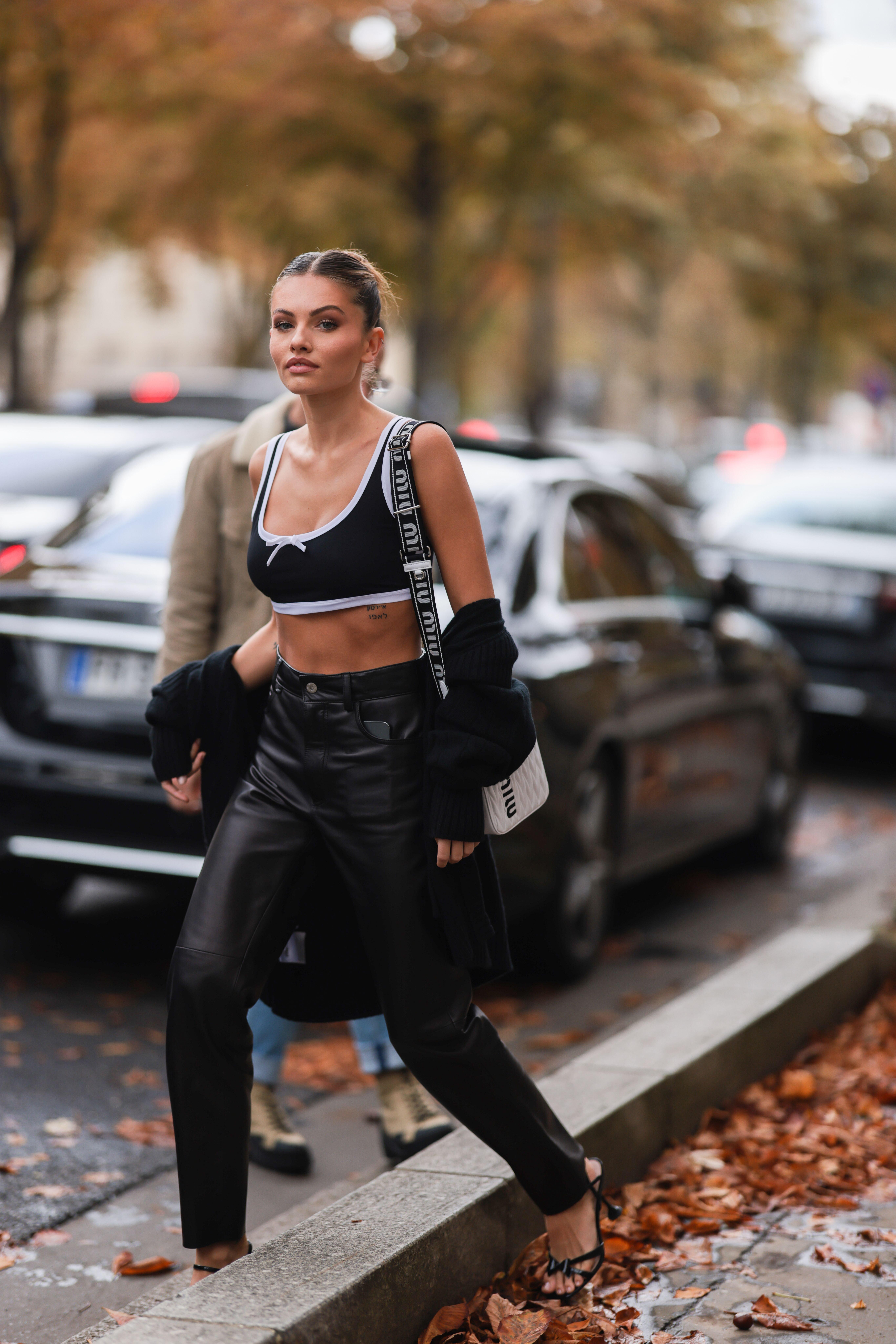 Scroll for photos - the above one marked Thylane's 2021 appearance at Miu Miu as she wore a monochrome bralette and pants look. The Cacharel spokesperson this year went for a wintry ensemble as she wore a knitted and chic cropped sweater, double-layered pants peeping some tan underwear, plus a chic and blue collared shirt for a smart finish. She posed for an official event photo as she sent out her high cheekbones, chiseled abs, and what she called a "weird" belly button.
See More Photos Below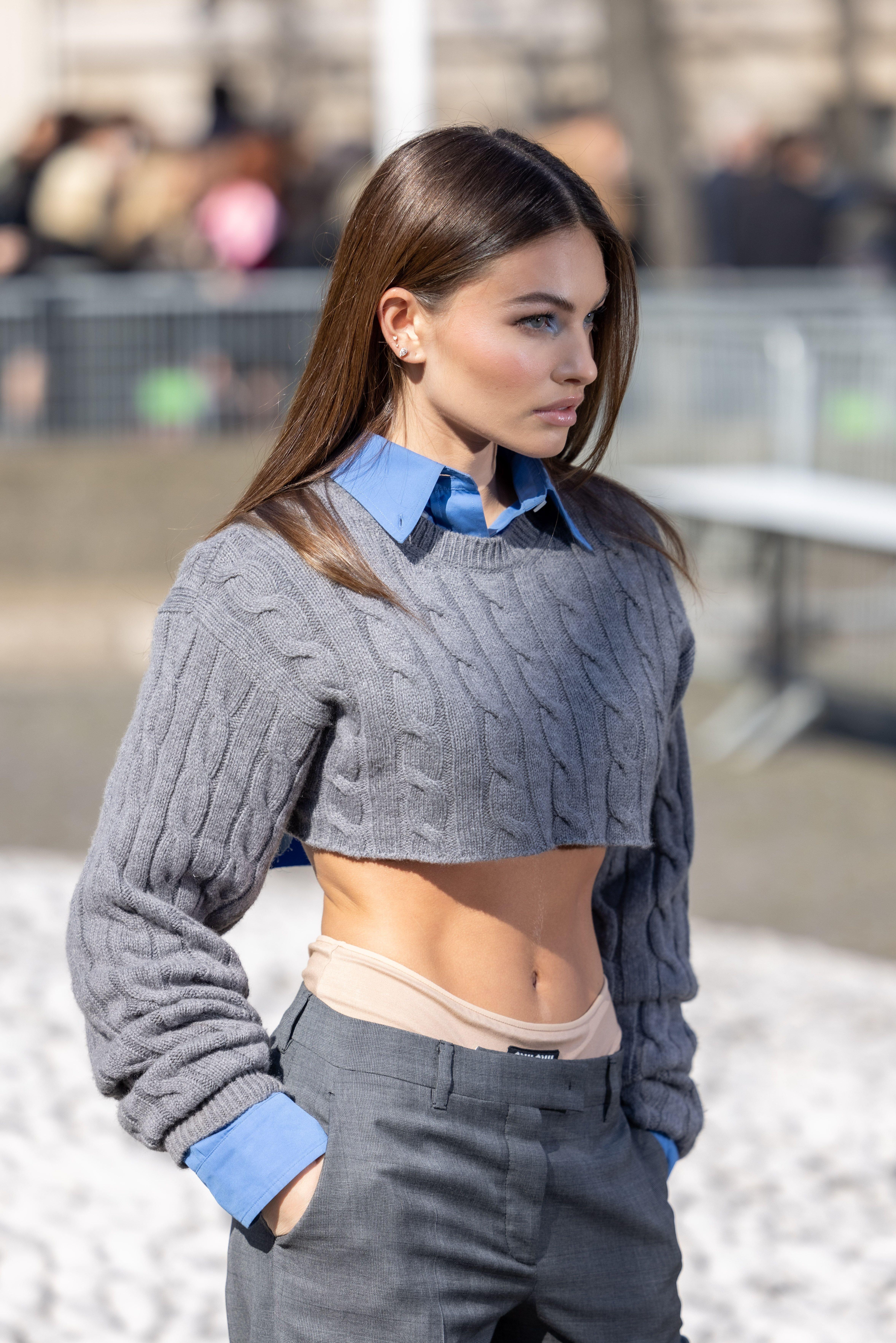 Taking to her caption, the brunette told her followers: "My 5th @miumiu show 💙💙Thank u so much for having me !! Always so happy to watch ur show !! Thank u my @miumiu family ❤️❤️ #miumiufw22 ! ( sorry for my weird bellybutton it's because of the operation)."
In late 2021, Thylane opened up about undergoing emergency surgery for painful ovarian cysts.
Article continues below advertisement
Ovarian Cyst Surgery
"A year ago I had an emergency operation for an ovarian cyst that had exploded in my stomach. 3 months after, my belly started to hurt again and at the beginning everyone ( and I ofc ) thought it was because of the operation," she told fans, adding:
"This year I saw three different gynecologists, I've seen more than 4 radiology centers in Paris and all of them said the same thing, "don't worry U have nothing it's all in your head."
Wound Up In The E.R.
The No Smile founder continued: "I went to the emergencies because my belly was hurting so Much I couldn't handle it anymore and they said that everything was fine and that I had a lil kyste and I will have to do a check up in 2-3 months."
Thylane wound up having a massive cyst removed and has reassured fans that the recovery has gone smoothly. For more, give her Instagram a follow.