WWE Sasha Banks In Bikini Says She's Not A Trending Topic
Professional wrestlerSasha Banks (Snoop Dogg's cousin) is having one of those weeks where everything seems perfect. The 30-year-old athlete felt so good about her life she took to her Instagram to brag to her five million-plus followers, saying she's a prophet. Sasha is expanding her brand with an action figure in her likeness and a Kids Choice Award nomination. We can't judge or hate her because she's feeling herself since she's earned the right.
Article continues below advertisement
Sasha Declares Herself A Prophet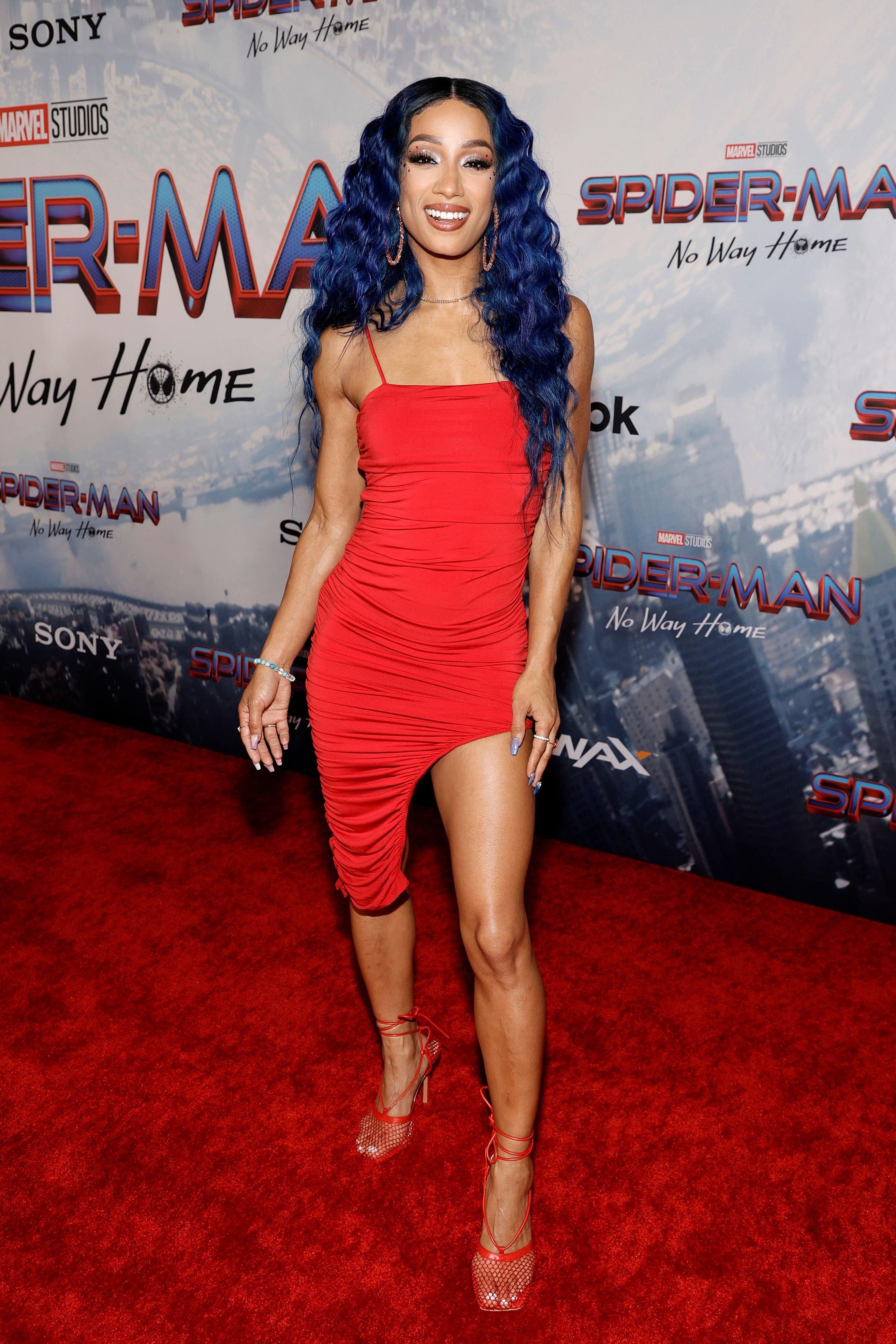 Sasha switched up her blue hair by adding yellow streaks as highlights to match her two-piece outfit. The 30-year-old wore a black leather wrestling outfit featuring a yellow lace-up glove and halter top. Her black bottom had silver and green diamante stones on the front and a black net mesh attached on the top left, reaching up to her top's hemline. As she closed her eyes and clasped her hands in prayer, Sasha wrote,
I'm not a trending topic, I'm a prophet. I answer to Metatron and Gabriel, yeah!
-
Sasha Gets A Disney Action Figure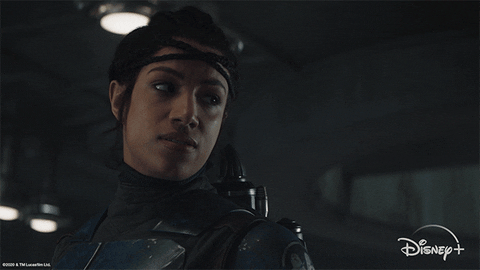 Hot Toys Collectibles designed an action figure in Sasha's image, and while it's not strange for WWE athletes to get their likeness formed into toys, hers is a different ball game. The Disney Star Wars franchise designed the figure in the image of her Mandalorian character Koska Reeves complete with the uniform and braided cornrows. Sasha expressed her enthusiasm by mentioning her dreams keep her awake. Well, now the 30-year-old would sleep better as her plans start coming to fruition one after the other.
Article continues below advertisement
The Next Tag Team Champion?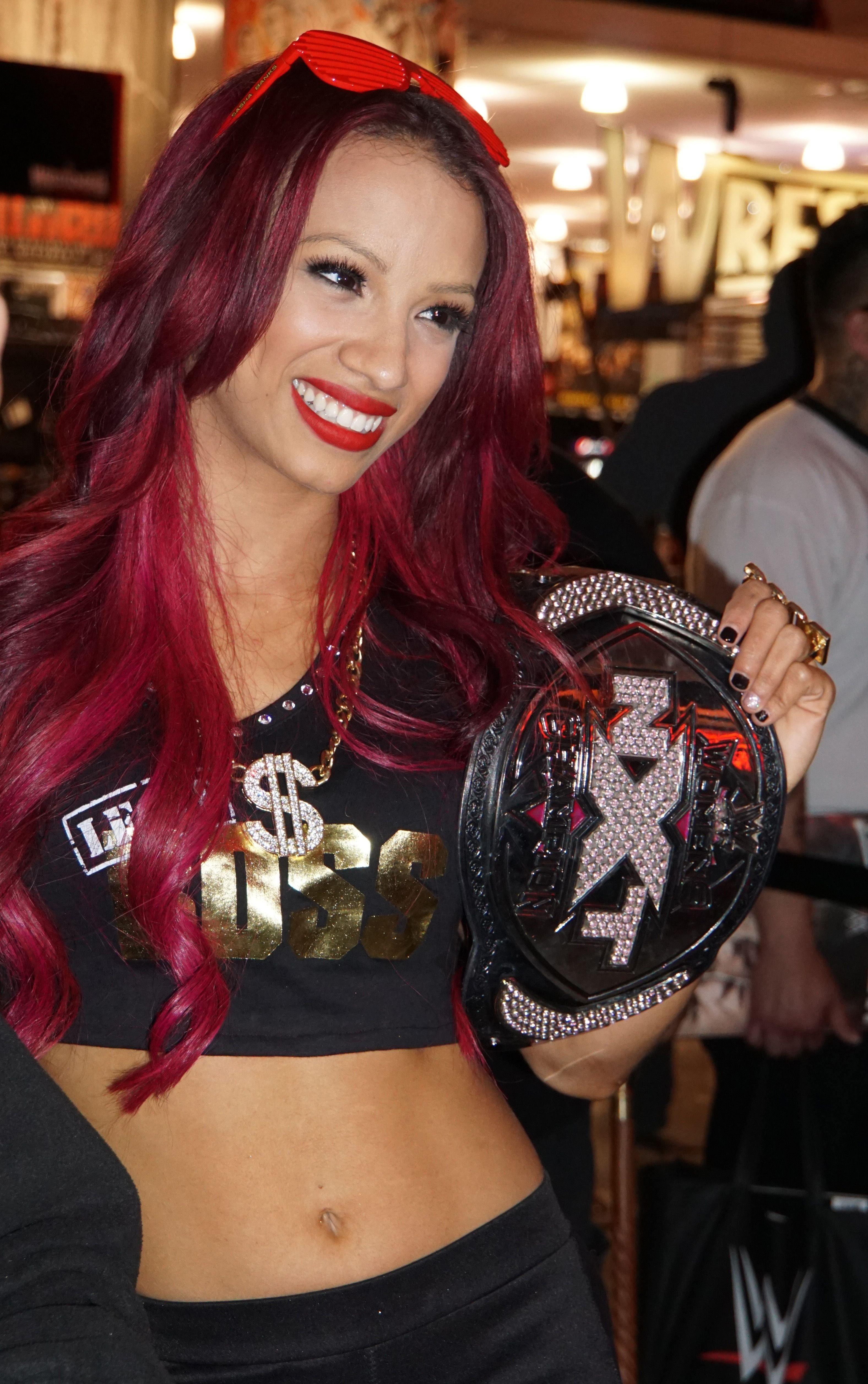 The Boss would take on Alabama with Trinity Fatu, a.k.a. The Glow, a.k.a. Naomi. The WWE is already promoting the pair as the possible next Women's Tag Team Champions after Naomi's successful match against Queen Zelina and Carmella.
Sasha Is Nominated For Nickelodeon Kids Choice Sports Award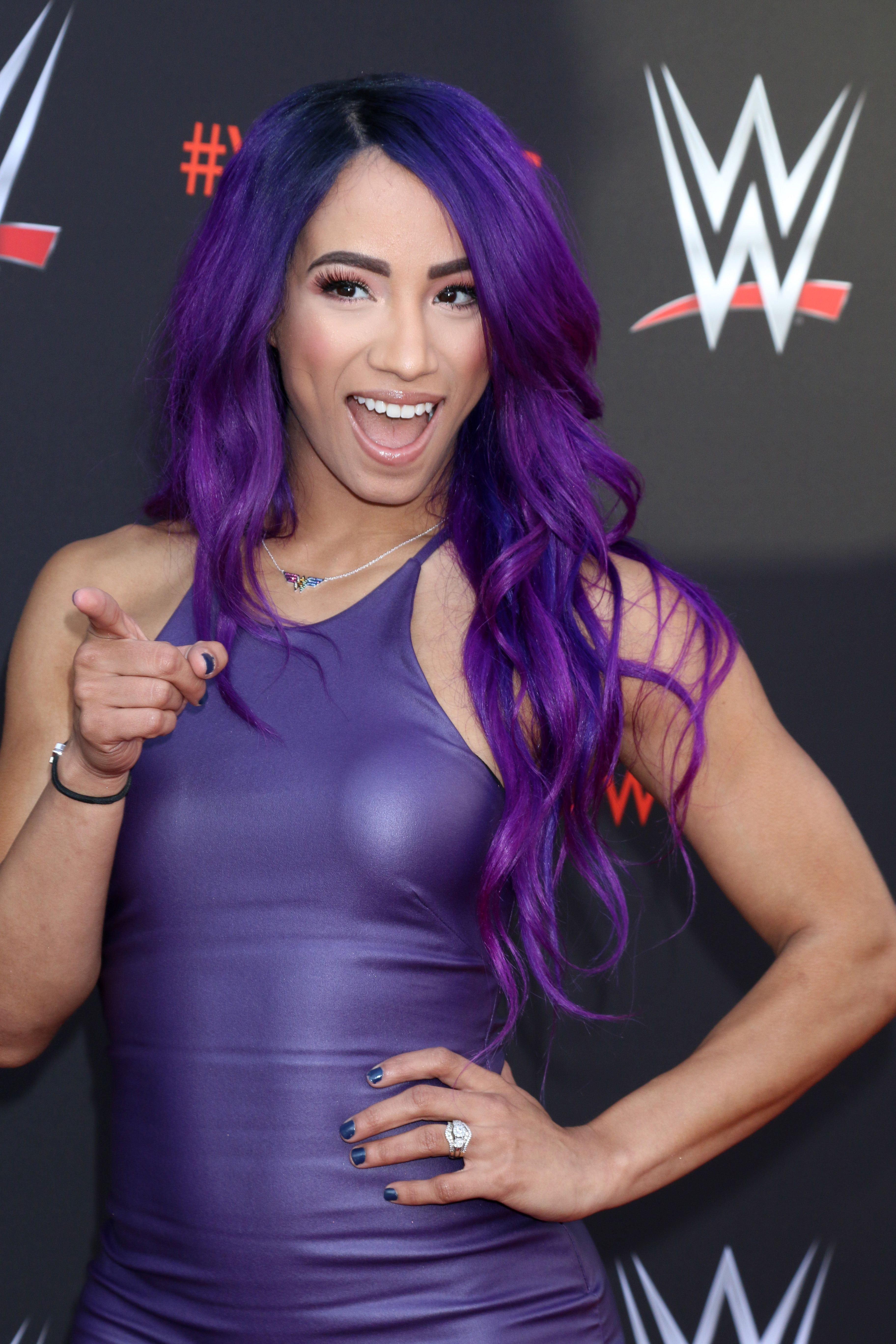 Sasha joined WWE alums John Cena and Dwayne "The Rock" Johnson as a nominee for the 2022 Nickelodeon Kids Choice Award. Sasha is a first-time nominee for the Female Sports Star award, an honor that undoubtedly came from her stellar performance in the 2021 Star Wars spin-off, The Mandalorian. Both Cena and The Rock would battle it out in the Favorite Actor category - the former for HBO's Peacemaker and the latter for Red Notice and Jungle Cruise.
This nomination solidifies Sasha's success as a crossover athlete from pro-wrestling into the film industry, one of every wrestler's biggest goals.