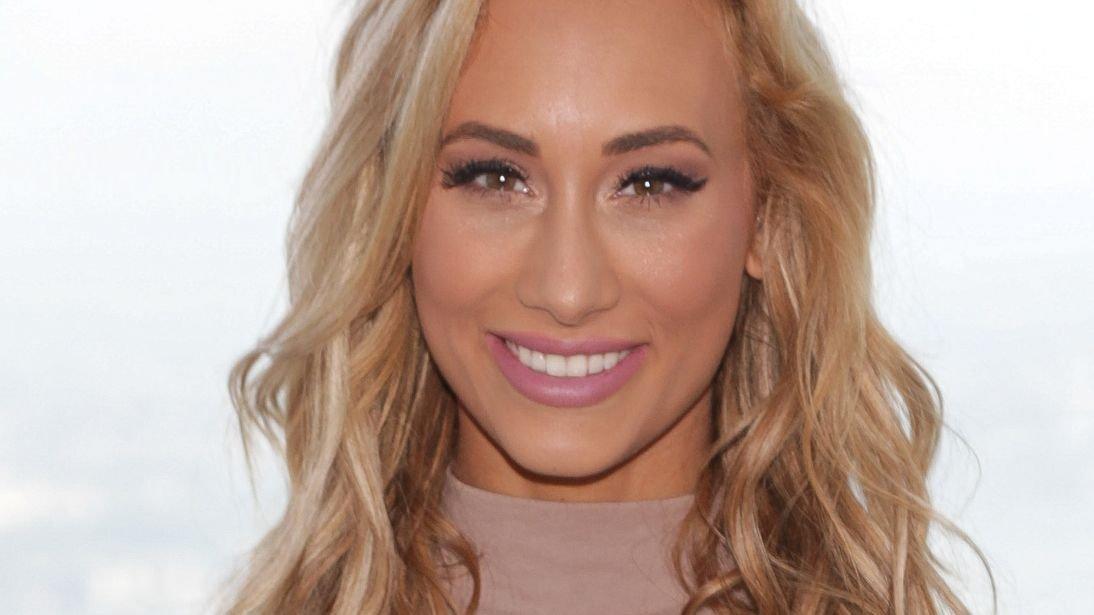 Carmella In Bikini Shows Off Thigh-Highs
WWE star Carmella is killing it in an animal-print bikini and matching thigh-high boots. The pro wrestler, 34, has already made 2022 headlines for jokingly complaining about the weather while bikini-clad - the blonde likes her temperatures high, and she brought just this in a photo showing her fierce abs and curves, plus some leopard-print action.
Posting to Instagram back in July 2021, Carmella made it a Hot Girl Summer for her 5 million+ followers, quickly gaining likes and tagging herself in Miami, Florida. Check it out below.
Article continues below advertisement
Sizzles In Tiny Bikini
Scroll for the photo. Leah Van Dale, a.k.a. Carmella, had been professionally shot from a studio and she was sending the camera the body and the killer facial features. Posing with both arms to her head, the bombshell highlighted her cleavage in a push-up and printed bikini top, one matching a skimpy pair of bottoms and coordinating with a racy pair of thigh boots.
Carmella further donned leopard-print elbow gloves and choker-style necklaces, posing with heavy foundation, blush, and concealer, plus a pink lip.
See More Photos Below
The Massachusetts native kept her caption short and sweet, writing: "See you soon, @rollingloud. 🤑❤️‍🔥"
Way less glam, but showing how she achieves her ripped physique, was a video posted shortly before the bikini shot. Here, Carmella was seen in an indoor gym and wearing leggings and a baseball cap as she rope trained - fellow WWE face Nikki Bella is also a fan. Shouting out 40-year-old singer Britney Spears here, Carmella wrote: "I only have 6 days to prepare for a title match?? No problem. It's a good thing I stay ready. 💪🏼❤️‍🔥 also - #freebritney"
Article continues below advertisement
Bikini And Wings?
Paris Hilton sold burgers while in a bikini, and Carmella is doing similar. Posting last year and in the same leopard-print bikini, the influencer sent out major wings vibes, telling fans: "Be sure to visit Thighstop.com to try these yummy & flavorful #Thighstop chicken thighs 😘." The post came as a paid partnership, likely earning Carmella some healthy top-up cash.
Counting Her Blessings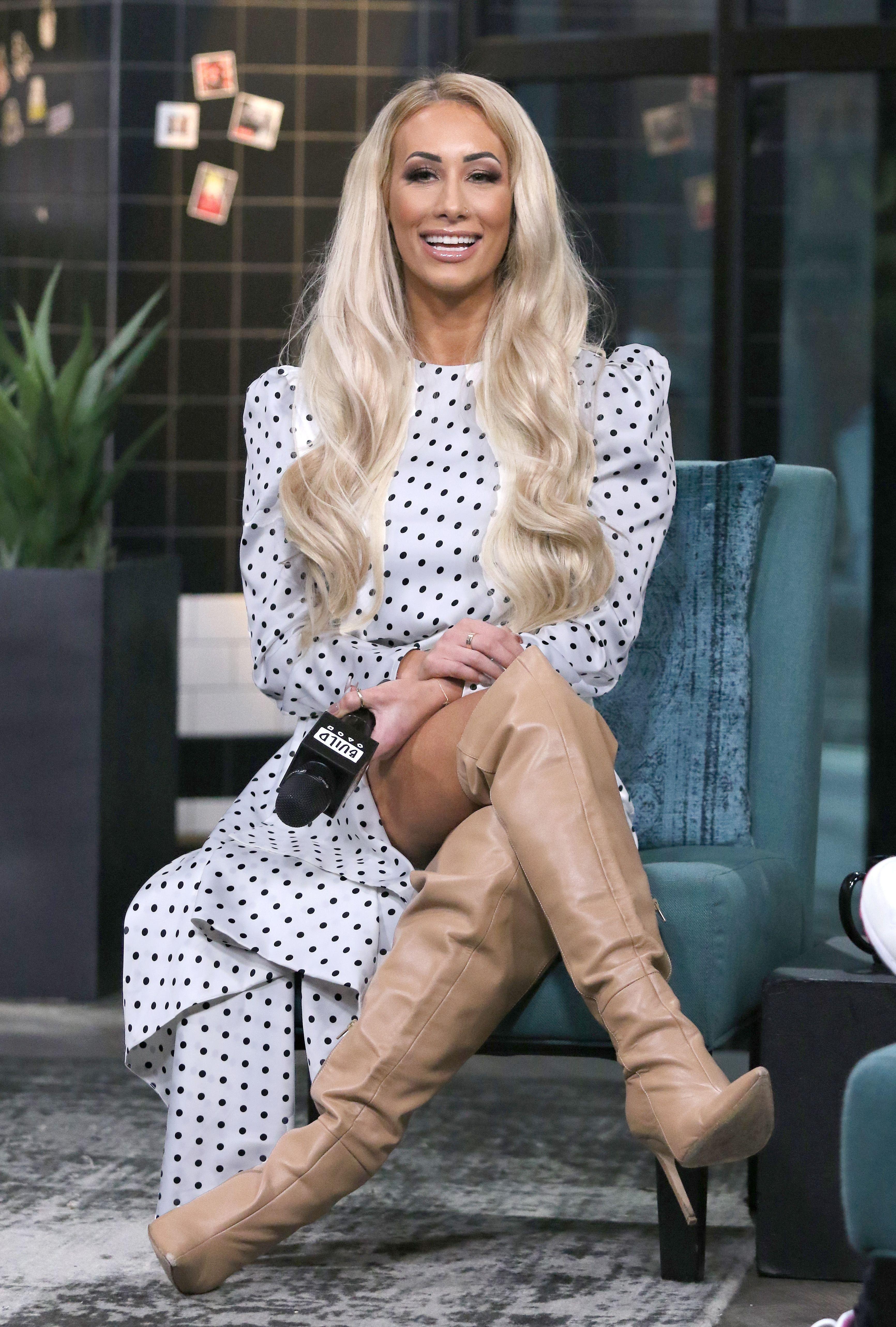 Carmella has opened up on her career. Speaking to Uproxx, the Insta-star revealed:
"I feel like I get to do things that most of the women in our division don't get to do! I get to have fun. Not that the other women don't have fun, I don't mean it like that. But I get to be silly, and show a different side of my character, outside of the ring."