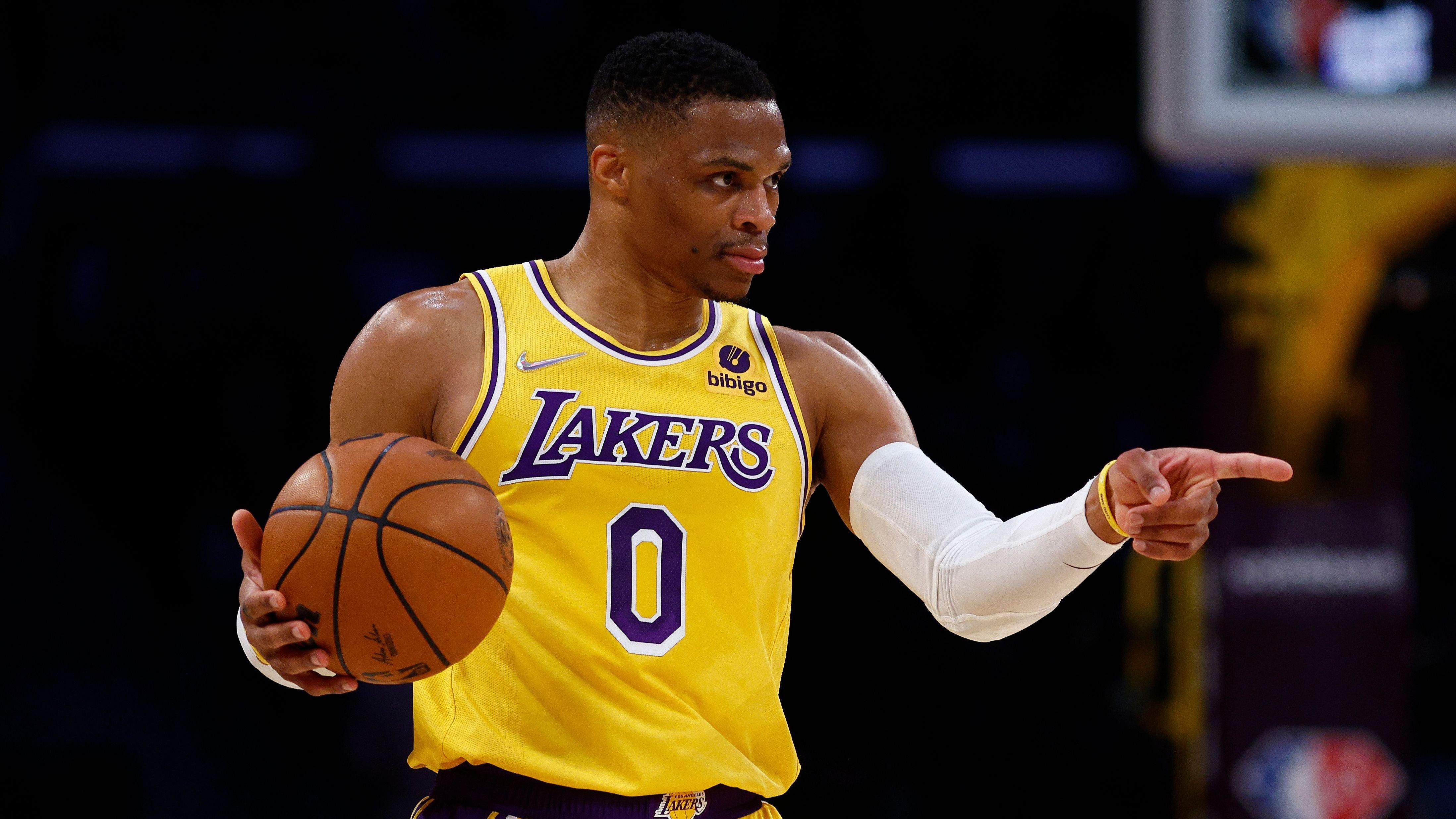 NBA News: Coach Frank Vogel 'Resisted' Idea Of Benching Russell Westbrook, 'We're Not There'
The Los Angeles Lakers had high expectations from All-Star point guard Russell Westbrook when they acquired him from the Washington Wizards last summer. With another superstar joining forces with LeBron James and Anthony Davis in Los Angeles, the Lakers immediately became one of the heavy favorites to fully dominate the Western Conference and capture the Larry O'Brien Trophy in the 2021-22 NBA season.
Unfortunately, since the season started, "The Brodie" has been a huge disappointment in Los Angeles. Aside from his inconsistencies on both ends of the floor, he's also noticeably struggling to build chemistry with James and Davis.
Article continues below advertisement
Lakers Considered Benching Russell Westbrook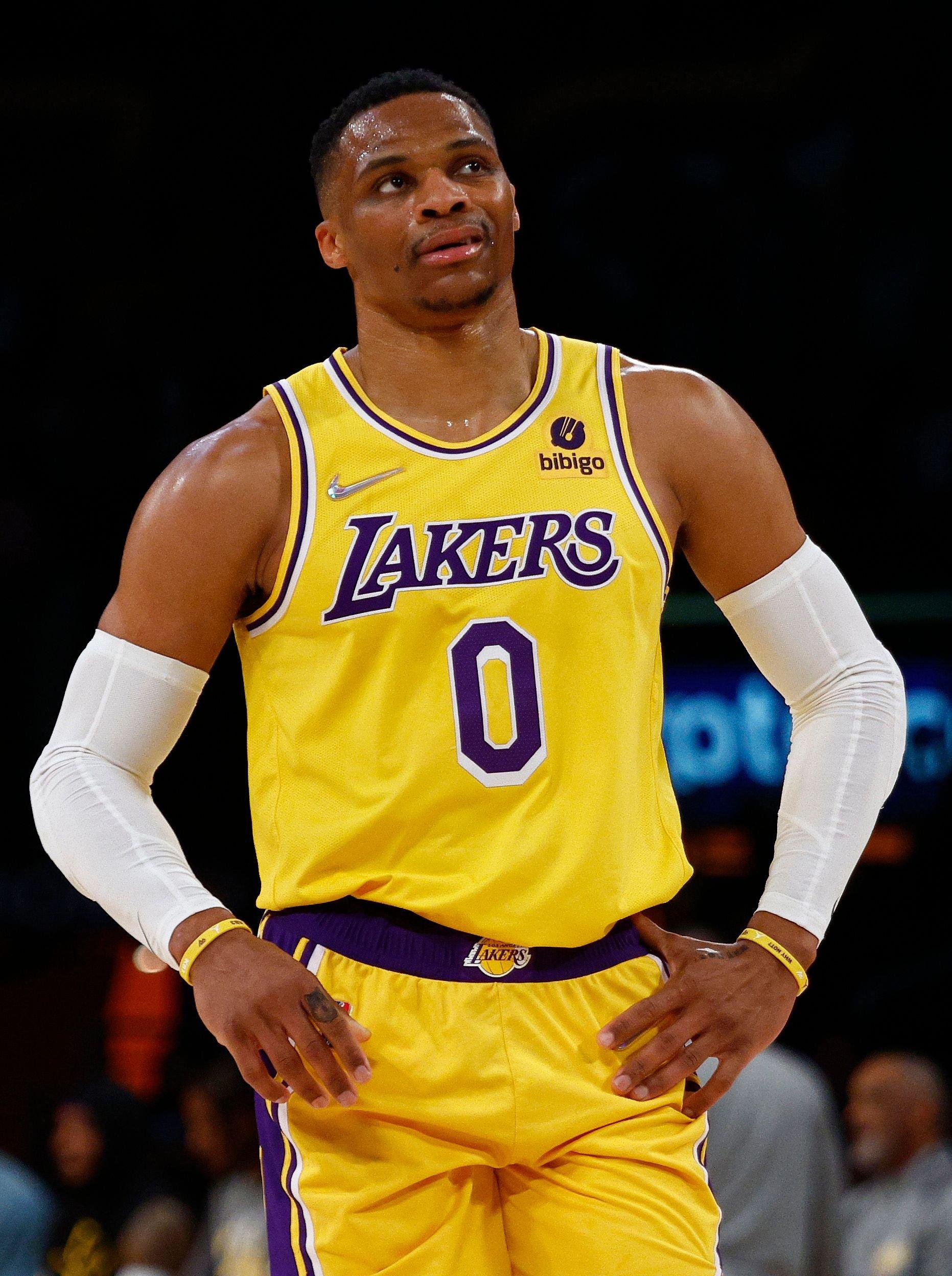 With his inability to make himself fit with James and Davis on the court, rumors have started to circulate about a possible change of role for Westbrook in Los Angeles. The Lakers, who are currently sitting in the No. 9 spot in the Western Conference, are still trying to keep their playoff hopes alive in the 2021-22 NBA season. However, according to Adrian Wojnarowski of ESPN, there has been an "increasing push" among people from the Lakers' organization to demote Westbrook to the bench in the remaining games of the season.
Coach Frank Vogel On Benching Russell Westbrook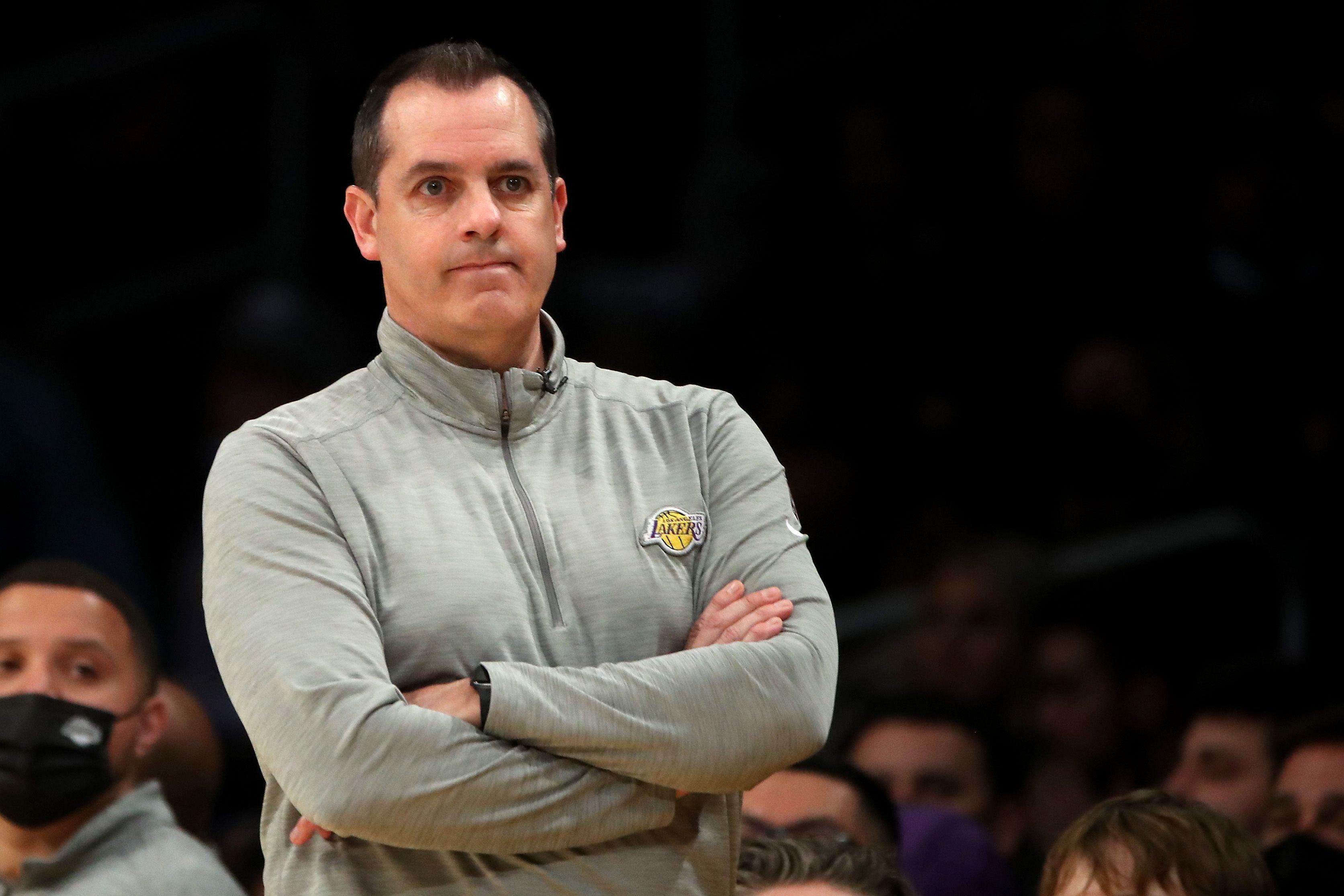 In an interview with reporters on Friday afternoon, Lakers head coach Frank Vogel confirmed that the team discussed the possibility of demoting Westbrook to the bench. However, as Wojnarowski noted, Vogel "resisted" the idea of benching the All-Star point guard.
"We have discussions, just like the front office has thousands of trade discussions every deadline, and they don't discuss every one of those," Vogel said. "Most of them don't come to fruition. And that's where we're at with Russ. Is there a path where that's the better option? We have talked about that. We've talked about everything we can do with our team. We're not there."
Article continues below advertisement
Russell Westbrook Against Idea Of Benching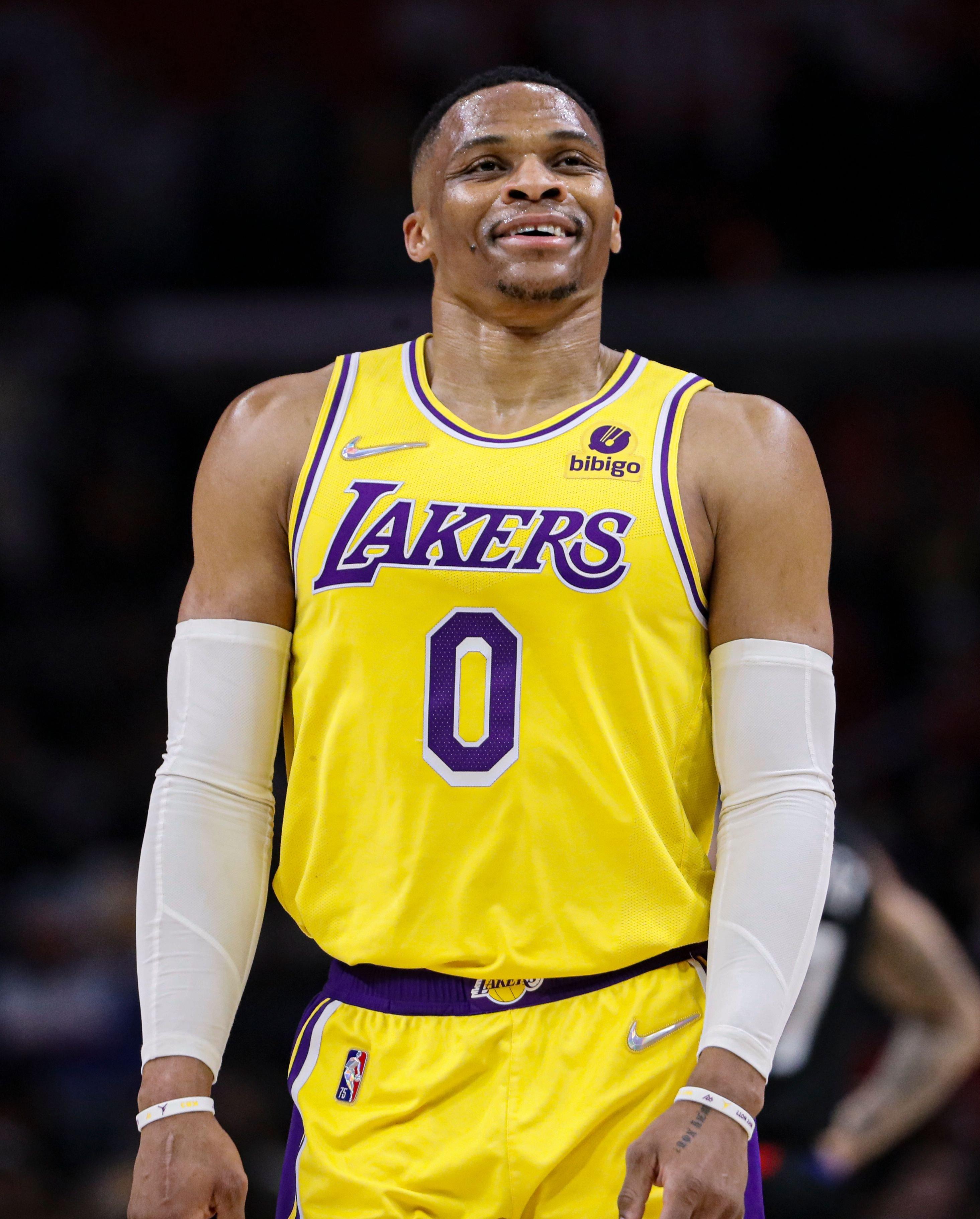 It's hard to blame Vogel for his decision to keep Westbrook in the starting lineup. Despite his struggle, Westbrook is still somehow posting decent numbers this season. In 62 games he played, he's averaging 18.1 points, 7.6 rebounds, 7.2 assists, and 1.0 steal while shooting 43.4 percent from the field. Also, Vogel must be aware of what could happen if they force Westbrook to come off the bench.
As NBA insider Marc Stein revealed in his substack newsletter, Westbrook has expressed strong opposition to the idea of being demoted as a Lakers' starter.
There has been no shortage of defiance behind the scenes, I'm told, when coaches and teammates have tried to broach changes in role or approach with the former MVP.
-
Russell Westbrook, Lakers Parting Ways Next Summer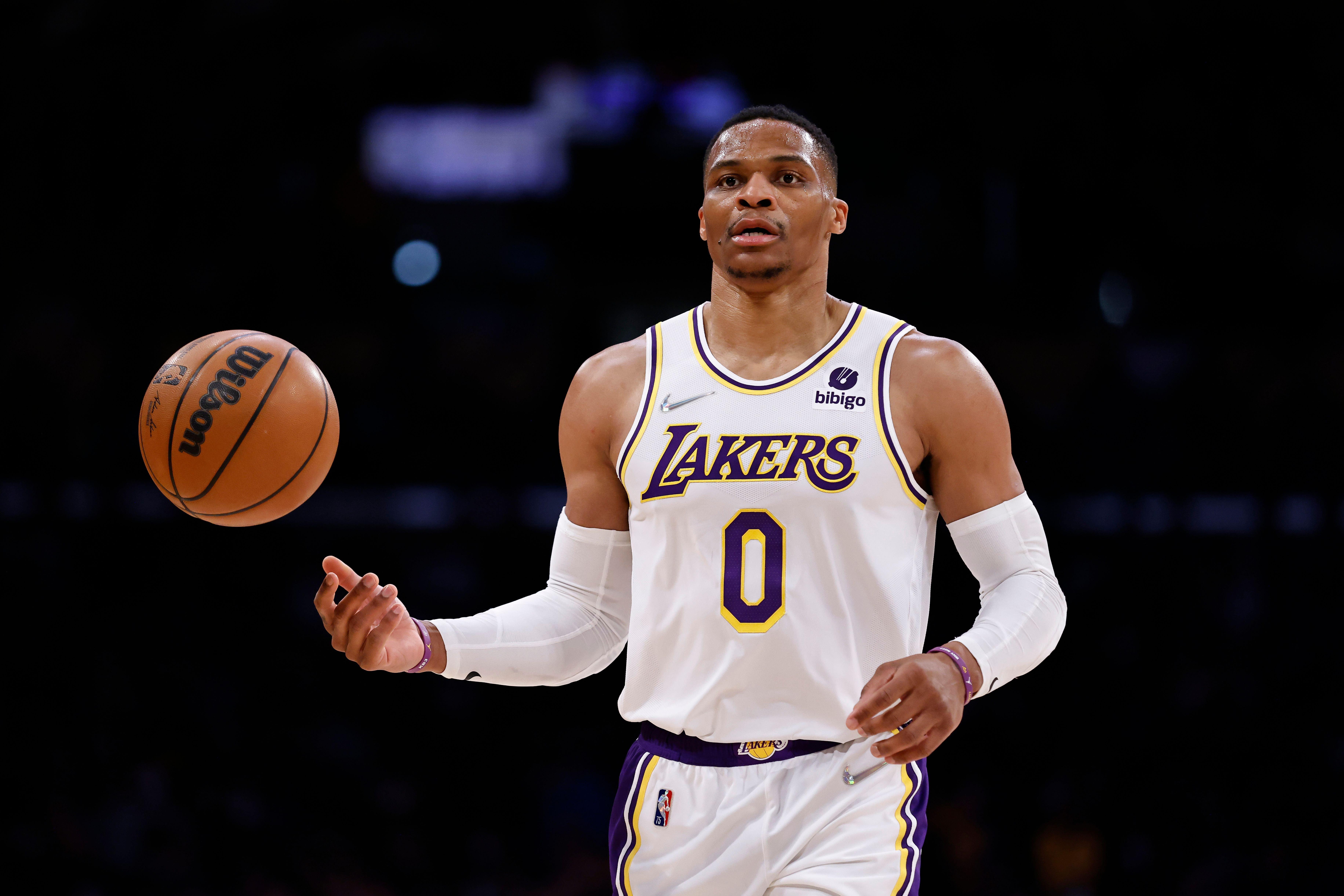 As of now, it's crystal clear that Westbrook is not the third star who can help James and Davis carry the Lakers to the NBA Finals and bring home another Larry O'Brien Trophy to Los Angeles. There are still plenty of games left for Westbrook and the Lakers in the 2021-22 NBA season, but there are already growing speculations about their inevitable divorce. One source who spoke to Stein said that it would be "impossible" for Westbrook and the Lakers to continue their partnership for another year. Meanwhile, according to Jake Fischer of Bleacher Report, there is a "mutual interest in finding Westbrook a new home this summer."