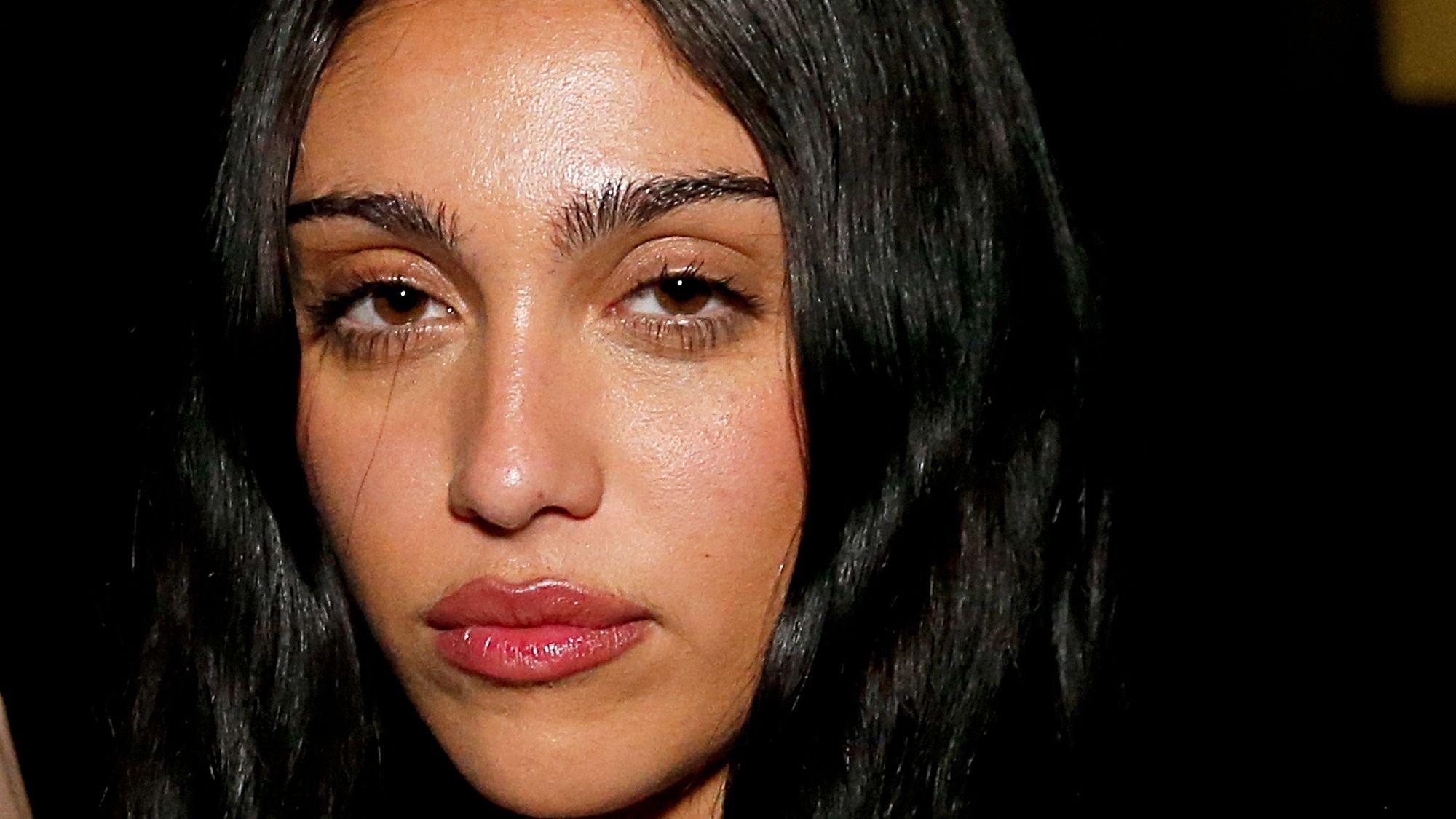 Lourdes Leon Shows Backside In Dangerous Minidress
Lourdes Leon was squatting down by a bed and managing to both showcase her backside and a very glam minidress on Instagram last year. The rising model and daughter to "Music" star Madonna was backing it up for her followers as she shouted out a series of brands in a rather provocative photo - some might say Lourdes is a chip off the old block.
Lourdes, 25, is now the face of Kardashian-adored designer Thierry Mugler, although it was lesser-known labels she was name-dropping in this shot. Check it out below.
Article continues below advertisement
Racy Shot In Glam Dress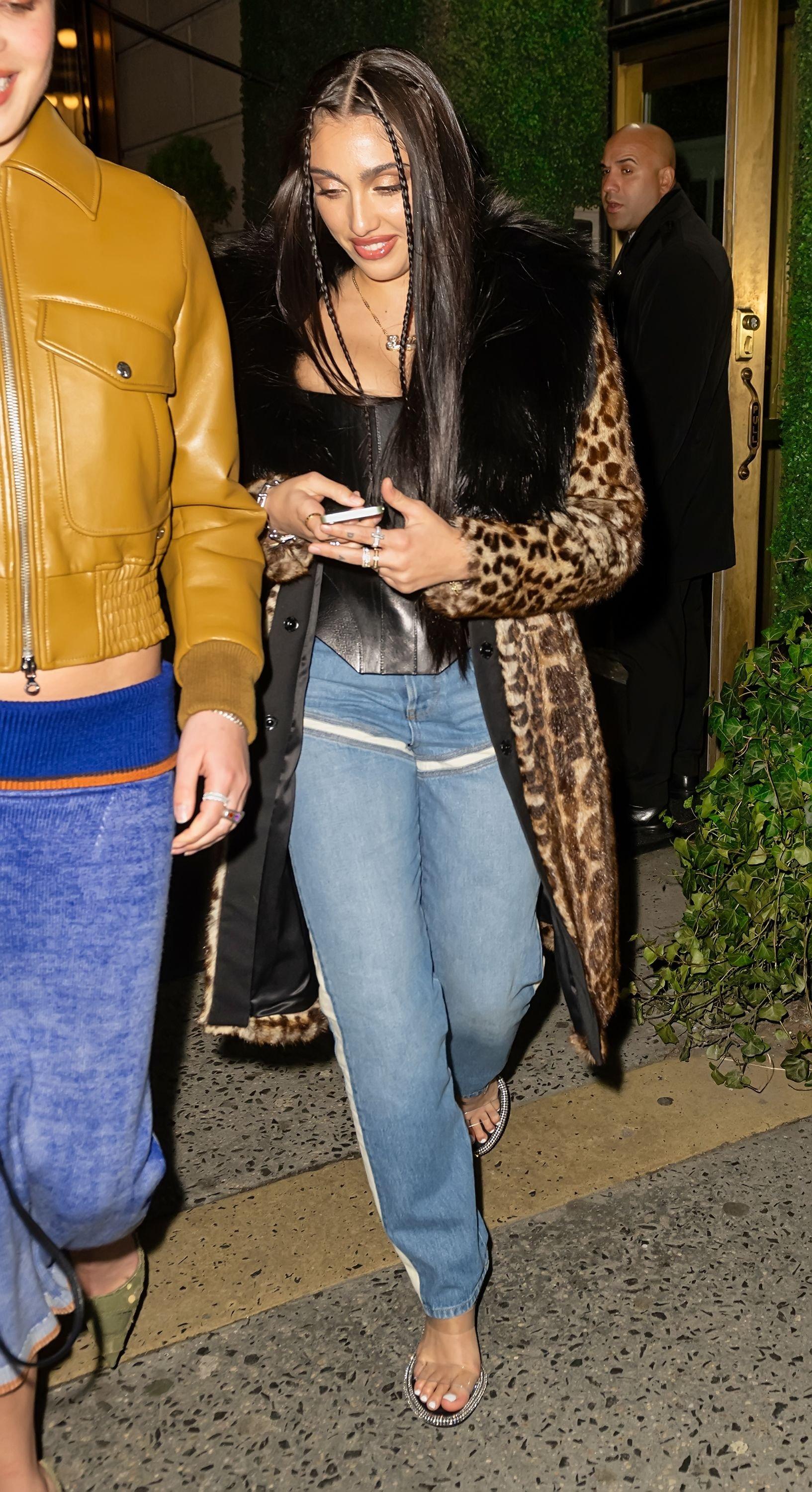 Scroll for the photo. Lourdes shot up trends last year as a surprise face on the 2021 Met Gala red carpet. The California-born sensation, carving her own career path away from just being "Madonna's daughter" these days, showcased her famous figure while crouched down and by a bed covered in a pink bedspread. Despite the low-key setting, Lourdes wore a shimmery and segmented-fabric minidress in purple, also opting for a backless finish.
Lourdes also wore chunky black high heels and semi turned around - fans saw half her face.
See More Photos Below
With comments disabled, but gaining over 25,000 likes for her post, Leon wrote: "@barragan by @thisismayan @jenny.shoo.pumps @zaraeloise @alliesmithmakeup @evaniefrausto @naominailsnyc."
Posts have been controversial overall from Lourdes, who debuted her Mugler promo by whipping her hair while in a sexy corset. The star has also claimed that social media platform Instagram has been deleting her posts, possibly for being a little too adult.
Article continues below advertisement
Says Instagram Deletes Her Stuff
The Savage x Fenty face, who has walked for singer Rihanna's best-selling lingerie brand, last year wrote: "Instagram had the audasssticy to remove this post for " violating community guidelines". Just wondering if the guidelines are "must be basic influencer with no taste or style" because I'm confused." Here, the brunette was posing from a bed in a slip dress - nothing Instagram hasn't seen from other stars before.
Met Gala Appearance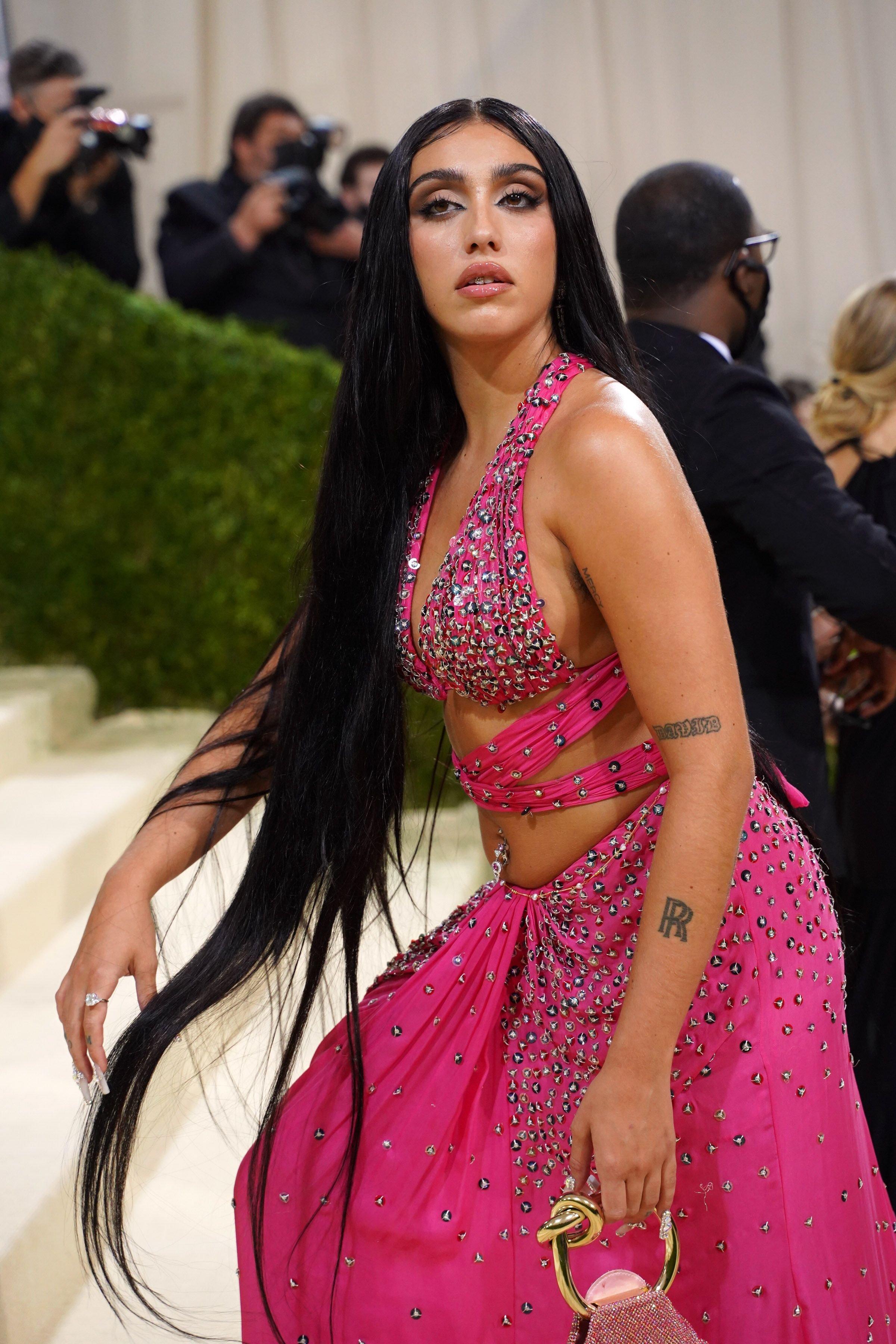 Lourdes was, of course, quick to share her Met Gala appearance and the Moschino dress she wore back in September 2021. Showing off the plunging and hot pink gown, she wrote: "ASF 💖💖 MERCI @moschino @jeremyscott BEAT by @marcelogutierrez hair laidt by @evaniefrausto and @naominailsnyc on claw dutyyy 😜."