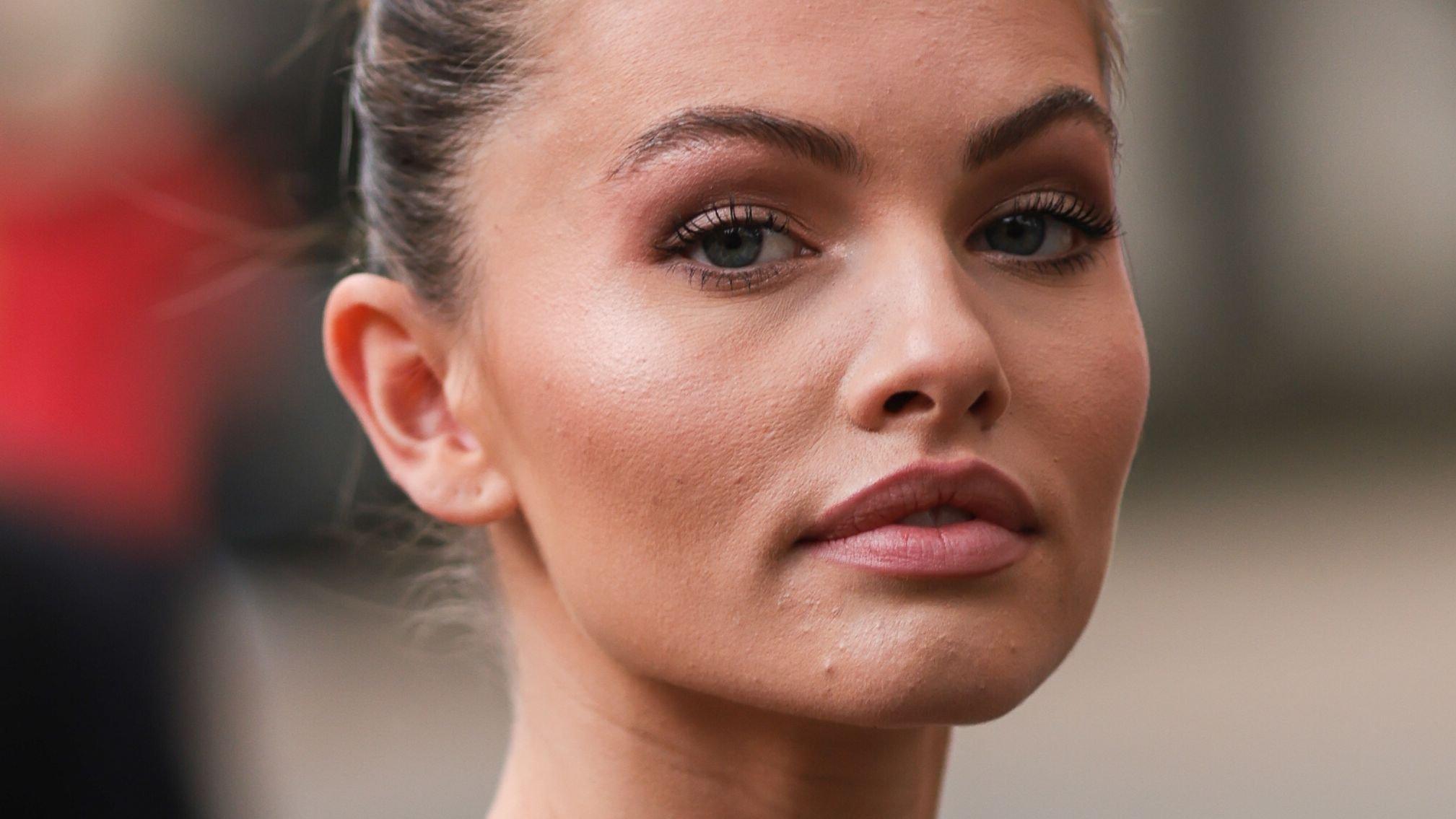 Thylane Blondeau In Bikini Sunbathes On Palm Tree
French model Thylane Blondeau, known as the world's "Most Beautiful" girl, has been turning heads as she tops up her tan in a bikini snap. The 20-year-old social media sensation has been making fashion headlines this past year - she was invited to the 2021 Miu Miu Fashion Show - but it was swimwear action and time off in July of last year as Thylane took a break from the day job.
Posting for her army of Instagram followers, the Cacharel spokesperson stunned while in a bikini and shorts look. Check it out below.
Article continues below advertisement
Stuns In The Sun
Scroll for the photo. Thylane was seen bronzing herself poolside and amid lawns as she tagged herself in Ibiza, Spain. The Paris-based star showed off her long and toned legs while in gray denim hot pants, also rocking a bralette-style bikini top peeping her taut abs. Blondeau donned shades, but fans could see peaceful closed eyes as the snap also showed her with one hand to her head.
The sweatpants influencer opted for unusual positioning seen resting on a lateral palm tree trunk - a little something unusual for her fans.
See More Photos Below
Fans have now left over 64,000 likes - Thylane continues to rack up followers and is already kept tabs on by the likes of former Disney star Bella Thorne and Bravo face Lisa Rinna. The model has also been making headlines for landing fresh gigs, this as she fronts lingerie brand Etam and Italian designer Miu Miu. "Summer essentials 🦋 #miumiu#miuspirit#miumiumaritime 💕," she wrote last summer while posing in a head-to-toe Miu Miu look complete with one of the brand's handbags.
Article continues below advertisement
Reveals Her Hidden Talents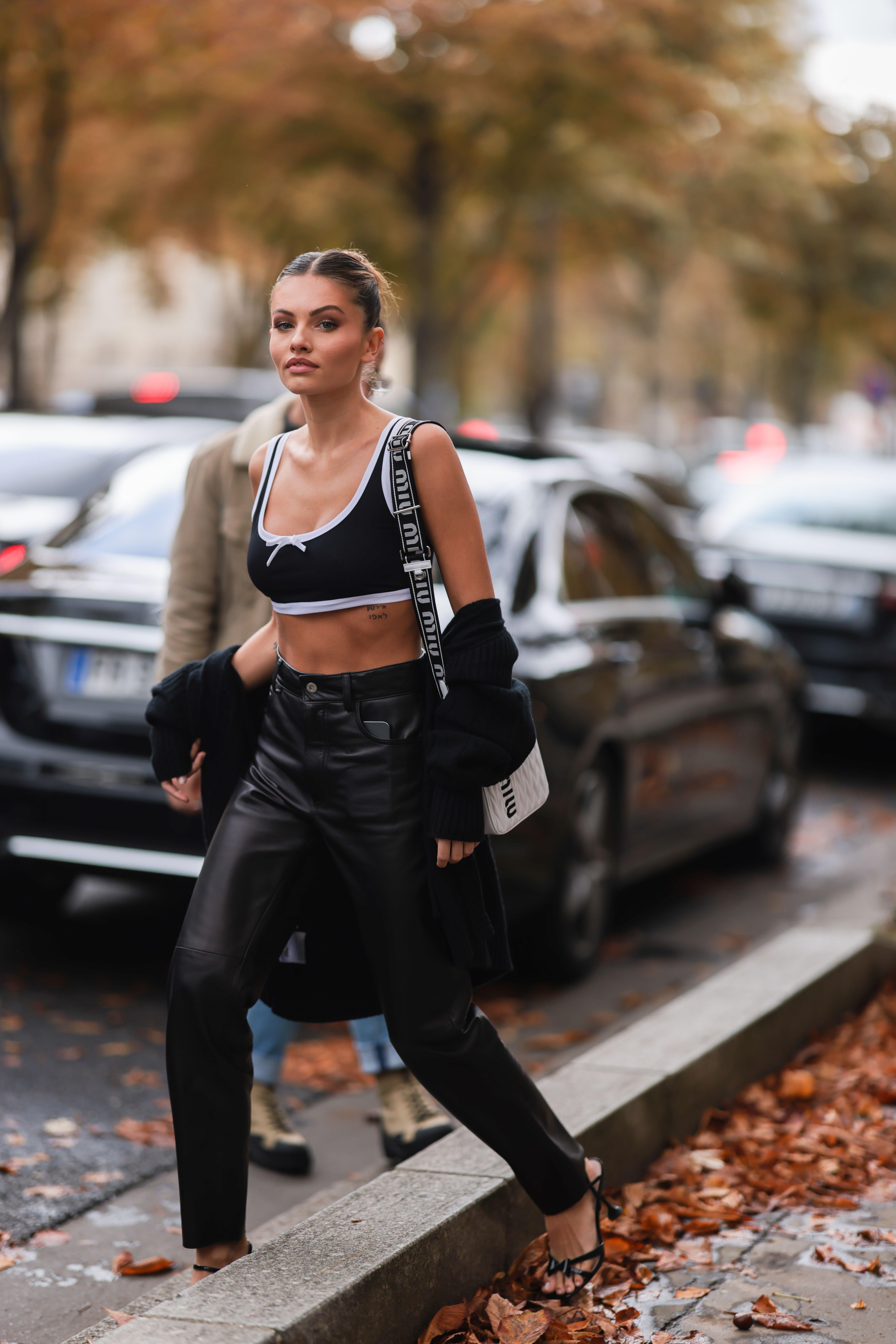 The Starbucks lover, who is proving a hit with her No Smile clothing line, has been showing she has many strings to her bow. When asked if she has any hidden talents, the Aix-en-Provence native replied:
"To be honest, I do not like to talk about myself. It's funny, is not it? But I play the piano, guitar and drums. And I'm singing. But I'm terribly embarrassed about everything I do."
Sticks To Her Guns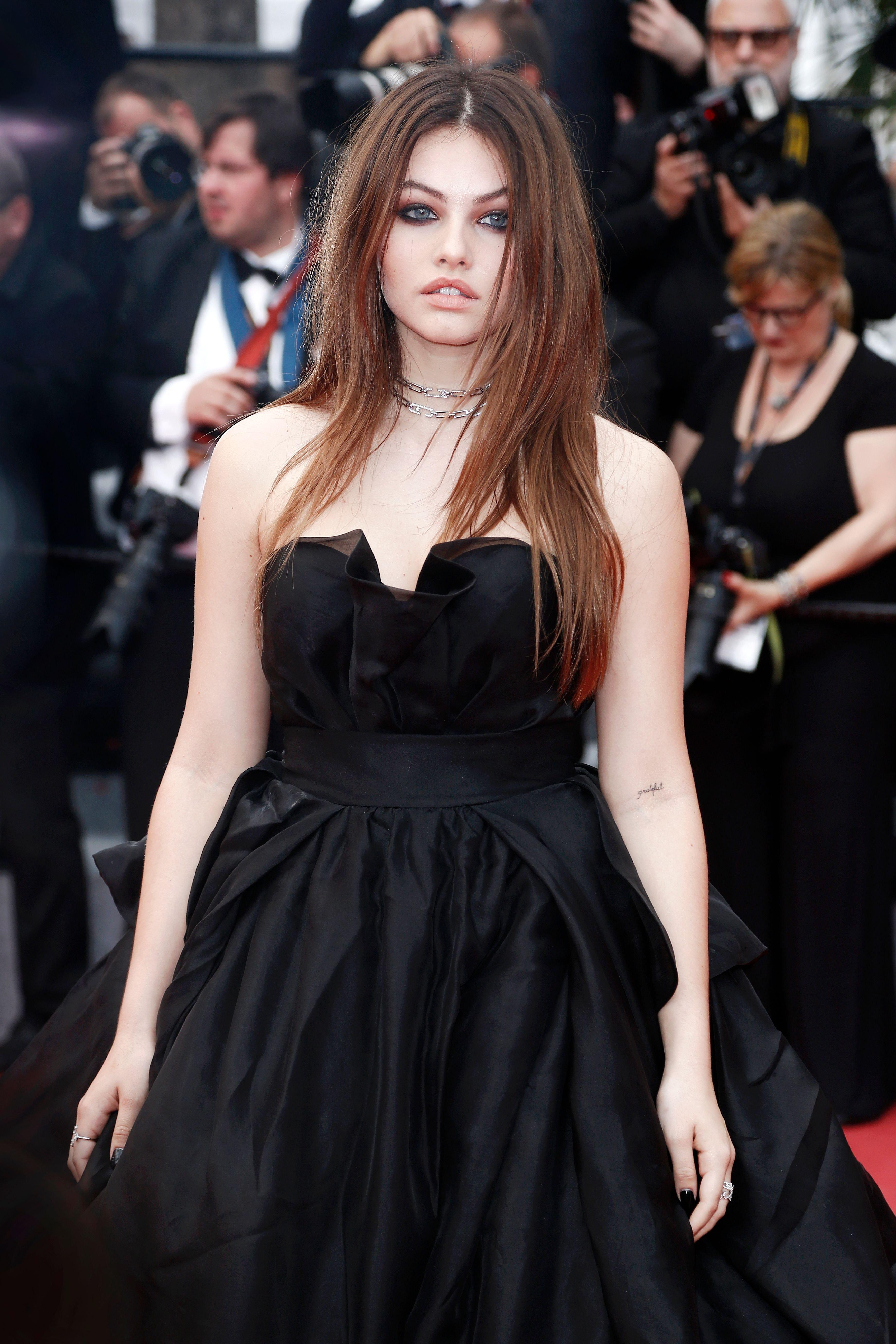 At the time of the L'Officiel interview, Blondeau had yet to launch any brands. Speaking of her style icons, she listed:
"Bella and Gigi Hadid - these are my sources of fashion inspiration." Thylane continued: "And I'm looking for my style. Rather, I'm seventeen and I'm trying to find my own style. I'll launch my own brand in September and you'll see."