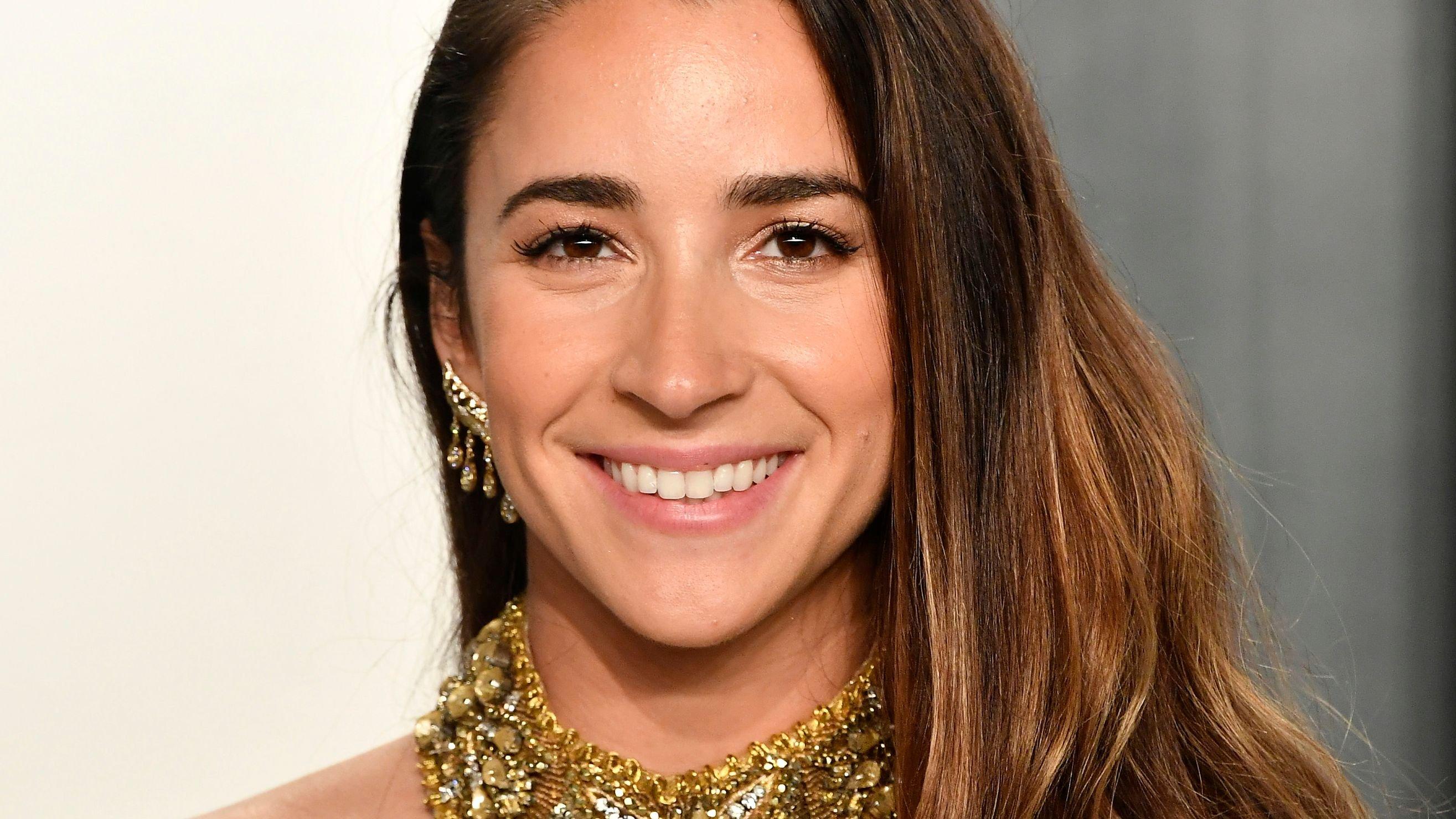 Olympian Aly Raisman In Bikini Shares Traumatic Bullying Experience
Aly Raisman stripped down to her bikinis to bring awareness to body positivity and share an important message to her followers.
The Olympian took to Instagram to share her experience with being body-shamed and bullied in middle school. The heartbreaking experience left her almost traumatized and ashamed of her body, but the athlete fought back with loads of self-love and confidence.
Scroll down to read about her experience.
Article continues below advertisement
Body-Shamed For Her Muscles
In the Instagram photo, Raisman can be seen wearing a brown bikini from Aerie. With her long hair down and barely any makeup on, the athlete's vulnerability was captured in the photo.
In the caption, Aly opened up about middle school memories that hurt her deeply. She started by declaring her love for gymnastics, then went on to say that bullies made her question herself and want to hide her muscles.
"When I was in fifth grade, a few boys in my class told me my muscles were gross and I looked like I was on steroids. They began running around the playground calling me "roids." I walked away with my head down, fighting back tears," Raisman wrote.
No To Body-Shaming
She continued with a reminder to everyone to use their words kindly.
"I wanted to write this post to remind you all to be kind to one another and remember your words are powerful... I also hope we can work together to educate young boys and girls about the damage of body shaming and the impact it has on body dysmorphia."
Raisman's body positivity message also included a nod to partner brand Aerie, who spreads self-love inspiration by not retouching any of their photos.
Article continues below advertisement
Proud Of Her Body
Her determination to succeed and love for her craft helped her push through the tough times. Now, the six-time Olympic medalist is not afraid to show off her muscles and be the "boss of her own body."
To show just how comfortable she is in her body now, Raisman celebrated International Women's Day by reposting her Sports Illustrated nude photo from the #MeToo issue in 2018. The artistic image features Aly's sans clothing and empowering words written on her skin.
Boss Of Her Own Body
In the Instagram post, the ex-Olympian highlighted the importance of self-love. She also made a call for men to be more helpful to women's plights.
"let's stop shaming women and girls for what they wear. PLEASE. A woman or girl is NEVER asking for it by what she is wearing or what time of night it is or how much she's had to drink. A SEXY OUTFIT IS NOT AN INVITATION."