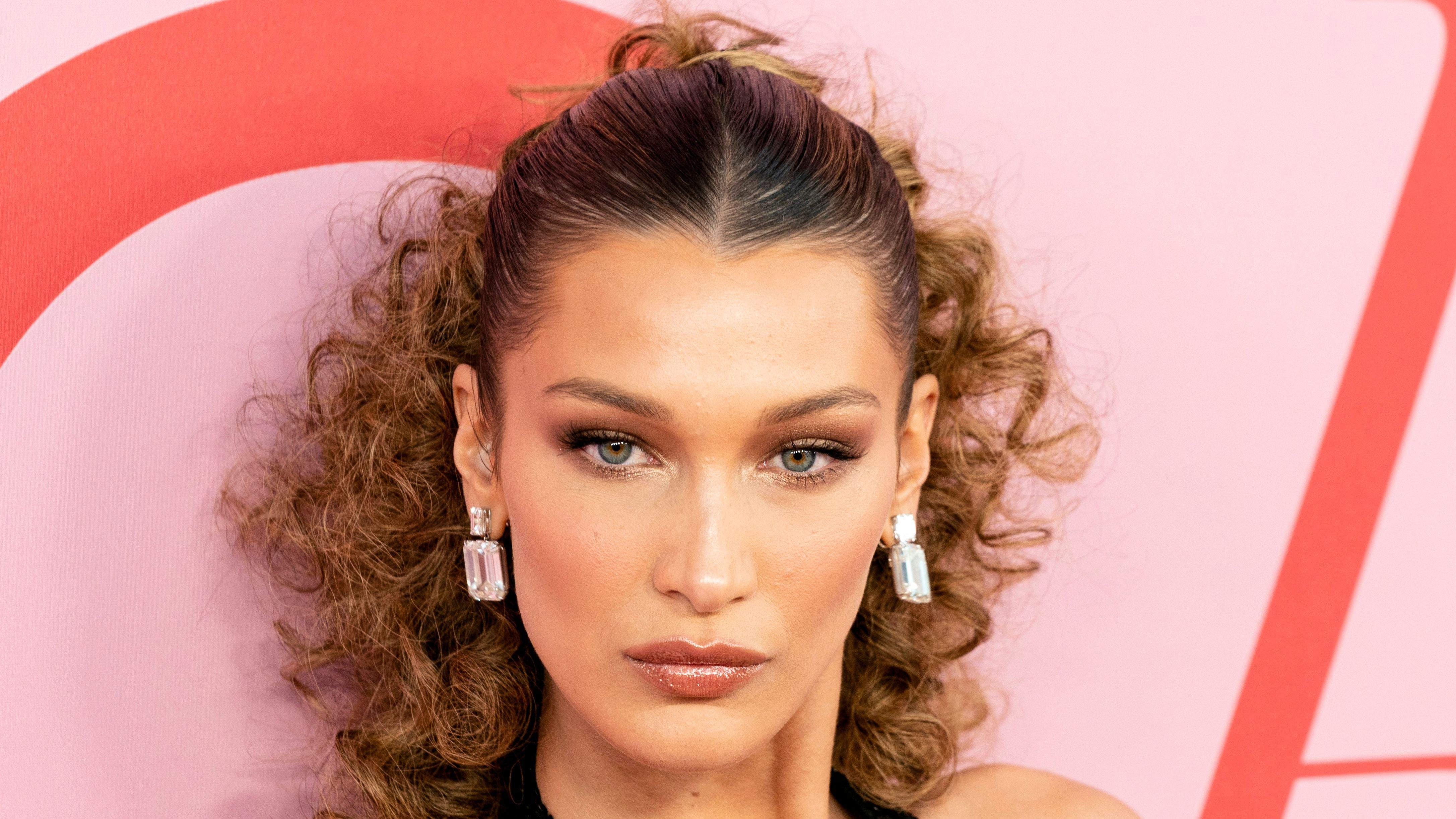 Bella Hadid Opens Fendi's Fall/Winter 2022 Collection Runway Show
Fendi's Fall/Winter Collection for 2022 is here, and the runway had a surprise guest - 25-year-old Bella Hadid. Bella led a runway of 52 earth-toned looks reminiscent of divine femininity and resilience, which the models portrayed with their straight faces. The model opened the Milan Fashion Week show in a sheer dress accessorized with gloves, a purse, and a fur jacket.
Bella's sheer dress had a red hemline and two long frills on the front, while she wore block-heeled sandal pumps and clear glasses to complement her sleek wet black hair. Underneath her see-through casual wear, the model had a frilly nude bikini which she exposed in a BTS on her Instagram page.
Article continues below advertisement
Inspiration From Karl Lagerfeld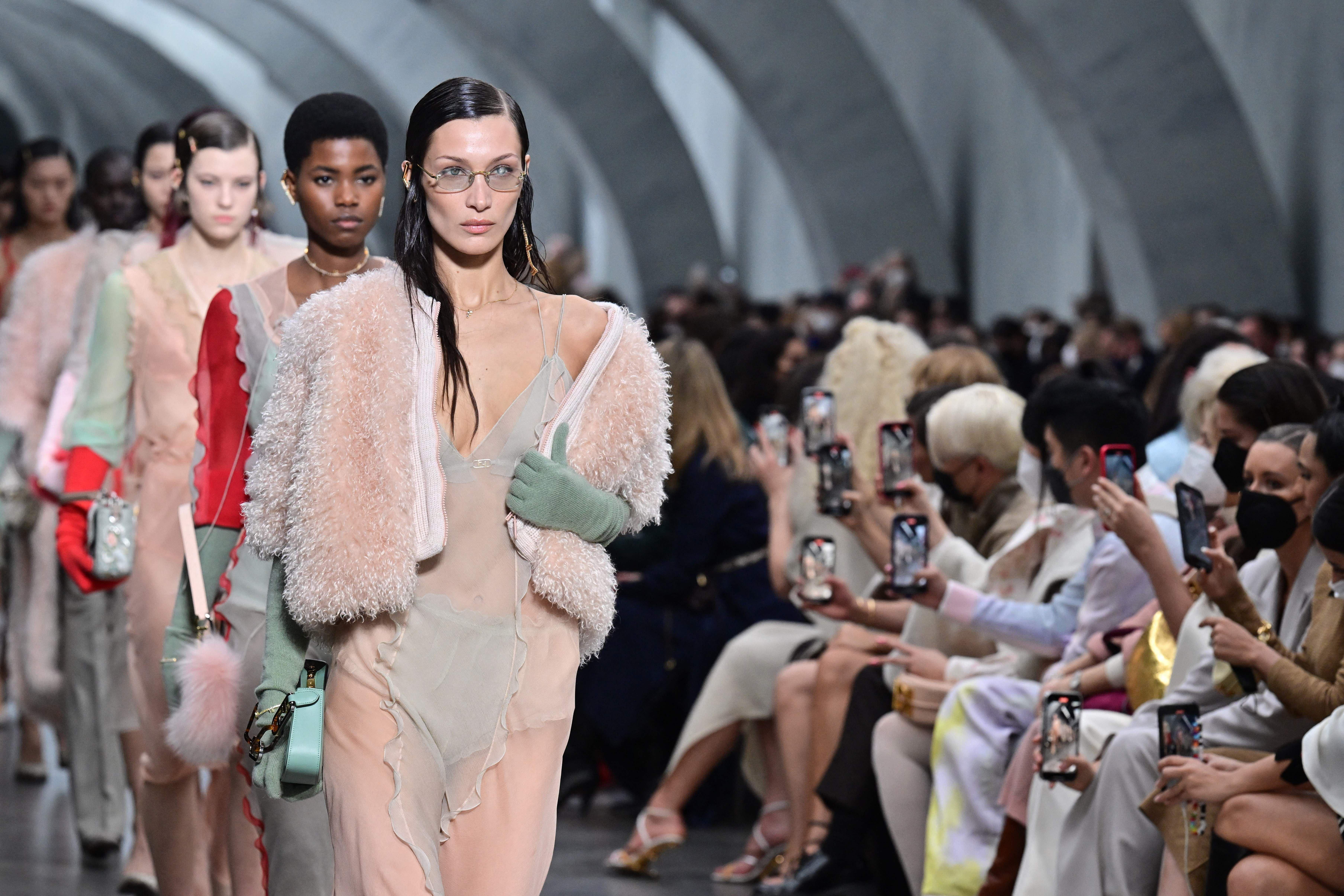 Creative Director for Fendi Fashion House Kim Jones said he got inspiration from Delfina Delettrez. A light bulb lit up in his head when he saw the French jeweler in her mother's vintage Memphis-print blouse, a 1986 collection designed by Karl Lagerfeld.
Kim decided to go back to the basics and dip from Fendi's archives remixing the late Fashion Icon Karl Lagerfeld's designs. She put the Eighties print on the research rail then blended it with Fendi's SS2000 collection to tease out the subtle nudes and earthy tones he envisioned, and it worked well.
Article continues below advertisement
The Fendi Fall/Winter Collection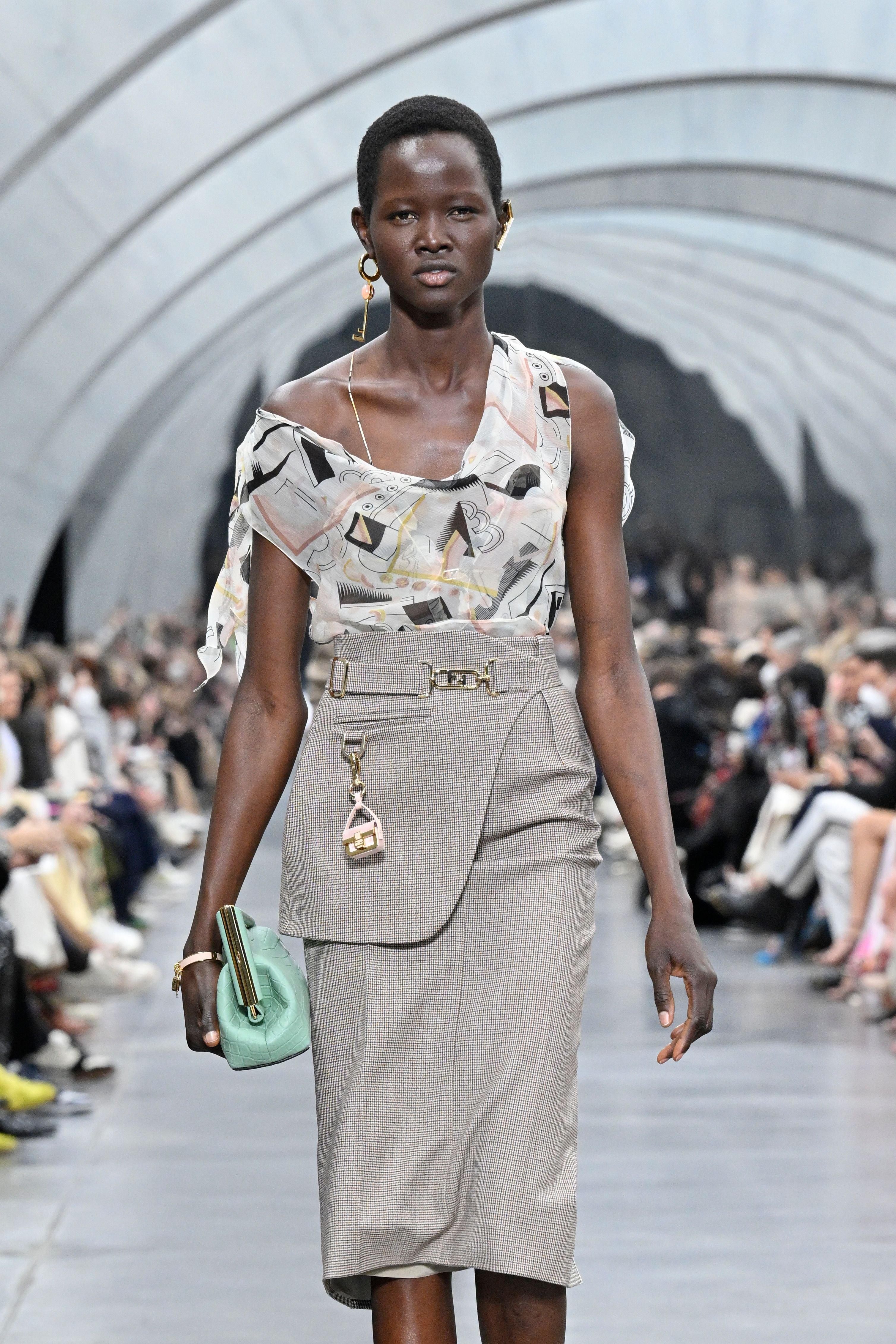 The collection is filled with vintage slip dresses, scant-clad tops, loose-fitted pants, and jumpsuits accessorized with elbow-length opera gloves in cotton and figure-hugging jackets in Tweed and Faux-Fur.
The lean-cut tweed jackets had soft-shaped waists that hugged the model's waistlines, while the straight upturned collars represented strength. What's most interesting about this collection is the attention to detail. Take Bella's shoes, for instance, the block heel is a wood-like material formed in the signature Fendi logo (two Fs), and the purses with gold chain hands link together with the Fendi logo.
Returning Trends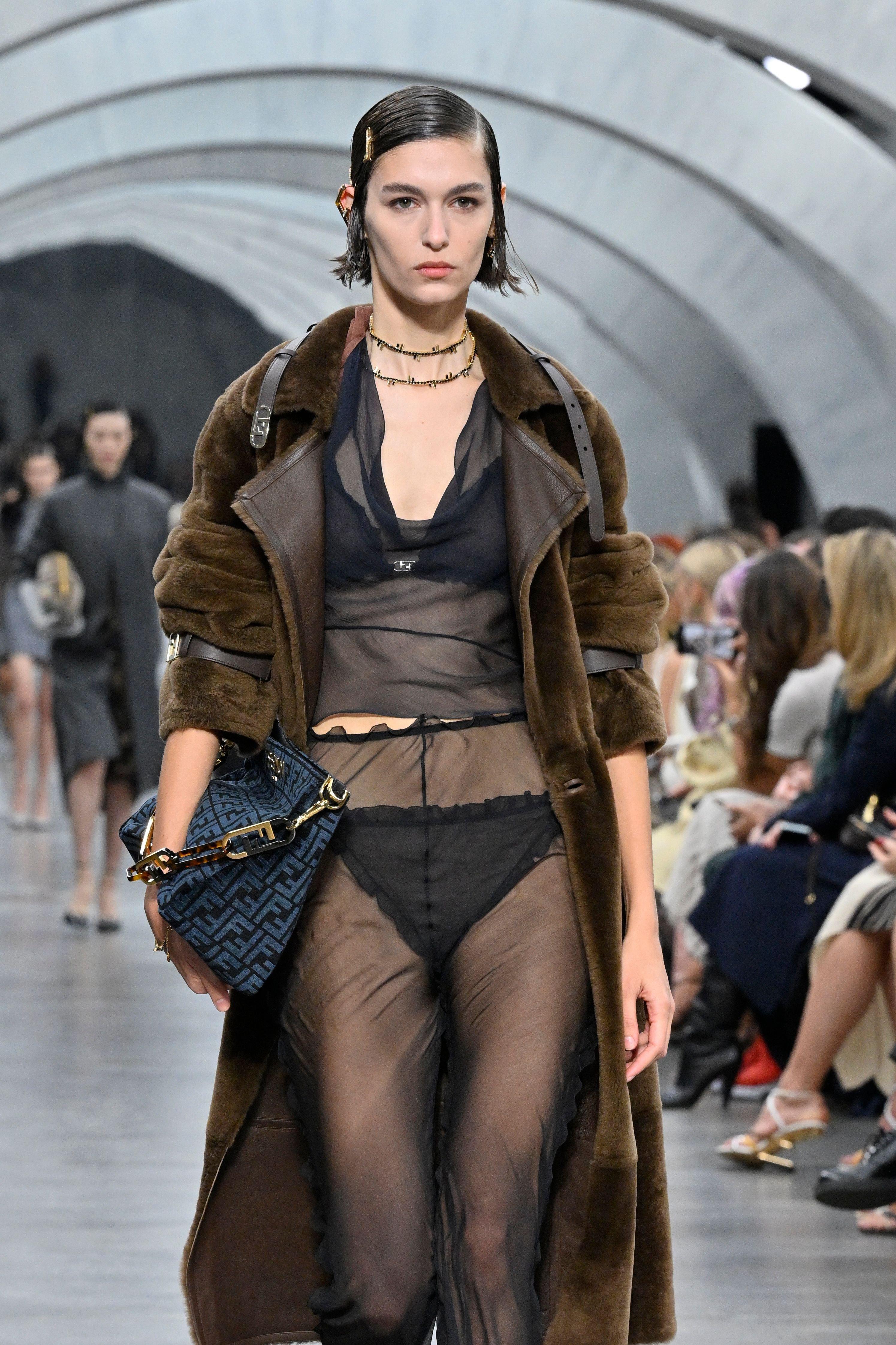 According to Kim's Collection statement,
The best place to explore the FENDI archives is through the Fendi wardrobes. And these are collections which, although they come from the past, feel very now.
-
Truer words have never been spoken because everything trending today was done at least 20 to 30 years back, and that's the beauty of fashion. Your vintage outfits will come back in style if you wait long enough.
The Divine Feminine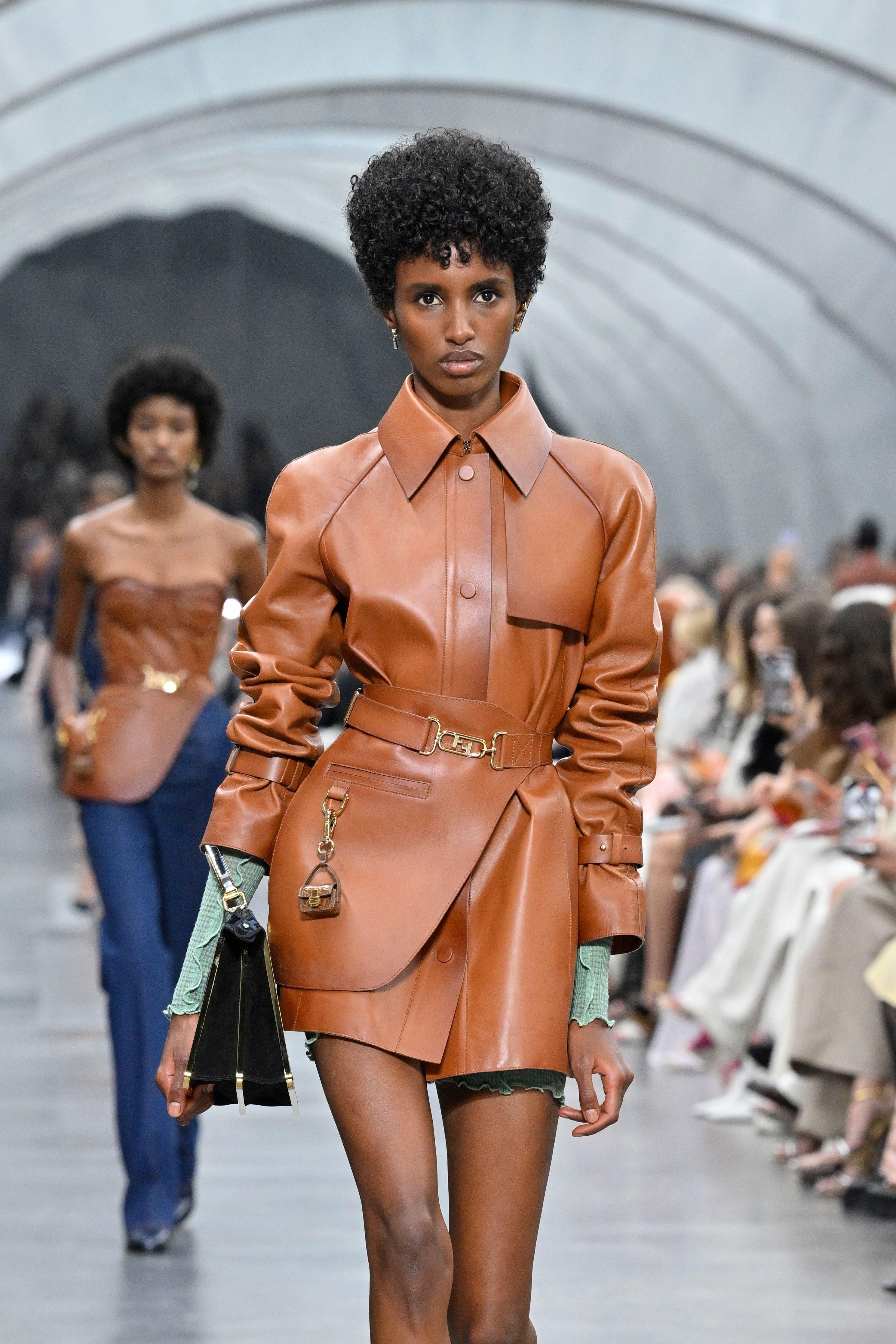 The combination of soft dresses and tops with tapered pants, skirts and jackets blended the past and present in such a way that it reflected the image of the modern woman just like Kim intended. She's all about her business yet still retaining all that makes her feminine.