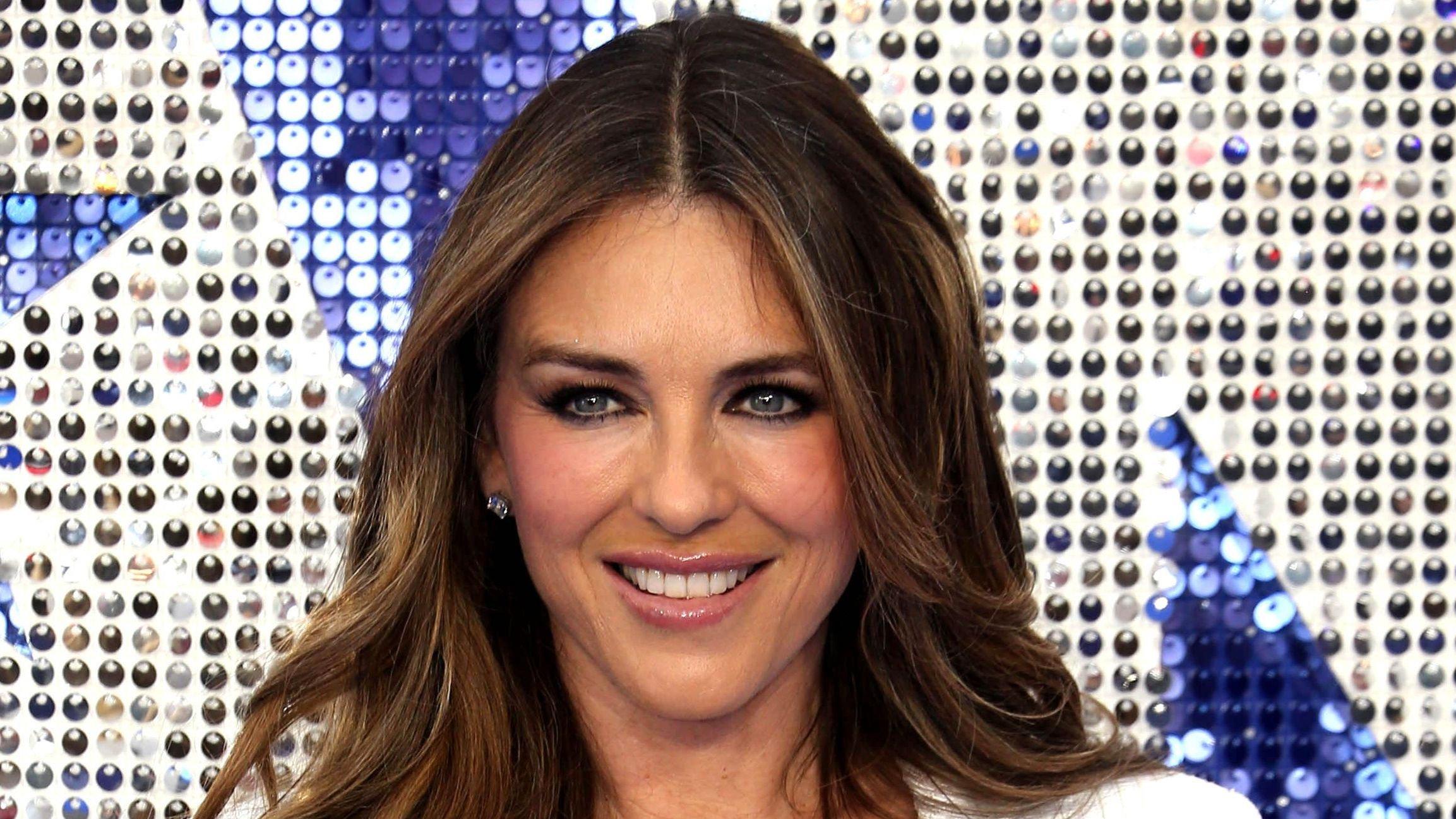 Elizabeth Hurley Hikes Roberto Cavalli Dress
Elizabeth Hurley, 56, stepped out for the first time since her injury to attend a very special birthday party. The British actress decided to flex the ankles by attending Dame Joan Collins' 88th birthday party/wedding anniversary. If there ever was a reason to leave the house, well, that was one. Instead of visiting a boutique and splurging on a new dress, Elizabeth joined the recycling trend by picking a classic Roberto Cavalli from her wardrobe.
Article continues below advertisement
Mother And Son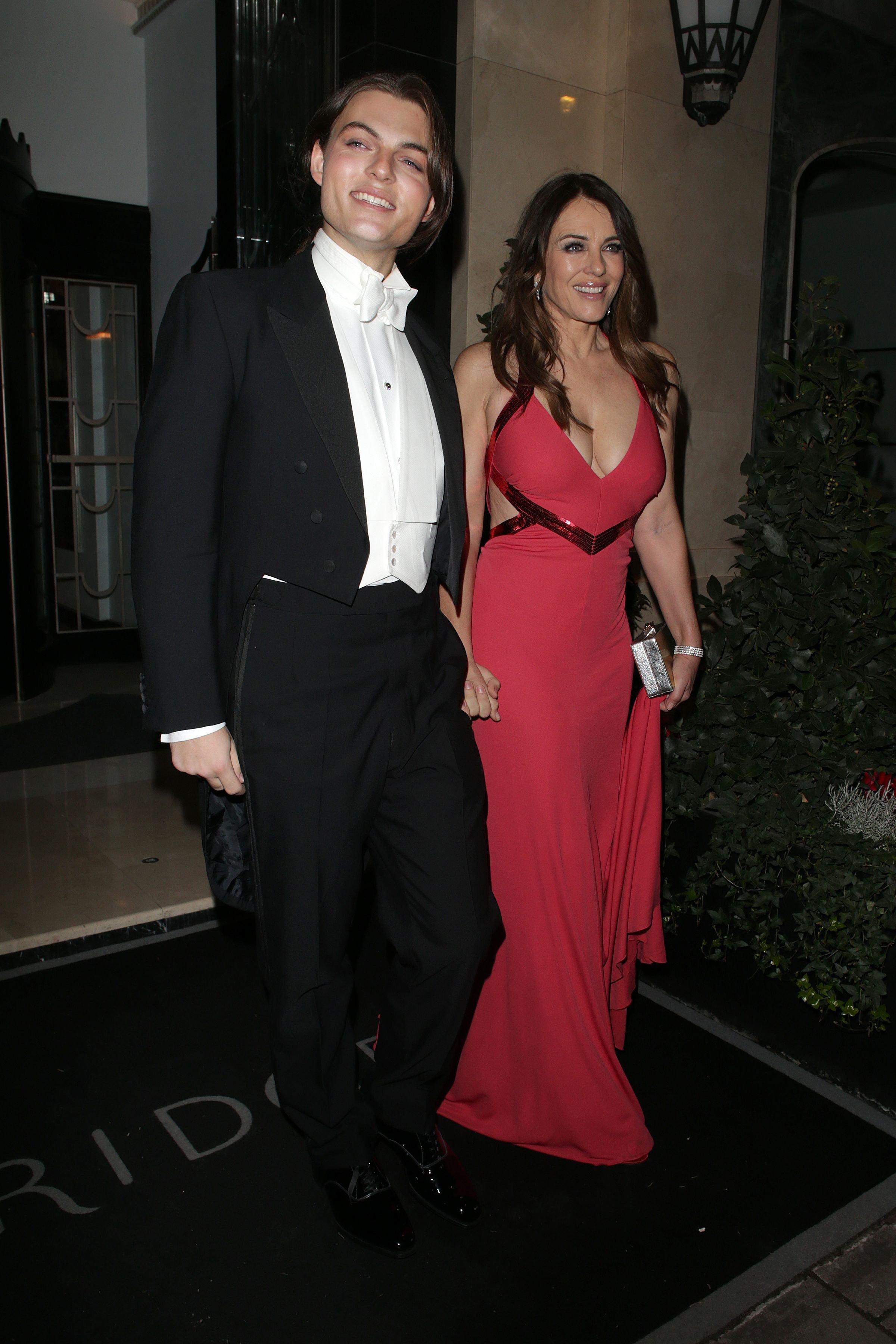 The Royals actress stepped out with her model son, Damian, as her plus one. The cherry red dress with Wonder Woman-style harness hugged her curves and exposed ample cleavage from its plunging neckline. The openwork back displayed her toned back, and you can tell she takes back days at the gym seriously.
If we had banging bodies that didn't age for 13 years, too, we'd never buy new clothes. Besides, it's a Roberto Cavalli; it can never go out of style! She paired her outfit with a rectangular-cut silver clutch purse and let her brown hair down. Damian also looked dapper, accompanying his mother in a classic tailcoat and white vest.
"I finally left the house. I shopped from my closet and a @roberto_cavalli from 2009 fluttered its eyelashes at me."
Compulsory House Confinement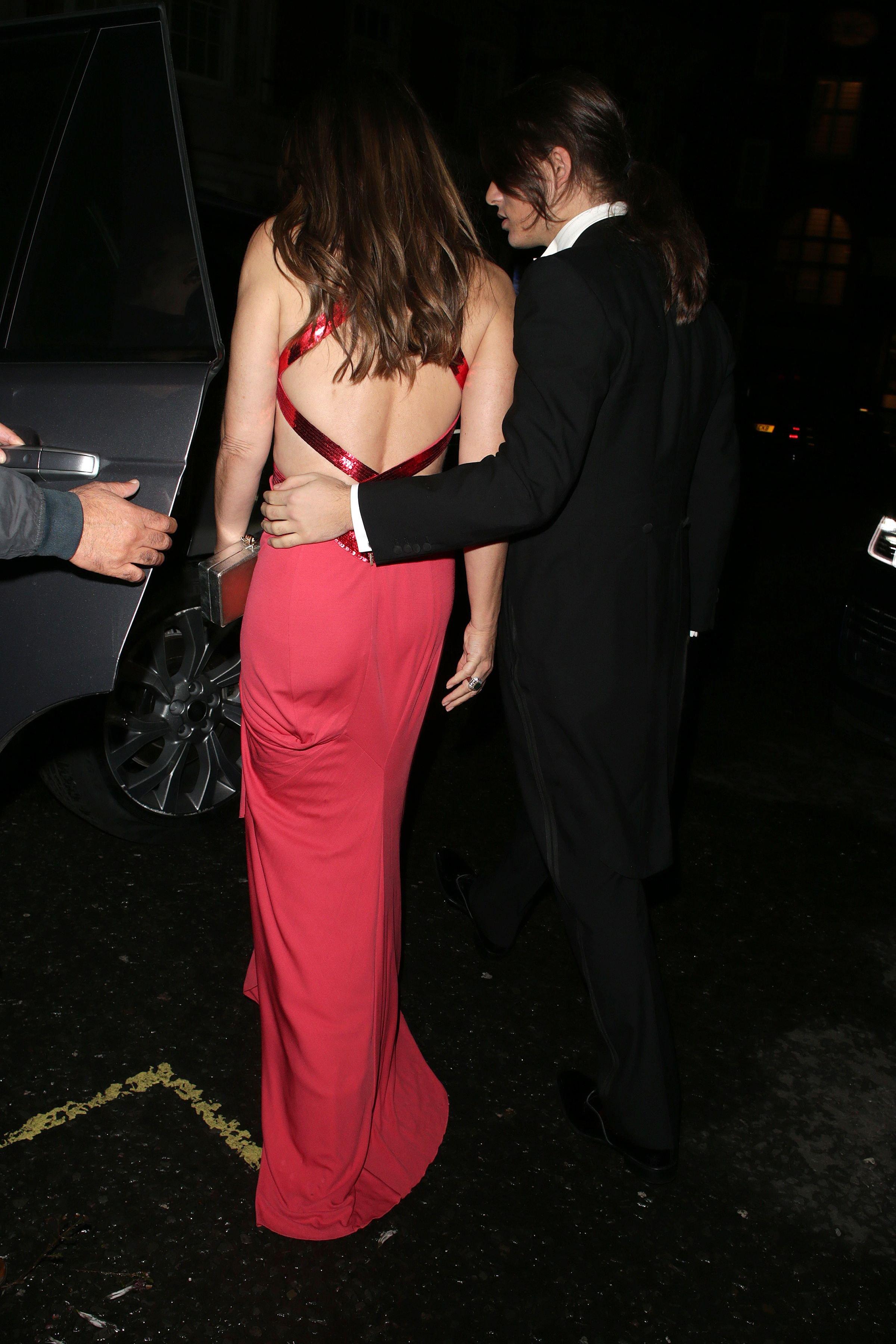 Elizabeth had a freak incident that confined her to her home for most of the last holidays, including the first month of the year. She sprained her ankle during her final days filming the movie Christmas In The Caribbean. She had to use crutches for a long time and stay at home while others went out partying. Unfortunately, it wasn't one of those short-term sprains that a pack of ice and massage could fix.
Got this shot whilst on location filming Christmas in the Caribbean - just before I sprained my silly ankle. Now, still on crutches and lying on the sofa, eating chocolates and feeling sorry for myself.
-
Article continues below advertisement
A Versace Christmas
The 56-year-old British actress didn't stay down for long as she made sure to dress up for Christmas even with her ankle injury. She wore an SS22 pink Versace metallic minidress like Bella and Gigi Hadid modeled last month. The cowl neck exposed her cleavage and the high-slit her thighs. She managed to strike a pose that had her 2.3 million fans doubting the existence of her ankle sprain.
Play Pretend
Because of her compulsory house arrest, Elizabeth entertained her followers with bikini and beach photos from her archives. It was also her way of escaping reality, but we hope this outing broke the stay-at-home jinx, and we'll see our favorite Queen back in fancy dresses more often.