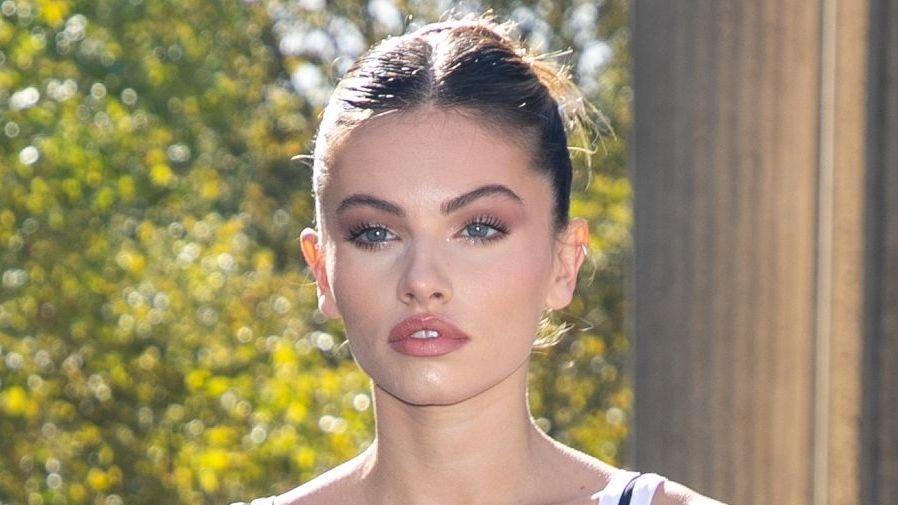 Thylane Blondeau Serves Fresh Faced Beauty
20-year-old French model Thylane Blondeau's latest Instagram post would let you know why she earned the title of "The Most Beautiful Girl" in the world. She has a way of captivating her audience of five million without doing too much, and that's one of the things we love about her. Her modeling campaigns often highlight her beauty physically and facially because there isn't one unprofitable bone in her body (lol). If we looked as good, we would do it all too - Face Model, Cloth Model, Foot Model, Hand Model, you name it.
Article continues below advertisement
Bare-Faced Beauty
Thylane stole our hearts once with her blonde hair and bright blue eyes and hasn't stopped since then. The French model doesn't always stick to her natural hue, but she shines regardless, as seen in the post below. She wore her tresses in a chocolate brown shade and styled them in long loose wet waves as she lounged casually in bed.
Thylane Wishes Fans A Happy Valentine's Day With A Head Shot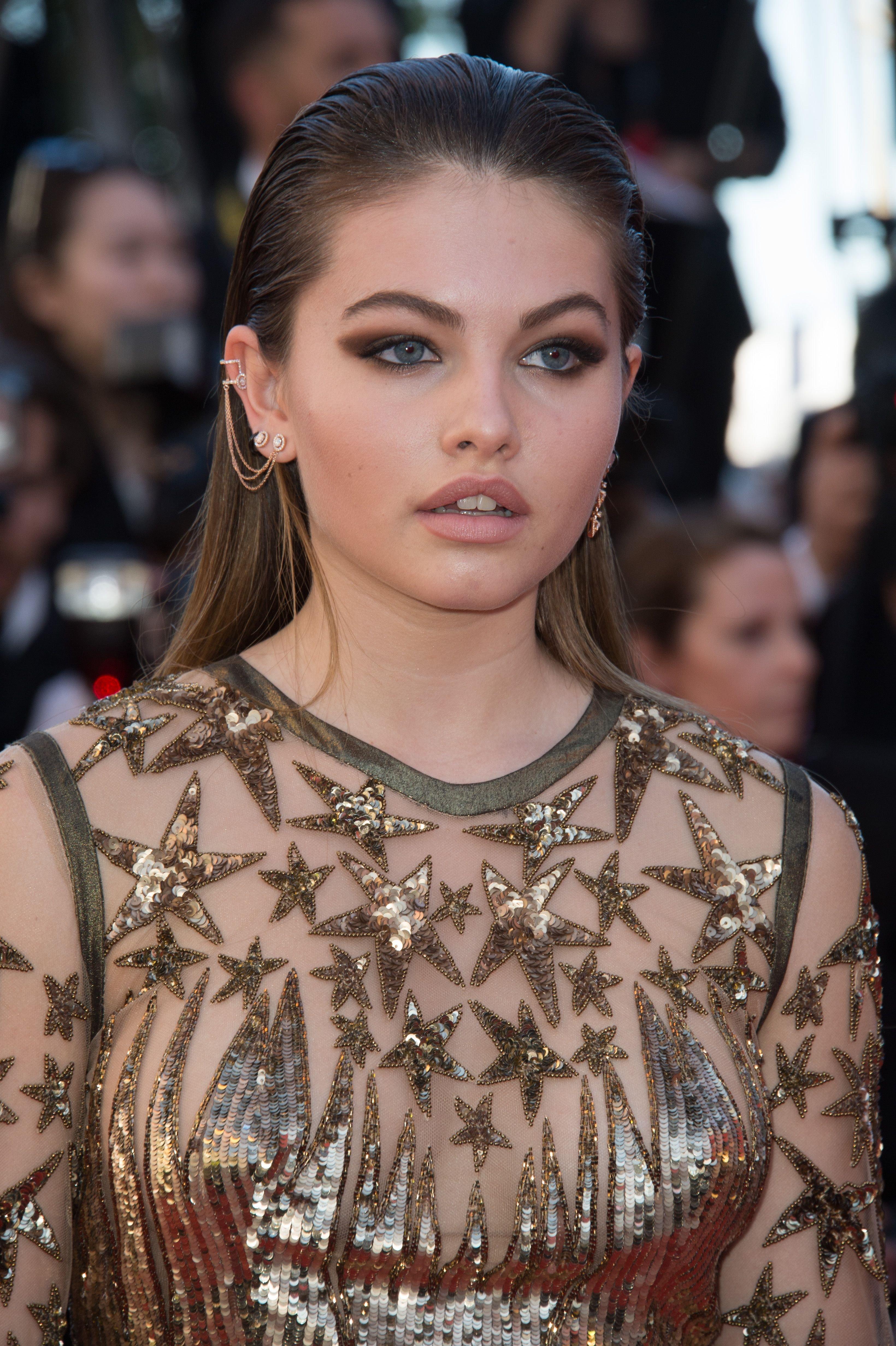 On Feb. 14, Valentine's Day, Thylane shared a side profile of her famous face to wish her followers a happy one. She wore a more defined makeup highlighting and contouring her cheekbones for flare as she parted her lips seductively. She accessorized with heart-shaped jewelry - two earrings including a stud and drop, and a double-layered necklace including a single heart pendant and multi-linked hearts.
Article continues below advertisement
Prada Baby
Thylane attended Paris Fashion Week in her natural blonde hair strutting the streets like her personal runway in Prada. She dressed in a typical Paris Chic fashion pairing a black and orange double-layered top with a micro-mini black skirt. The skirt had a bold buckle belt, while her top consisted of a long-sleeved black collar t-shirt and a short-sleeve crewneck sweater which she tucked partially.
TomBoy Chic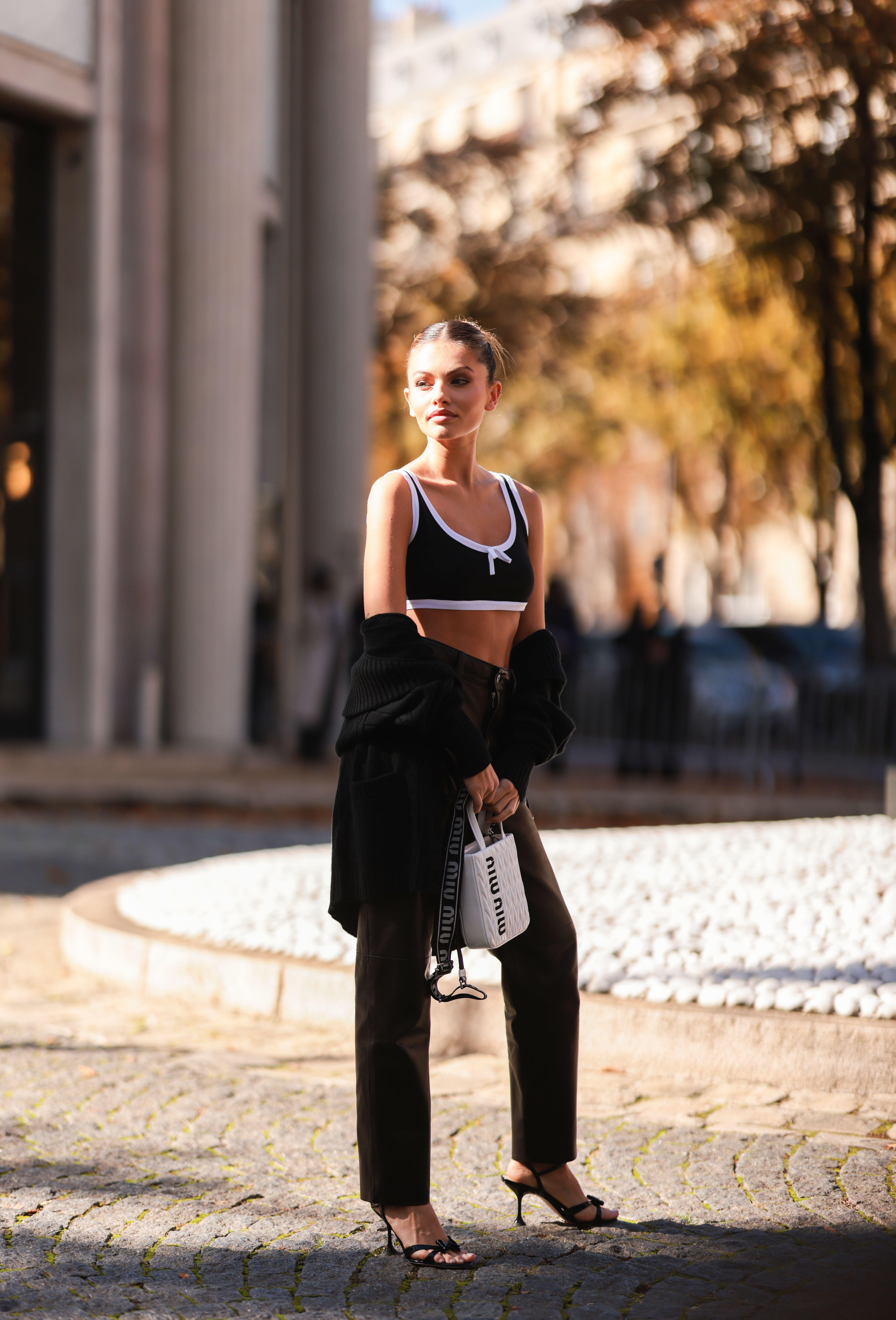 Another style Thylane pulls off so well is the chic tomboy look combining baggy sweatpants with tiny tank tops or cropped tops. The style does wonders flaunting her defined abs and toned body, as seen in the picture below. Thylane paired her sweatpants with Air Jordan sneakers and a navy blue face cap. She thrusts out her hips with one arm behind her as she takes a mirror selfie.