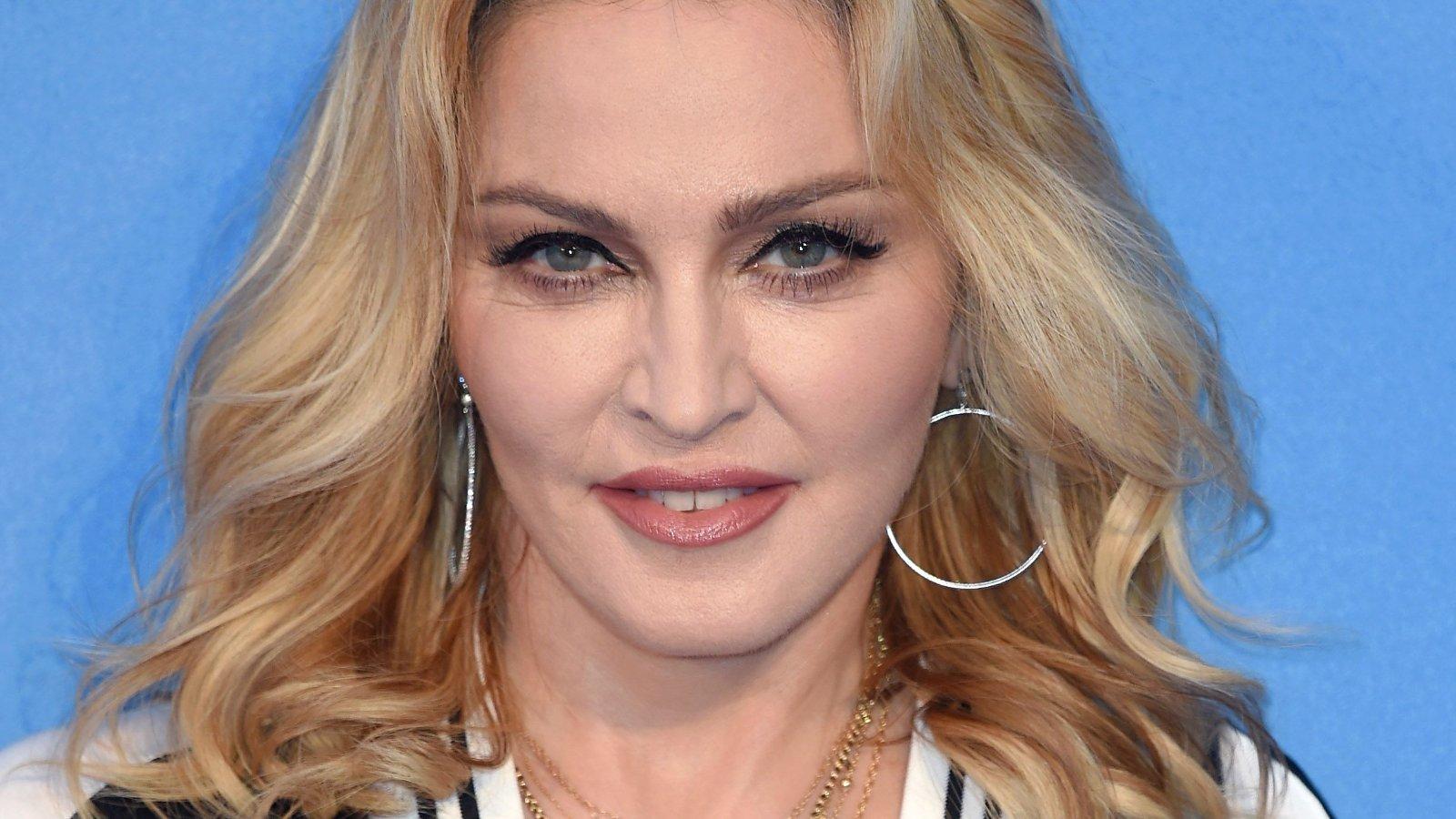 Madonna Quotes The Bible In Leather Corset
Madonna is once again stirring up controversy with her recent Instagram post, which involves sexy poses and a biblical quote.
The 63-year-old artist showed her edgy style in a leather-and-fishnet outfit and posed with her legs spread apart while slumped on a chair. She topped off the risqué look with a bible quote on the caption, which caused mixed reactions from followers. Some thought it was distasteful, while others praised her for her allure.
Scroll down to see the controversial photo.
Article continues below advertisement
Still Sexy At 63
In the photo, the queen of pop is wearing a corset-like outfit paired with a leather jacket and tall platform leather boots. She amped up the edginess by styling it with fishnet stockings, black gloves, and a leather conductor hat.
She loaded up on the bling and layered on several necklaces, and also wore a diamond-embellished M ring.
"For Ye Suffer Fools Gladly Seeing Ye Yourselves Are Wise……………… 2 Corinthians 11:19 🎭," Madonna captioned the photo collage.
Bible Quote?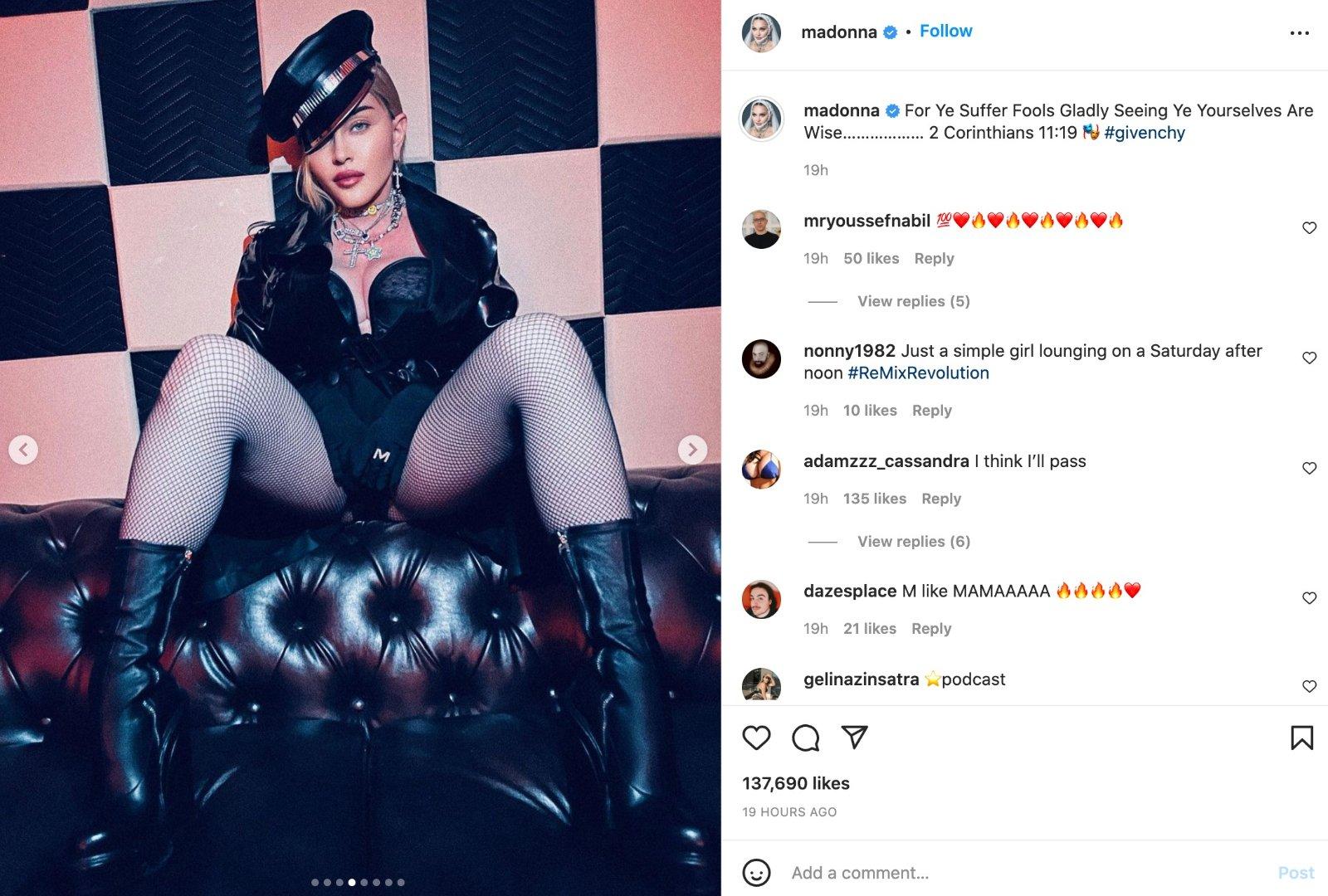 Madonna's fans flocked to the comments section to praise her with fire and heart emojis. Many were impressed that the musician still has sex appeal and an unbelievable figure.
However, there were also several who took offense over the biblical quote caption.
"You quote the Bible and sit with your legs spread apart to internet," one person pointed out.
"Are your legs permanentley held open, or is it a medical condition?" another one said.
Article continues below advertisement
Censored By Instagram
This isn't the first time Madonna ruffled some feathers with her provocative Instagram photos. Even the platform has tried to censor her by removing photos that violate IG's rules.
Last year, Madonna's photos were taken down because a small portion of her nipple could be seen. The artist, who proclaims she is here to "disturb the peace", fought back by reposting the photos, along with a lengthy statement about sexism, ageism, and misogyny.
Not one to back down from censorship, Madonna made sure to share her disappointment with her followers.
Free The Nipple
According to her, women's nipples shouldn't be sexualized because it is an important part of the female anatomy that nourishes the baby.
"As if that is the only part of a woman's anatomy that could be sexualized. The nipple that nourishes the baby! . Can't a mans nipple be experienced as erotic ??!!," Madonna said on her Instagram post.
"And what about a woman's ass which is never censored anywhere. Giving thanks that I have managed to maintain my sanity through four decades of censorship…… sexism……ageism and misogyny."