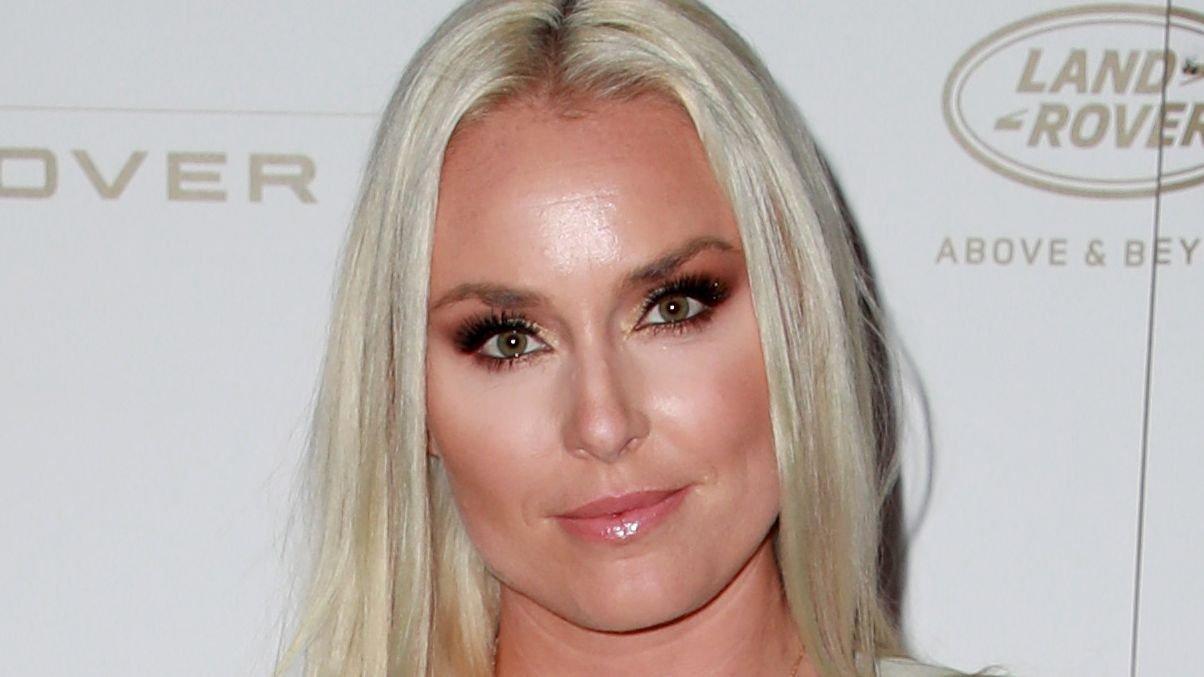 Olympian Lindsey Vonn In Gucci Leggings 'Ready To Boss Up'
Former alpine ski racer Lindsey Vonn is keeping busy with a lot of things post retirement, and she's doing it in style. The 37-year-old Olympic gold medalist may have hung up her skis as she switches careers, but she's replaced them with some ultra-chic footwear, looking all set to dip her toes in the fashion world.
Vonn took to Instagram recently with a stylish post captioned, "Ready to boss up this week! Have to move forward and keep working hard." Scroll to see it.
Article continues below advertisement
Gucci Gorgeous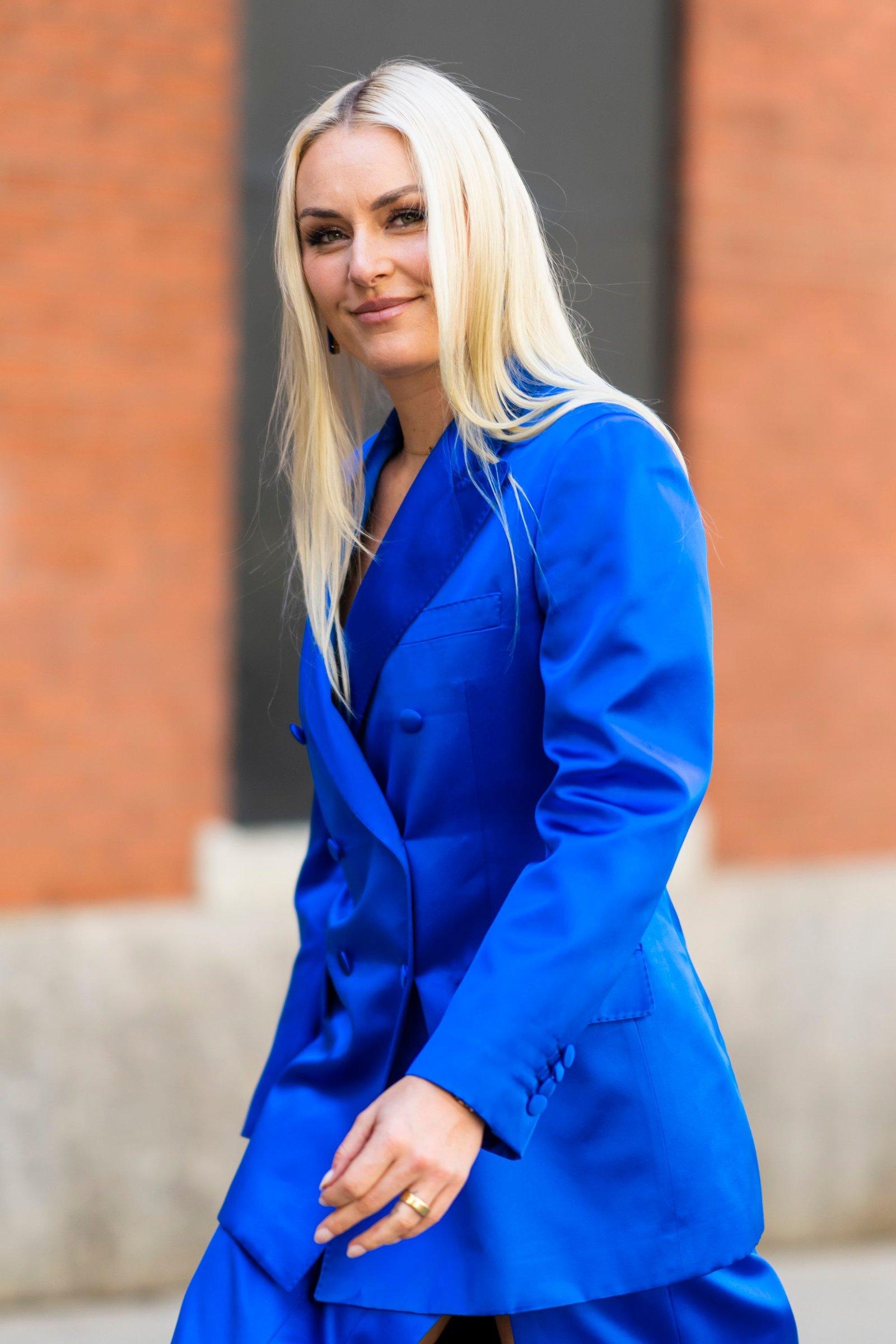 In the post shared late last month, the ex-athlete looked downright fierce while doing a cover shoot for Footwear News. She was wearing a pair of Gucci and Balenciaga Hacker Project pantaleggings, which are leggings with attached shoes that resemble the Balenciaga Knife boots and printed with Gucci's signature GG logo.
Vonn paired the unusual pants/boots hybrid with a white bodysuit from her own Legacy Collection with sportswear brand Head. Note how she manages to look oh-so-poised in that squatting position.
A Fan Of Gucci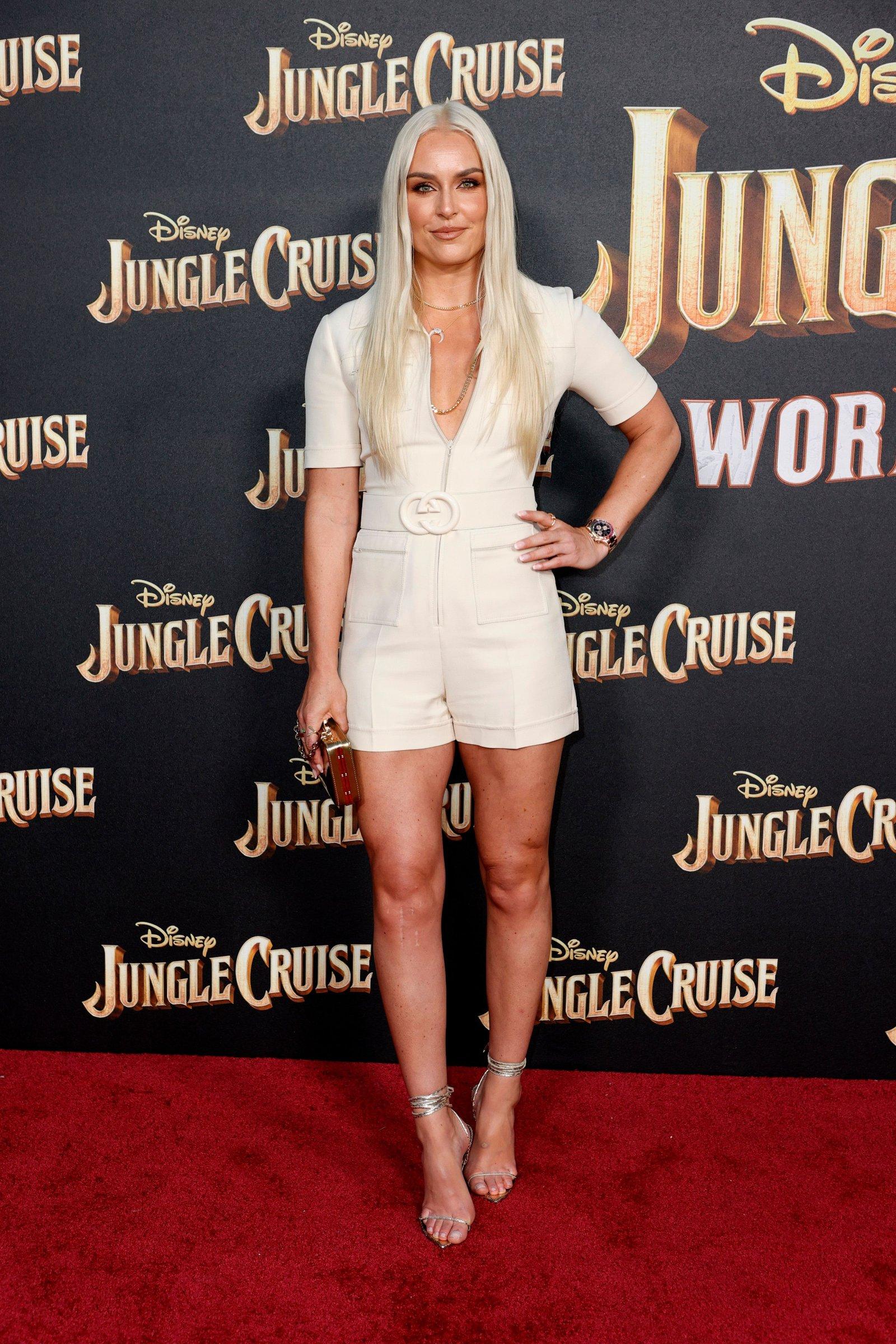 Gucci is a favorite brand of the alpine ski icon and the proof is all over her Instagram. Several days ago, she posted a photo of herself at the Winter Olympics in Beijing wearing a red velvet pantsuit from the Italian fashion house.
In her interview with Footwear News, she said, "My favorite pair of shoes living in my closet right now would be a pair of Gucci winter boots. They have this floral pattern with a cool strap. Epic. Wear them any time."
Article continues below advertisement
Her Skiwear Line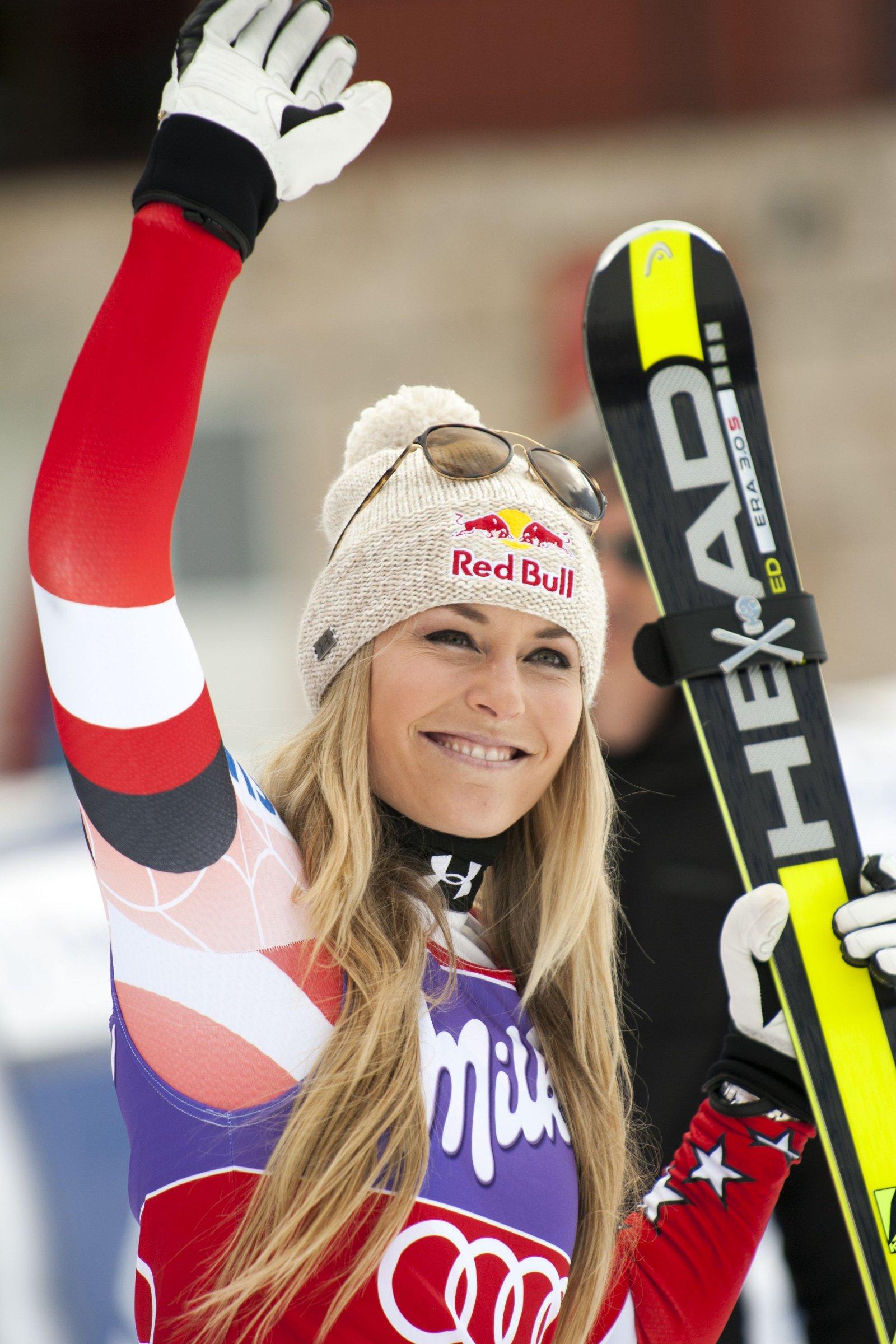 Her Legacy Collection is just one of Vonn's various post-retirement projects as a businesswoman. She teamed up with Head to design a skiwear line that perfectly combines style and function (and who better to do that than a top athlete in the sport who also happens to be a fashionista?).
Talking to Forbes about her inspiration for the collection, she said, "[T]hey're all kind of in the same line with my vision of 60s and 70s, which, again, is like the sweater and the Après Ski look and the very form fitting."
Modeling For Thom Browne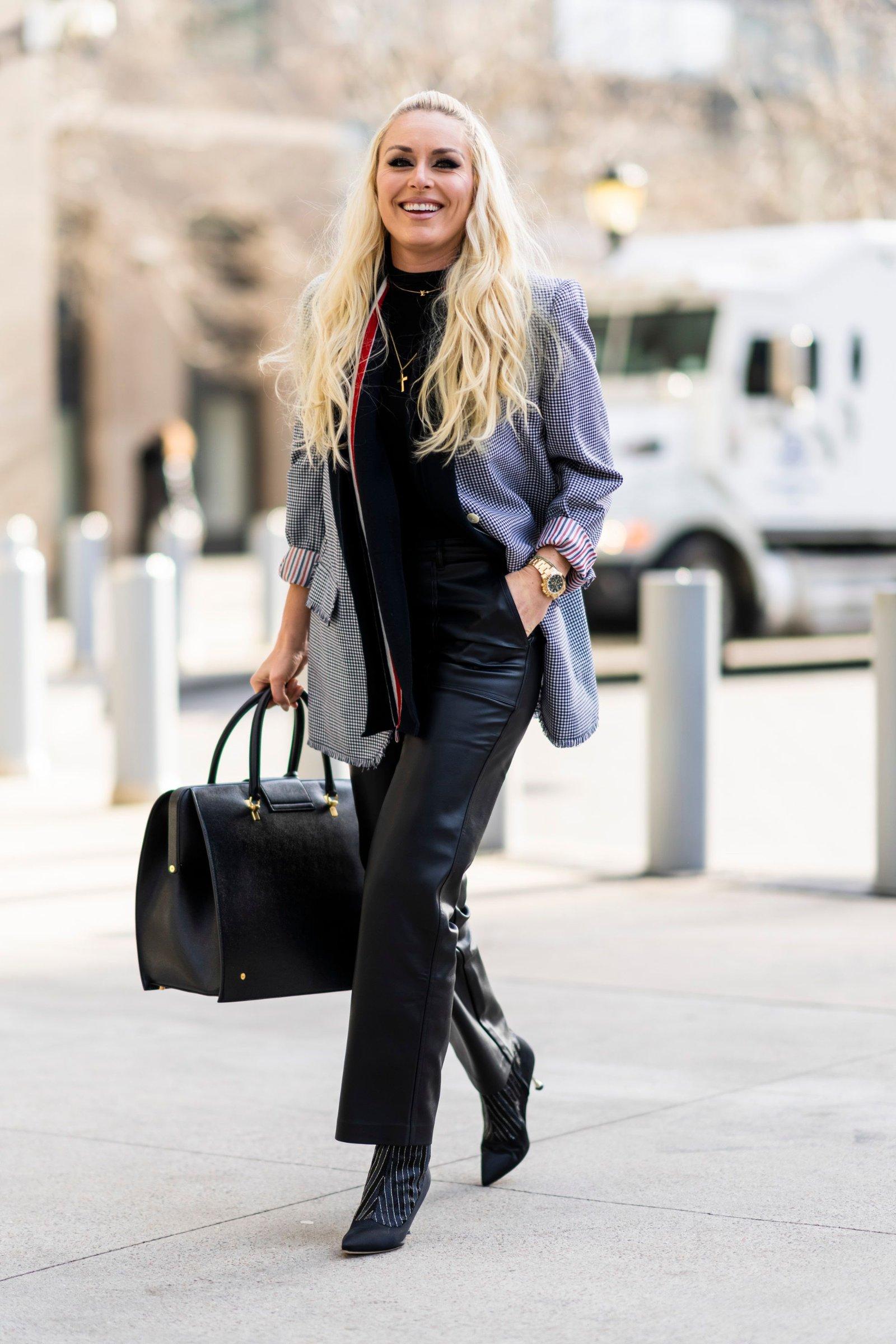 When she's not wearing Gucci or her own designs, the ski superstar reaches for Thom Browne. For his Fall/Winter 2021 collection, the designer tapped Vonn to star in a Wizard of Oz-inspired short film showcasing his avant-garde designs.
"Shooting for Thom Browne was insane. I would say it was pretty cold and I was skiing in trousers and a skirt," she said. "You know, I had never worn a skirt skiing before, but that was kind of a classic trend back in the day, when people were skiing on wooden skis."