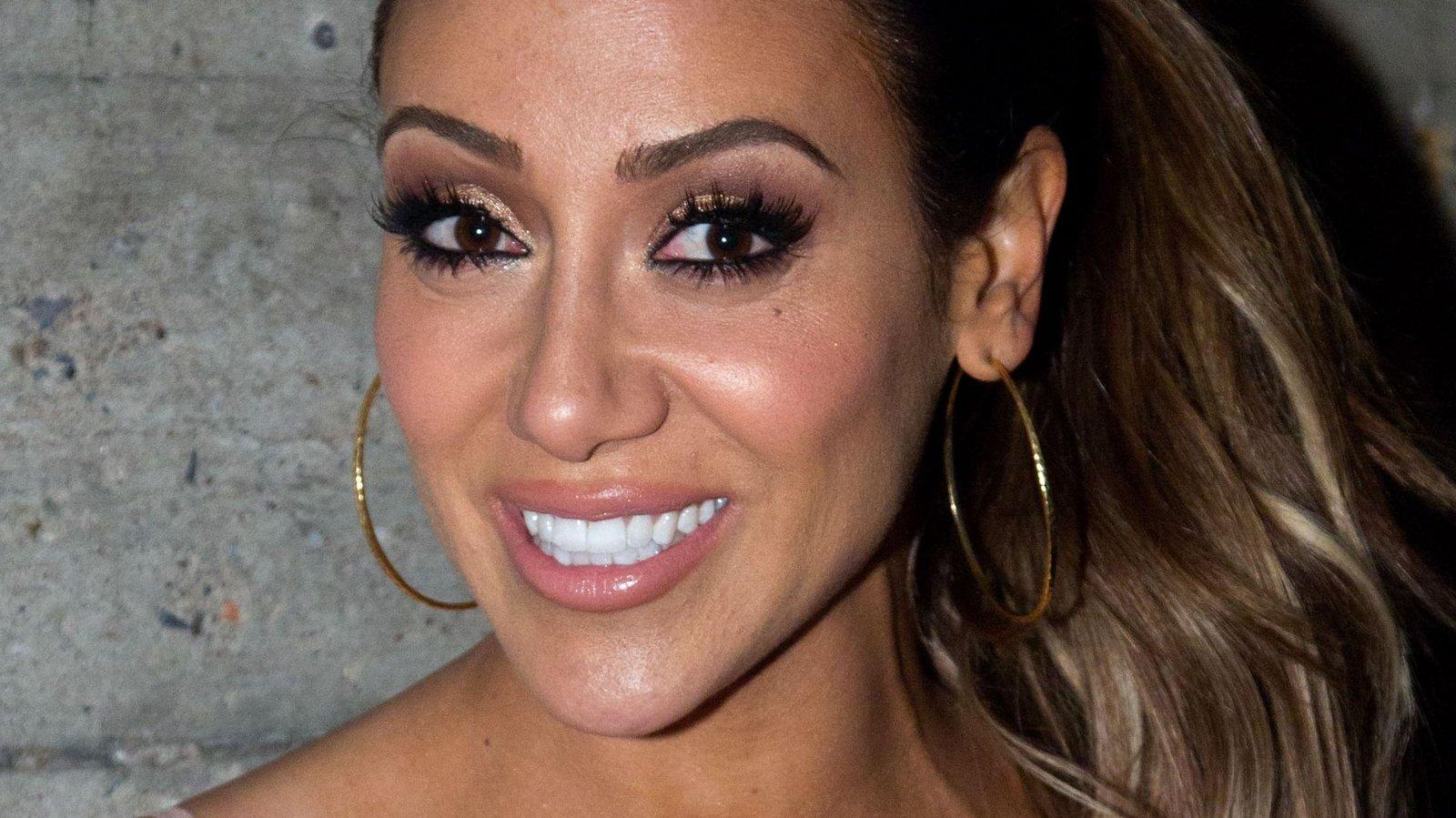 Melissa Gorga In Bikini Needs Opinions
Real Housewives of New Jersey star Melissa Gorga served looks during her trip to Turks and Caicos on the Bravo spin off Real Housewives Ultimate Girls Trip. It featured different housewives from other franchises coming together in one explosive show.
Article continues below advertisement
A Baby Doll In Versace
Melissa looked like a life-size Barbie in this hot pink Versace bikini from the SS22 collection. The bandeau-style bra has a tiny gold coin medusa coin on the thin straps similar to Gigi and Bella Hadid's campaign shoot leather dresses. It has Versace written boldly across her chest in gold letters, and the reality TV star paired it with a neon maxi scarf tied Hawaiian style flaunting her toned legs.
Melissa showed off her tone dabs and curvy waist in the thin strap bikini in another post, losing the neon coverall.
Ultimate Girls Trip Out Now!
Melissa maintained that she disagreed with Ramona's actions but refused to throw her under the bus. Instead, she did what good friends do and tried to bridge the miscommunication gap with the other ladies. According to Page Six, the 42-year-old said,
There are no excuses, and Ramona lives in Ramona's world.
-
Nested in the second slide of the above post is Melissa sitting in a pigeon pose wearing a neon yellow one-piece. The high rise maillot frames her curves in a subtle sensual way that's not over the top. Then she ends the picture carousel with a powder blue loungewear lounging in the pool!
Article continues below advertisement
Stretching Out In Aruba
The mother of three stretches out in a nude string bikini tanning under the sun in Aruba. She accessorizes with an oversized white shirt which she lets fall seductively off her shoulders and matching sunshades. However, Melissa deviates a little from her typical hairstyle by pulling her hair into a low bun (unlike the usual free-flowing style from the previous photos.) It's no surprise Melissa slayed her looks for the Girls Trip because she's a boutique owner - we can't expect anything less.
The Ultimate Girls Trip In On Bravo TV
Melissa and the other Housewives had a rollercoaster of a trip and you can watch all the tv-worthy moments on Bravo TV for the juicy details. Check out the trailer in the post below.