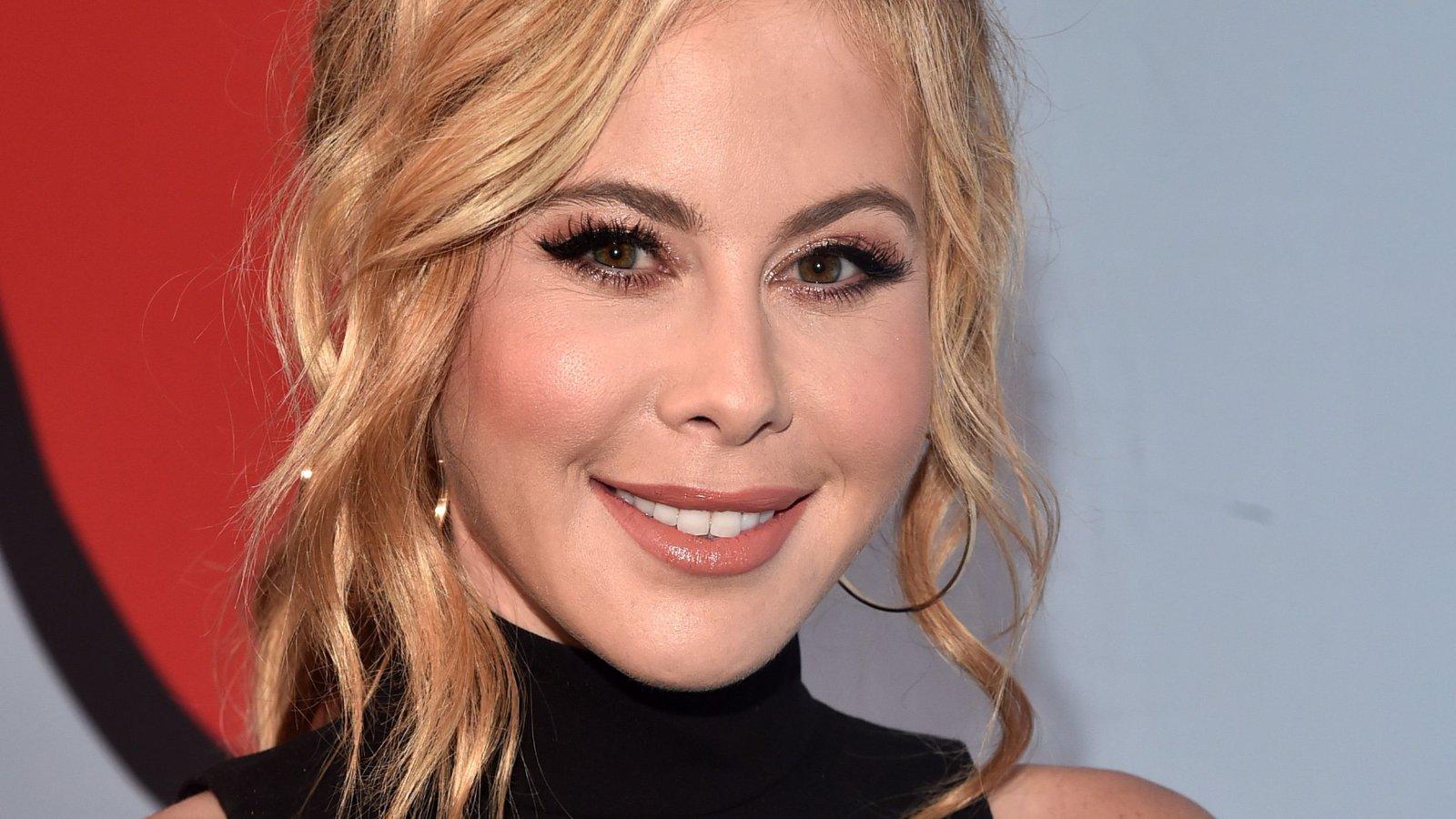 Tara Lipinski Displays Leg Power In Sweet Skating Routine
Tara Lipinski may have switched to a new career but she is still a skater for life.
The 39-year-old former Olympian proved to her Instagram followers that she still got it! In a recent video post, the blonde beauty displayed her grace and leg power with a skating routine that still merits a perfect 10 score!
Scroll down to see the video.
Article continues below advertisement
Sweet Dreams Are Made Of This
In the short clip, Lipinski showed off her pro skating skills on a frozen Lake Louise in Alberta, Canada. While wearing a black-on-black outfit, she danced on the ice while the background song Sweet Dreams was playing. Fellow figure skater Carlotta Edwards was also seen in the video capturing the moment.
What made the act even more breathtaking, aside from Lipinski's graceful moves, was the stunning backdrop of snowy mountains.
First Time Skating On A Frozen Lake
The video was originally posted last year when Lipinski took a trip to Canada to film scenes for Meddling, a docuseries she produced that covers the 2002 Winter Olympics scandal.
In a previous post, Tara admitted that it was her first time skating on a frozen lake.
"Had the most amazing experiencing skating on my first frozen Lake. Lake Louise, you have my heart," she captioned a series of photos featuring her on the ice.
She also shared that the bumpy lake ice scared her a little bit but she quickly found her footing and soon got lost doing what she loved the most.
Article continues below advertisement
How Tara Lipinski Keeps Her Legs Strong
How does Tara maintain her leg and core strength?
She regularly does Pilates and barre classes. According to the athlete, she loves doing fitness classes. Whether it's barre, pilates, spinning, or weight training, she's up for it.
Both Pilates and barre classes are popular among women who want to develop strength and also gain flexibility. The exercise routines can be catered to sculpt legs and shape the butt, for that gymnast-inspired look. Aside from toning the muscles, it also strengthens your core.
The Rink Is Her Safe Place
Aside from doing trendy fitness exercises, Tara also makes sure to find time to skate. She calls the rink her sanctuary, a safe place to be herself.
In an old Instagram post, she explained why the sport means so much to her.
"I miss my sanctuary. I always know when it's time to head back to the ice. I get this internal heartache and pull to be on the rink. The ice has always been my safe place to express myself without judgement, let all my emotions out to take whatever form they wish and truly be myself."