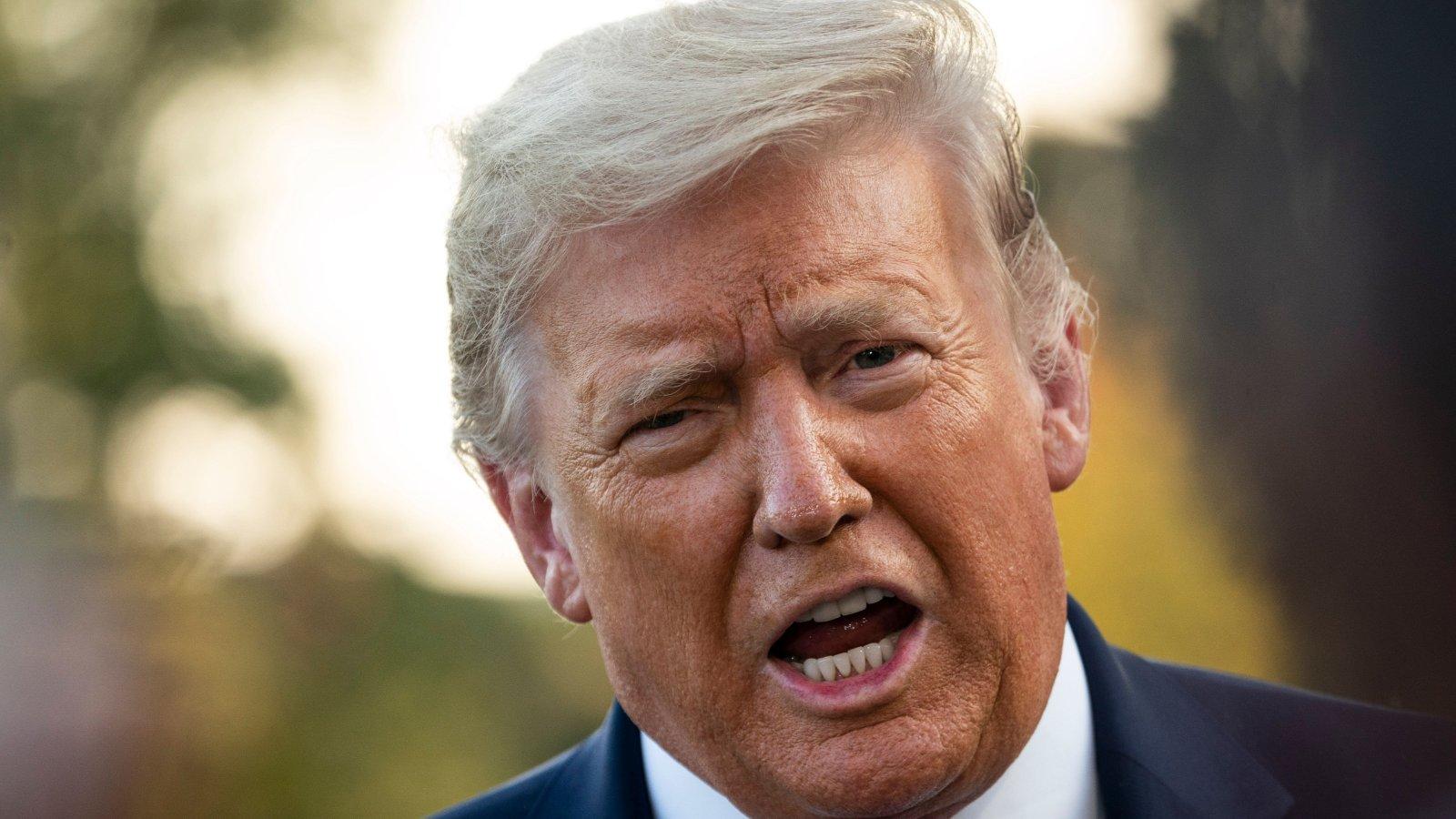 Donald Trump Rips 'Far Left Lunatic' Justin Trudeau, Praises Truckers
Thousands of protesters gathered in front of Canada's Parliament over the weekend, after a "Freedom Convoy" of trucks travelled across the country protesting coronavirus vaccine mandates.
The truckers -- who plan to continue protesting -- have received support from anti-vaxxers around the world, but they've also faced intense criticism, with tech companies taking action against them.
Former President Donald Trump weighed in on the protests Friday.
Article continues below advertisement
Trump Blasts Trudeau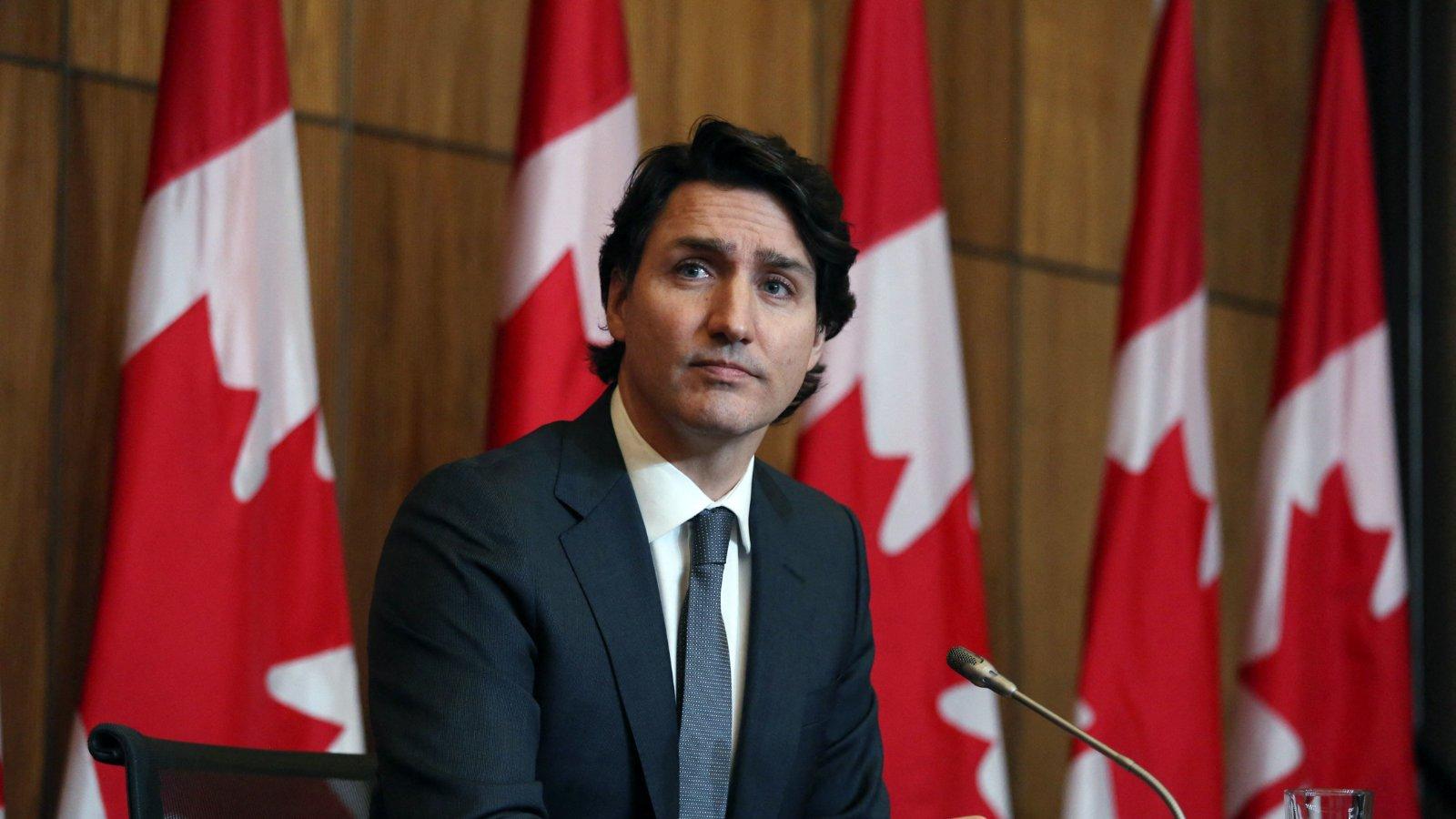 In a statement that was released by his spokeswoman via Twitter, Trump took aim at big technological companies and attacked Canadian Prime Minister Justin Trudeau as a "far left lunatic."
"Facebook and Big Tech are seeking to destroy the Freedom Convoy of Truckers. The Freedom Convoy is peacefully protesting the harsh policies of far left lunatic Justin Trudeau who has destroyed Canada with insane Covid mandates," Trump said, before ripping President Joe Biden.
"Now, thankfully, the Freedom Convoy could be to DC with American truckers who want to protest Biden's ridiculous Covid policies," he continued.
Big Tech Censorship
"Facebook is cancelling the accounts of Freedom Convoy USA, and GoFundMe is denying access to funds that belong to the Freedom Convoy. This is unacceptable and extremely dangerous in any country that values free expression," the former president added.
As the BBC reported, donations to Freedom Convoy's GoFundMe fundraiser reached nearly $8 million, but the company decided to pause them. It remains unclear if the funds will ever be released to the truckers.
Article continues below advertisement
TruthSocial
After slamming Silicon Valley companies, Trump plugged his own upcoming social network, and stressed that the truckers are welcome to join it.
"TruthSocial is announcing today that we are welcoming the Freedom Convoy with open arms to communicate freely on TruthSocial when we launch -- coming very soon!" the former president said.
TruthSocial will fight back against Big Tech so we can protect our right to free expression. Also, on top of everything, it is big news that Facebook daily users went down for the first time ever, people are tired of biased social media like Twitter and Facebook, and it's showing in their numbers!
-
US Protests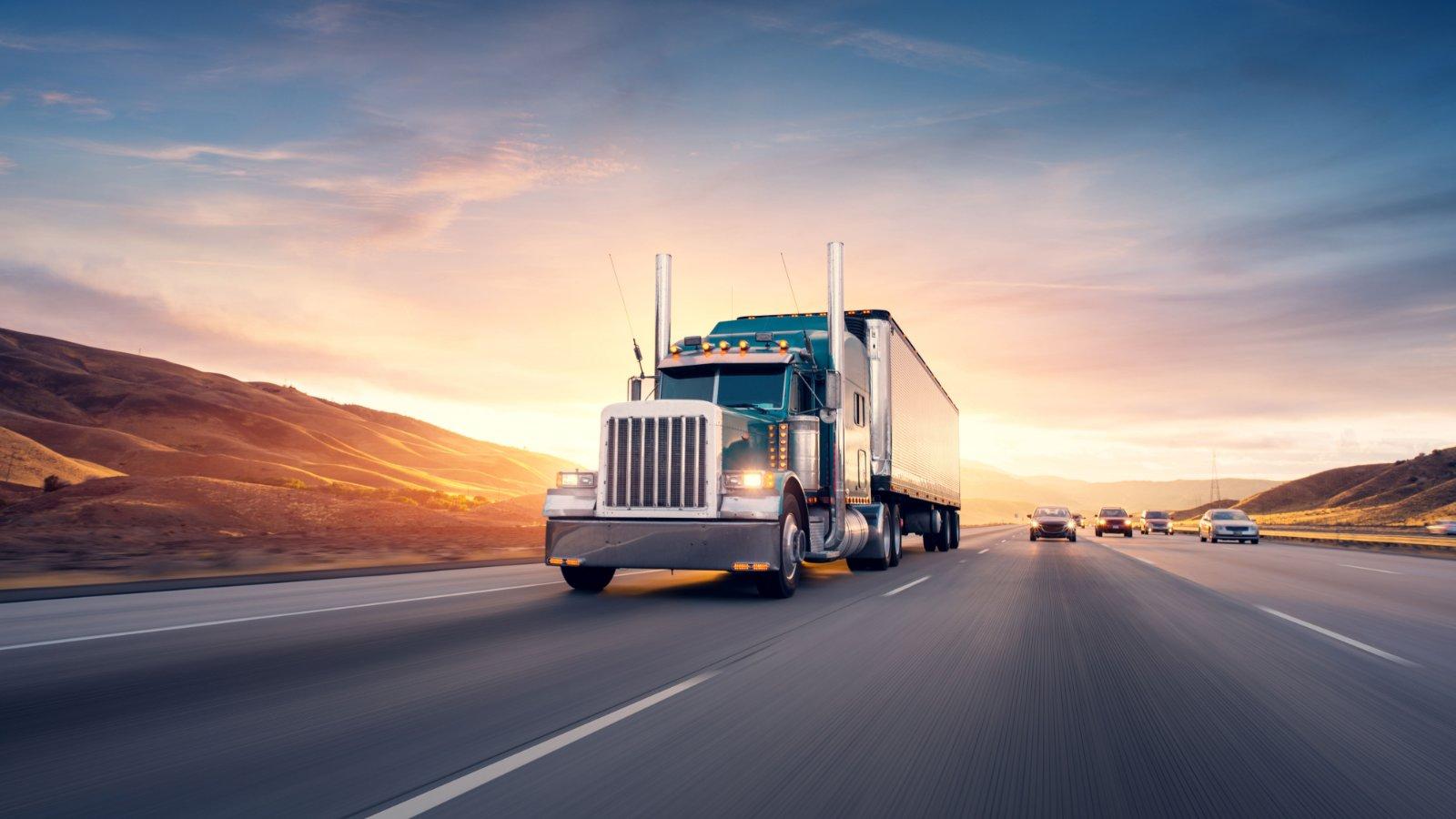 In an op-ed penned for The Hill, columnist Liz Peek argued that it is only a matter of time before American truckers organize a similar mass protest against Biden's vaccine mandates.
The protests, Peek wrote, would cause a major headache for Biden, whose approval rating has been declining for months.
"This sort of scene will likely be replicated in coming weeks in Washington, D.C. Biden, who constantly reminds voters of his middle-class roots, will face the same issue as Trudeau," Peek wrote.