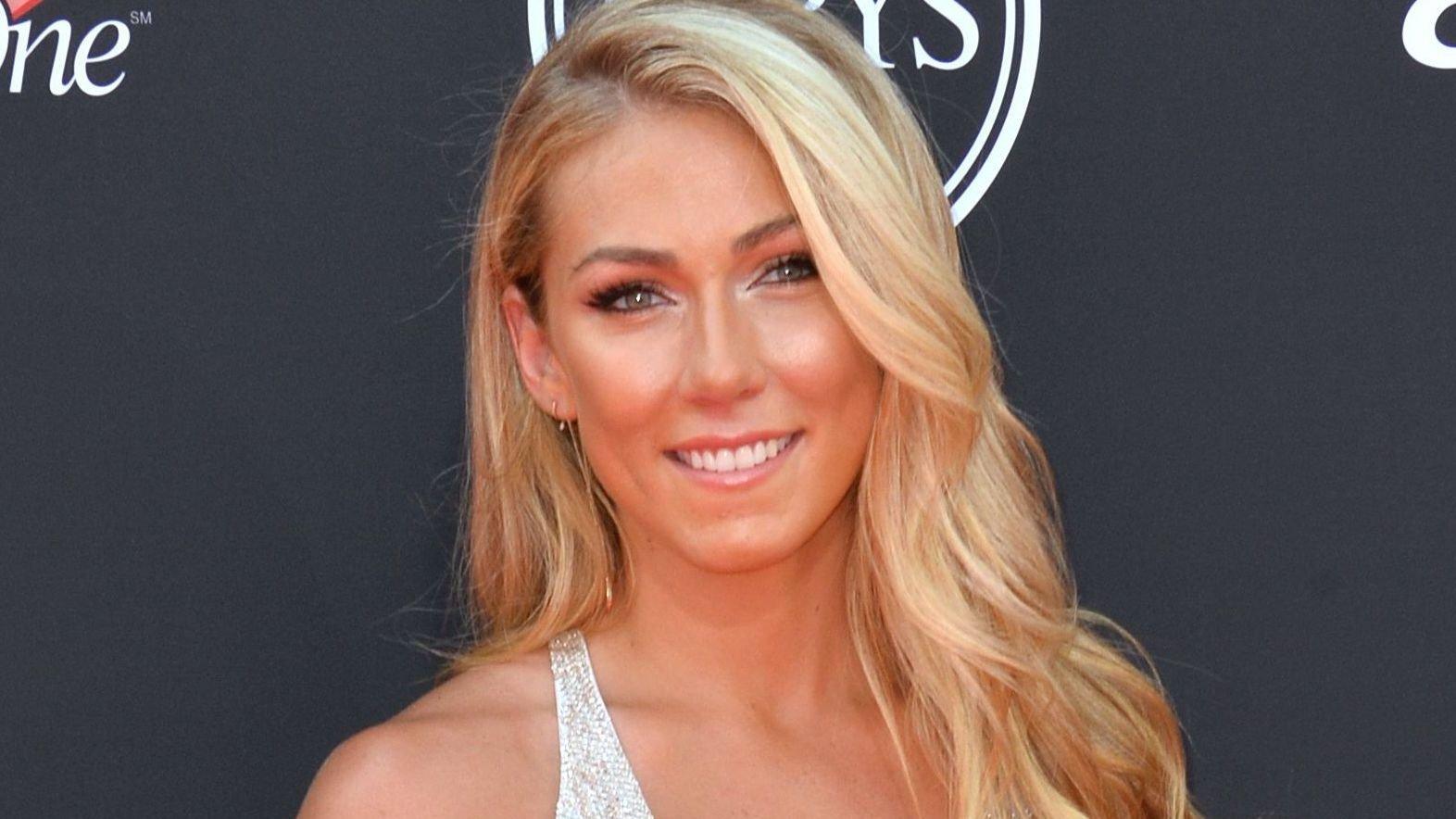 Mikaela Shiffrin In Bikini Shows Gratitude
The 2022 Winter Olympics started today, and the champions are back in the icy snow doing what they do best - dominate! Before the vortex of competitive sports suck us in once again, let's take a lighthearted moment to reminisce on the pre-Olympic days. When the weather was warmer and the clothing was scantier.
We're talking about one of the many times Mikaela Shiffrin expressed gratitude to her one million Instagram followers.
Article continues below advertisement
When The Party Is Over
The Gold medalist soaked in a cool pool wearing a horizontal striped red and white bikini and dark sunshades. Her bright smile displayed pearly white teeth as she beamed at the camera with the blinding sunlight in her background. Hair tied back, arms folded protectively across her chest, and lower body submerged in the pool, Mikaela expresses her gratitude.
Preceding with the lyrics from Billie Eilish's When The Party is Over, the newly crowned Olympian wrote, "Quiet when I'm coming home and I'm my Own. Thankful for moments like this."
Article continues below advertisement
2018-2019 World Skiing Champion
Mikaela was thinking about when she won her first GS Globe as a professional skier in the 2018-2019 Winter games when she wrote that - so the smile you see in the Instagram post above is that of a Winner. The Covid-19 pandemic stalled a lot of activities and pushed important events back, including the Winter game, so Mikaela teamed up with the Olympics to re-air her iconic performance - Mikaela's Masterpiece.
I think right now without sports, a lot of people are really excited about the opportunity to look back on their favorite past performances. NBC produced a short documentary in December that covered my 2018-2019 season.
-
All Business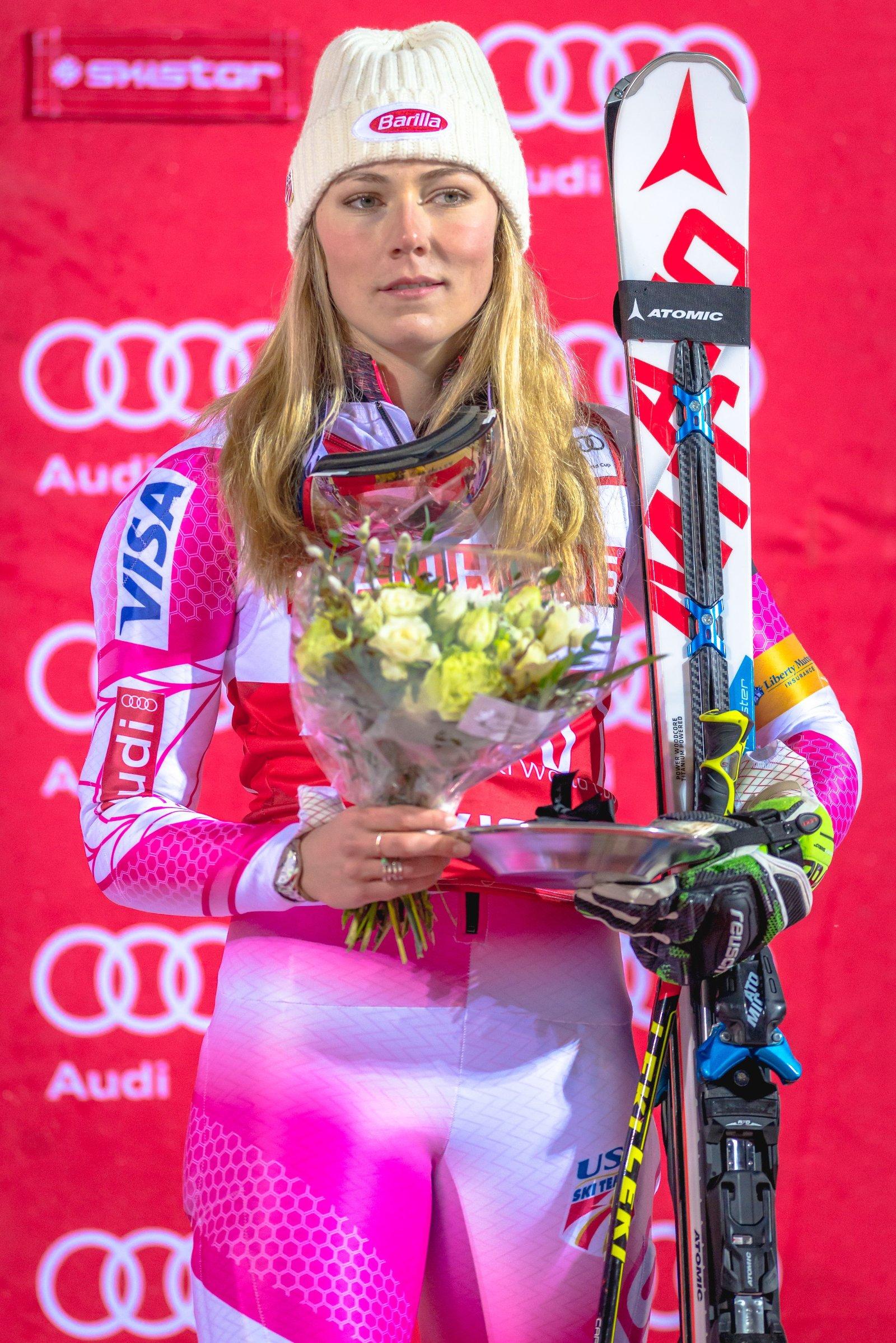 Mikaela takes her work seriously, as she's mentioned repeatedly in interviews. She's been preparing for this moment since last year, as she mentioned in her Instagram post.
I've felt incredibly grateful to those working the closest around me to make my preparation the best it can possibly be to get me back in shape on all fronts to compete at the highest level after quarantine.
-
Beijing 2022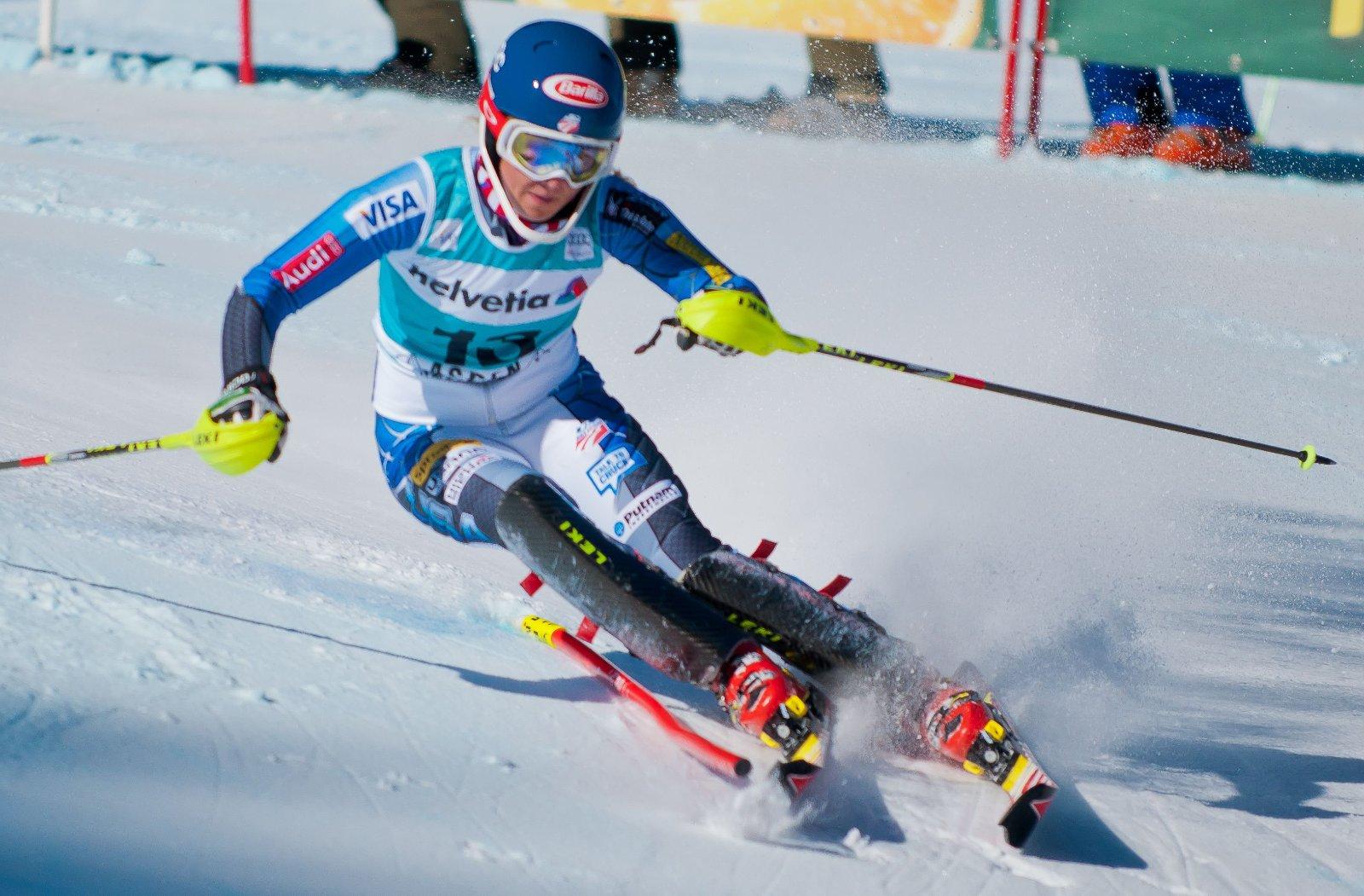 Let's come back to the present. Mikaela is again representing the USA at the Beijing Winter Olympics this month, and she's one of the biggest names to watch if you haven't been paying attention. The 25-year-old would appear in five events, and the odds of her clinching a gold medal in at least one are good.
Mikaela would ski in the Grand Slalom, Super G, Slalom, Downhill, and Alpine. Her first event is on Feb. 7, then 9, 11, 15, and 17. Mikaela is three medals shy of becoming the most decorated American skier of all time (male and female)!