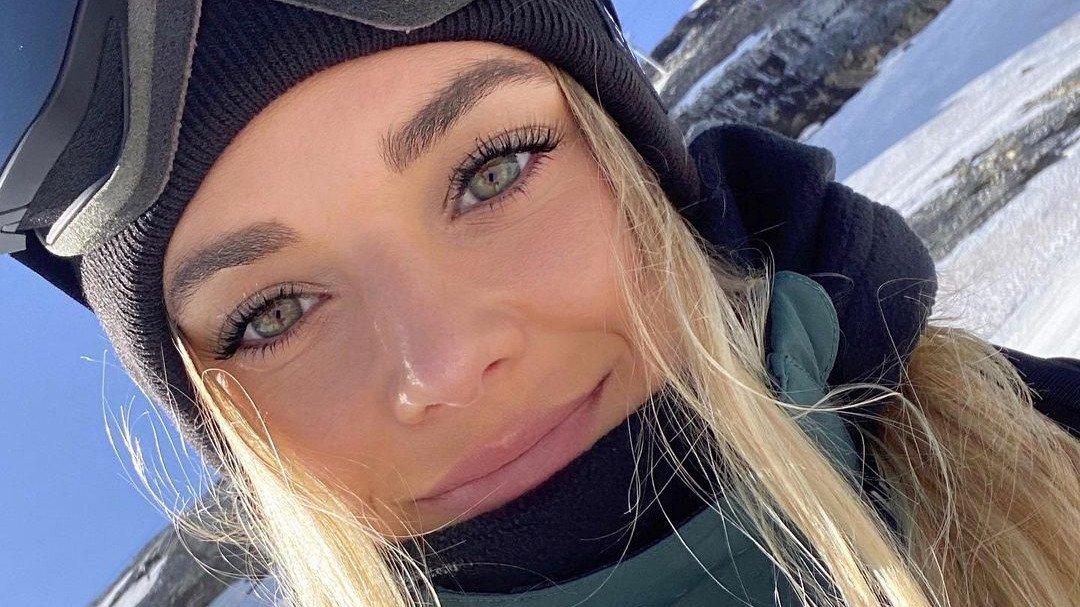 Olympian Lea Bouard In Bikini Shares Her Love For Coconut Water
Lea Bouard proves time and time again that she's a beach girl through and through. In the thick of the Coronavirus pandemic in 2020, all activities stopped, including competitive skiing, and everyone had to quarantine for some months. Lea made a big decision to pack up and jet to Mallorca, Spain, for those bittersweet few months, and she claims it was the best decision she'd ever made.
Article continues below advertisement
Two and a half month ago I took the best decision to do my quarantine time on the Mallorca Island!!
-
She also shared words of encouragement for her fans during those trying months. Well, we got tons of bikini and bathing suit pictures too so it was a win-win for us.
Article continues below advertisement
Sipping Coconut Water
Lea bared sturdy abs in an ivory shade string bikini as she enjoyed a fresh coconut drink. The infinity swirl of her bra covered her boobs while the string bikini pant highlighted her toned physique, and you can tell she had an athletic summer getting exercises from everyday Island activities.
"I will miss drinking my coconut under the Mallorca sun the whole summer, but I can't wait to get back to training for this winter," she wrote as she prepared to leave the Island in anticipation of the 2021-2022 Winter Games.
Article continues below advertisement
No More Surfing
The Olympian took up surfing as one of her favorite pastimes during her semi-vacation but took a mandatory break when snowfall in the Alps covered Annecy Lake. Instead, she shared a back view of her body, flaunting her bra-length wavy hair with gold highlights from the sunlight. Lea's white bikini from behind had two parallel strings framing her toned back as she sat in a pink makeshift sarong and matching white face cap.
Helping Out
You know her as an Olympic champion, but Lea was a waitress during Summer 2020! She shared her experience with her Instagram followers, also expressing her frustration over her inability to ski professionally.
What the reality actually is: I've been working everyday as a waitress and I put all my energy into it to be the best for everybody's soul. I went from intensive training almost every day to once a week, and f*ck I miss it because for me training is like a drug and I don't feel comfortable in my body right now because I don't feel powerful.
-
Although we understand Lea's frustrations, and take nothing away from her very valid feelings, we can't help but gosh over her shredded abs in this snakeskin print bikini.
Feeling Free
The 25-year-old (then 23) revealed that the vast seas and skies made her feel small hence free. It's a common feeling for people in-tune with nature to feel insignificant compared to the diverse flora and fauna of the world.