10 Times Beyoncé Paid Tribute to Jay-Z, Her Husband in Songs and Made Us Fall For Them Songs Beyoncé Dedicated to Jay Z
Also Read: Paris Hilton Was 'Scared' To Change Baby Phoenix's Diaper For The First Time
Beyoncé and her dedication to the love of her life Jay Z is not unknown. But did you know that the pop star often sneaked in her references for Jay-Z in her popular tracks? Queen Bey, none other than Beyoncé herself, made songs that became a canvas for her affection, showcasing the deep and enduring love between the iconic power couple, leaving us all captivated by their unwavering bond. Beyoncé's lyrical tributes to Jay-Z have not only resonated with fans but have also offered a glimpse into the heartwarming love story that continues to inspire us all. Here are all the tracks for you to tune into:
1. 1 + 1
"When my days look low/Pull me in close and don't let me go, make love to me/So when the world's at war, let our love heal us all." The pop star dedicated it to her love as they were expecting a child together.
Also Read: 'Teen Mom' Star Ryan Edwards Looks Agitated During a Court Appearance in New Video
2. Countdown
Also Read: Check Out 11 Of The Most Bizarre And Fascinating Hollywood Conspiracy Theories Of All Time
"Damn I think I love that boy, do anything for that boy/Ooh ooh ooh ooh/Now I'll never be the same, you and me until the end." When you'll do any and everything for love, that's when you know you're in deep!
3. Signs
"In December every sign has its own mode/I was in love with a Sagittarius/See the emotions he put me through." Queen Bey loves her Jay who was born on December 4th, which makes him a Sagittarius. It totally makes sense that this line in the song from her first album is absolutely about him!
4. Upgrade U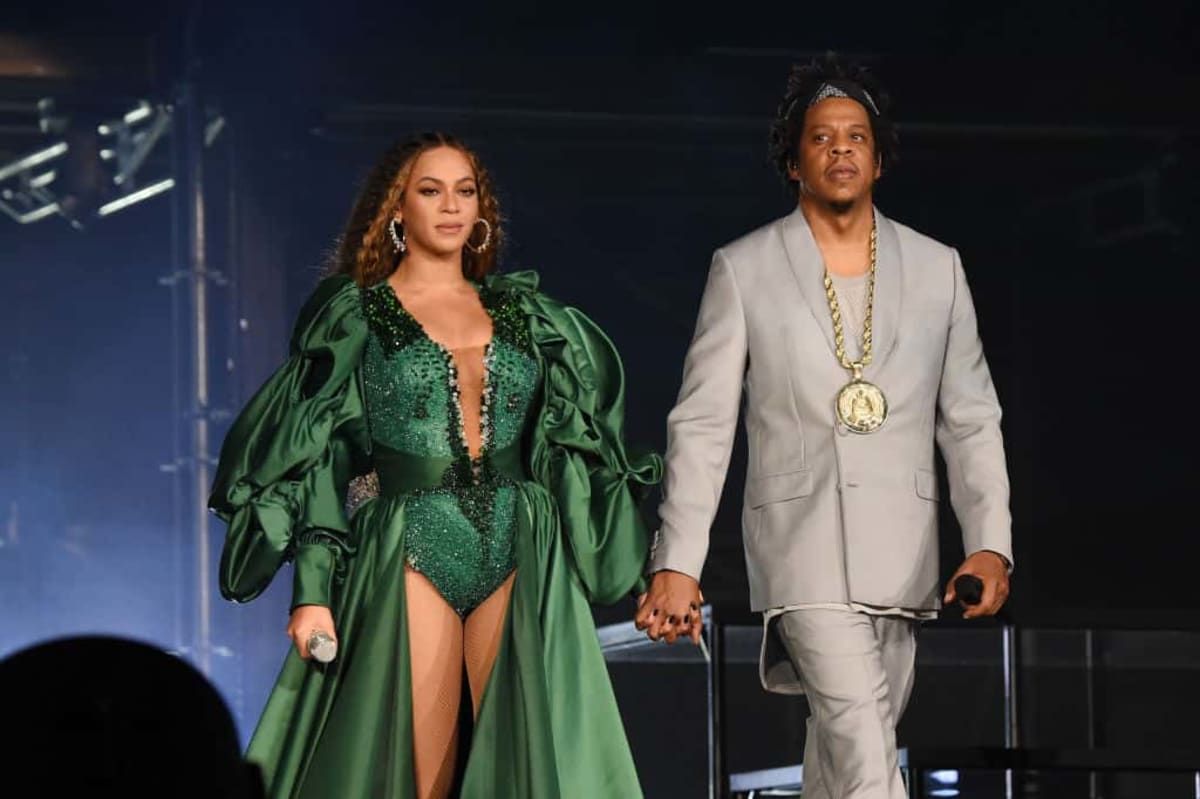 "It's very seldom, that you're blessed to find your equal/Still play my part and let you take the lead role, believe me/I'll follow, this could be easy/I'll be the help, whenever you need me." There's no denying that Beyoncé and Jay-Z have both established themselves as true powerhouses, not only within the realm of music but also in various other aspects of their lives. Their marriage, just like their individual careers, exemplifies their unwavering commitment to one another—a testament to their mutual admiration and deep love.
5. Crazy in Love
"The way that you know what I thought I knew/It's the beat my heart skips when I'm with you/But I still don't understand/Just how your love can do what no one else can." Experiencing that exhilarating feeling of your heart fluttering when you're with that special someone? It's a beautiful manifestation of love!
6. Superpower
"But nothing I know could slow us down/Couldn't slow us down/I thought I could live without you/Cause nothing I know can break us down." Amid the often sensationalized headlines that surround this influential couple, Beyoncé consistently reaffirms their unbreakable bond. She makes it clear that no external force, not even the enigmatic "Becky with the good hair," can come between her and her beloved partner.
7. Love On Top
"Now everybody asks me why I'm smiling out from ear to ear/(They say love hurts)/But I know/(it's gonna take the real work)/Nothing's perfect but it's worth it/After fighting through my tears and finally you put me first." It's hard to pinpoint what makes the lyrics of this song truly special—whether it's the unforgettable moment when Beyoncé's baby bump, heralding the arrival of her daughter Blue, made its debut following her performance at the 2011 MTV VMAs, or simply the song's undeniable brilliance. One thing's for sure: "Love on Top" will forever remain a vibrant and heartwarming ode inspired by the love of her life.
8. Deja Vu
"Baby seems like everywhere I go I see you/From your eyes I smile, it's like I breathe you/Helplessly I reminisce, don't want to/Compare nobody to you." Genuine love reveals itself when you start recognizing traces of your beloved in everything that surrounds you, just as in the lyrics of this track by Beyonce.
9. End of Time
"I'll be your friend/I will love you so deeply/I will be the one to kiss you at night/I will love you until the end of time." The foundation of their strong bond lies in their friendship with each other. It is well known how Beyonce and Jay Z melded their love and grew closer as friends and remained steadfast despite being parents to three beautiful children.
10. Part II (On The Run)
"I don't care if they give me life/I get all of my life from you/And if loving you had a price/I would pay my life for you." The dedication and sacrifice the two are willing to make for each other resonated through these powerful lines. Beyonce has never shied away from expressing her love for the love of her life be it on stage or any other occasion. The pair never skips a moment to pay tribute to their other half as their fans skip a beat watching them express their love for each other.
More from Inquisitr
Trouble in Paradise: Cardi B and Offset Share Cryptic Posts and Unfollow Each Other on Social Media
13 Fascinating Facts About Beyoncé and JAY-Z's Multitalented Young Daughter Blue Ivy