When the Biden Administration Gave The Federal Agencies 30 Days to Ban TikTok From Govt. Devices The Biden administration had given federal agencies 30 days to remove TikTok from all government-issued devices. President Joe Biden's approval of a restricted TikTok ban came into effect in December 2022 when he signed the 4,126-page spending measure into law leading to the major ban on the Chinese Bytedance app. As reported by NBC News, approximately 4 million federal employees who work for its agencies are now not allowed to use TikTok, with a few exceptions made for law enforcement, national security, and security research.
On White House gadgets, TikTok is already prohibited. Similar limitations apply to departments of defense and homeland security as well as other government agencies. All executive agencies and their contractors had received instructions to uninstall TikTok or any other app from its parent company, ByteDance, within 30 days of receiving notice from the Office of Management and Budget.
Also Read: Jill Biden Was "Shocked" to See Republicans Supporting Donald Trump Despite Indictments
The USA Today had reported, "The Biden-Harris administration has invested heavily in defending our nation's digital infrastructure and curbing foreign adversaries' access to Americans' data," Chris DeRusha, the federal chief information security officer had stated back then. "This guidance is part of the administration's ongoing commitment to securing our digital infrastructure and protecting the American people's security and privacy." The No TikTok on Government Devices Act, passed by Congress in December, came into swift effect by the recommendations.
In an exclusive statement shared with the publication Tik Tok spokesperson Brooke Oberwetter called such bans by the White House "little more than political theater." "The ban of TikTok on federal devices passed in December without any deliberation, and unfortunately that approach has served as a blueprint for other world governments. We hope that when it comes to addressing national security concerns about TikTok beyond government devices, Congress will explore solutions that won't have the effect of censoring the voices of millions of Americans."
Also Read: Donald Trump Calls 'Crooked' President Joe Biden a 'Destroyer' of American Democracy in Iowa Speech
The suspension follows a flurry of moves taken against the viral video app amid growing national security concerns expressed by media outlets, Chinese observers for security, and legislators. "We're disappointed that Congress has moved to ban TikTok on government devices — a political gesture that will do nothing to advance national security interests — rather than encouraging the Administration to conclude its national security review," TikTok had issued a statement back then. "These plans have been developed under the oversight of our country's top national security agencies — plans that we are well underway in implementing — to further secure our platform in the United States, and we will continue to brief lawmakers on them," the company added.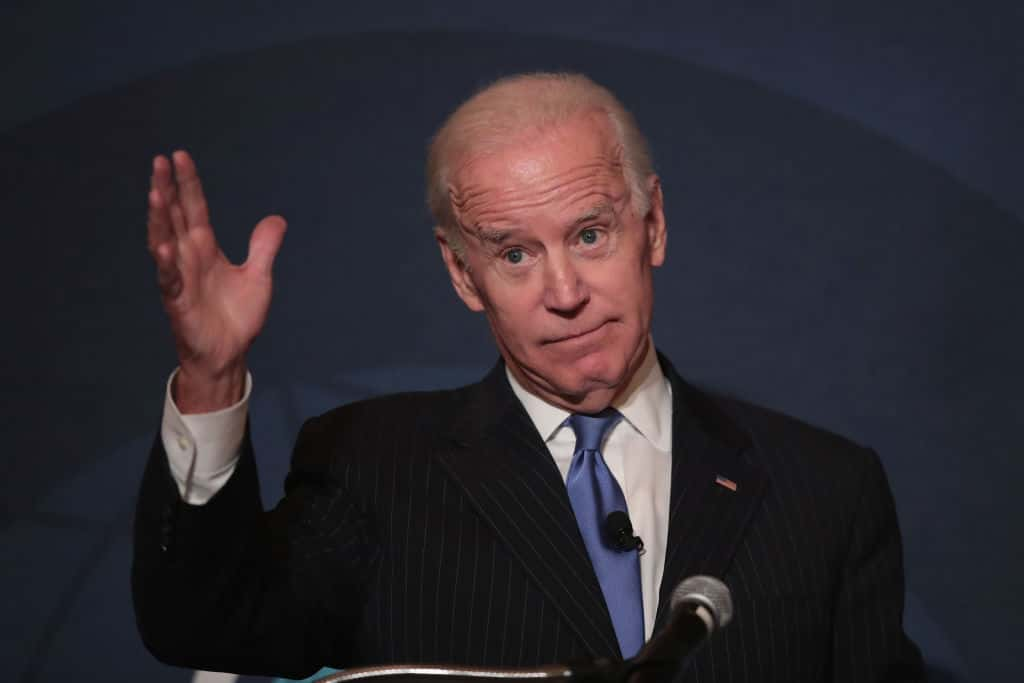 Also Read: When an Angry Jill Biden Said Kamala Harris Should 'Go F–K Herself' for Debate Attack on Joe Biden
"I have serious concerns with any app that poses a risk to Americans' personal data and information and has deep ties to China," Sen. Steve Daines, R-Mont., had said in a statement to NBC News. "We need clear answers on TikTok's data sharing policies and must ensure the platform is being held accountable for its practices," he had added.
More from Inquisitr
Gavin Newsom Says He'd Rather Vote for Joe Biden at 100 Than Ron DeSantis At Any Age
Mike Pence Allegedly Considered Skipping Biden's Jan. 6 Certification: "Too Hurtful to My Friend [Trump]"