'The View' Fans Disgusted by Ana Navarro's 'Breastfeeding' Comment for Pop Star Maluma Fans of The View weren't prepared for Ana Navarro's "gross" comment about male pop star Maluma. The political commentator received criticism over her thoughtless words, where she said "she'd like to breastfeed" the 29-year-old singer. The outspoken host of the ABC talk show admitted to having gone nuts for the singer.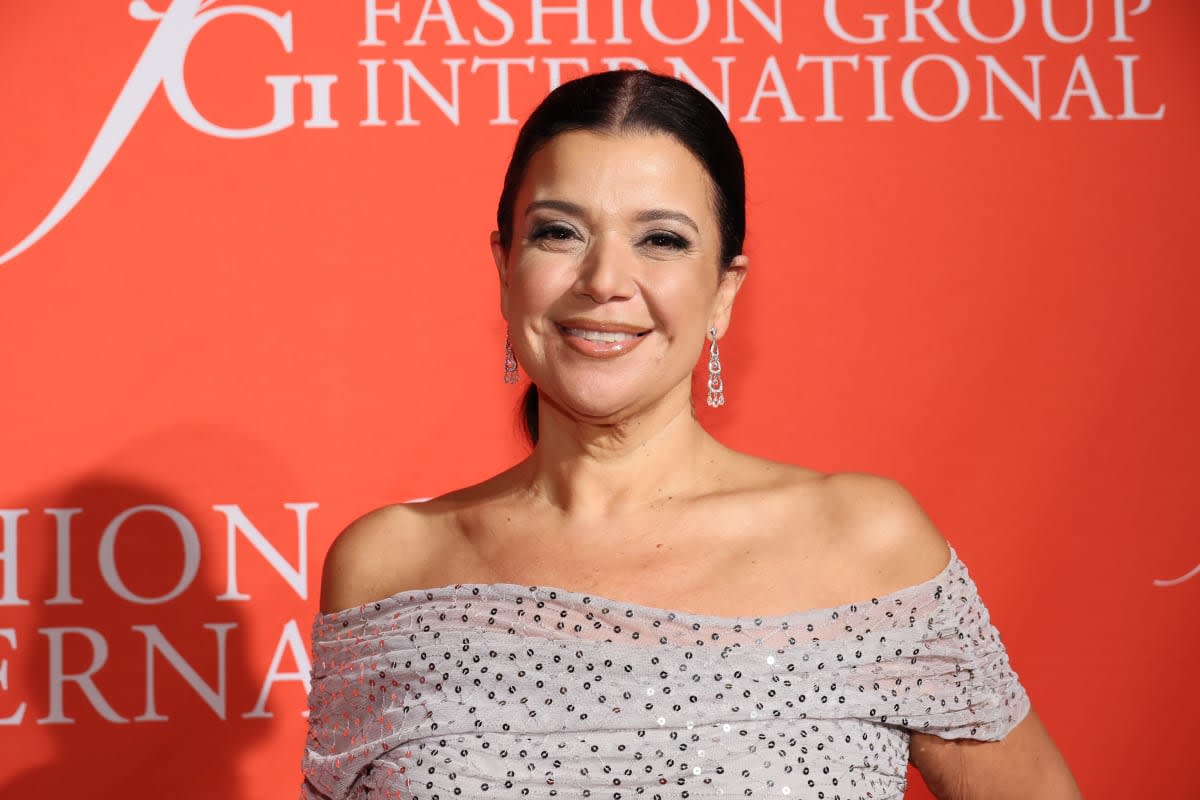 Also Read: Josh Gad Playfully Calls Out Ana Navarro's Inauthentic Introduction on 'The View,' Sparks Laughter
The 51-year-old visited the Columbian singer's concert, about which she wrote on her Instagram account on Sunday, November 5, 2023. In a lengthy post, she informed her fans that she and her BFF attended his concert. Navarro wrote, "Then, we went to @maluma concert. God help me. I think I actually drooled."
He further added, "Good Lord, that boy, Maluma, is sexy -he's young enough to be my son, which might explain why I'd like to breastfeed him." However, her bold statements didn't go well with the fans, and they called her out for her vulgar thoughts. Critics flooded the comments section under her post, as per Page Six.
One upset follower, @hasekjanet, commented, "I always liked you and enjoyed your intelligence and humor. I'm a person who likes a good joke and fun, but I'm disappointed in your behavior lately and your vulgarity. Sad." A second one, @trici_47, pointed out, "Now just imagine a man saying that about a young woman? You'd be all over that. Such hypocrisy."
Also Read: Ana Navarro From 'The View' Would Have Found It 'Hard' to Accept This Gig If Not For Thanksgiving Break
@hollyrpeete wrote, "Why do I have a visual of you breastfeeding that boy that I cannot unsee." However, others found her "breastfeeding" comment to be a lighthearted, fun thing to say. A fan, @lindagutierrez42, appreciated, "Ana, you have the best times. And love your description of all of it."
---
View this post on Instagram
---
Also Read: Jada Pinkett Smith Calls Out Ana Navarro of 'The View' For Her Harsh Comments On Her Memoir
Another admirer, @priya9866, said, "Lol, you always make me literally laugh out loud. I so adore you."@lgarzag laughed, "Breastfeeding Maluma" oh my Gawd, only you, Ana!!" Another fan, @lionesscruz07, added, "I'm just dying at [the] breastfeeding comment, glad you enjoyed, la vida es una!"
Whereas some people defended her candid personality from the haters. @firstaidaccess_ wrote, "Ana, you can't reason with haters." Another supporter, @gail.l.smith.9, encouraged, "Girl! Keep on living your life like it's golden!!" @joesf00 joked, "Could you smell Maluma from where you sat? You look stunning, queen!"
---
View this post on Instagram
---
While she "drooled" over Maluma, Navarro also had eyes on other artists like Sting and Fat Joe, who played at the Make-a-Wish gala she attended that same night. The host gushed about musician Sting in her post, "He is the sexiest 72-year-old you ever saw or heard. He is magic. Tonight, I'm taking melatonin and not waking up for 12 hours. Buenas noches."
---
View this post on Instagram
---
Meanwhile, the Colombian singer recently announced that he's expecting his first child, a baby girl, with girlfriend Susana Gomez. Maluma confirmed the news and the name of their baby. "Paris, our beautiful daughter, she's growing inside her mom's belly, and she gives me many reasons to keep dreaming…" adding, "She's everything to me right now," reported NPR.
More from Inquisitr
'The View' Host Ana Navarro Enraged at Univision Over Donald Trump's 'Puff Piece' Interview
'The View' Producer Tells Ana Navarro This Change to the Show Can Make His Life 'Easier' Amid 'Feud'