'Sister Wives' Star Meri Brown Shares a Heartbreaking Post as She Reveals the Death of Her Brother Trigger Warning: This article contains mentions of death and grief that some readers may find distressing.
Sister Wives star Meri Brown has been in the limelight for her incredibly motivating and moving Instagram posts. She split from her polyamorous husband, Kody Brown, last year and since then has been working on herself. She's also traveled to London in search of new endeavors and returned with a newfound sense of determination. Her social media posts are primarily dedicated to self-care and reflections from her past. However, one post was rather different as it revealed the heartbreaking death of her brother, Adam Barber, as per The Sun.
Also Read: Meri Brown Gets Agitated After Christine Reveals Her Wedding Ring Story Without Consent on 'Sister Wives'
The reality star revealed in a heartbreaking post that her brother Adam unfortunately passed away due to cancer. The Sister Wives star shared a carousel of pictures that featured her and other siblings, including her brother Adam, from back when they were children or in their pre-teens. This was certainly a blast from the past for fans of Meri as it also offered a rare glimpse into her life as a child. In the caption of her post, she annotated a brief account of the events before Barber's sad demise.
---
View this post on Instagram
---
As per Meri, she'd been made aware of her brother's decision to discontinue chemotherapy only recently. She began her caption along these lines by saying, "About 5 weeks ago I got a text from my brother saying he had made the decision to not continue chemo treatment," said the reality star and claimed that it was "due to the rapid progression of his cancer and deterioration of his body." Meri then unveiled that 'Yesterday, Oct 5, 2023,' is when she lost her beloved sibling, and reportedly, Barber was just two months away from celebrating his 55th birthday.
Also Read: 'Sister Wives' Star Kody Brown Says He Didn't Feel 'Safe' With First Wife Meri Brown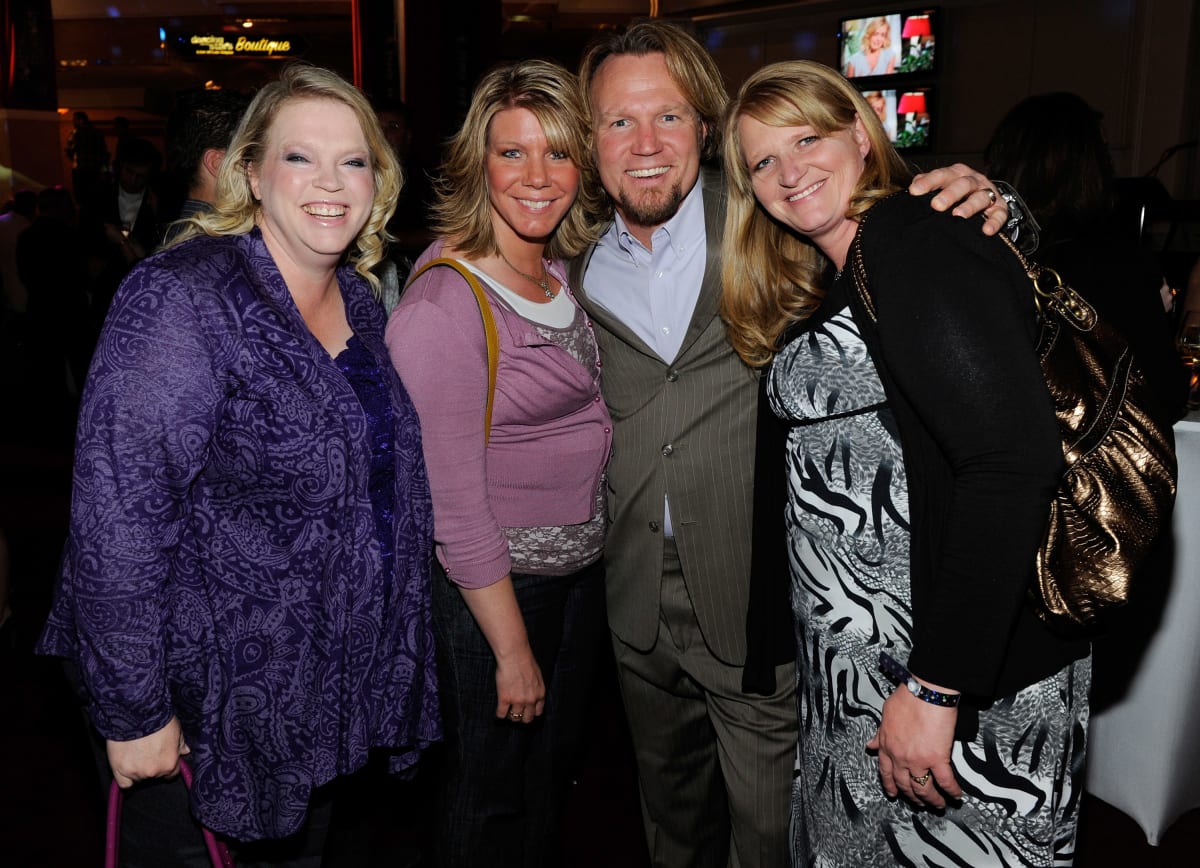 Although this was devastating news, Meri elaborated on some bitter-sweet memories of him and fondly looked back on all the wonderful times they'd had. She also noted that although there were "so many good memories with him over the years," there were also some "not-so-good memories" with him, and she said so in good humor. The reality star also delved into her reaction upon learning about his condition for the first time. She recalled how news of his cancer being terminal hit her 'like a ton of bricks.'
Also Read: 10 Times 'Sister Wives' Star Meri Brown Demeaned Ex-Husband Kody Brown On and Off-Screen
---
View this post on Instagram
---
As the emotionally moving post went on, Meri attempted to convey her feelings of grief now that she was the 'only one from the original four.' She claimed that she is still processing the situation and is trying to comprehend why Adam's demise is affecting her the way it is. "Maybe I'll figure it out someday, maybe I won't. Only time will tell," she said while pondering on this matter. She also shared a joke made between her and Adam in the past about their debate over whether or not 'irregardless' was a word or not.
In conclusion, she highlighted that her relationship with him and the memories they've made are ones she'd forever cherish. In addition, she claimed that "for now I remember him with honor, kindness & love." She ended the caption with the aforementioned joke, "PS Adam, I have the last word. And that is REGARDLESS."
Grief Support: If you're struggling to cope with grief and need help, please reach out to Crisis Response at 1-800-203-CARE (2273)
More from Inquisitr
'Sister Wives' Star Meri Brown Debuts Flawless Skin for Thanksgiving, Fans Think She Had a 'Facelift'
'Sister Wives' Star Meri Brown Asks Robyn to 'Let Go' of the Idea that She Will Re-Unite With Ex Kody