Kylie Jenner Faces Plagiarism Claims Of Copying Kanye West's Design In Her New Khy Puffer Line The design realm is buzzing as Kylie Jenner, the makeup mogul, and reality star, faces blame for copying styles in her latest clothing line, 'Khy'. As Jenner boastfully announced the release of her upcoming collection on Instagram, quick-witted fans were quick to draw comparisons between her new designs with Kanye West's 2021 Yeezy GAP line, especially the "Round Jacket." Kylie's Instagram announcement featured her posing in sheer blue tights and a cream puffer jacket, a move that ignited a wave of accusations regarding the similarity of her designs to West's work. Comments on her post quickly pointed out the similarity, with several users questioning if she had borrowed from West's aesthetics for her clothing line.
Also Read: An Inside Look at Kylie Jenner's Clandestine Trip to Paris in Support of Timothée Chalamet
Several fans on Kylie's Instagram post highlighted the resemblance between Kylie's designs and those previously designed by West. One fan commented, "Ahh looks just like something Kanye would design!" another quipped, "y'all stealing Kanye's designs now ??" while another jokingly added, "Now we know where all the Adidas/Yeezy unsold merchandise went😂." As per The Daily Mail, Kylie's Khy collection for this season announced a collaboration with Entire Studios, led by Sebastian Hunt and Dylan Richards Diaz, who had previously worked with West on his Season 3 collection in 2016. The designers had also collaborated with Kylie previously, designing her Halloween costume in 2022. Kylie Cosmetics founder, Kylie's association with the designer duo added more fuel to the allegations, especially given their backstory with West. West's 'ghost' consultants' role in Kylie's collection has been underscored, suggesting a close connection to the aesthetics that West has popularized in the fashion industry.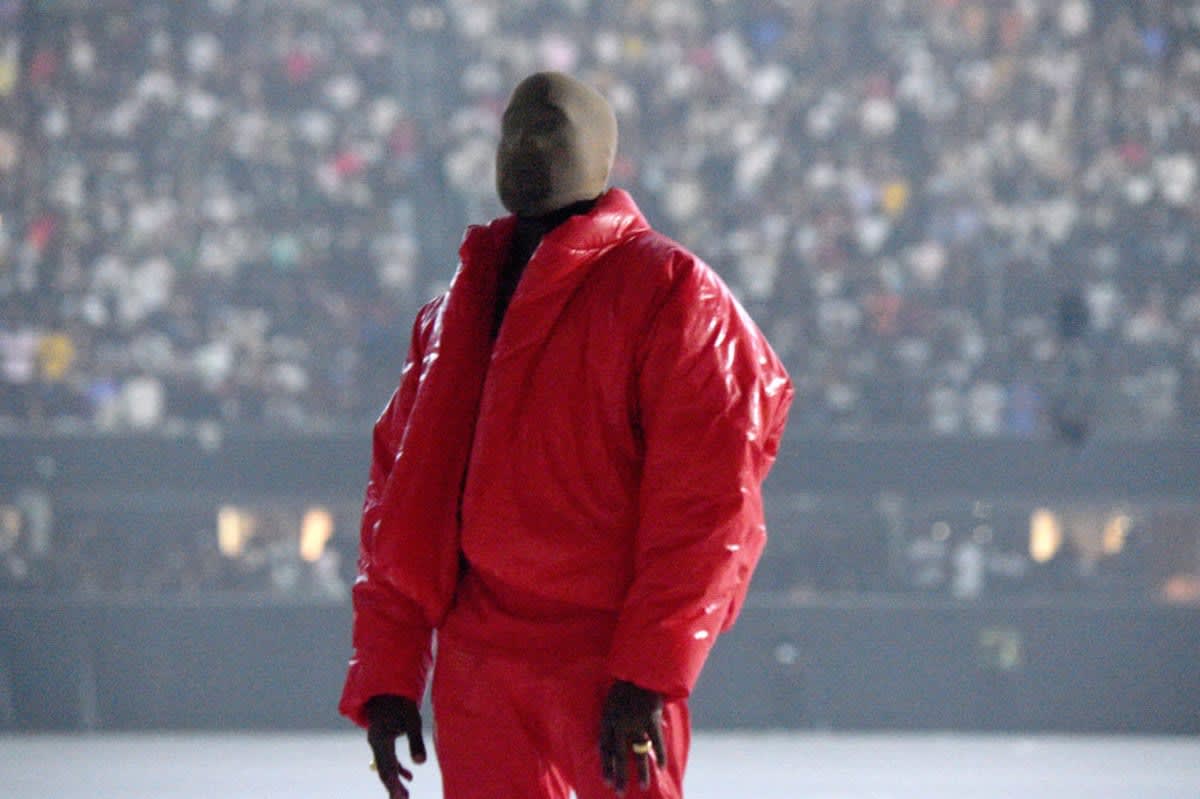 As per Page Six, this is not the first time Kylie faced accusations of fashion plagiarism. Just last month, designer Betsy Johnson accused Jenner of copying her designs. Johnson exclaimed in her Instagram Story, "We emailed Kylie and all her team @products.ltd concept and language [sic] and a line sheet 6 MONTHS AGO, INTERESTING CONCEPT KYLIE:… INTERESTING. Thanks for the co-sign … F—k your support." Despite the heated accusations, Kylie's goal for Khy is to redefine modern fashion by offering luxury fused with everyday style, promising collaborations with iconic brands and global designers to deliver remarkable fashion to all. Amid the ongoing drama, a source familiar with the current situation indicated that Kylie plans to continue teaming up with emerging designers and brands for her upcoming clothing releases, further buzzing the fashion industry.
Also Read: When Timothee Chalamet Was Urged to 'Walk Away' from Kylie Jenner to Save His Career
The allegations add another layer of intrigue to Kylie's venture into fashion, suggesting that her designs, albeit stylish and engaging, might carry echoes of already established and celebrated styles within the industry. As Kylie and her Khy brand continue to make waves in the fashion world, the accusations of design inspiration are poised to keep followers and fashion enthusiasts in a state of perpetual speculation.
More from Inquisitr
Kylie Jenner and Jordyn Woods 'Stayed In Touch' Following the Tristan Thompson Cheating Scandal
Kylie Jenner Says She Wanted to 'Prove People Wrong,' Especially Mom Kris Jenner, With Kylie Cosmetics