Hunter Biden Allegedly Diverted Huge Sum from Daughter's College Fund for 'Hookers and Drugs' In a bombshell revelation, Hunter Biden, son of President Joe Biden, allegedly withdrew $20,000 from his daughter, Maisy Biden's, college fund. Hunter reportedly used the funds to pay his "hookers and drugs," bills. The report unravels that Hunter Biden's financial affairs took a deep dark turn in December 2018 when he received an email notification from Wells Fargo, pointing out that he had a mere 44 cents left in his account. In a baffled response, Hunter ordered the bank to transfer $20,000 from Maisy's college savings account, a step that has fomented a firestorm of criticism.
Also Read: Hunter Biden Slammed by Prosecutors Over 'Meritless' Attempts to Subpoena Trump's Diaries
Emails from Hunter's laptop, a source of multiple controversies in the past, provide a sneak peek into the alleged misuse of the funds. During a period when Hunter was struggling with a "full-blown addiction" to crack cocaine and indulgence with prostitutes, he reportedly instructed his wealth managers to "liquidate what you can." This instruction was accompanied by a request to refrain from withdrawing any money to settle bills related to his "ex." The diverted funds from Maisy's college fund were apparently used for payments associated with hookers, a high-end sports car, subscription fees for sex webcams, and several other expenses, as per the detailed investigation of Daily Mail. Furthermore, the report emphasizes a concerning email exchange between Hunter and his assistant Katie Dodge.
As per Fox News, In response to reminders about smashing bills, Hunter directed specific payments while indicating that Dodge would only receive half her paycheck, In a completely strange addition, Hunter commented, "If you haven't noticed, Katie, my business partner is now a prisoner on death row in China," referring to businessman Ye Jianming, who vanished from public view in China that year. These revelations have reignited scrutiny of Hunter's financial dealings and lifestyle choices. The report also insinuates the unpaid taxes on the $20,000 withdrawal, adding another layer of complexity to an already intricate narrative.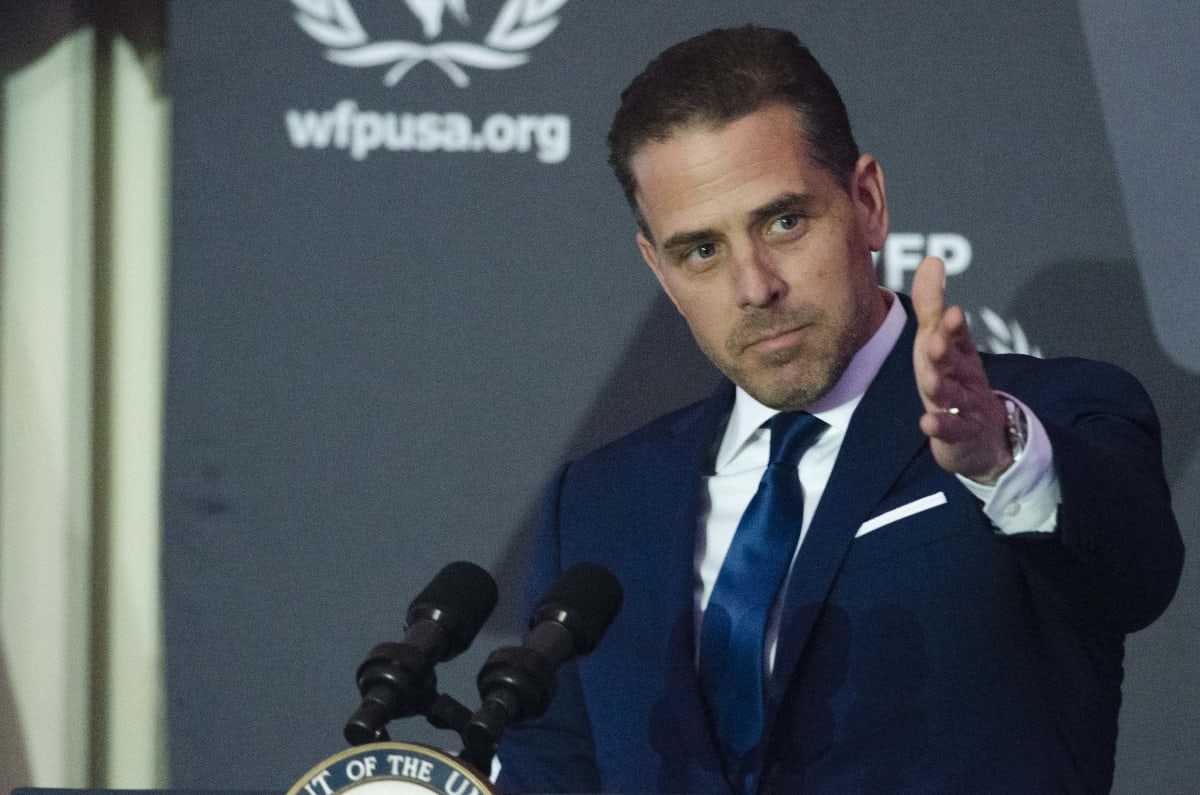 Also Read: When the Bidens Refused to Acknowledge Their Seventh Grandchild for Four Years
Hunter, currently facing legal challenges, appeared for indictment in federal court on charges of making false statements in the purchase of a firearm and possession of a firearm by a person unlawfully using or addicted to a controlled substance. The cumulative impact of these charges could lead to a maximum prison sentence of up to 25 years and specific fines. The story not only unveils the problematic financial history of Hunter but also poses questions about the accountability of individuals with prominent political connections. The aftermath of these allegations on the broader Biden family image and public perception remains to be seen as the legal proceedings unfold.
More from Inquisitr
When Joe Biden Revealed He Proposed To His Wife Jill Biden Five Times Before Getting A 'Yes'
Hunter Biden Requests Judge to Subpoena Former President Donald Trump and Ex-DOJ Officials