Whoopi Goldberg Left 'The View' Audience in Stitches With This Candid Remark During NSFW Chat Writer's Headline: Whoopi Goldberg's Candid Remark During NSFW Chat on 'The View'
The View's veteran host Whoopi Goldberg is in the headlines again with a candid comment during a lively, NSFW debate in a recent episode that had both the live audience and her co-hosts in stitches. This unexpected moment highlighted Goldberg's unapologetic and humorous approach to discussing taboo subjects, highlighting her distinct charm as a television personality.
Also Read: 'The View' Host Whoopi Goldberg Gets Called Out by Fans For Shocking Eating Etiquettes on Live TV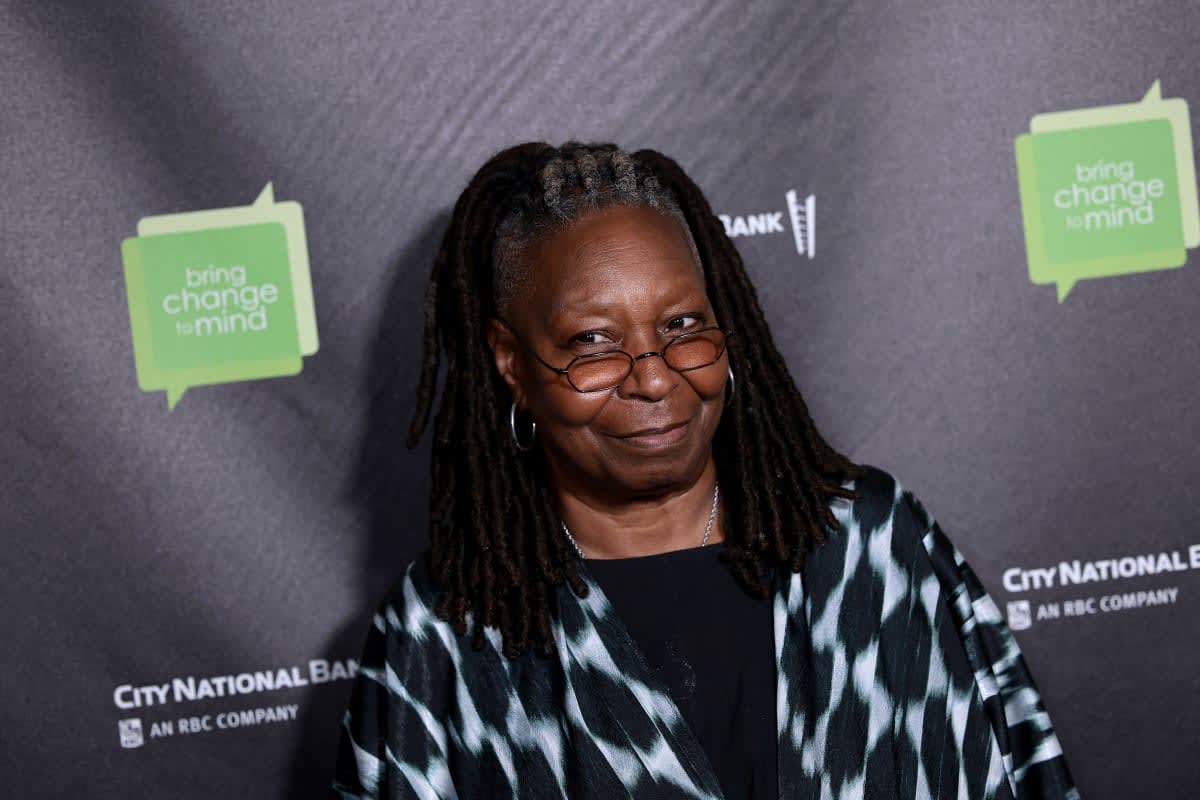 The uproar began during Friday's episode of The View when the panel discussed sex and nationalities' preferences in the bedroom. Goldberg, seated among her co-hosts Joy Behar, Sunny Hostin, Sara Haines, Alyssa Farah Griffin, and Ana Navarro, initially sat in silence, her head resting in her hands, per The Sun.
As the conversation progressed, Goldberg finally decided to weigh in. She boldly stated, in response to poll results indicating which countries have the most active sex lives, "People lie, as it turns out when they're talking about who's been in their bed." She added emphatically, "Because it's nobody's business. It might be all of y'all's business, but it is not my business. I don't care. Bone who you like."
Also Read: Sara Haines Trolled by 'The View' Producer for Her 'Cringe-Worthy' Behavior With Dolly Parton
This unfiltered remark elicited roars of laughter from the live audience as well as chuckles from her co-hosts. This was not the first time Goldberg's candid, unfiltered personality was displayed on The View. During a previous episode, she appeared to ask producers for assistance during a segment.
Before the show went to commercial, Goldberg made an unusual request halfway through the broadcast. The topic at hand was a viral incident in which a woman shamed a man for taking her on their first date to a chain restaurant. Goldberg appeared uninterested, with her head in her hand, as her co-hosts debated the merits of expensive versus affordable restaurants for first dates.
Also Read: When 'The View' Co-Host Whoopi Goldberg Said 'American Idol' Led to the 'Downfall of Society'
Goldberg, unable to contain her boredom, eventually mouthed to the camera, "Help me," before the show went to commercial. When the show returned, actor Morgan Freeman was being interviewed. Rumors have circulated about Goldberg's possible departure from The View, which she has co-hosted for the past 16 years. While Goldberg has not officially confirmed her departure, rumors abound.
During a recent episode of the show, Goldberg's co-host Behar suggested possible replacements for Goldberg if she decides to leave. Sunny Hostin was endorsed as a top contender, citing Hostin's strictness and creative ideas for potential show concepts. Hostin was identified as an appropriate replacement during a conversation with The View producer Briana Teta, who agreed with Behar's recommendation.
Goldberg addressed the rumors of her retirement in an exclusive interview with The U.S. Sun. "I've done nothing but retire," she quipped. "I've been retired my whole career, so I kind of like that." Despite the retirement rumors, Goldberg maintains that she is still under contract with The View and will continue to host the show.
More from Inquisitr
Whoopi Goldberg Slams Critics of Dolly Parton's Dallas Cowboys Cheerleader Outfit on 'The View'
When 'The View' Host Whoopi Goldberg Accidentally Blurted The Name Of 'You-Know-Who' Out Loud