When 'Young Fan' Kylie Jenner Got to Sing With Gwen Stefani on Stage at a Concert In the polarized world of opinions surrounding the Kardashian-Jenner family, it's often a matter of love them or hate them. However, if there's one thing that's hard to deny, it's the entrepreneurial success of the KarJenner sisters. Despite facing criticisms about their talents, the sisters, particularly Kylie Jenner, have proven their prowess in the business world with ventures like Kylie Cosmetics and KIMOJI.
Also Read: Take a Look at Blake Shelton and Wife Gwen Stefani's Nastiest Fight Ever Since 'The Voice'
The iconic line "not bad for a girl with no talent," originally tweeted by Kim Kardashian when she topped Forbes' mobile moguls list, reflects the dismissive comments frequently thrown at the sisters. However, their accomplishments, bolstered by the business acumen of momager Kris Jenner, speak volumes. Kris Jenner, a formidable defender of her daughters, recently took to Instagram to clap back at the talent naysayers with a humorous throwback video of Kylie Jenner. The video captures a delightful moment from 2005 when a young Kylie, around eight years old, joined Gwen Stefani on stage during a concert.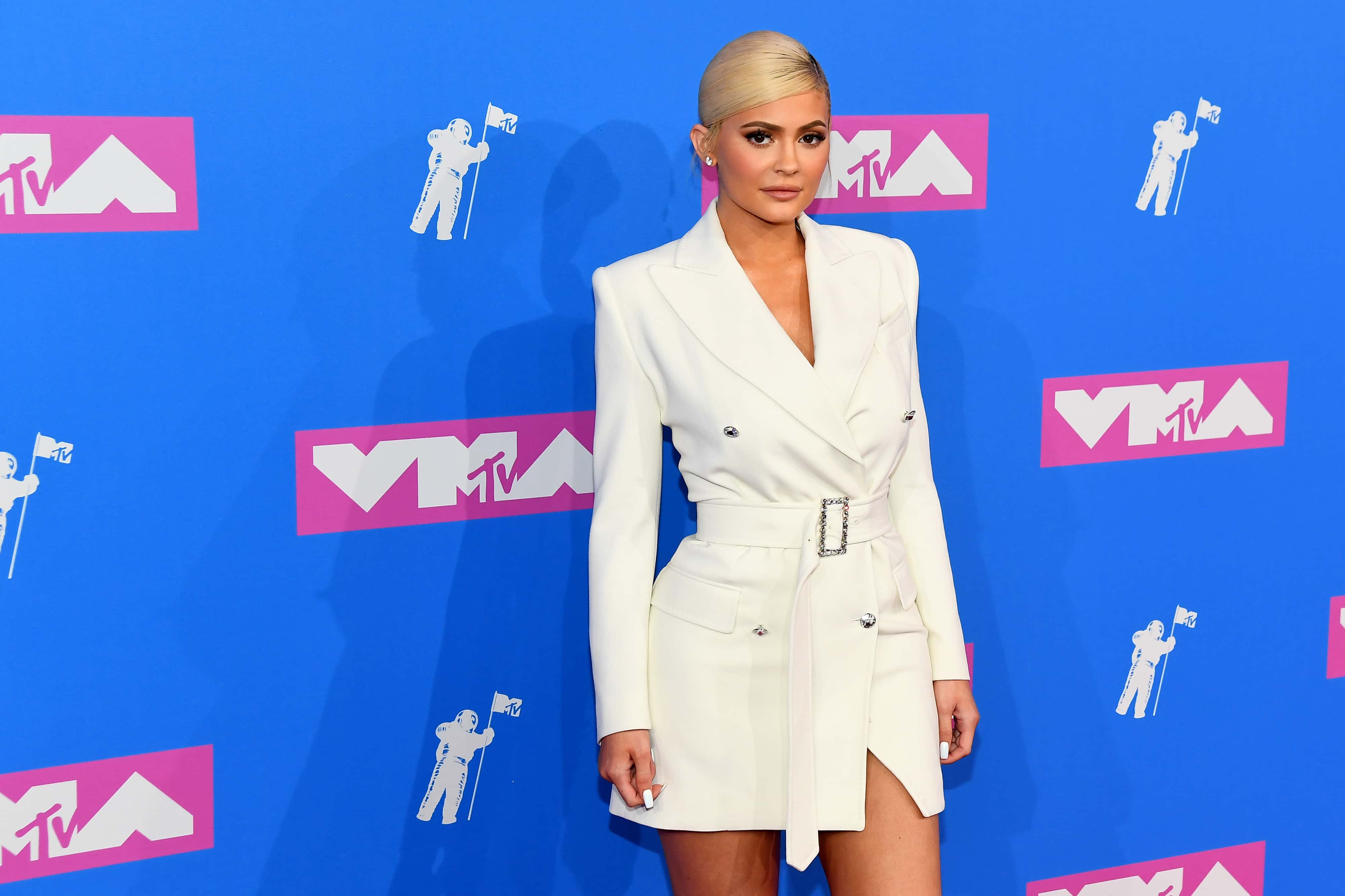 In the heartwarming video, Kylie is seated on a man's shoulders as Stefani holds the mic for her to belt out the lyrics of Hollaback Girl. It's a nostalgic look at Kylie's early years, showcasing her exuberance and charm even then. Kris Jenner playfully references the video to emphasize her daughter's star quality, turning a delightful family moment into a lighthearted defense against critics.
---
View this post on Instagram
---
Also Read: Fans Cheer Gwen Stefani and Husband Blake Shelton's NSFW Exchange on Barmageddon Game Show
Kylie herself shared the same video on her app, reminiscing about her first concert experience. She detailed the story, recounting how during the "B-A-N-A-N-A-S" part of Hollaback Girl, she was brought on stage by one of Stefani's backup dancers. The moment not only marked Kylie's first concert but also earned her a spot on Gwen Stefani's concert DVD, Harajuku Lovers Live.
---
View this post on Instagram
---
Also Read: Gwen Stefani Promotes Herself Beyond Her Music Career in "The Voice" Amid Backlash from Fans
User @_its_brittanybitch_ commented, "Kylie aged while Gwen looks the same. 🤫" While another user @lisamurphy6294 commented, "Okay that was pretty dang cute." Meanwhile, user @theresa_murphy commented saying, "Gwen was rocking it back then." People loved the younger version of Kardashian rocking to the beats of the song, while Stefani blasts the audience with her electrifying performance.
---
View this post on Instagram
---
Mama Jenner's Instagram post adds an extra layer of humor to the narrative, as she leverages a meme-worthy moment to stand up for her daughter. The use of a throwback video, coupled with Kris Jenner's witty caption, serves as a light-hearted yet effective response to those questioning the talent of the KarJenner sisters. This playful exchange highlights the family's ability to turn criticism into an opportunity for amusement and showcases the enduring support they offer each other. While the Kardashian-Jenner clan remains a topic of debate, moments like these demonstrate the strength of their familial bonds and their knack for turning even the slightest critique into a source of entertainment.
More from Inquisitr
'The Voice' Star Gwen Stefani Gets Specific Wardrobe Advice From Partner Blake Shelton for Oklahoma
Gwen Stefani Calls Husband Blake Shelton a 'Loser' as the Couple Battle It Out on Game Show