When Sisters Kim and Kourtney Kardashian Were Involved in the Most Intense Physical Fight, Captured on 'KUWTK' In a not-so-sisterly act, the Kardashian siblings, Kim and Kourtney, came for each other in a profane, terribly intense physical fight involving punches and leg kicks during the season 18 premiere of their reality TV show Keeping Up with the Kardashians. The duo are renowned for locking horns on many issues, but nothing came quite close to this altercation. The segment showed the sisters sitting together when Kourt and Kim got involved in a heated argument about work ethic.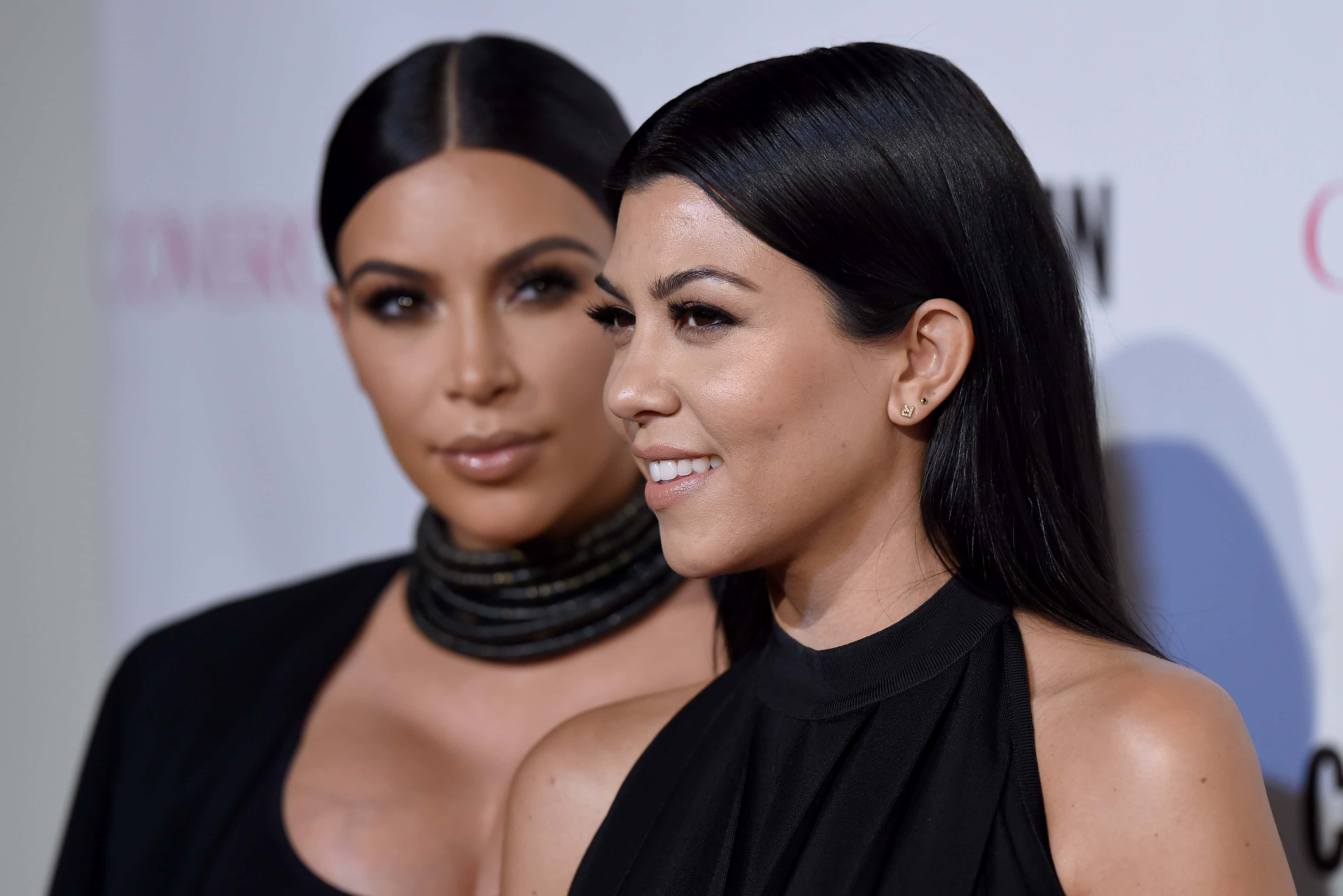 Also Read: Travis Barker's Fans Spot NSFW Object at Drummer's Home in a Photo Posted By His Musician Friend
The spat could be surprising to some as the family is otherwise 'loyal' and prioritizes each other on numerous occasions. However, this one time, the debate escalated, turning from a verbal dispute into a fierce physical clash. Viewers were shaken by the sister's aggression when they tuned in to the episode. So, what caused the sisters to get physical? The reality stars returned from a break, seemingly excited to resume their show. However, the POOSH founder appeared low in spirits and demotivated to continue filming after being back following her month in Italy with her kids.
---
View this post on Instagram
---
Kourtney said in a confessional, "I'm also not only shooting for our show today, but I'm also shooting Architectural Digest for my home." She lamented, "So, I'm just being torn in a lot of different directions. And, after being off for a month, it just gives me anxiety knowing that I'm going to be having no real privacy," adding, "There's probably going to be 40 people in my house today."
The already pissed-off Kourtney passed a distasteful remark about sister Khloe Kardashian's hair, complaining, "She's f***ing over-glam." 44-year-old Kourtney continued, "I honestly don't want to film, like, ever again." This declaration confused Khloe, who admitted that season 17 had been rocky. "She could've made the decision to quit; she chose [not] to quit," the Good American founder stated. "But she's here today, exactly where we left off. It's affecting my mood that she's so miserable that we're here doing our job—that she has agreed to."
Also Read: Here's Literally Why Kourtney Kardashian and Travis Barker Named Their Son 'Rocky 13'
---
Im watching #KUWTK that episode where Kim and Kourtney fight 🙄😂

— Nicci (Letitia Nicole) (@niccihurt) April 3, 2020
---
On the other hand, Kourtney defended herself, saying she feels 'ganged up' on by her sisters. The already annoyed Kourtney got irked further when she saw Kim smiling through it all. "I will literally f--k you up," the Lemme founder said while throwing a water bottle at Kim. "What the f--k is wrong with you?" Kim retorted. "Don't ever come at me like that. I swear to God, I'll punch you in your face." They both stood up and hurled abuses at each other. But soon, it got nasty.
Also Read: Kris Jenner Faces Backlash for 'Toxic' Remarks About Kourtney Kardashian's Eyebrows
Khloe tried to mediate and diffuse the altercation, but Kim and Kourt proceeded to throw punches and leg kicks. Kendall Jenner, who was also present there, stood in horror as the sisters indulged in expletives. Amidst the shocking turn of events, Kim slapped Kourtney multiple times. It had been the most intense fight recorded in the history of the reality drama. Many years have passed, and Kim and Kourtney still engage in frequent verbal disputes and other serious fights, including their (in)famous Dolce and Gabbana feud, but hardly anything in their past is comparable to this incident.
More from Inquisitr
When Kourtney Proposed to Be Khloe's Surrogate: 'Will Be the Oven for Her Bun if She Shall Need'
When Penelope Disick Felt Her Mother Kourtney Kardashian Was "Too Braggy" About Her Baby Bump