Top 6 Sketchy Facts About 'Vanderpump Rules' Star Rachel Leviss Rachel Leviss' Scandalous Moments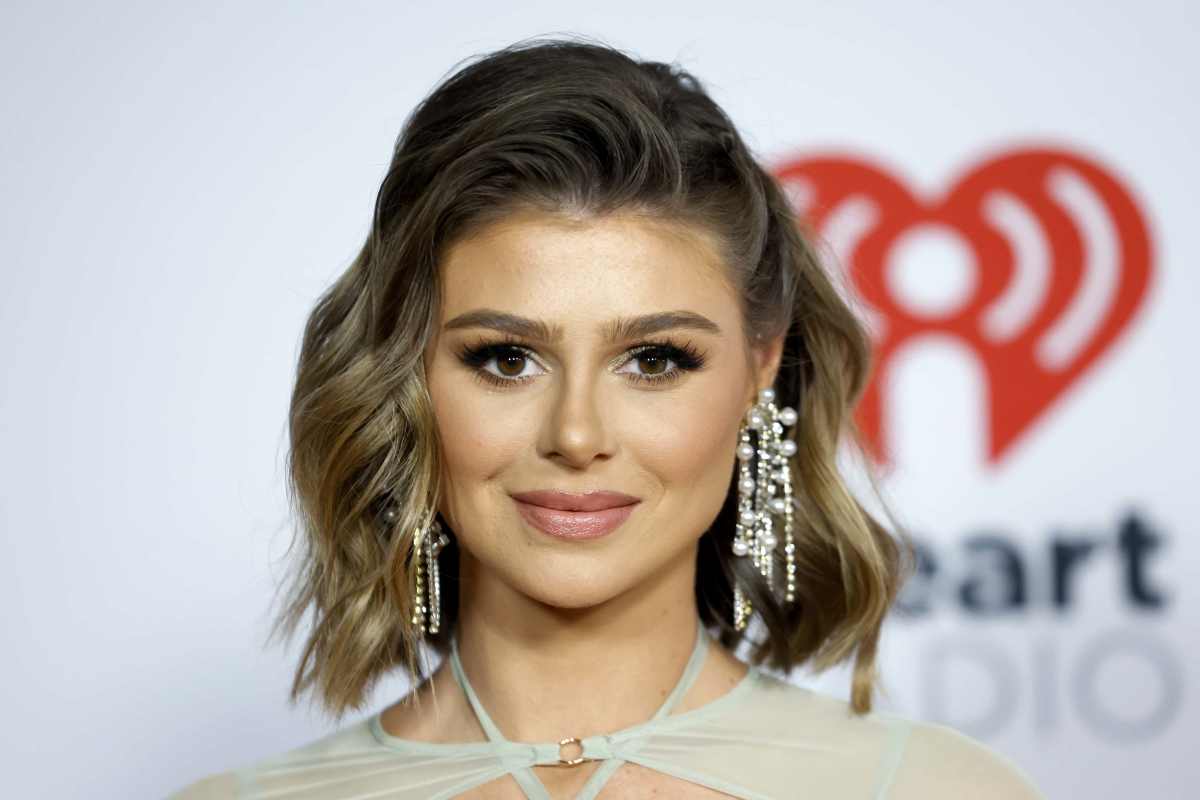 Also Read: Tom Sandoval's Choices Created a Rift Between Him and His Brother Brian After the 'Scandoval'
Thanks to her contentious affair with Vanderpump Rules co-star Tom Sandoval, who was also her friend Ariana Maddix's boyfriend, Raquel Leviss became one of Bravo's most controversial women in March 2023. After beginning a relationship with DJ James Kennedy, a cast member, Leviss, now known by her former name Rachel, joined the show during Season 5. Since then, she has become a mainstay on the show. Fans have watched her romance with Kennedy develop to the point of an engagement before learning they were separating ways before Season 9. Even though it might seem like having an affair with her best friend's man would be the shadiest thing she's done, some more facts about this former beauty queen could surprise you.
1. Rachel Was a VPR Fan Before Joining the Show
In a comment on a post criticizing Leviss on Instagram in October 2022, Katie Maloney made the accusation first. "She a fan girl. Started as a fan of the show and now a fan of the Tom's," she alleged. Jeremy Madix, the brother of Ariana Madix, repeated the same allegation in March 2023 on Instagram via an account that has since been made private. "Raquel has faked her way to the top trying to make something of her life willing to step on whoever to get there starting with James. Sell-out type lame s***. Let's all remember that Raquel was a fan of the show before all of this," he wrote, as per US Weekly.
Also Read: 'Vanderpump Rules' Producer Shares Why Rachel Leviss Should Have Returned for Season 11
2. Her Unlikely Romance with Tom Schwartz
Also Read: Ariana Madix Accuses Tom Sandoval of Trying to Kill Her Dog in 'Vanderpump Rules' New Teaser
Fans of Vanderpump Rules were shocked to see Raquel Leviss and Tom Schwartz developing a romance when the Season 10 trailer debuted in January 2023, as per Vulture. Given that Leviss was close to Katie Maloney, Schwartz's most recent ex-wife, the union would appear problematic for a variety of reasons; nonetheless, Leviss still confessed her attraction to Schwartz to Maloney's face. Also hinted at in the trailer was the unusual couple's eventual kiss, which would undoubtedly upset Leviss' previous fiancé, James Kennedy, as well as the rest of their friends.
3. When Rachel Dissed Peter Madrigal
Leviss revealed in an episode of Vanderpump Rules Season 10 that after her engagement to James Kennedy ended, Madrigal was the first person to ask her out on a date. However, the relationship was short-lived when Leviss broke it off early in the season. When asked if she regretted their brief romance during an early March 2023 interview on Watch What Happens Live, Leviss gave a sketchy response, as per PageSix, when she said, "Peter's, like, a great starting pony to get back into the dating world," she told host Andy Cohen.
4. The Sketchy Timeline of the Scandoval Affair
Though the world only found out about Raquel Leviss and Tom Sandoval's affair in early March 2023 when TMZ broke the bombshell news, it had supposedly begun quite some time before. If Sandoval's lengthy friendship with Madix wasn't awful enough in the context of the infidelity, Leviss had also apparently formed an unusually close relationship with Madix over the previous year—particularly in the aftermath of Leviss' split from former fiancé James Kennedy. The romance allegedly began in August 2022, as per Bravo, with Madix learning of the betrayal in March of the following year. Madix then discovered an inappropriate sexual video of Leviss on Sandoval's phone, as well as multiple texts.
5. When Rachel Sent Out Legal Notices to the Cast After 'Scandoval'
Rachel apologized to Ariana publically after the scandal. "There is no excuse. I am not a victim and must own my actions. I deeply regret hurting Ariana," she wrote on Instagram. However, Leviss also sent out legal notices to her co-stars. TMZ reported that the day before her written apology, Leviss wanted her fellow reality TV stars to know the intimate FaceTime session viewed by Ariana Madix on Sandoval's phone had been captured without Leviss' knowledge. She wanted Madix and other co-stars to know it was filmed without her consent and, therefore, issued legal notices so as to prevent them from sharing it anymore.
6. When Rachel Filed a Restraining Order Against a Close Friend
Viewers of Vanderpump Rules have witnessed Rachel Leviss and Scheana Shay's friendship bloom before their eyes. So it was astonishing to see that these erstwhile closest friends appeared to turn on each other after learning about the Tom Sandoval affair, so much so that Leviss enlisted the help of the courts. On March 7, 2023, Leviss filed a temporary restraining order against Shay, who was firmly on Ariana Madix's side, including photographic evidence of an alleged physical incident the week before. Leviss claimed in court documents (that were acquired by PEOPLE) that Shay hit her, leaving her with a scar on her left brow, and shoved her into a brick wall. "Currently mutual friends and coworkers are telling me she doesn't regret the physical attack on me and would do it again if she found that further emotional distress was caused to our mutual friend," Leviss stated.
More from Inquisitr
Vanderpump Rules Star Lala Kent Says There Was an Ex Who Could Be the 'One That Got Away'
'Vanderpump Rules' Star Ariana Madix, Reality Star of the Year, Is Proud of Her 'Ability to Survive'