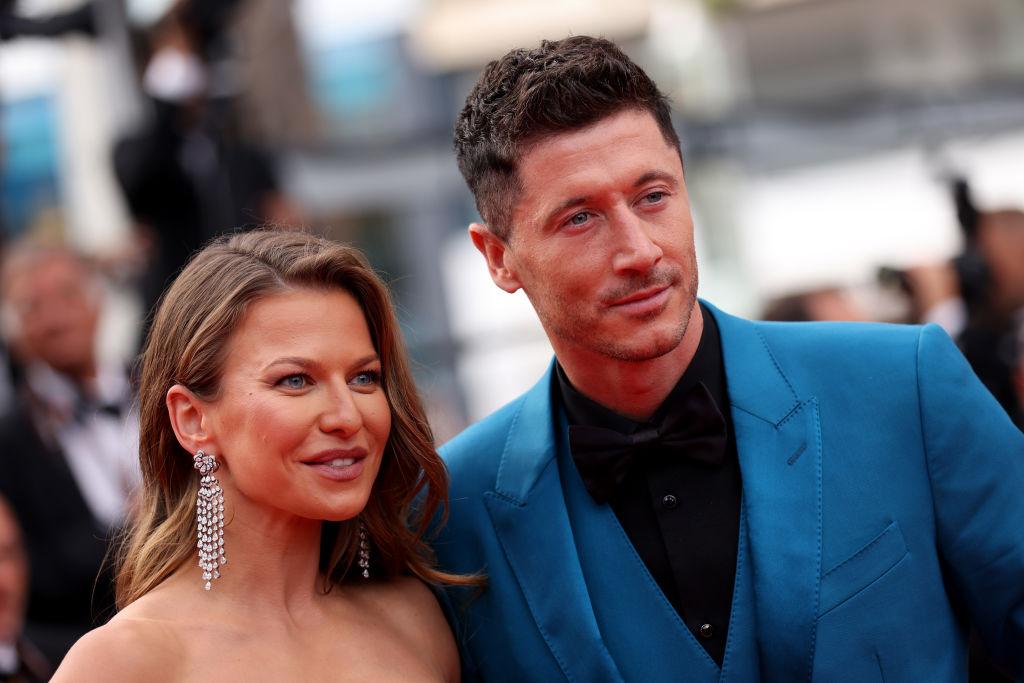 Robert Lewandowski's Wife Anna is Heating Up Instagram with Her Fitness Pics
Robert Lewandowski, leader of the Polish national team at the FIFA World Cup in Qatar, has made quite a name for himself in recent weeks. After securing his first FIFA World Cup goal against Saudi Arabia, fans are hoping that the Barcelona striker will carry them to victory against Argentina on Wednesday.
One person who will certainly be cheering Robert on is his wife, Anna Lewandowska. Here's everything that you need to know about the karate and fitness star.
Article continues below advertisement
Robert Lewandowski's wife, Anna Lewandowska, is a karate and Instagram star
Just like her husband, Anna Lewandowska is very much into sports. Although in Anna's case, she chooses karate over soccer. The black belt has won 29 medals in karate and has represented Poland at the World Championships. As you can probably imagine, being so successful at this intense sport comes with a lot of training.
Anna has her own exercise regime for mothers, called Healthy Mom. But the sporty star also shares exercise tips and tricks on Instagram with her 4.7 million followers. Just "30 minutes of physical activity is enough for the body to start producing extra endorphins," Anna explains in one post. "It is an extremely important hormone. So if you feel you have low energy and bad mood, go exercise."
Article continues below advertisement
Robert and Anna Lewandowski have two daughters
When she's not sharing her fitness journey on Instagram or kicking butt in karate, Anna helps look after the couple's daughters, Klara and Laura. After tying the knot in 2013 following five years of dating, Anna gave birth to Klara in 2017. Laura soon followed in 2020.
Anna frequently shares photographs of the children with her millions of Instagram followers.
Article continues below advertisement
Robert and Anna Lewandowski's net worth is impressive
Unsurprisingly, this successful couple isn't hurting for cash. Robert Lewandowski's initial five-year contract with the German team Bayern Munich was paying him a cool $17 Million a year by 2019. In 2022, Barcelona bought Robert out of his contract in a $50 Million deal.
Robert and Anna Lewandowski
According to Forbes, a good chunk of the couple's $34 Million net worth probably comes from Robert's deals with Huawei, Head & Shoulders, Procter & Gamble, Coca-Cola, Oshee, and 4F.
Although an annual salary from Barcelona of $9.2 Million doesn't hurt.